Eggs in bread: the easy recipe for an English breakfast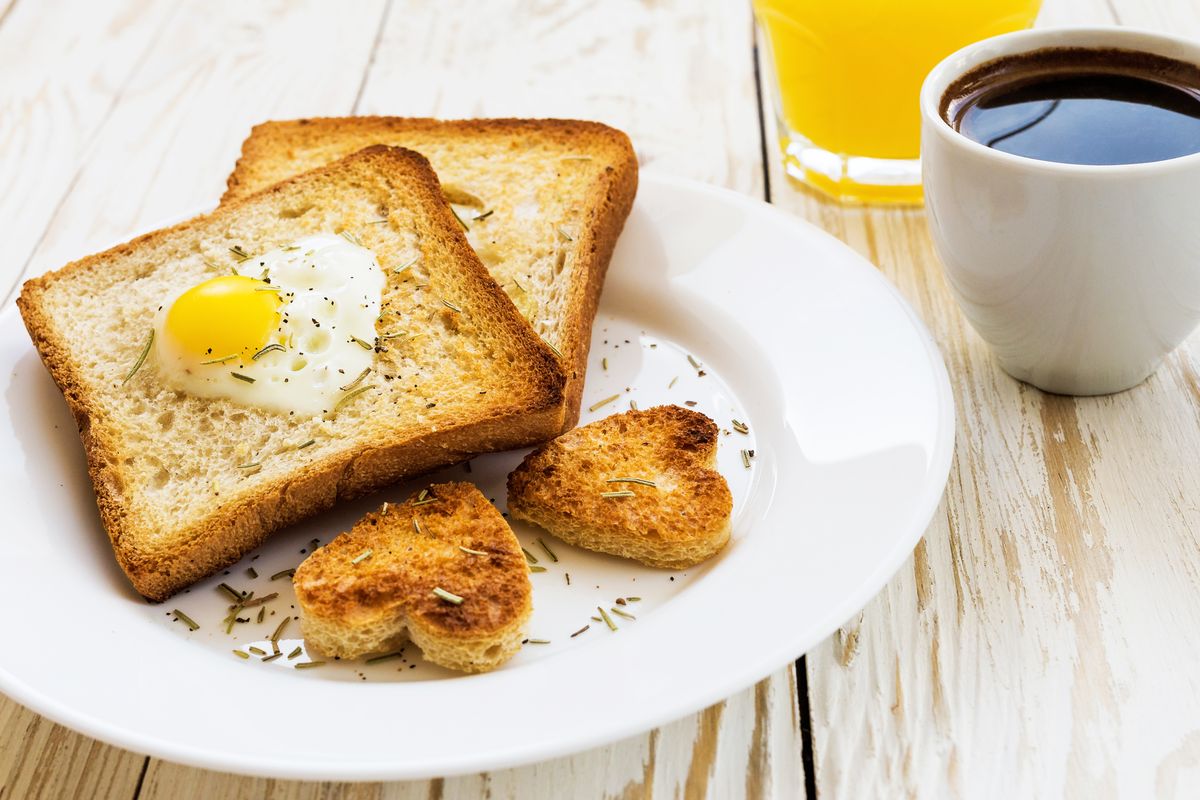 Easy to make and pretty to present, the recipe for eggs in bread originates from England, to be made with just eggs and slices of bread.
Do you want a savory British-style breakfast? Here is an easy and tasty idea for you, which you can present in a few minutes. We are talking about eggs in bread, an English recipe, also known as "Eggs in a basket". The name of this preparation makes us guess its preparation. We start by cutting out the central part of the slices of bread – in this step, you can give vent to your imagination, creating always different shapes; then, you have to cook them with an egg inside . In this way, the yolk and egg white will remain creamy and soft. This typical product is excellent for making a savory breakfast or for a special brunch with friends!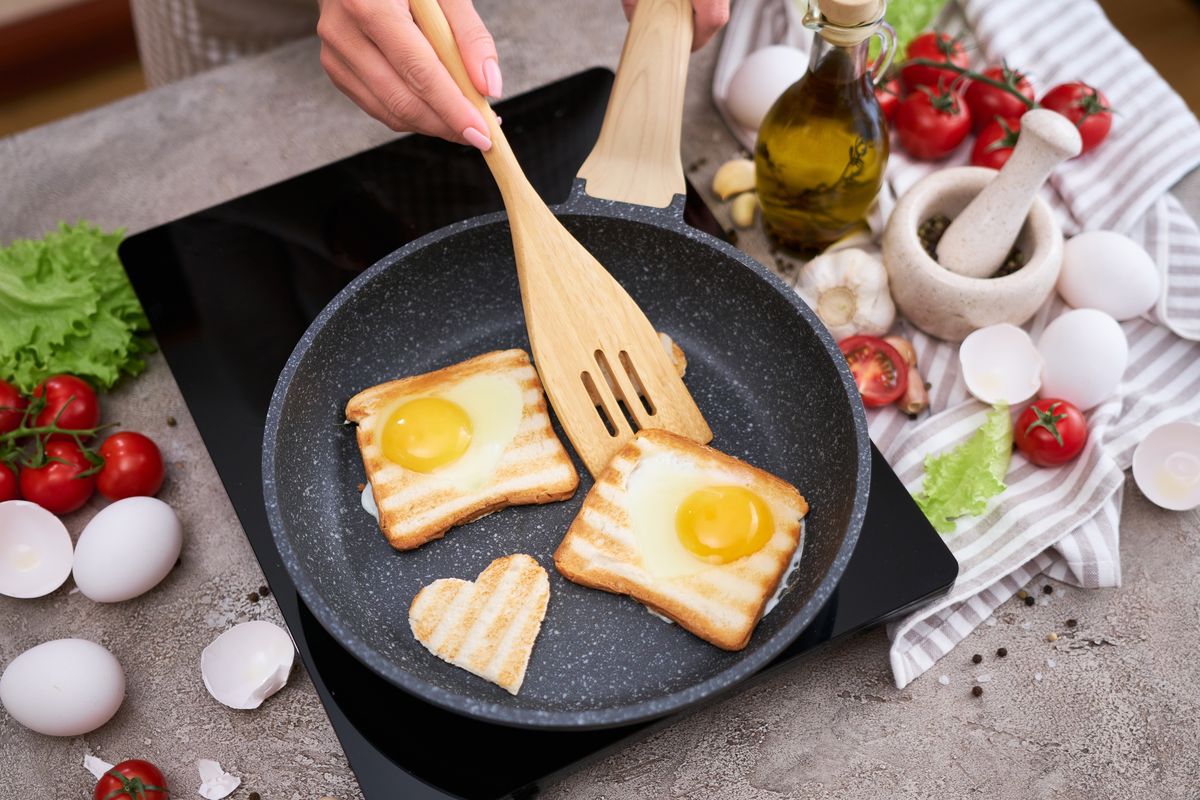 Preparation of the recipe for eggs in bread
First, get the slices of bread. Cut the center of each of these, creating shapes of the dimensions you prefer; if you want to create a round shape, for practicality, just use a cup or a glass.
Butter each side of all the slices of bread, using a knife.
Put a frying pan with a non-stick bottom over medium heat; melt a knob of butter inside.
Once completely melted, fry two slices at a time.
When the first side is cooked, flip the slices .
Shell an egg inside each; then, season the eggs with salt and pepper.
When the egg begins to solidify and compact to the crumb, use a spatula to turn everything upside down.
Cook the egg on the other side too, just right.
Once done, transfer to a plate and proceed to cook the other slices.
storage
Eggs in English bread are quick to make to serve a particular and tasty breakfast. The best advice is to make them at the moment and consume them immediately hot, so as not to keep them.
The porridge with oat flakes also comes from the English pastry shop.
Riproduzione riservata © - WT