Emilian fried dumplings: a delight to be enjoyed on any occasion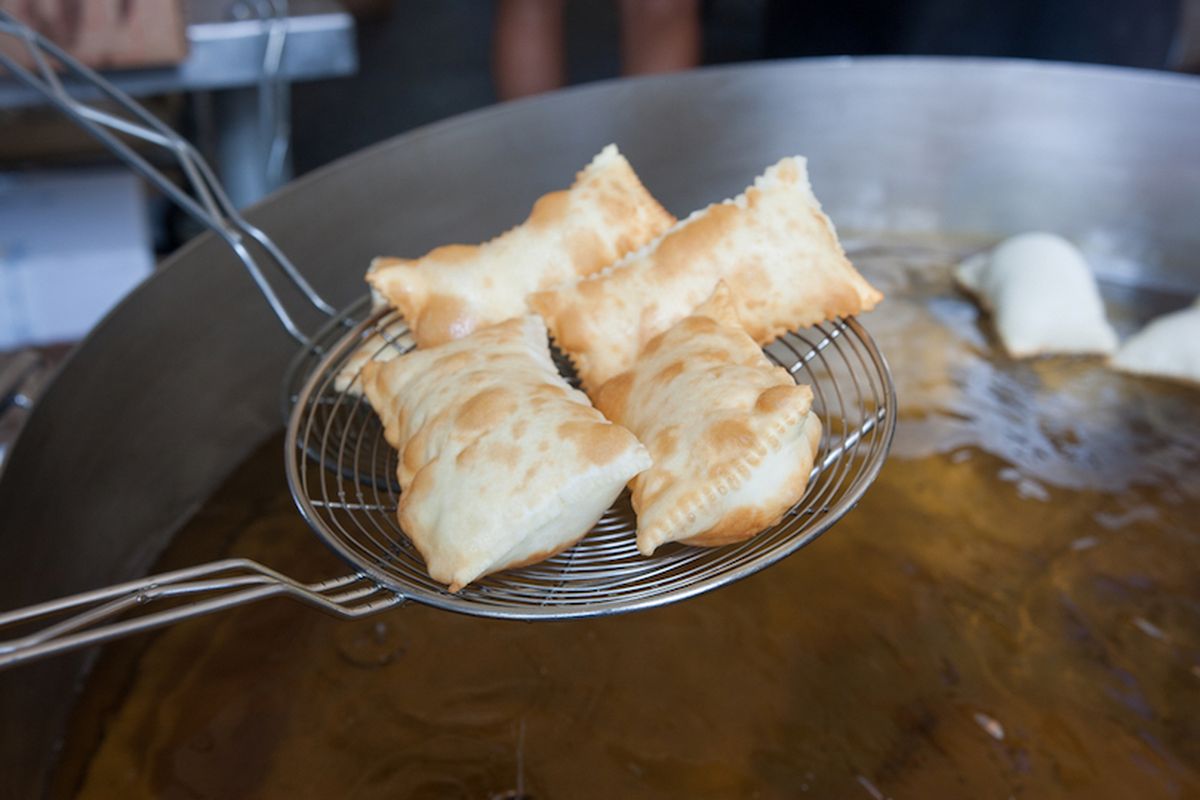 Emilian fried gnocco is a wonderful recipe, perfect to serve as an aperitif to accompany cold cuts, cheeses and much more!
The Emilian fried gnocco is one of those appetizers which, instead of whetting hunger, risk taking it away completely, because we would eat by the dozens, satiating us completely !
Seriously, the Emilian fried gnocco is a delicious recipe, which consists of a sort of squares of leavened and fried dough , empty inside; they are usually accompanied by a variety of cured meats, from salami to ham via mortadella and lonza, but they are also perfect with cheeses and – for vegans – they are also tasty to accompany vegetables or vegetable-based preparations.
Follow us in the kitchen to discover together all the steps of the preparation, the variations of the recipe, the combinations and the history: here are the ingredients for a soft and puffy fried dumpling!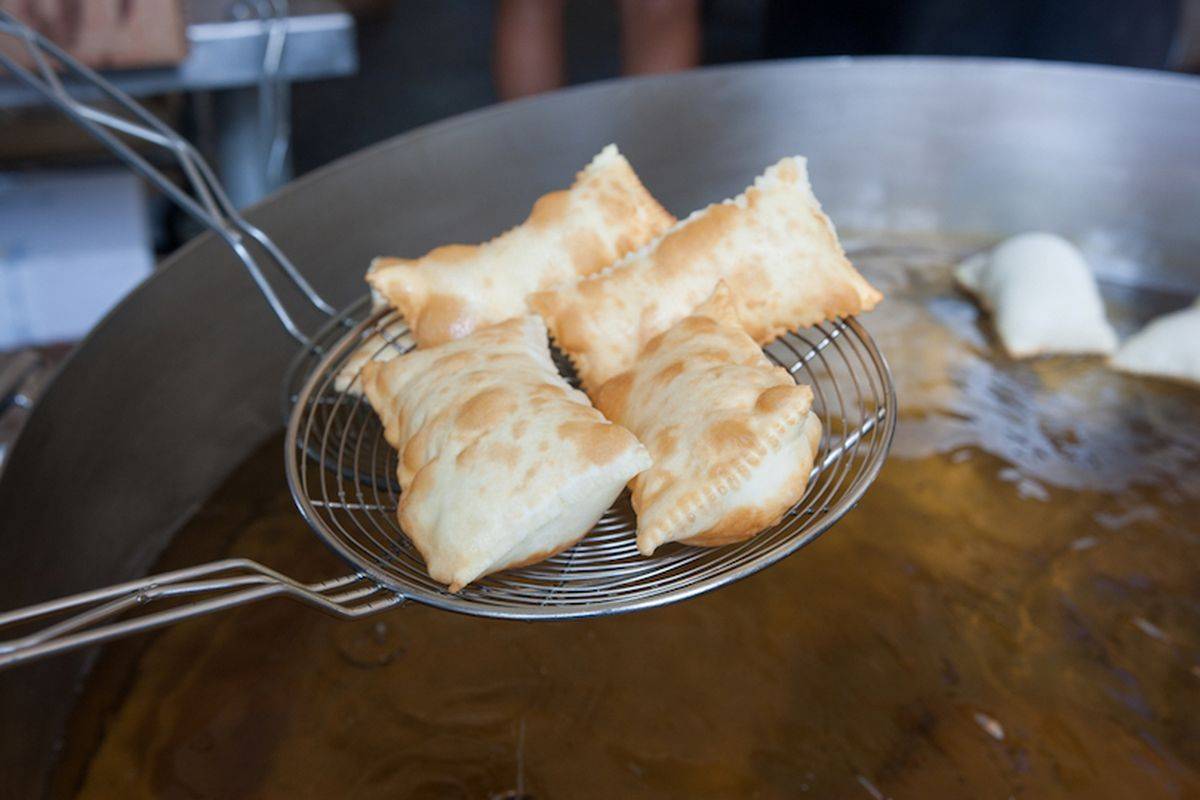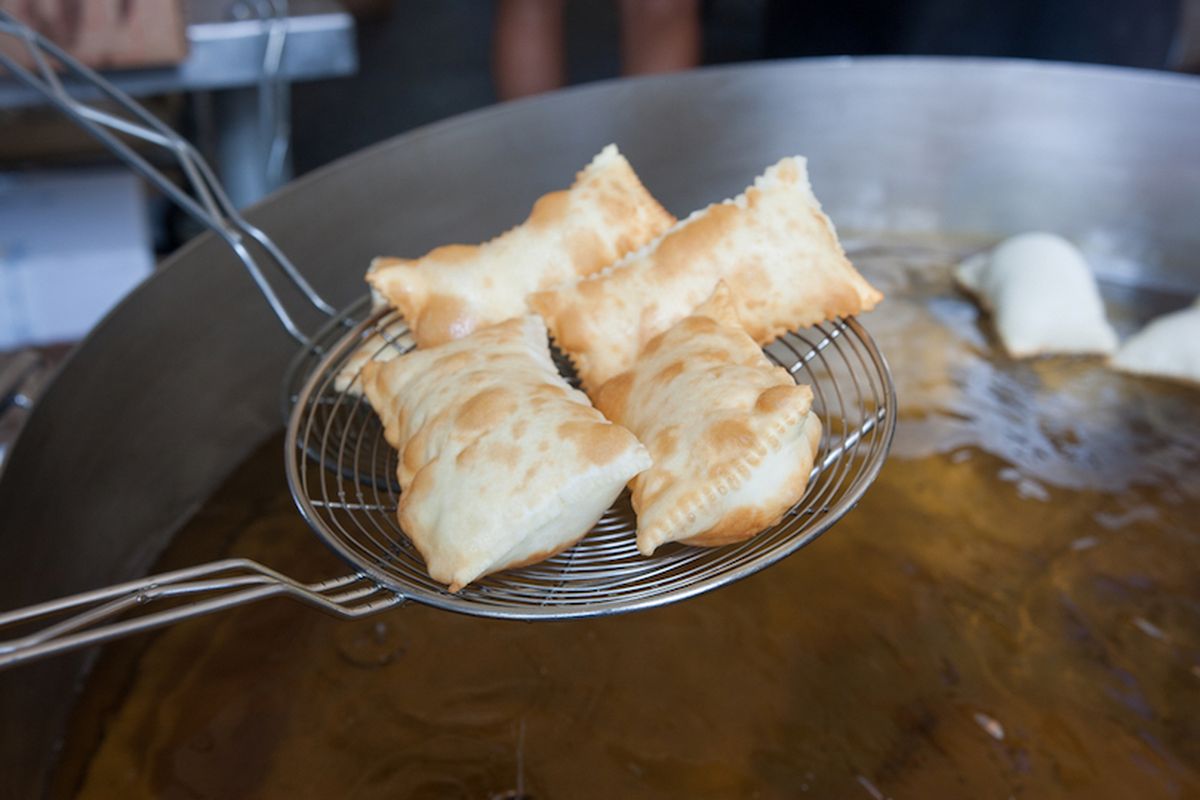 Fried dumplings: original recipe
First you have to melt the lard (place it in a saucepan over low heat) and then let it cool.
Mix the flour in a bowl together with the granulated sugar and the dehydrated baking powder (if you wish you can also use fresh brewer's yeast, 1 loaf).
After mixing all the powders, pour in the lard too, then start adding just enough water at room temperature , in which you'll have dissolved a pinch of fine salt.
Transfer everything to a work surface and knead for at least 10 minutes.
Put the dough to rest , under a cloth, and let it rise for about a couple of hours, until the volume of the dough has doubled.
At this point, roll out the dough with a rolling pin, then cut out small rectangles (or rhombuses) with a wheel or a knife.
Fry them in hot sunflower oil.
You have just brought to the table a mouth-watering preparation that is very often used on holidays: for example, especially in Emilia, it is never missing from Christmas appetizers .
If you liked the recipe for fried dumplings, discover the video of the preparation.
The history of fried dumplings: the variations
Very similar to bread dough, fried gnocco is a typical Emilian gastronomic specialty with ancient origins. While in Modena and Reggio Emilia it is called gnoc frìt, in Parma its name becomes " fried cake".
Instead in Ferrara it is called pinzino, while in Bologna it is called "crescentina". Furthermore, depending on the origin, it may have variations in the preparation and in the presence or absence of some ingredients. Furthermore, a clarification is necessary: ​​in Emilia it is not called "the" fried dumplings but "the" fried dumplings!
It is difficult to single out an unambiguous story of this wonderful dish. According to historians , its origin is still very ancient and seems to date back to the time of the Lombards who settled in the peninsula after the fall of the Western Roman Empire. The evidence supporting these theses refers to a typical ingredient of the first recipe for fried dumplings: lard, introduced by the "barbarians".
According to various sources, then, the fried gnocco spread in Emilia and here it was handed down from generation to generation. It was, in fact, the typical peasant meal. Today the fried gnocco is a real specialty rediscovered as a modern street food. Although it is well known in Italy, it is produced exclusively in Emilia and is not yet known abroad.
The combinations of fried dumplings
Gnocco fritto is a savory fried dough with a typical golden colour, also called fried cake. Its shape can vary from round to drop-shaped. Its size can also vary. What doesn't change is its flavour, unique and inimitable. The most typical combination is that of cured meats, also typical of the region such as Bologna mortadella or Modena ham or Piacenza cup.
It also goes very well with spreadable cheeses or fruit and vegetable preserves, but also to accompany a mixed aperitif. Traditionally, the fried gnocco is cut in half at the moment and the accompanying ingredients are added.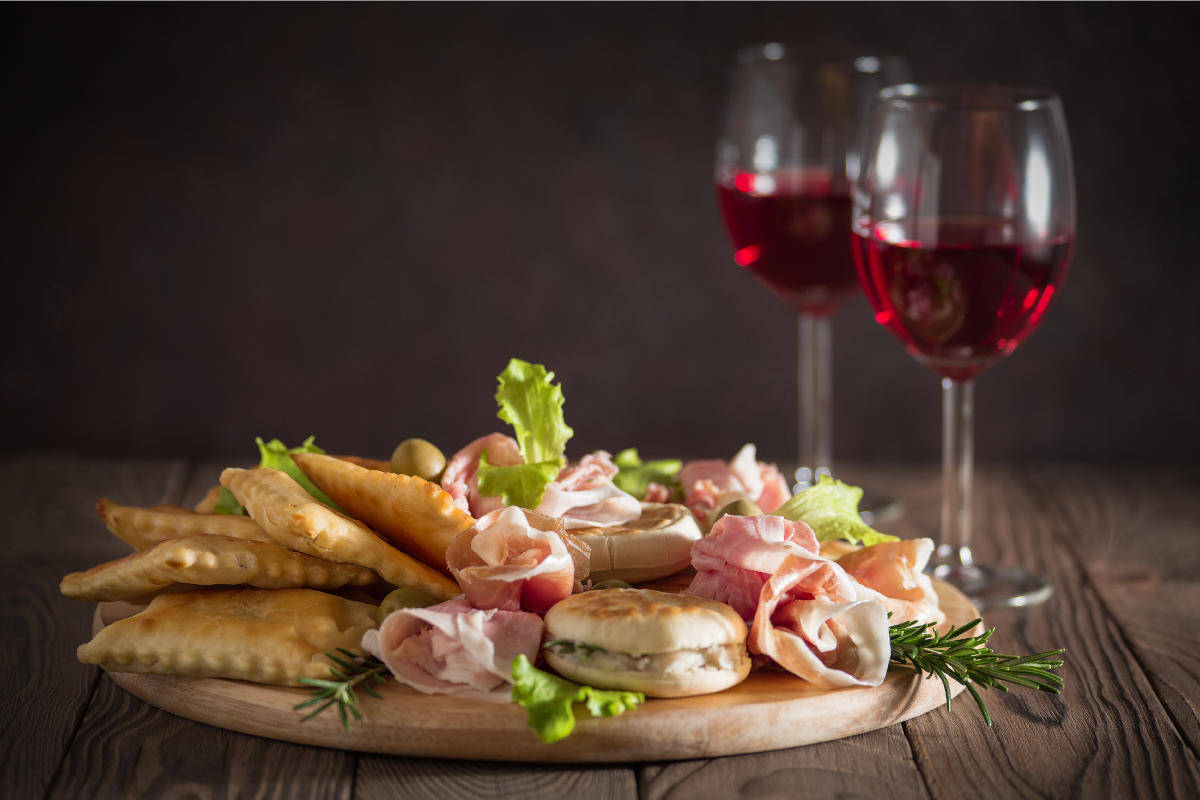 It is not uncommon for it to be served with tigelle , another specialty of the area.
storage
Gnocco fritto with the traditional recipe, but also its variations, is best eaten at the moment precisely because of the frying.
Riproduzione riservata © - WT