Ever heard of Spanish polvorones? Here's what it is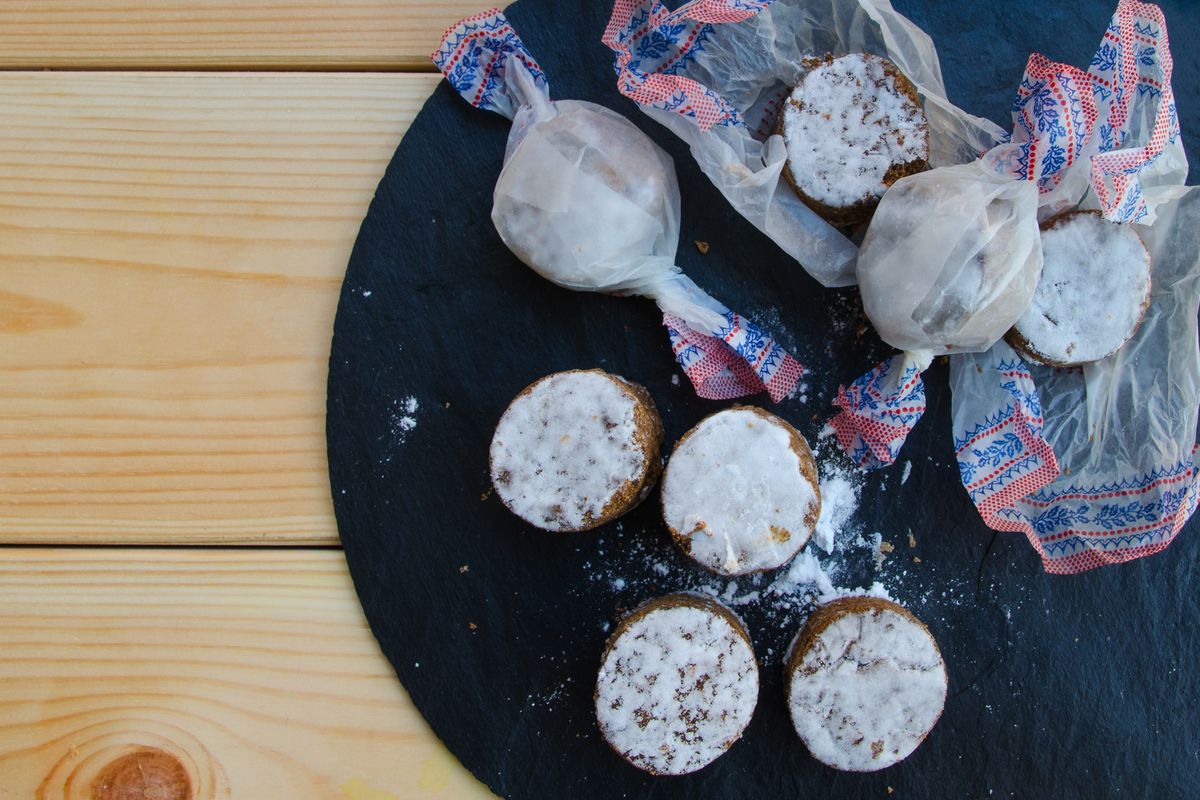 Polvorones are delicious Spanish biscuits, a real symbol of Christmas. They are crumbly and simple to prepare!
Polvorones, also known as polvoron are delicious Spanish Christmas cookies. According to tradition, they are prepared throughout the holiday season and are given as gifts or sold individually wrapped in elegant sheets of paper as if they were candies.
What is their feature? In addition to being delicious, they are crumbly sweets , they melt in the mouth in an instant and that is precisely why they are known by this name. Generally this easy recipe involves toasting the flours and using lard, which you can however replace with butter. Happy preparation!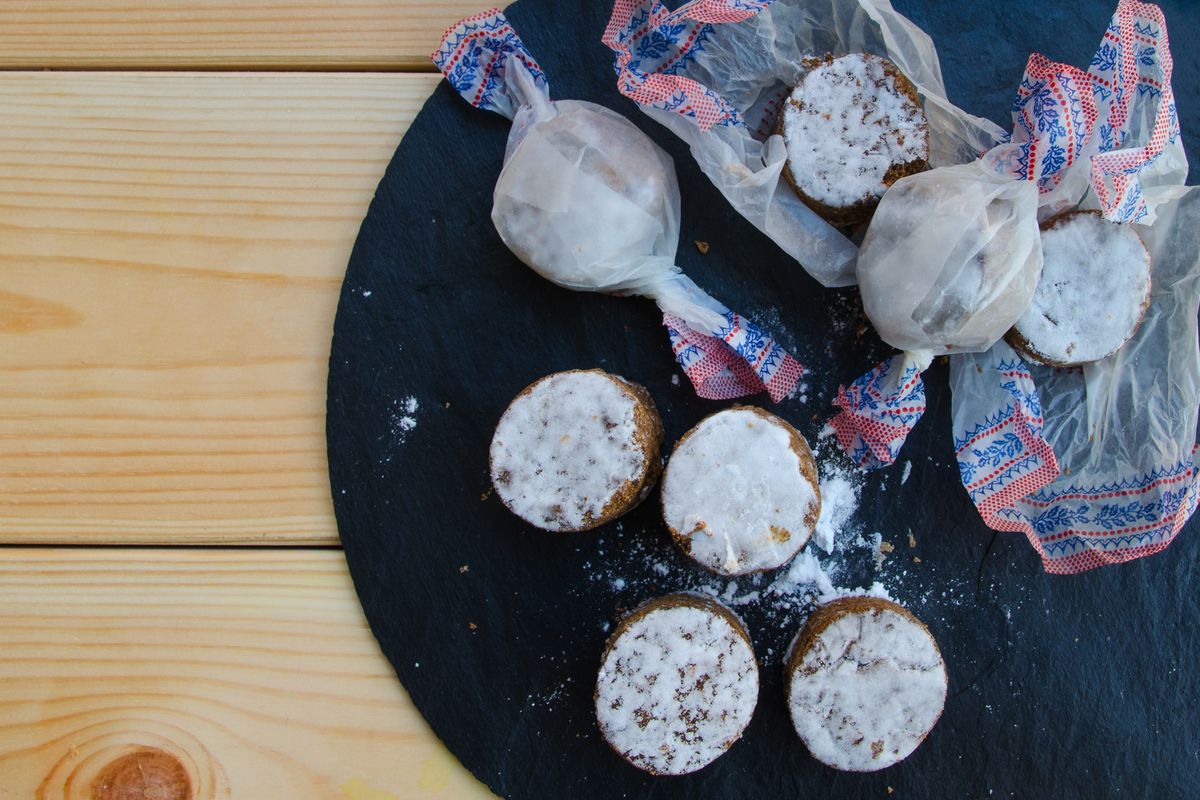 Preparation of the polvorones
To prepare the Spanish sweets, start by chopping the almonds until you get a very fine flour.
Mix the almond flour and the 00 flour in a bowl, then put the mix of powders in a pan covered with baking paper.
Toast the flours in a hot oven at 130°C for 20 minutes . Then remove from the oven and leave to cool. It will take approximately 30 minutes.
Transfer the flour mix into the bowl of the stand mixer or into a large bowl, add the icing sugar, the tip of a teaspoon of ground cinnamon and the salt.
Add the aniseed liqueur and the lard or cold butter cut into small flakes . Start mixing with the practical leaf hook of the planetary mixer or by hand until the ingredients are well blended.
Wrap the dough thus obtained with transparent film, then let it rest for about 20 minutes at room temperature.
Proceed by rolling out the dough with a rolling pin until you get a thickness of about 1 cm . Form the biscuits by cutting them with a round shape with a diameter of 4 cm.
Transfer the sweets onto a baking sheet lined with parchment paper and cook in a hot oven at 160°C for 20 minutes . Remove from the oven, let them cool and sprinkle them with icing sugar.
If you want to give them to friends or relatives, wrap them in parchment paper and colored paper to create delicious candies!
storage
Cookies can be stored in a food bag or cookie container for 6-7 days after baking.
How about trying even the more classic almond biscuits ?
Riproduzione riservata © - WT