Ever tried the acai bowl? The fresh Brazilian recipe full of fruit that will amaze you!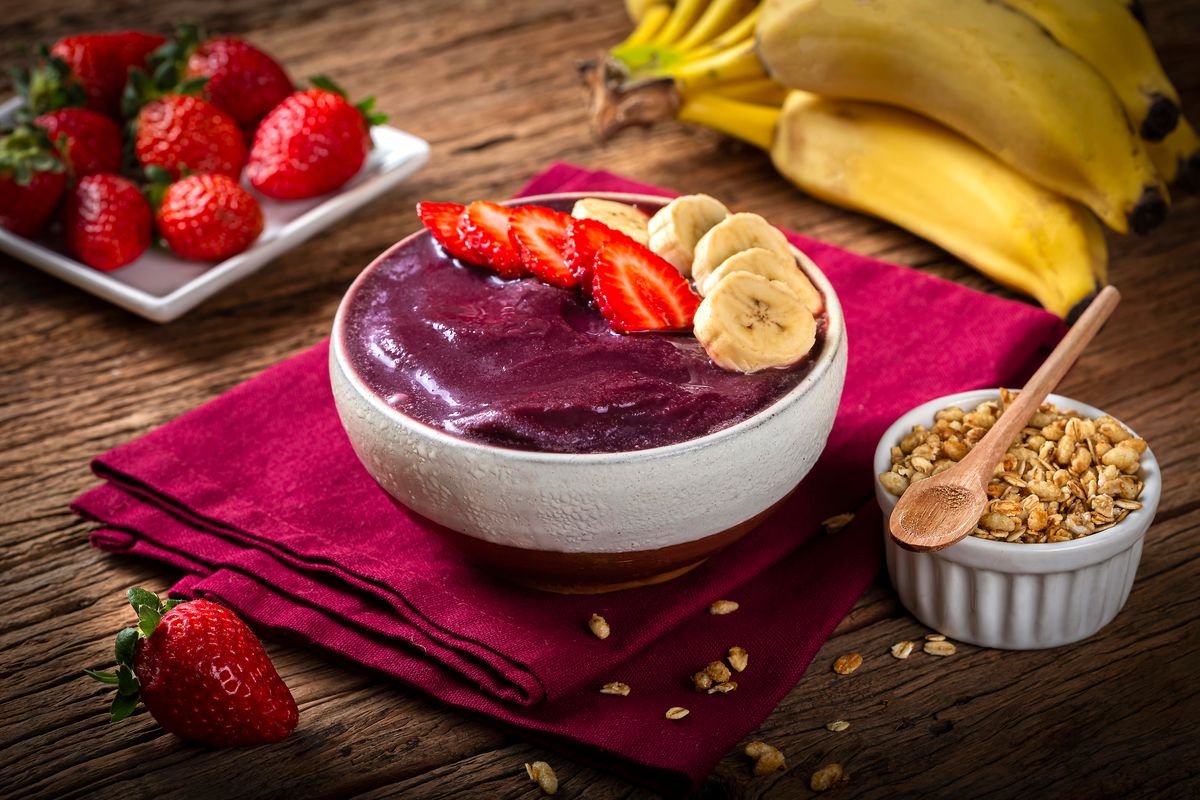 Acai bowl with fresh fruit: the Brazilian recipe for preparing a spoon dessert that is perfect for breakfast or for a different snack!
The acai bowl with fruit, also known as a smoothie bowl, is a kind of natural yogurt characterized by a very particular ingredient: acai berries. But what is acai? They are small purplish-blue fruits, similar to blueberries . Thanks to their beneficial properties, these berries are considered a real super food : they are recommended for those suffering from digestive problems, they are natural anti-inflammatory, they help improve the immune system and prevent allergic reactions.
It's nothing more than a fruit salad served on a yogurt compound, but it's full of benefits! Now let's see all the steps of the acai bowl recipe with fruit!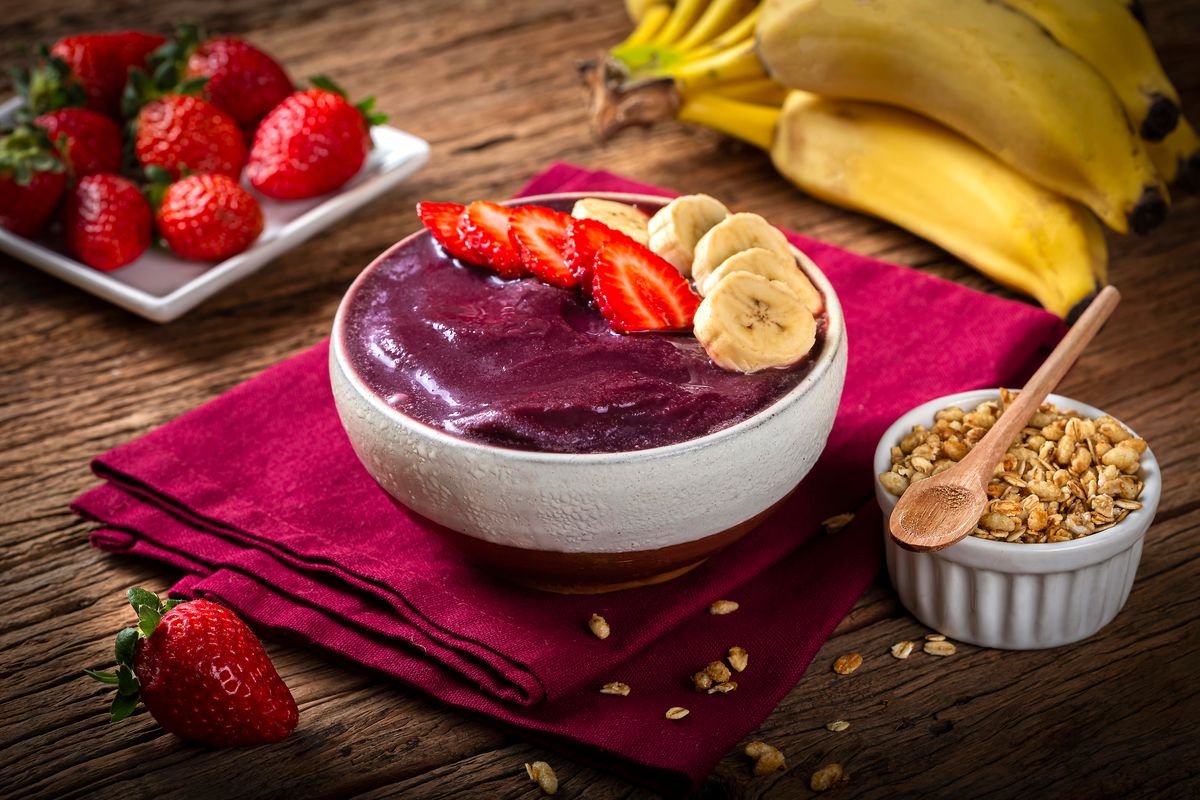 Preparation of acai bowl with fruit
First, pour the yogurt into a bowl with the milk and the acai powder and mix well until you obtain a smooth lilac cream.
If necessary, sweeten with a little honey according to your taste .
Peel the banana and cut it into slices , wash the strawberries and cut them into slices.
Distribute the yogurt into two cups, decorate with the fruit and add the oatmeal and other seeds as desired, then serve!
An extra idea? You can enrich your yogurt cup with dried or dehydrated fruit of your choice or other seeds. Alternatively, we suggest you also try all our recipes for a veg breakfast !
Advice and curiosities about the acai bowl
Maybe we weren't clear enough, but this healthy, light and complete preparation lends itself to many combinations. The açai must certainly not be missing, but for the rest you can absolutely indulge yourself following your taste (and the seasonality of the ingredients). You can try modifying the ogurt or the milk, using both vegetable-based, oat-based or almond-based. The combination with açai will still be successful: the taste is in fact quite acidic like a fruit of the forest, with a note that is close to dark chocolate.
This breakfast is perfect for those who want to keep in shape, who are on a diet or just to pursue a healthy and balanced lifestyle. In fact, the açai berries, originally from the Amazon , have been the staple food of the native Brazilians for years, thanks to the innumerable beneficial properties described above. Although they have become famous all over the world, you will hardly find fresh fruit: they are in fact easily perishable and for this reason they are usually sold in the form of powder, puree, jam, juice or frozen.
storage
Since they are all fresh ingredients, we advise you to consume it immediately after preparation. Alternatively you can keep it in the fridge, tightly covered, for a maximum of one day .
Riproduzione riservata © - WT