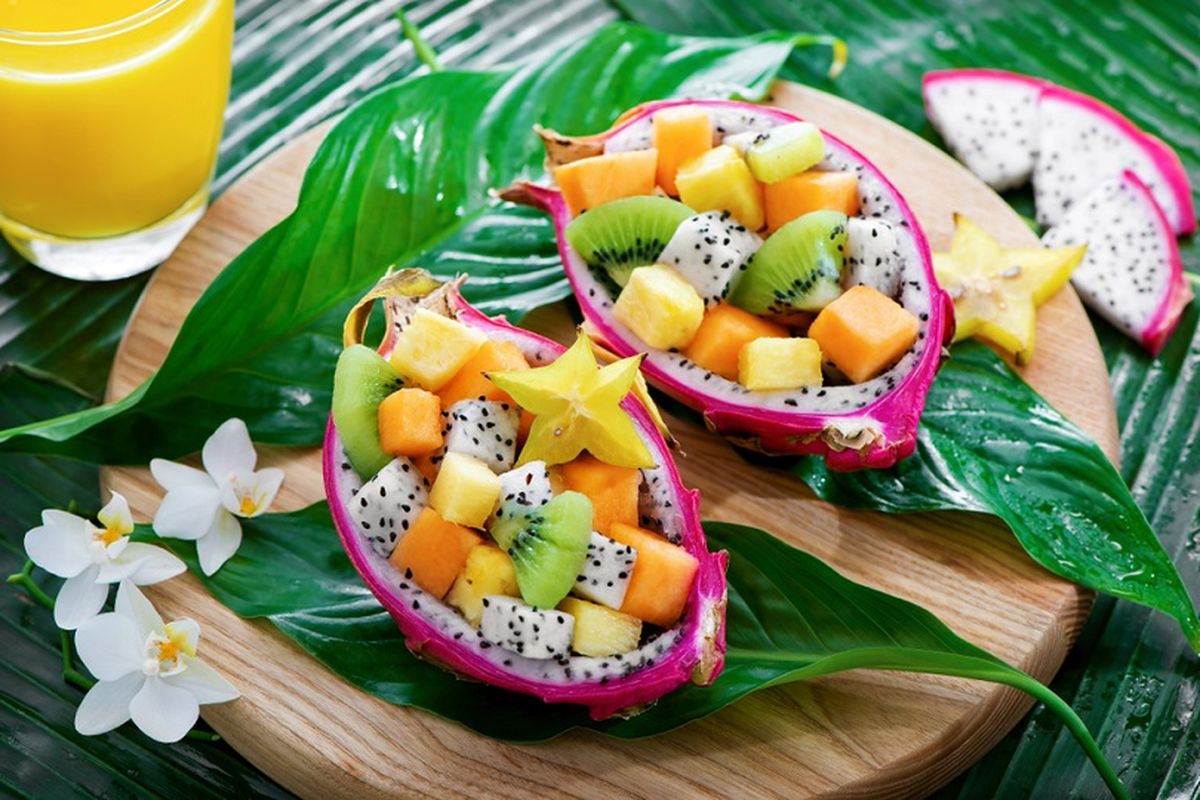 Fresh and delicious exotic fruit salad with pitaya, melon, mango and kiwi, perfect to serve at the end of a meal or for a different snack!
Today we offer you the recipe to make a very rich exotic fruit salad with kiwi, pitaya, mango and melon. In addition to the mango, the exotic touch in this case is certainly given by the pitaya, also known as dragon fruit or dragon fruit is a fruit characterized by a soft white pulp and very rich in edible black seeds.
These fruits generally have an elongated shape and it is possible to find both red and yellow pitayas depending on the areas of origin. In our area it is not easy to find these fruits, but you must know that their pulp is very rich in vitamins A, B and C. It is also a diet ally since it has a minimum cholesterol content , counteracts water retention and is a excellent antioxidant.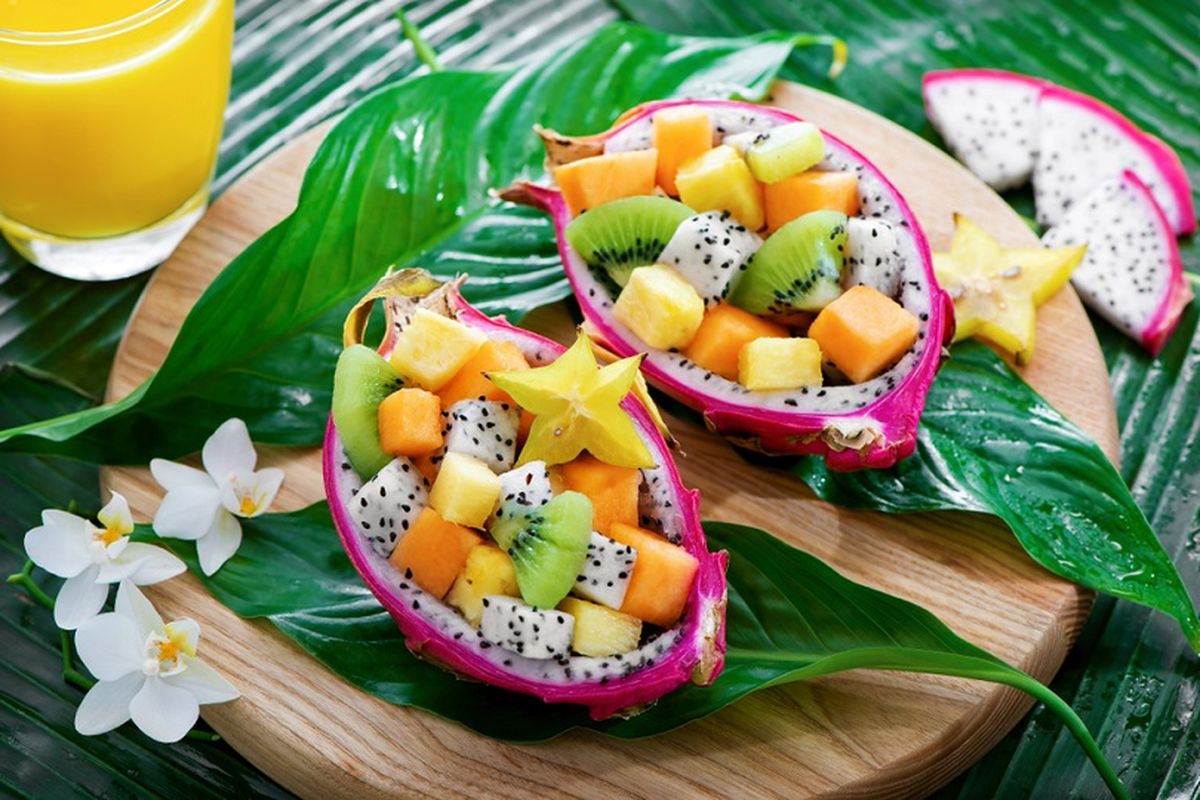 Preparation of fruit salad with exotic fruit
First wash the pitaya then cut them in half lengthwise. Empty the two halves with the help of a teaspoon, taking care not to break the shells that you will use to serve the fruit salad, then cut the pulp into cubes . Continue by cleaning the melon and making cubes.
Also peel the kiwis and mangoes and also cut the pulp of these fruits into cubes. Transfer the fruit into a bowl, sprinkle with sugar and drizzle with filtered lemon juice. Mix and leave to rest for about ten minutes in the refrigerator .
Serve the fruit salad directly inside the pitaya shells kept aside.
The fruit salad can obviously be prepared and enriched with the fruit you like best. Try adding strawberries, raspberries, grapes or something else.
Alternatively we suggest you try the sweet piadina with fruit .
storage
This recipe is good if eaten when the fruit is still cold and fresh, so we advise you to keep it only a few hours after making it. Any advice in case you want to use it for a picnic or lunch at work? Store it in a cooler or next to a block of ice . We do not recommend freezing in the freezer.
Riproduzione riservata © - WT