Fagiolata, a traditional and convivial recipe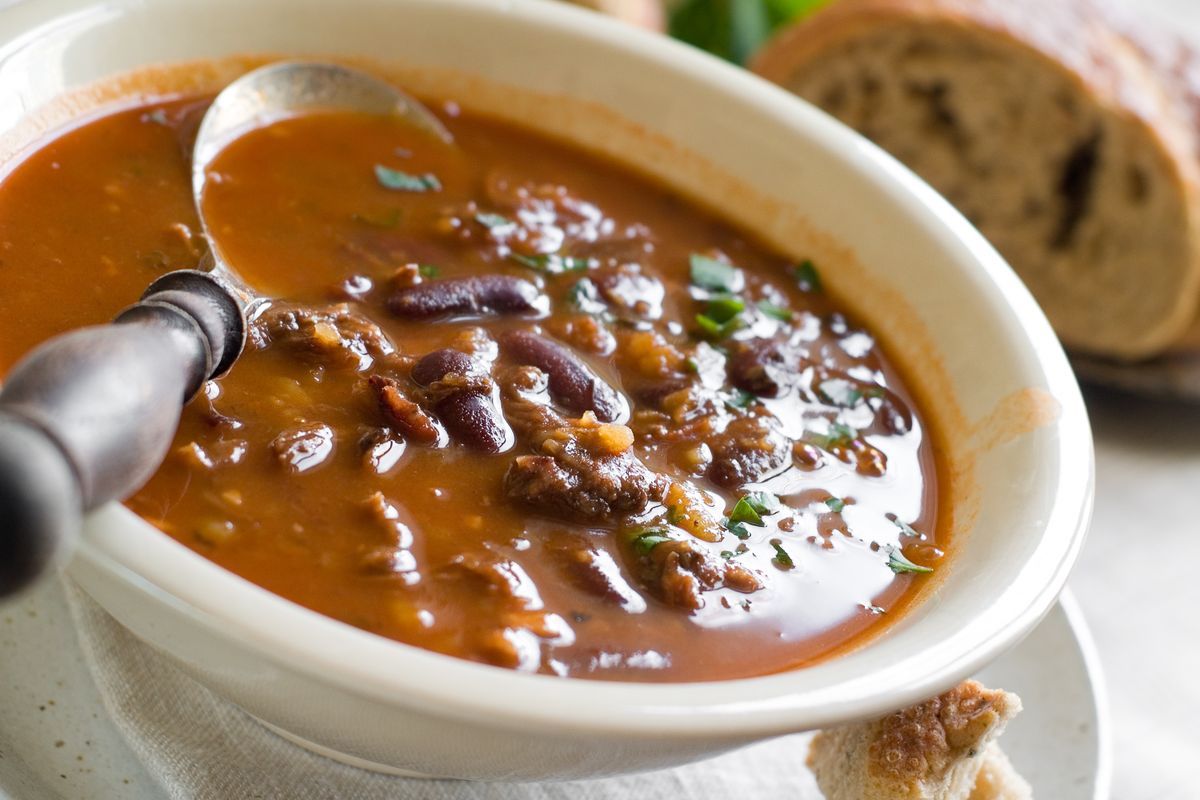 How to cook Piedmontese beans: here is the delicious recipe for a rich, tasty single dish that tastes of tradition!
Fagiolata is a rich course that is consumed above all during the Carnival period, and especially on Shrove Tuesday , when people gather to feast and the most sumptuous and high-calorie lunches are organized in anticipation of the fasting period that precedes Easter . In this period, in fact, this dish is also associated with the recipe for Carnival fat beans.
In this recipe, which in Piedmont is cooked in the classic tofeja, the large terracotta pot, salami and pork rinds are used in addition to beans : in short, an important dish from a nutritional point of view, in terms of calories, proteins and fats.
Although it is widespread throughout Italy, this dish has its roots in Piedmont, and in fact the fagiolata of Biella is famous, when the many towns organize events where many cauldrons are prepared for all the guests. Just think that Chiavazza (a district of Biella) is certified by the Guinness Book of Records as the largest beans in the world, with more than 100 cauldrons every year!
The cooking of this dish is very long , reaching around 4-5 hours. We therefore advise you to prepare this dish the day before.
So let's see how to prepare this delicious carnival recipe for your revelry menu!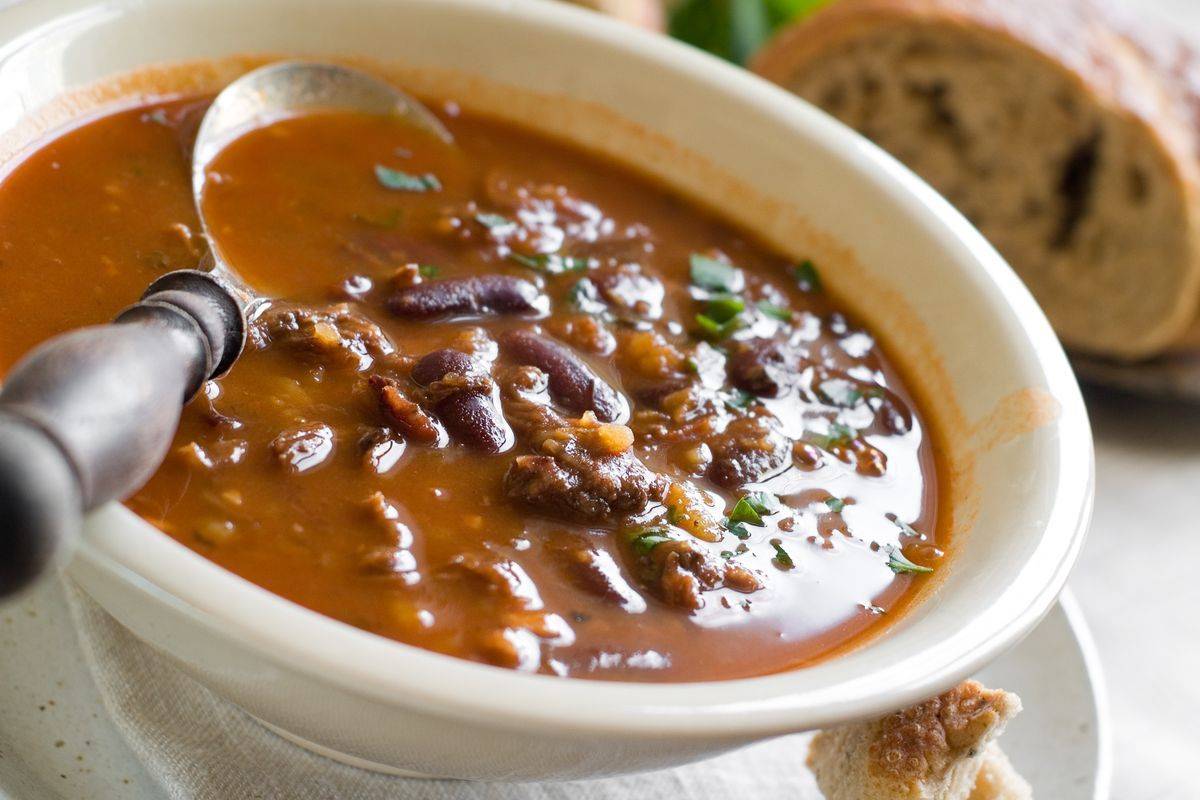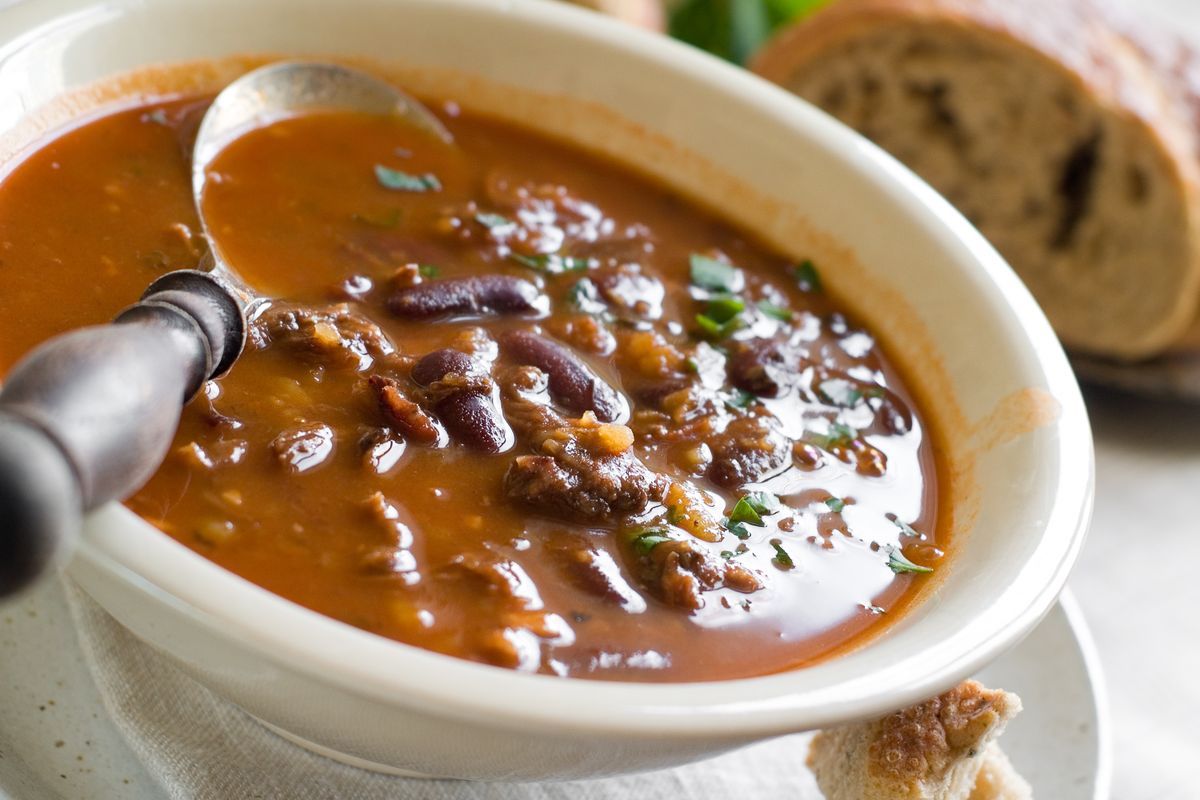 How to prepare the beans: Italian recipe
First , soak the beans overnight. Clean the pork rinds, eliminating any traces of fluff (burn them on the gas flame), then cut them into pieces.
Finely chop the vegetables for the sauté, then the onion, carrot and celery stalk.
Peel the garlic and remove the inner sprout . Heat some oil in a large earthenware pot, then brown the sautéed vegetables and whole garlic cloves.
Put the pork rinds, salami, beans, tomato paste, bay leaves and thyme sprigs into the pan, then cover with hot water and leave to cook.
Halfway through cooking, i.e. after about 2 hours, add enough salt and continue cooking.
When the bean salad is nice and slow, serve it still hot, adding a drizzle of raw oil if you like. Enjoy your meal!
How to cook beans with sausage: an easier version!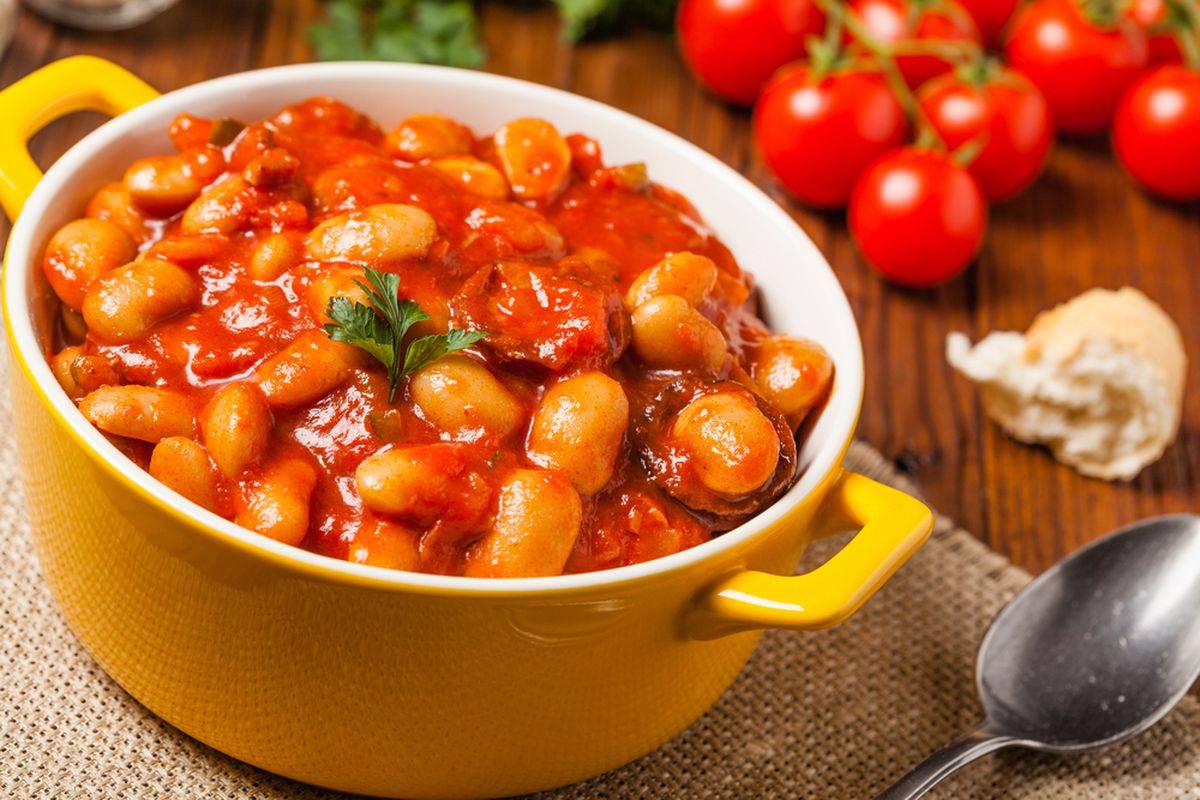 Beans and sausage are a royal combination! If you want a slightly simpler variant, without complex ingredients to find and cooked in a few minutes, here's something for you!
In this case you can choose canned beans , which will already be cooked in half an hour.
First put the sausages in the pot with herbs, garlic, onion and everything you need to flavor .
When they have done the crust, you can add the beans and choose whether to complete the cooking with broth, hot water or tomato.
If you want to be on the safe side, cook everything for half an hour !
Don't miss our beans all'uccelletto : a Tuscan dish waiting to be discovered .
storage
You can keep both versions of the beans in the fridge, for a maximum of 1-2 days , in a special container with a lid. We do not recommend freezing in the freezer.
Riproduzione riservata © - WT