Farmer's eggs, a second rustic dish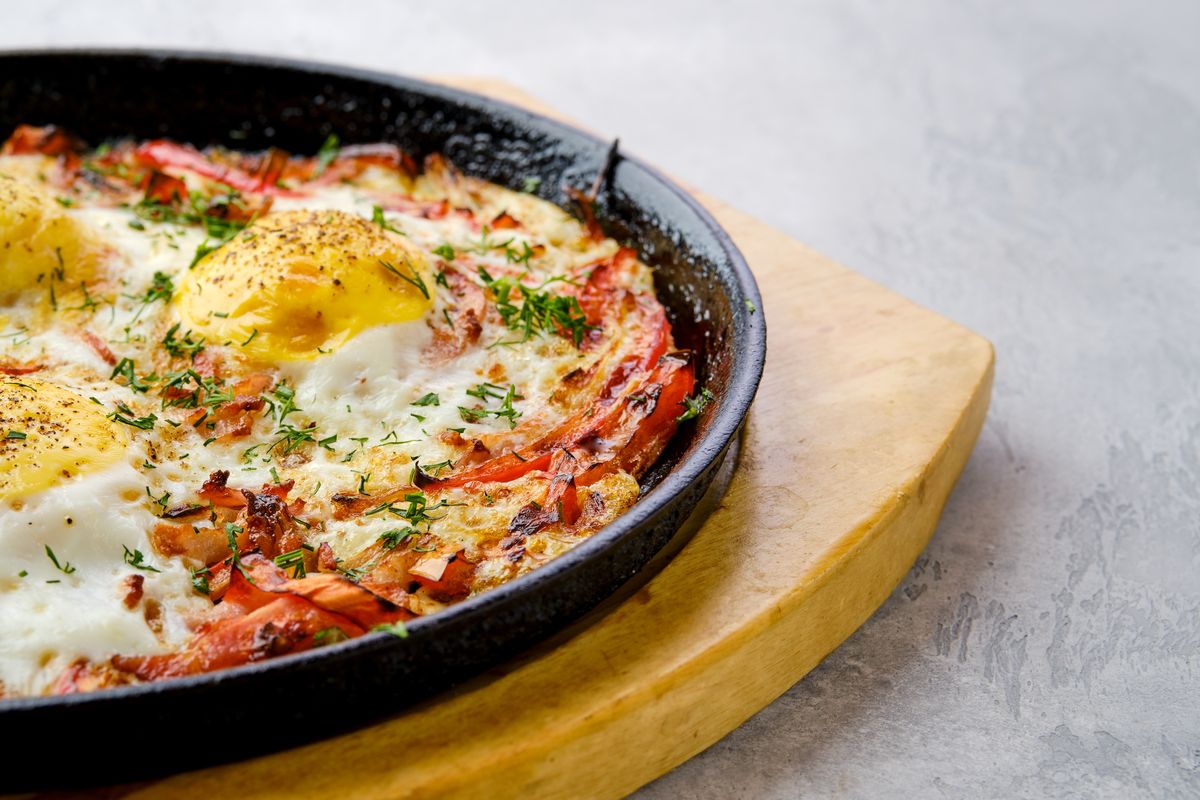 Peasant-style eggs are a quick and easy recipe, perfect to bring to the table when you have little time and don't know what to cook.
Eggs are a real dinner saver but there are many ways to cook them and also very different from the simplest omelette. Take, for example, farmer's eggs: this second course of the home tradition is prepared in a matter of minutes and then cooked in the oven , freeing you from the hassle of following the cooking process step by step.
The result is a very quick recipe perfect for feeding the whole family. In fact, no one will be able to resist the stringy cheese or the temptation to make a slipper . Bring them to the table with a basket of bread and dinner is saved.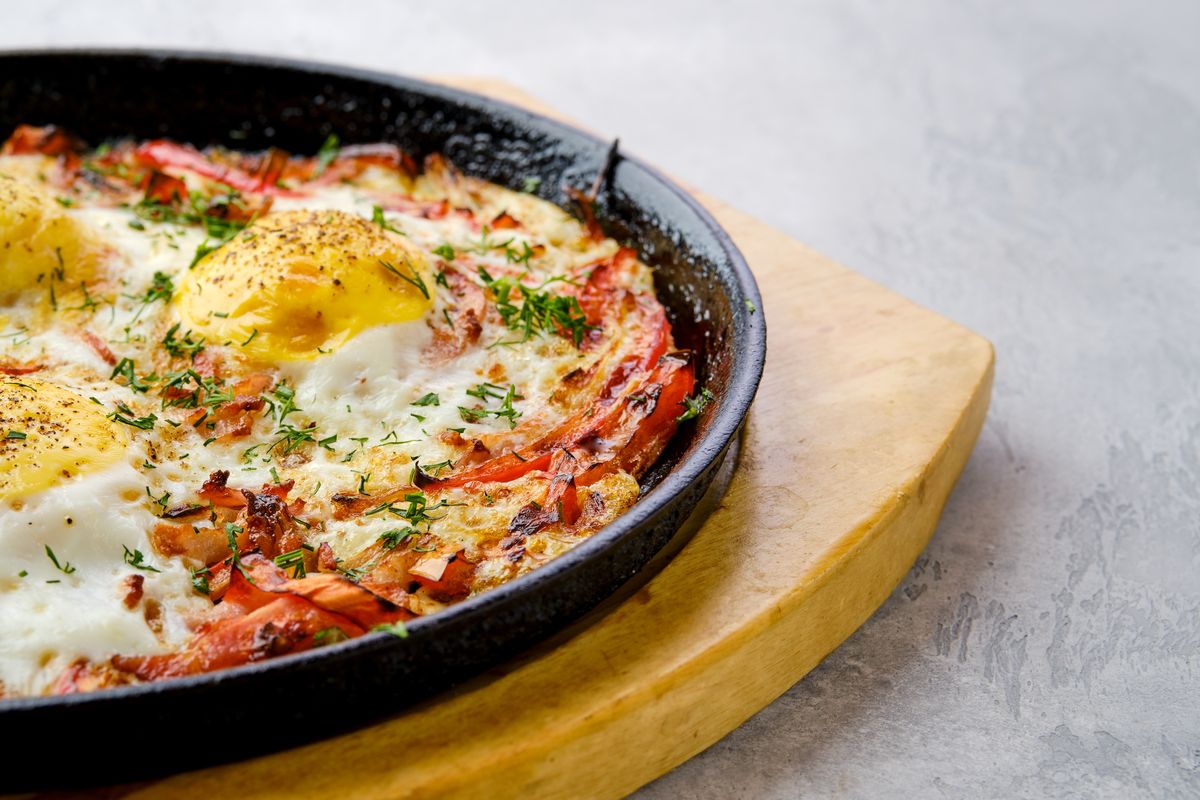 How to prepare the peasant eggs recipe
First, season the tomato pulp with basil, a drizzle of oil and a pinch of salt. Pour it on the bottom of a baking dish suitable for cooking in the oven, then distribute the diced cheese. You can choose scamorza or an equally tasty cheese.
Break the eggs directly into the baking dish, trying to distance them: distribute the remaining cheese into small pieces and cover with the Parmesan.
Bake in a preheated oven at 180°C for 20 minutes .
Serve the eggs hot, accompanying them with bread.
If desired, it is also possible to prepare peasant eggs in a pan but in this case the recipe is more similar to that of eggs in purgatory .
storage
You can keep the eggs with tomato sauce in the refrigerator, well covered with plastic wrap, for a maximum of a couple of days .
Riproduzione riservata © - WT