Fennel salad, songino, oranges and pistachios: the quick side dish you would never think of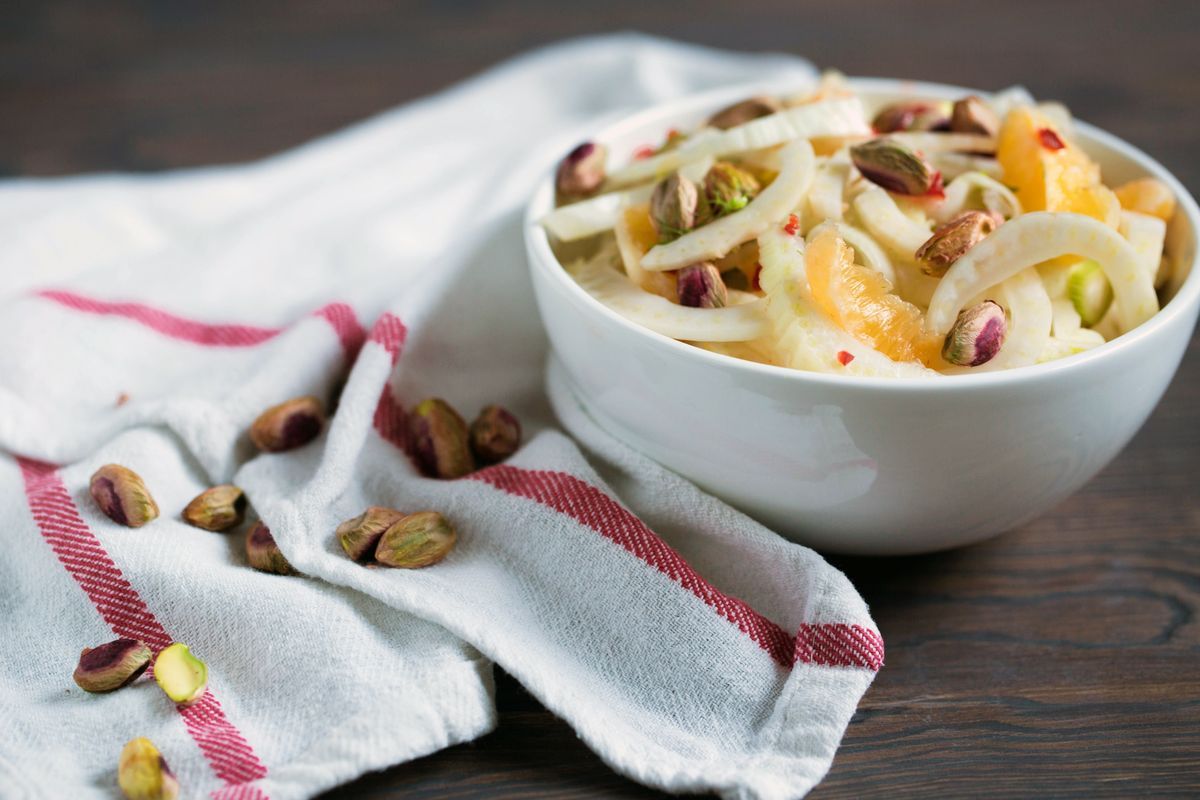 Fennel, songino, orange and pistachio salad: fresh, colorful and spring-like, suitable as a side dish but also as a quick appetizer.
Songino fennel salad, oranges and pistachios: how to blend different tastes and flavors in a perfect dish. It is a side dish that adapts to many dishes, especially meat. If you want, you can also serve it in smaller portions as an appetizer, an unusual and fun idea to start a lunch, even an important one.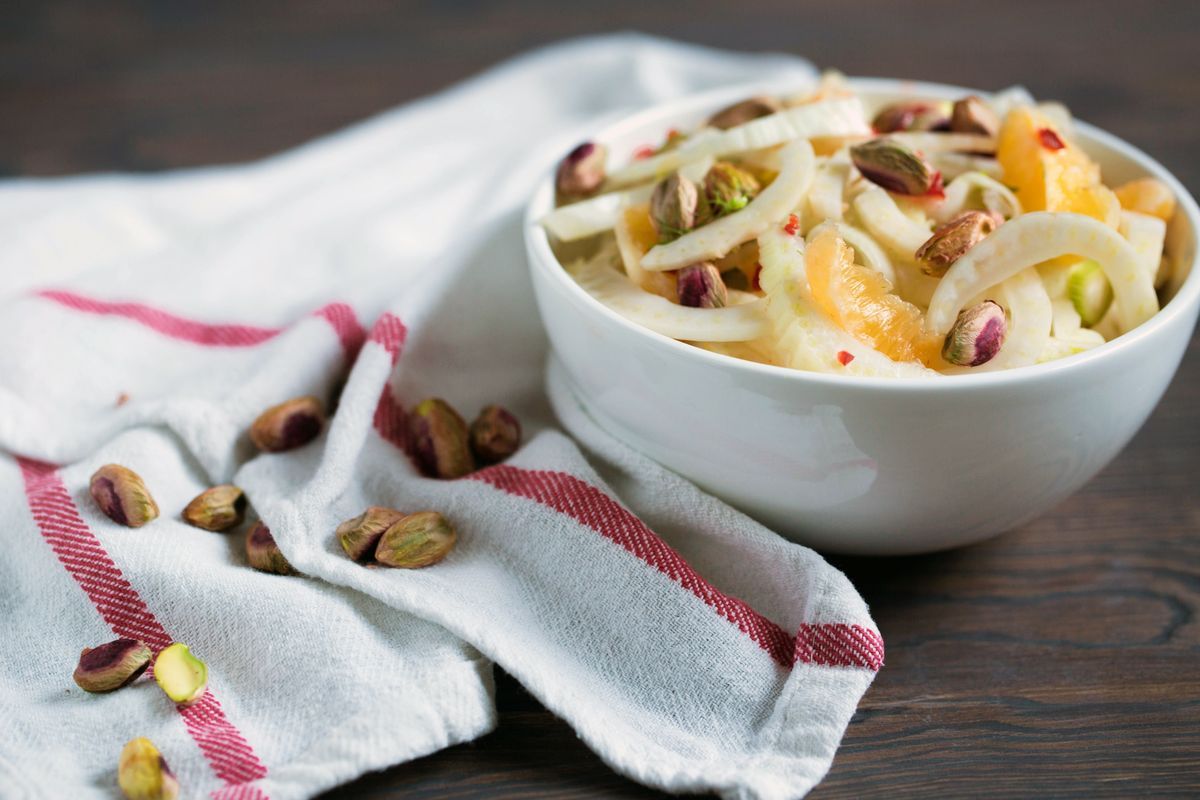 Preparation of the fennel, songino, orange and pistachio salad
Wash and clean the radishes and fennel under running water.
From the latter, remove the outermost, dirty and leathery layer.
Cut the fennel into very thin slices. If you have it, you can help yourself with a mandolin.
Thinly slice the radishes as well. If it weren't yet time to compose the dish, keep fennel and radishes in very cold water , if possible with ice cubes inside.
Peel the orange alive. Remove the peel by also eliminating the white and the outer skin of the wedges, then with a knife, cut out whole wedges without skin . Work over a bowl in order to recover any juices that may leak.
Drain and drain the vegetables and dry them with kitchen paper and put them in a salad bowl.
Add the peeled orange wedges and the roughly chopped pistachios.
Wash the songino and dry it with a salad spinner . Add it to the salad bowl and season the vegetables with the oil, any orange juice obtained from peeling the oranges, salt and pepper.
Stir well and bring to the table.
If you want to try another dish with fennel, but this time cooked, it's time to try your hand at the delicious caramelized fennel
storage
Songino tends to wither easily, so add oil, salt and pepper only at the last moment before serving. For this reason we advise you to consume the side dish at the moment .
Riproduzione riservata © - WT