Feta with cherry tomatoes in an air fryer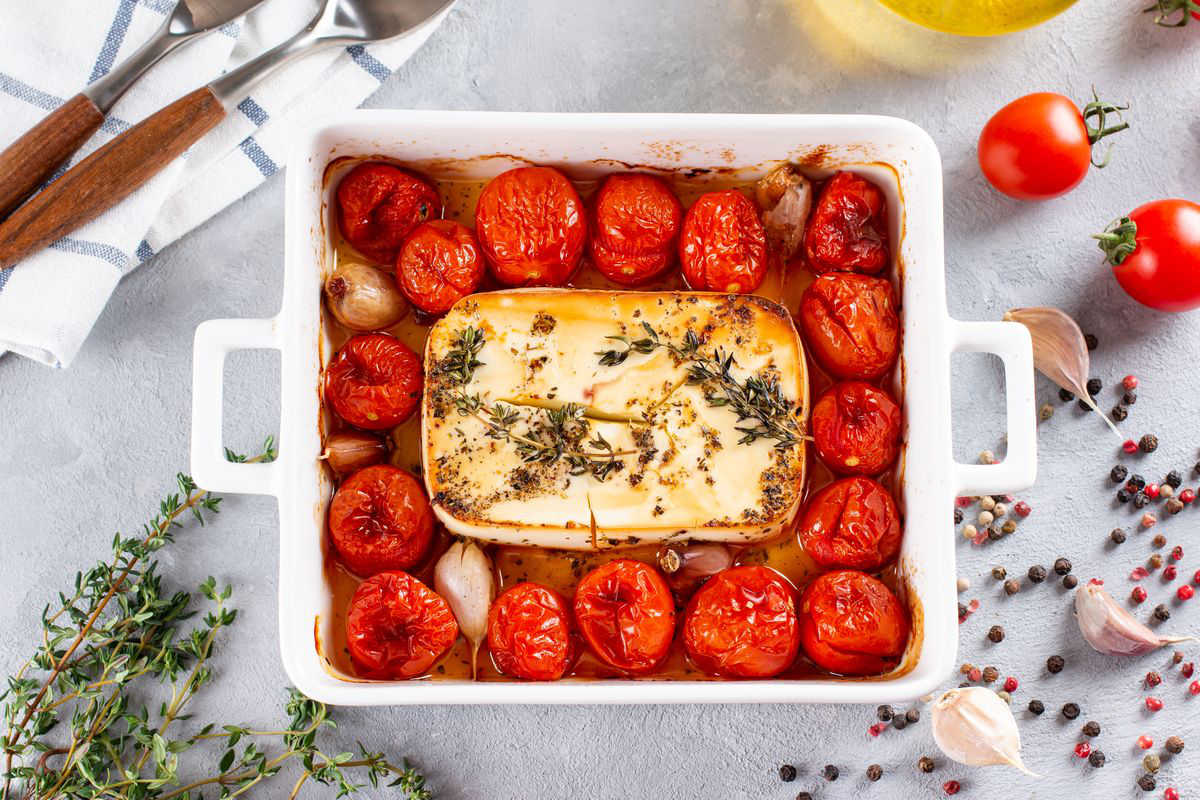 For a simple dish? Here is the recipe to prepare the feta with cherry tomatoes in the air fryer, ready in a few minutes.
If you don't know what to prepare, but you want something quick and easy, then this recipe is for you. We're talking about the feta with cherry tomatoes in the air fryer. It is a completely genuine vegetarian dish , because it is made only of healthy ingredients. The two main components are the feta , a very firm and tasty cheese which is usually cut into thick slices, and the red cherry tomatoes . Excellent as a second course, for a light meal, or as an appetizer, this recipe won't disappoint you!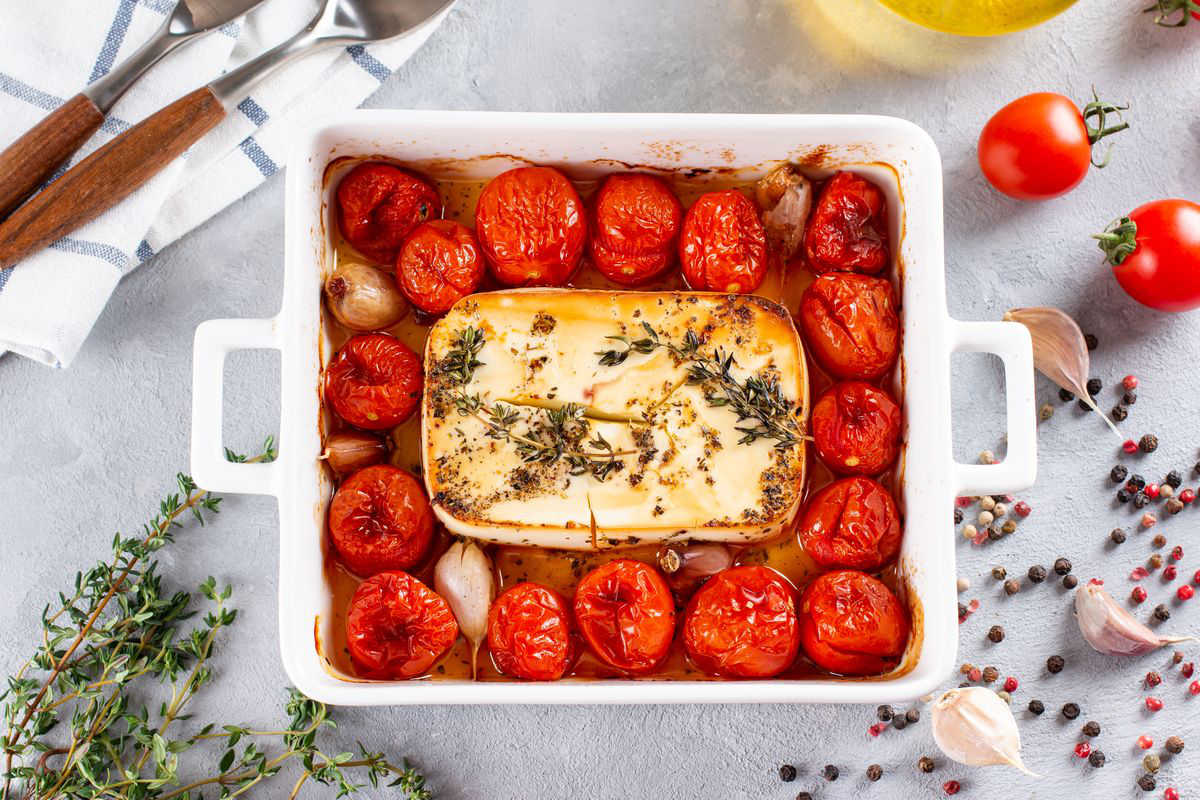 Preparing the recipe for feta with cherry tomatoes in the air fryer
The first thing to do to make this dish is to wash and carefully dry the cherry tomatoes using paper towels.
Remove the top leaves and cut each into two exact halves . Set them aside for the moment.
Take a pan suitable for cooking in your fryer and, above all, that it is of the right size.
Grease the entire inside of the pan with a drizzle of olive oil. Inside, place the cherry tomatoes, with the cut side facing up.
At this point, sprinkle them with granulated sugar. Season with salt, pepper and add the oregano.
Drizzle with another drizzle of oil and place the pan in the air fryer basket.
Bake at 200°C for 7 minutes , in order to caramelize the tomatoes a little.
After this time, open and add 1 thick slice of feta to the center of the pan; then, season it with oil, salt, pepper and a little oregano.
Cook at the same temperature again for 8 minutes . You can then plate up and serve.
storage
The best advice is to consume the dish at the moment, avoiding conservation.
Riproduzione riservata © - WT