Finger food recipes for an aperitif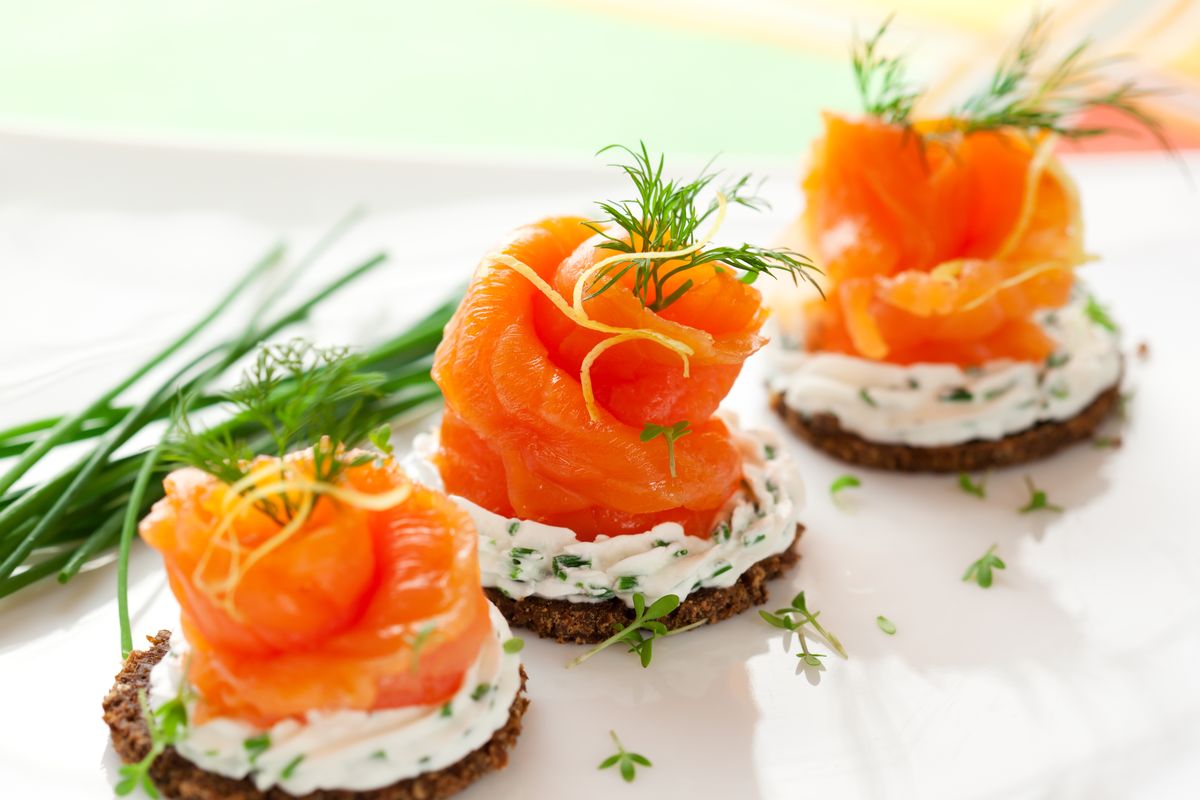 Let's discover some recipes to give life to delicious savory finger foods: amaze everyone with these incredible dishes!
Today we see together some wonderful ideas for finger food, to be made in advance for an aperitif or a buffet in the company of friends or relatives. These are very small courses which, as the name suggests, are made to be eaten with the hands, often in one bite and sometimes without the aid of cutlery.
Ideal for a buffer or an aperitif, the recipes we will see today combine imagination with simplicity, but also taste and delicacy ! In short, get ready for a roundup of ideas and preparations that will make you impress your guests. What do you say, shall we begin ? Then follow us in the kitchen and let's see together some of the most beautiful appetizer recipes for an aperitif!
To make reading easier, we have decided to divide our starters into different categories: those based on fish, the cold ones which you can therefore prepare well in advance and finally the hot ones, which are delicious even if eaten after they have cooled down, but which if you have the opportunity to do so you can conclude on the spot .
Finally we thought of some ideas for Christmas! What do you say, shall we begin?
Fish finger food
Let's start with fish-based finger foods: they are small bites or fish appetizers that are eaten with the hands, without the need for cutlery. They are ideal for events, parties or buffets, as they can be enjoyed in one bite and are easy to eat standing up. Refined and colorful, perfect if you want to impress with delicious saucers!
Cream of chickpeas and prawns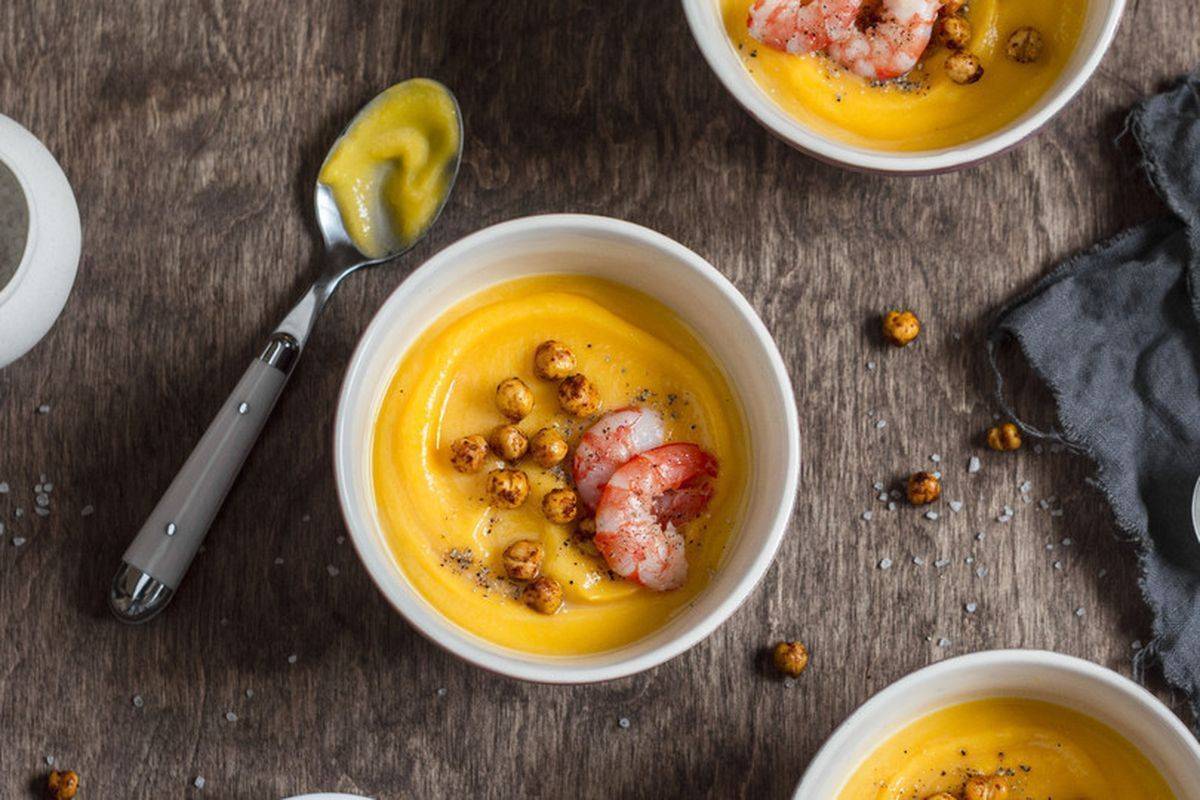 Let's start with a dream appetizer: cream of chickpeas with seared prawn tails . It is a course that was born as a reinterpretation of a first course, the only difference is… in the doses!
In fact, by serving this cream in small single-portion bowls, you will create a small taste that will delight your guests. Seeing is believing!
Bruschetta with tuna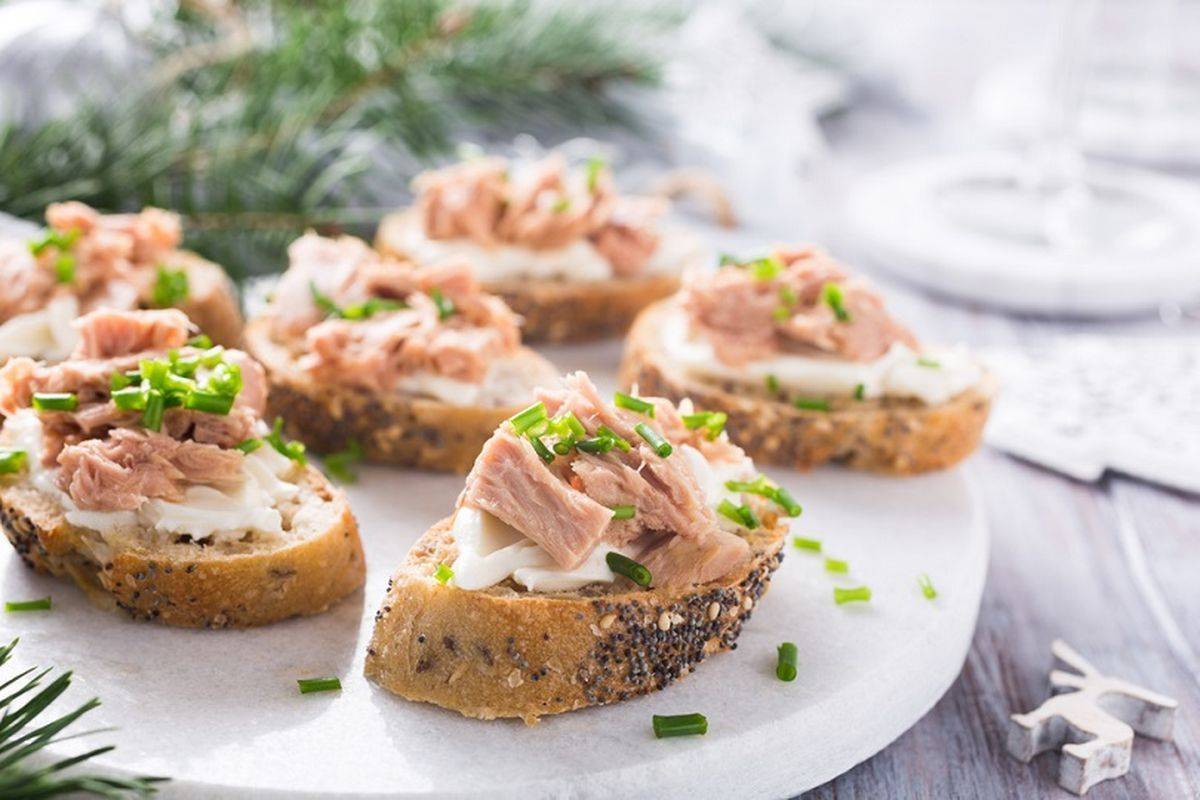 If you want to prepare quick finger foods, but without sacrificing taste and refinement, these bruschettas with tuna are the one for you. The ingredients are very simple : toasted bread, a little cheese, chives and canned tuna.
In 5 minutes you will have created a delicious, cheap and delicious finger. The bruschetta with tuna is definitely a must try!
Rice cakes with prawns and avocado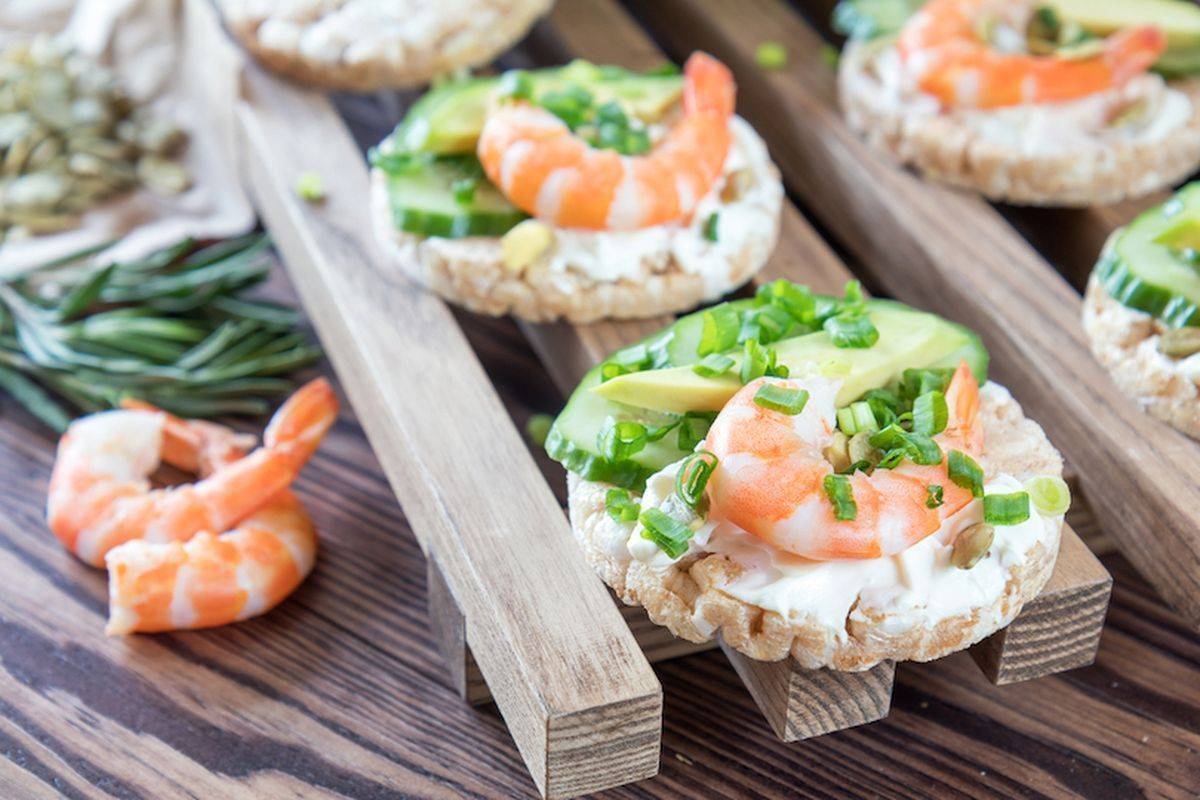 These shrimp and avocado rice cakes are perfect for so many reasons. First of all they are light, thanks also to the base formed by the biscuits, which makes them suitable even for those who do not want to weigh themselves down too much.
Then they are colored, thanks to the shades of avocado and shrimp, and finally they are very simple to prepare : you just have to assemble the ingredients and decorate with style!
Croutons with smoked swordfish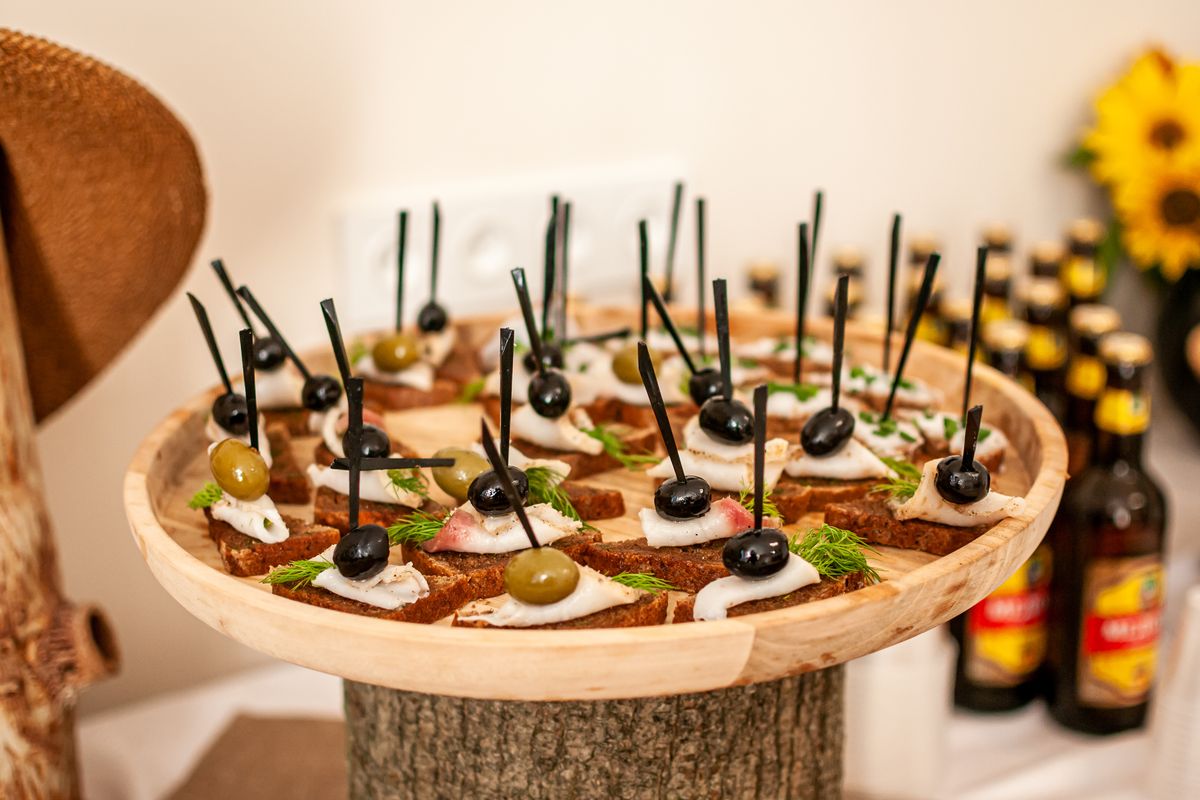 A variant, if you want to alternate a bit from the classic salmon, is to prepare croutons with swordfish , a fish that has a truly inimitable texture and taste.
Here too you will have to season it properly and use a base, perhaps a cheese like goat's cheese, which goes really well with it!
Cold finger foods
Here we are with the cold appetizers, perfect if you are short on time and are looking for easy yet tasty recipes . Cold finger foods are popular for their convenience, as they can be prepared ahead of time and served right away without the need for reheating or cooking. They offer a variety of fresh, light flavors, and can be paired with sauces or dressings to add extra flavor and eye-catching presentation.
Take inspiration from our recipes and have fun creating in the kitchen!
Zucchini rolls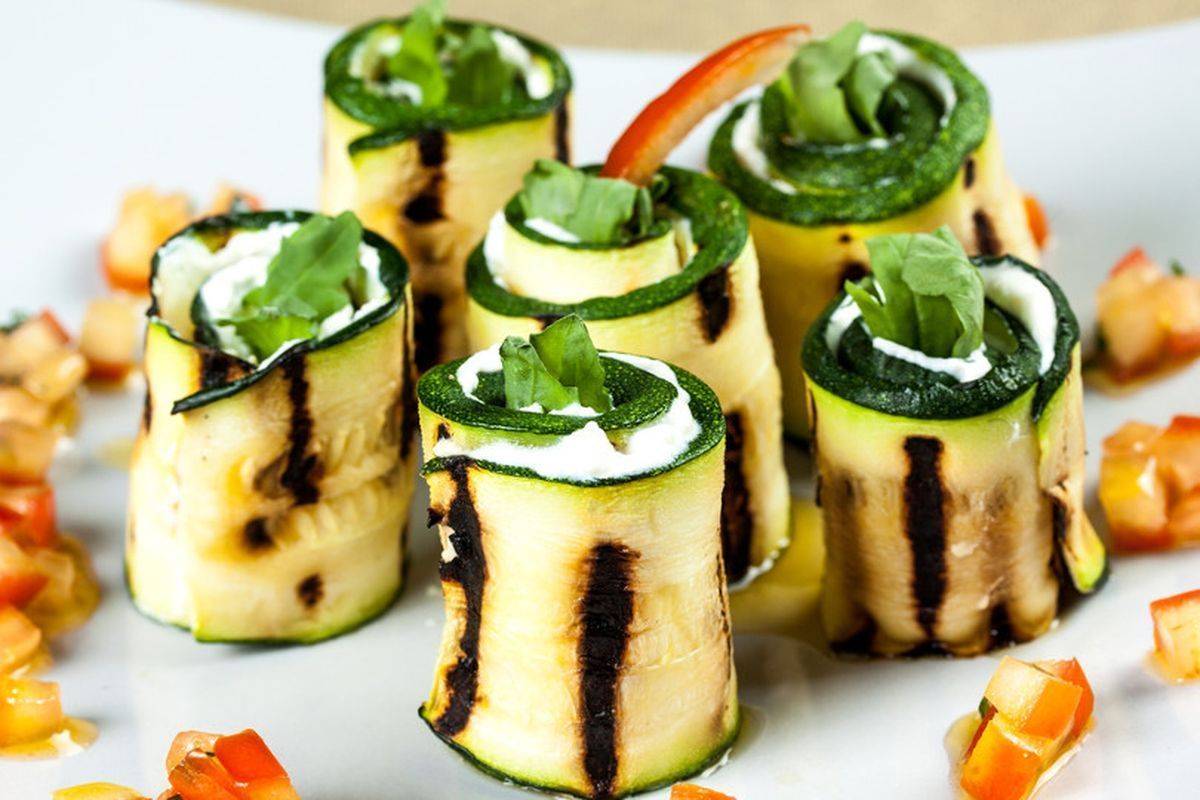 Vegetable rolls always look great, and the ones we decided to create are very simple and colorful. To make the zucchini rolls, all you have to do is think of a filling (a cheese made with oil, salt and pepper is fine) and then grill the zucchini cut into slices.
Once the two components are ready, create the rolls, perhaps adding a mint leaf . Guaranteed result in minutes!
Tartlets with dried tomato cream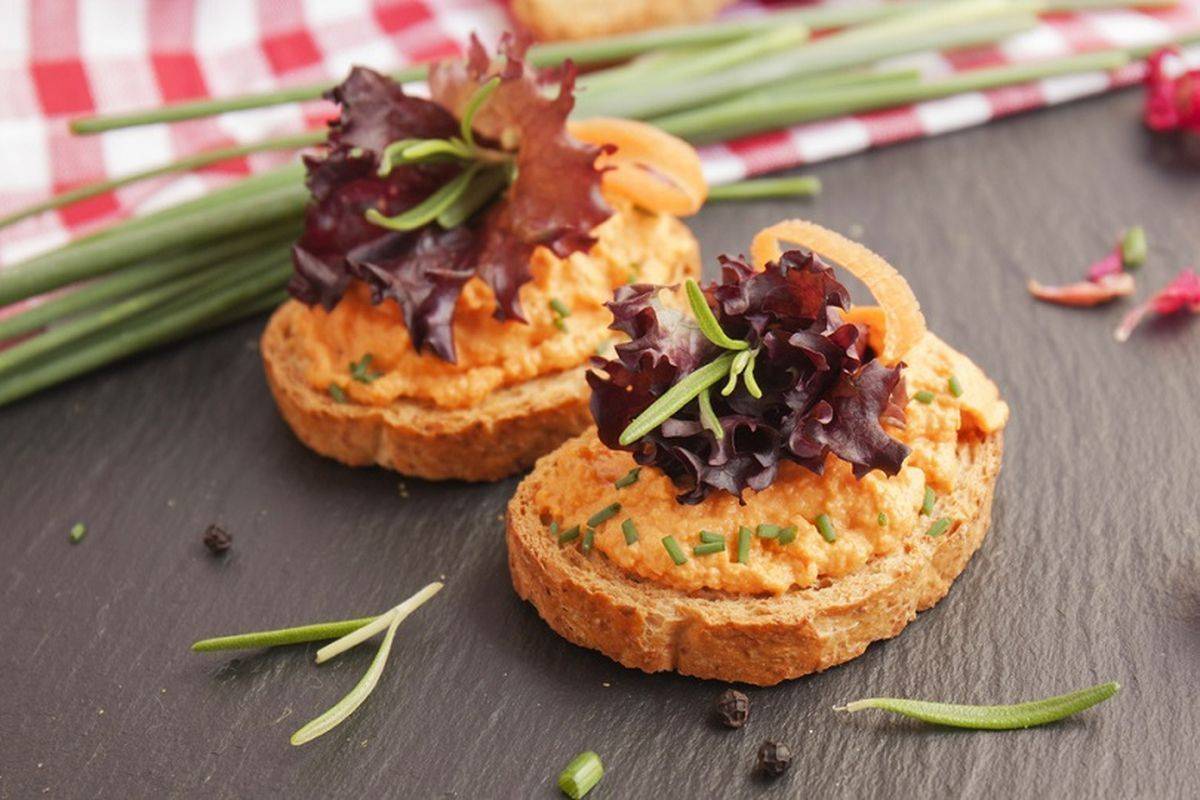 Fast, colorful and tasty, this sauce to decorate your croutons will be the turning point of your aperitif. Here are the canapés with dried tomato cream , a mix with an explosive flavor that can be prepared in just a few minutes, adding spices and condiments. When simplicity pays off.
Croutons with beetroot hummus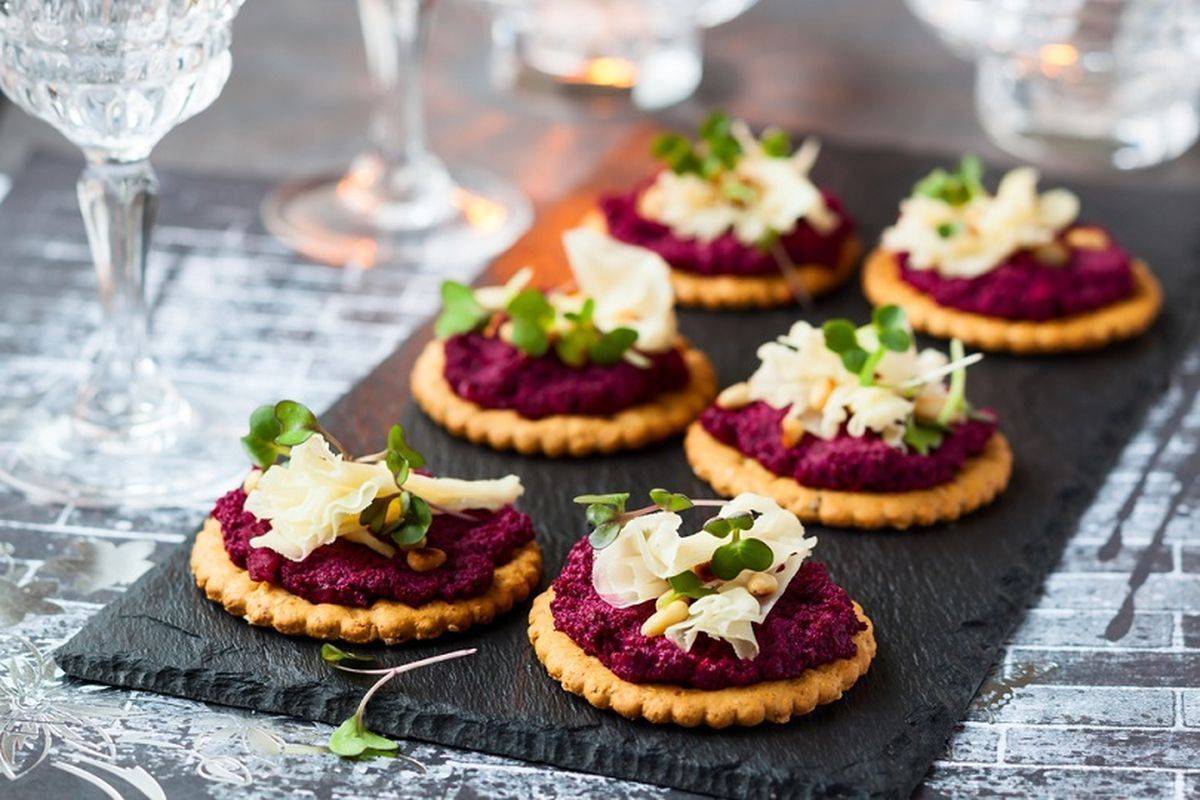 Hummus is an ideal recipe for creating delicious and appetizing fingers, also perfect for vegetarians. But have you ever tried to do it with red turnips? The taste will surprise you, but so will the color !
Prepare these croutons with beetroot hummus and color your aperitifs !
Finger food glasses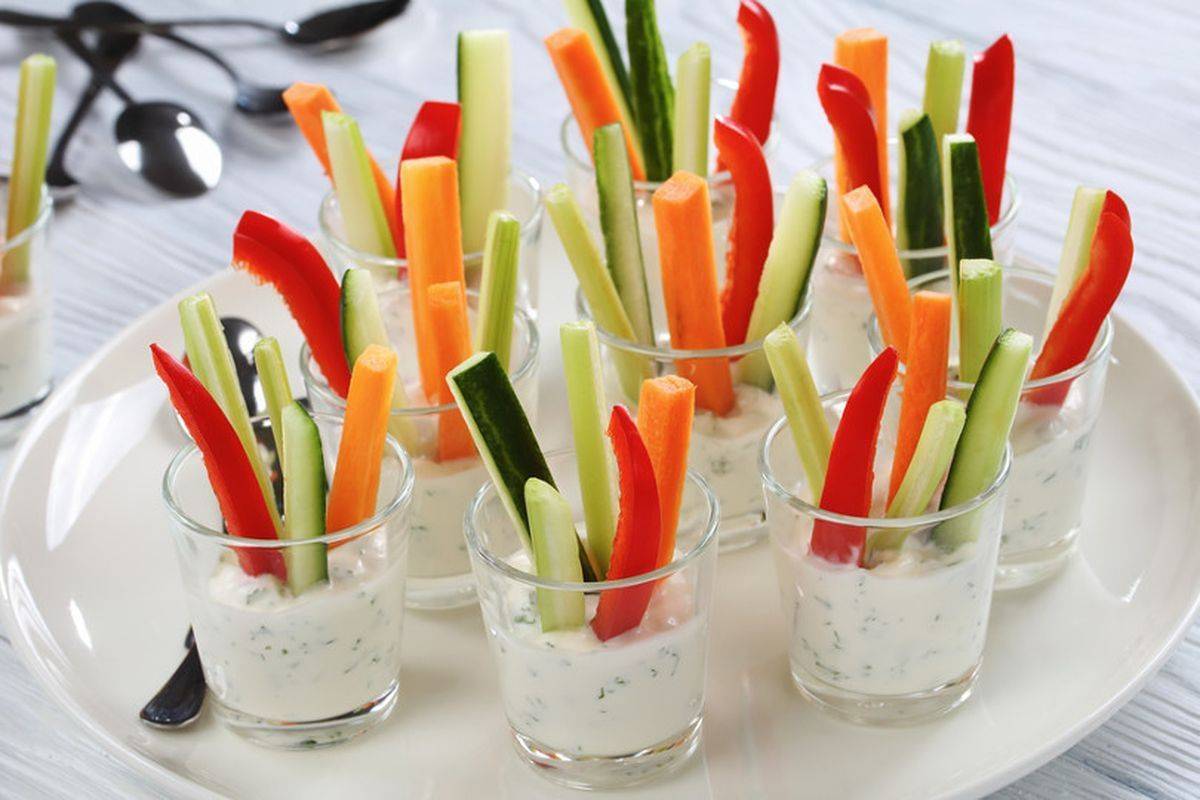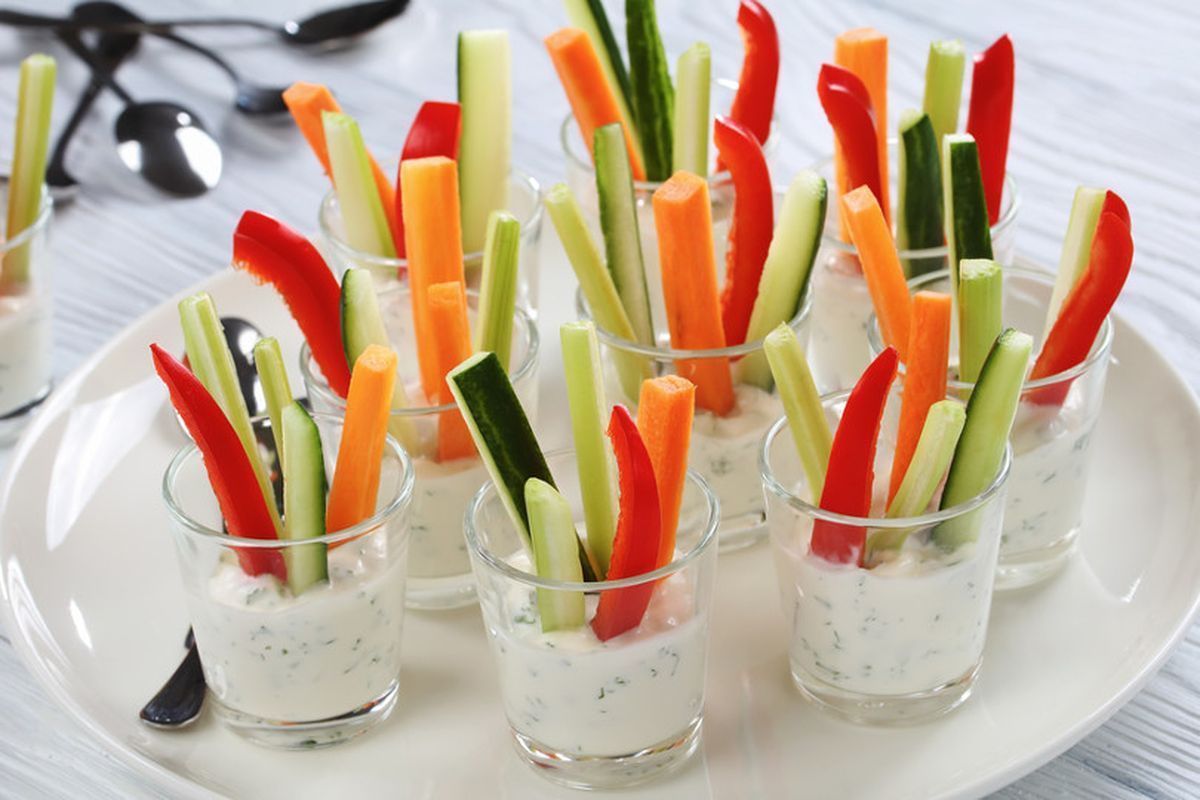 These shot glasses are always a hit in buffets, thanks to their simplicity and ease of eating, but also to their colours ! If you want to prepare them, make a sauce that you can choose how to flavor. A good starting point is Greek yogurt, to which you can add aromatic herbs, mustard, oil and salt and pepper, or even simple cheese mixed with oil, salt and pepper.
Then choose the vegetables and cut them into logs, which will be the sticks with which to collect the sauce. Enjoy and bon appétit !
Puff pastry rolls with asparagus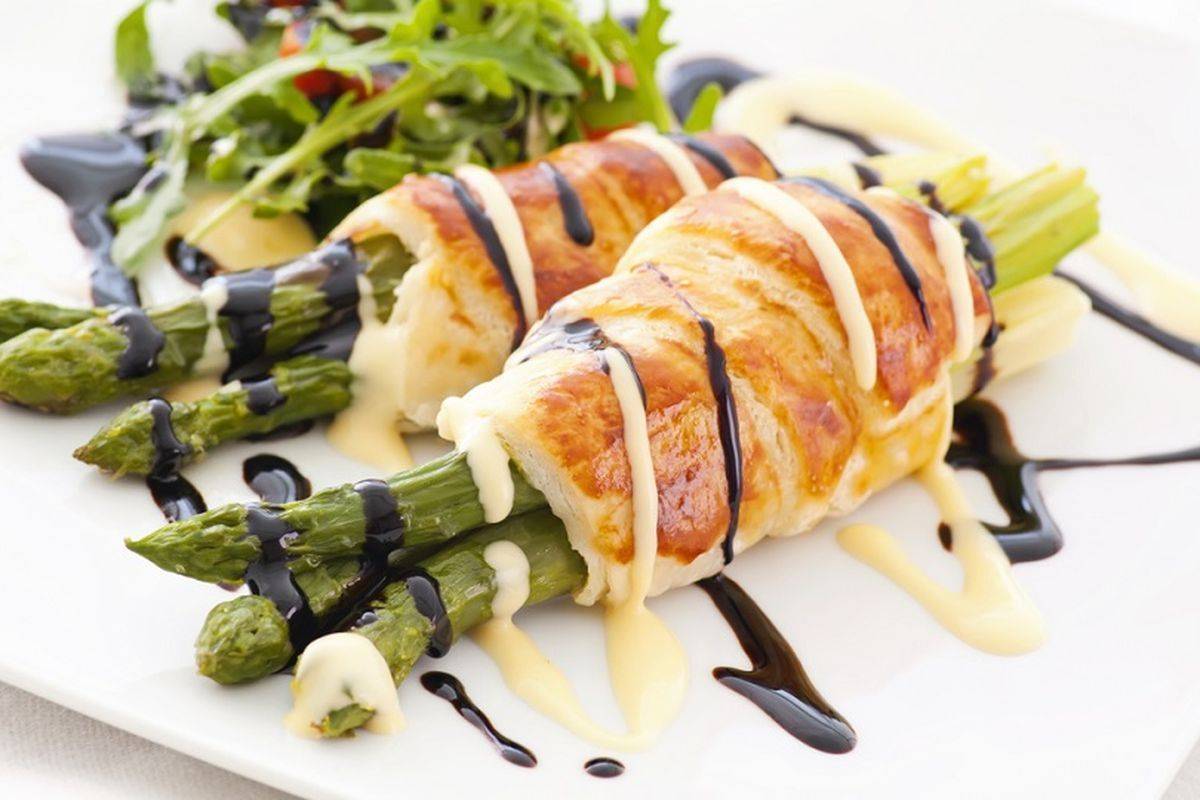 Here is a creative and very simple idea, puff pastry rolls with asparagus . To make them, cook the asparagus and then put them together with ricotta worked with salt, pepper and oil on top of the squares of pasta, which you will then have to roll up to create the shape of a roll.
Bake in the oven and enjoy them, if you like, even hot!
Warm finger foods
As we have anticipated, these are recipes that you can prepare in advance and also enjoy cold, but if you want maximum yield you will have to serve them still hot.
To overcome problems of time or logistics, our advice is to conclude the preparations in advance and already have everything needed for cooking, which is generally quick, at hand. In this way you will be able to serve the saucers hot and without difficulty in organizing !
Eggplant meatballs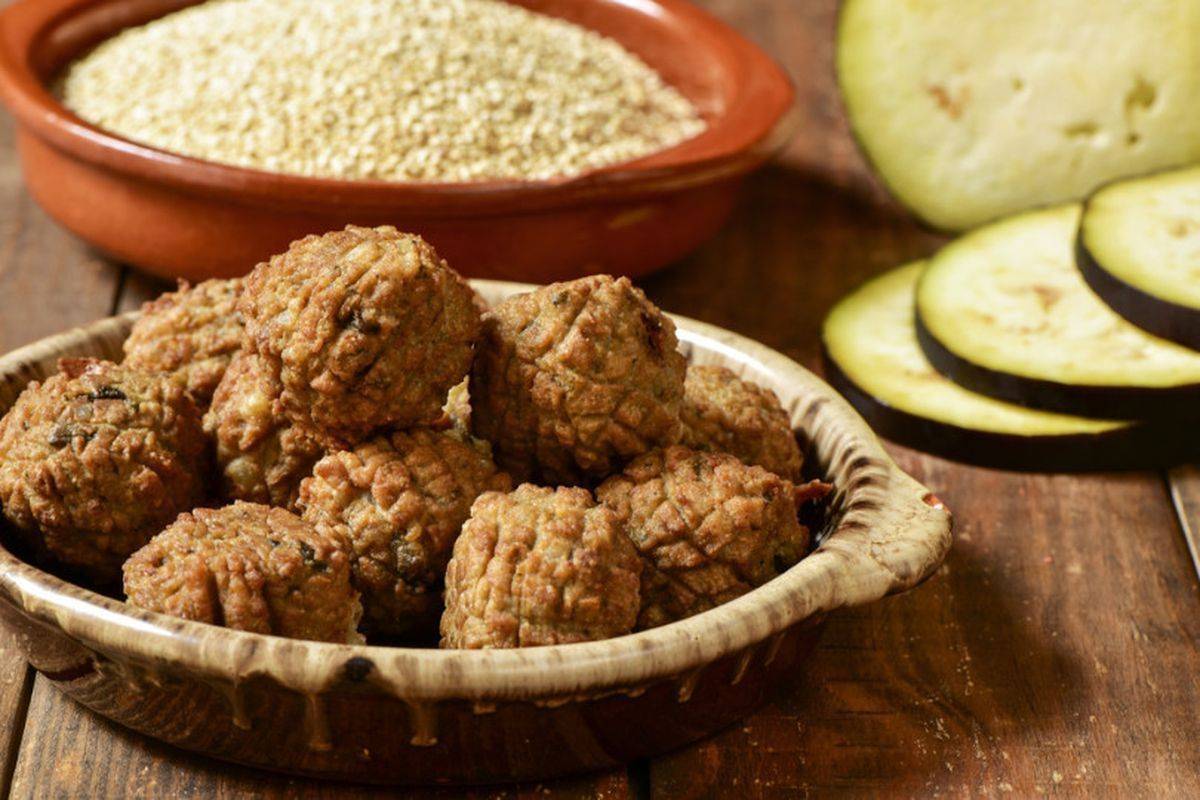 Also perfect for vegetarians, meatballs with aubergines are one of those dishes that whet your appetite . The preparation is simple and like all meatballs you can range from one ingredient to another, using cheese, eggs, breadcrumbs and aromatic herbs to taste (mint is really perfect!)
You can cook them in the oven, if you want a lighter yield, or fry them in hot oil for a more intense flavor.
Fried paccheri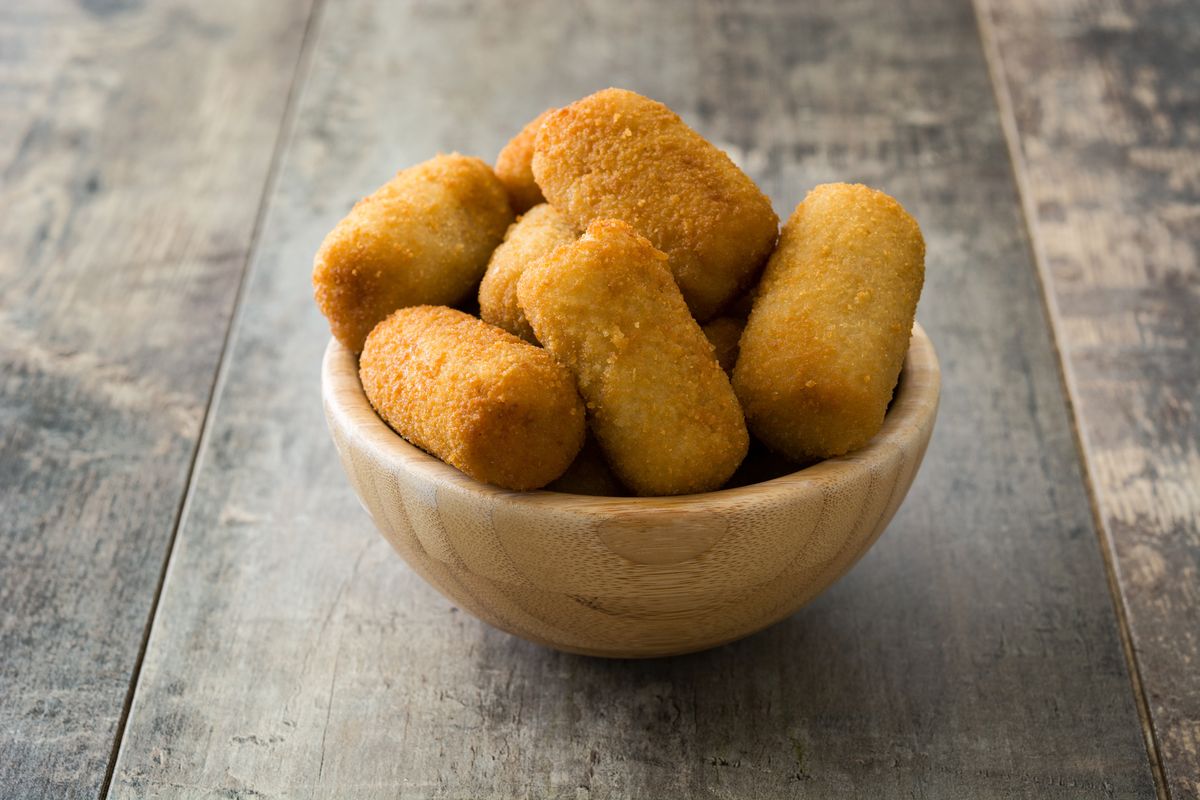 Do you love paccheri and have never tried them like this? Then we need to fix it right away! This pasta is filled with cheese and julienne-cut vegetables, and in less than no time it turns into an appetizer to be enjoyed in one bite!
Fried paccheri can also be stuffed with other fillings. Make sure that the breading is thick and fry them until they are perfectly golden .
Onion rings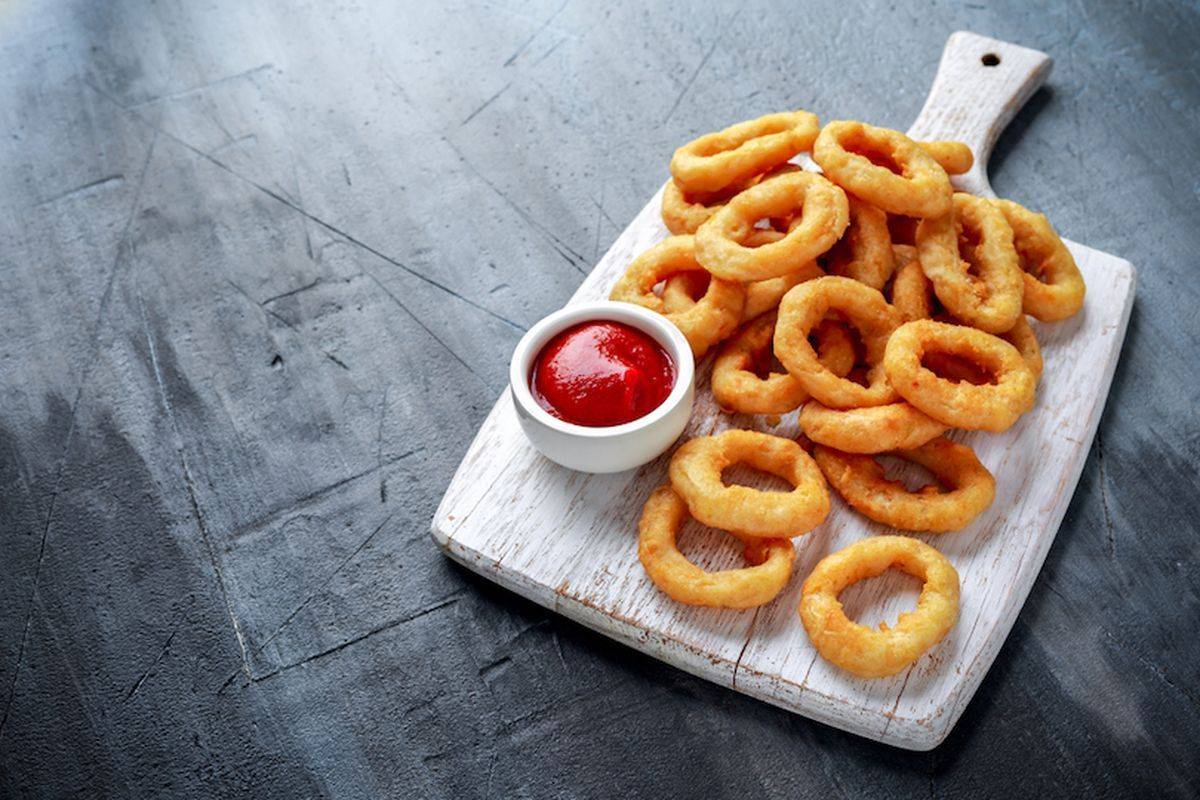 Onion rings are a dish that we often find in fast food restaurants and which are combined with hamburgers and other traditional American dishes. But have you ever thought of offering them to your guests as an appetizer, perhaps combined with a homemade sauce?
Preparing them is very simple, you just have to create the batter, cut the onions into thick rings and after dipping them, fry them! Ah, and don't forget the salt at the end.
For your onion rings you can also decide whether to use red or white onions, with the former you will have an even more intense taste!
Rice croquettes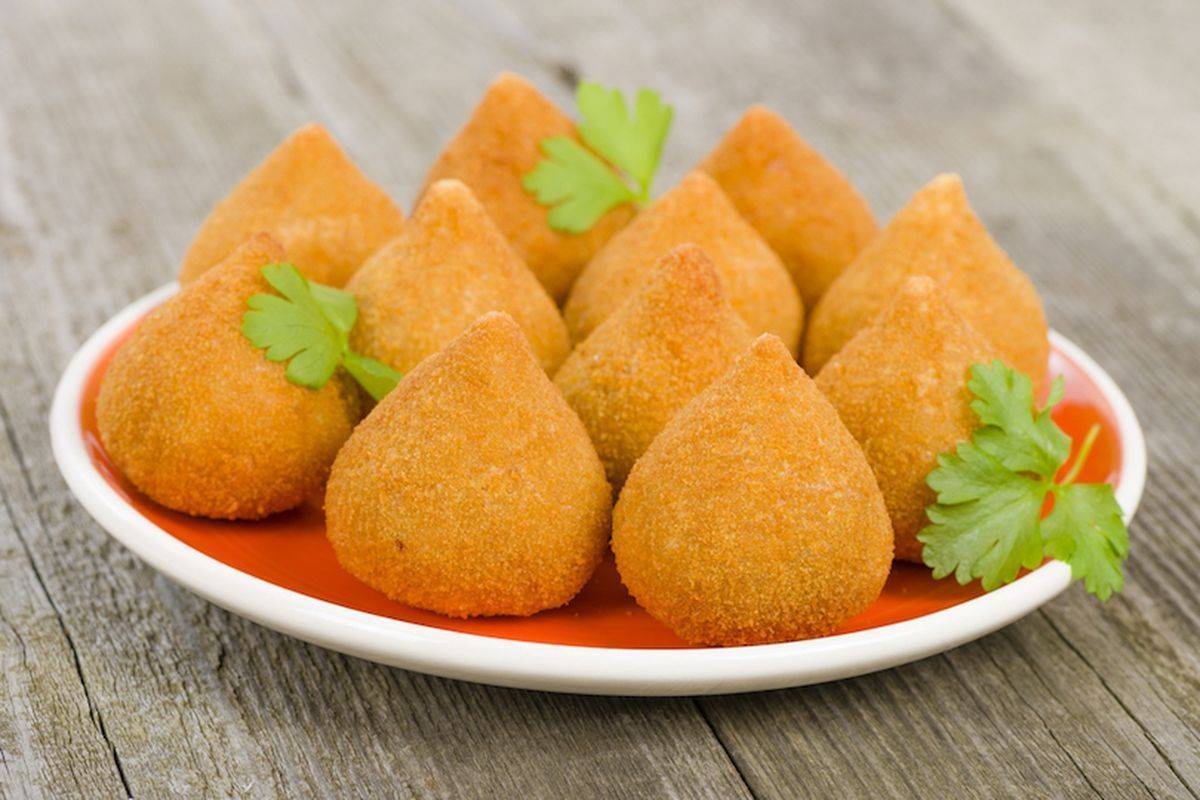 Directly from the tradition of southern Italy, these croquettes are to be enjoyed in a single bite and will delight your guests. In essence, they are small arancini , which are breaded in flour, egg and breadcrumbs and then fried in hot oil.
For the filling, there are no limits! You can use leftover risotto or cook it on the spot, and then add cheese, tomato, vegetables, cold cuts or any other delicious ingredient!
Try these rice balls too!
Finger food for the holidays
The Christmas holidays, as we know, are a time of great feasts, lunches, dinners and meetings with friends and relatives: what better occasion to create delicious appetizers to eat in one bite? Here are some ideas for Christmas finger food… all to try!
Scallops au gratin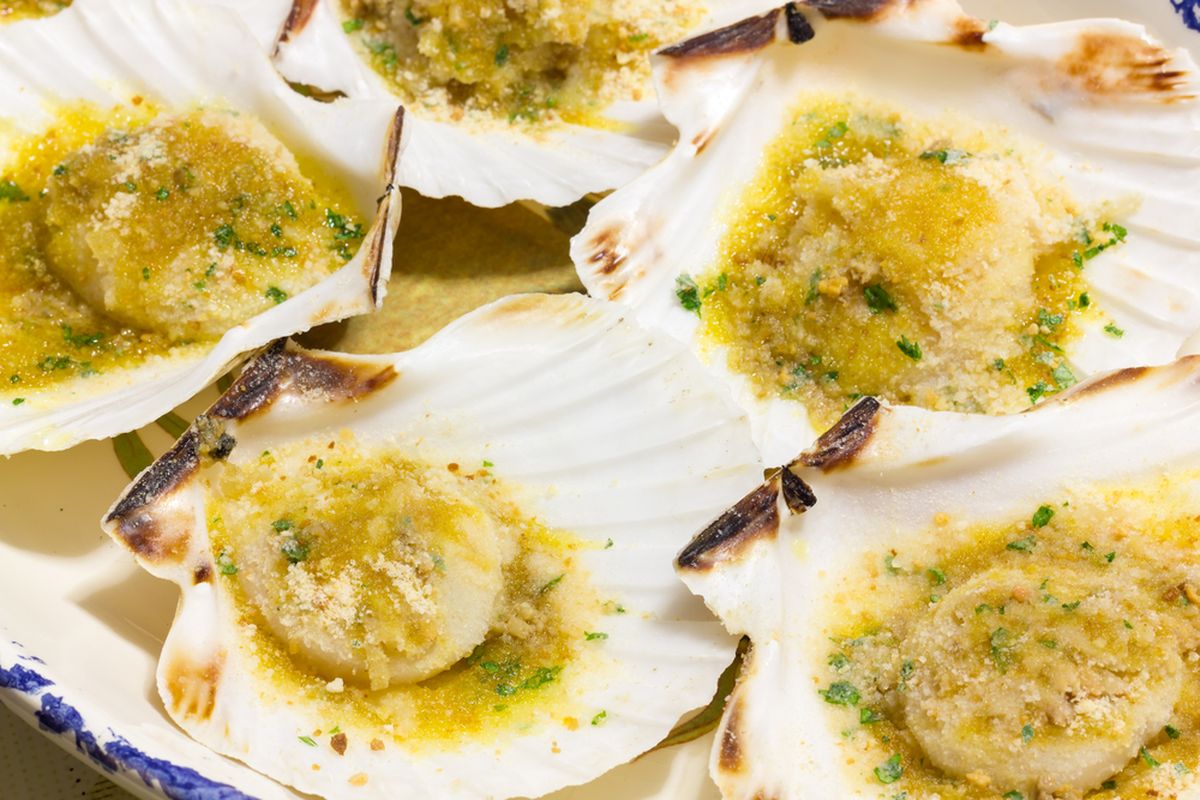 Scallops are a Christmas classic, and they can be prepared in many fantastic versions: those au gratin are undoubtedly among the most delicious , and are also very easy to prepare.
Make the gratin with breadcrumbs, parsley, lemon peel, garlic, salt and pepper, and then cover the shells and then put them in the oven : you will get splendid scallops au gratin , excellent to eat in one bite! Try it!
Cotechino in three variations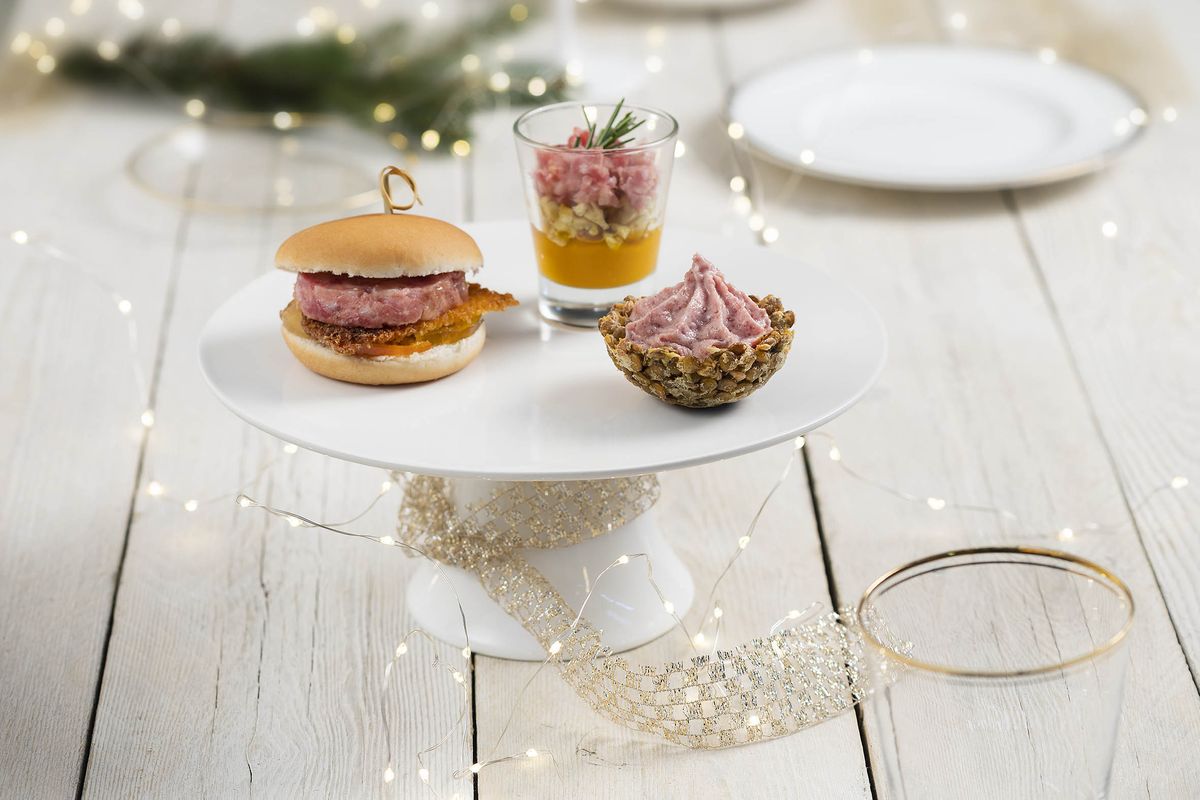 Cotechino is certainly one of the protagonists of the Festivities, but it is often customary to serve it as a second course , cutting it into slices and perhaps serving it on a bed of lentils. Good, sure… but how boring !
With these three reinterpretations you will surely be able to offer this tasty food in a way that you have never seen before: your guests will be completely enthusiastic and you will make a great impression !
1. Mini cotechino burger with fried polenta
Here it is very simple: after having cooked it, obtain a slice of cotechino, place it between two slices of bread (choose small sandwiches) and combine it with a nice piece of fried polenta . Also use mustard to make everything more tied in the mouth.
2. Cups with lentils and cotechino mousse
Here we go to the difficult ! Create a mixture with lentils, cheese, egg and breadcrumbs and then place it on the edge of some foil cups, then bake in the oven for about 10-15 minutes at 160°C.
In this way you will have fantastic little bowls … but with lentils! Now stuff them with a cotechino mousse that you can prepare by blending it with a spoonful of cream, and that 's it !
3. Cream of pumpkin, cotechino and chestnuts
Colors, textures, flavors! These shot glasses are delicious (and you can replace pumpkin and chestnuts with any other ingredient). Arrange a vegetable cream on the bottom, prepared by blending the pumpkin with aromatic herbs, oil, a drop of milk and grated cheese.
Then you have the finely chopped chestnuts (already cooked) and finally the cotechino cut into cubes: how wonderful!
Savory salmon mini cheesecakes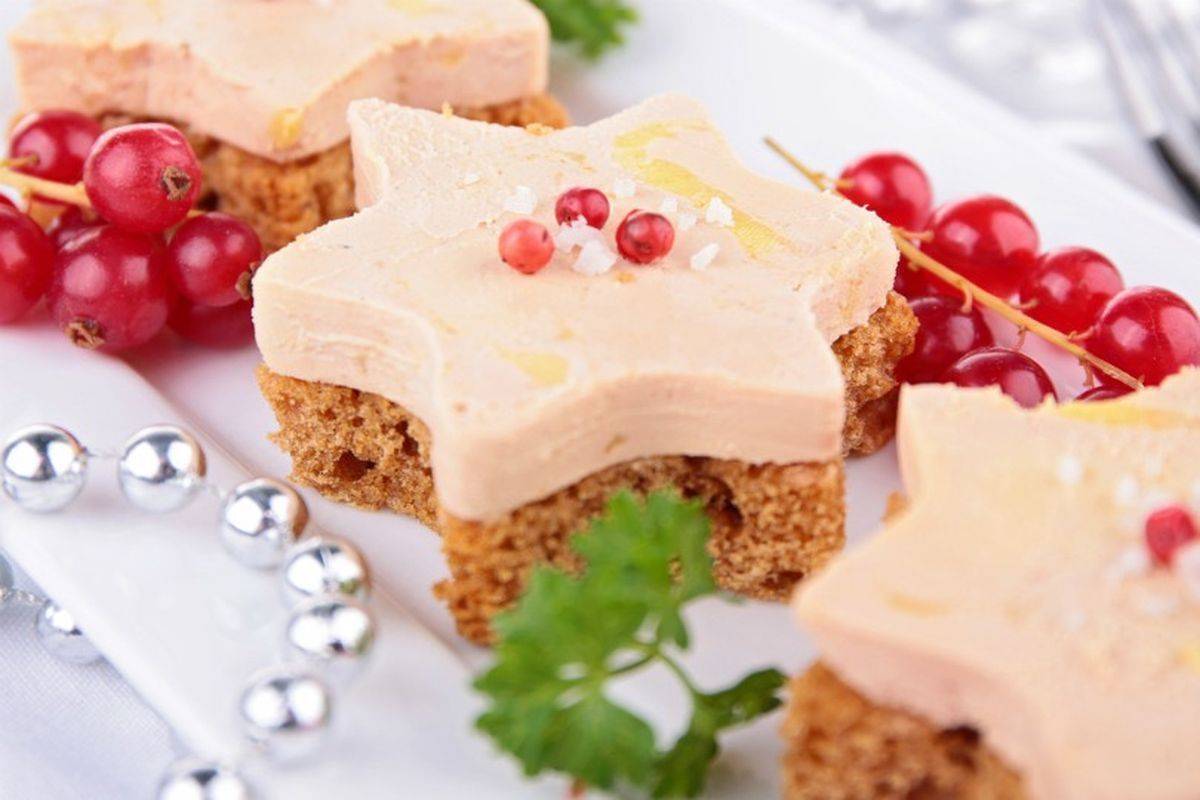 Have you ever thought about creating a mini cheesecake that you can enjoy in one bite? Well, if you haven't , we've got you covered. For a fish appetizer that is different from the usual, here is the salmon cheesecake , made with a very easy to make base and a delicious filling.
Amaze everyone with this fabulous saucer by giving a Christmas shape to this cute finger food!
Salmon canapes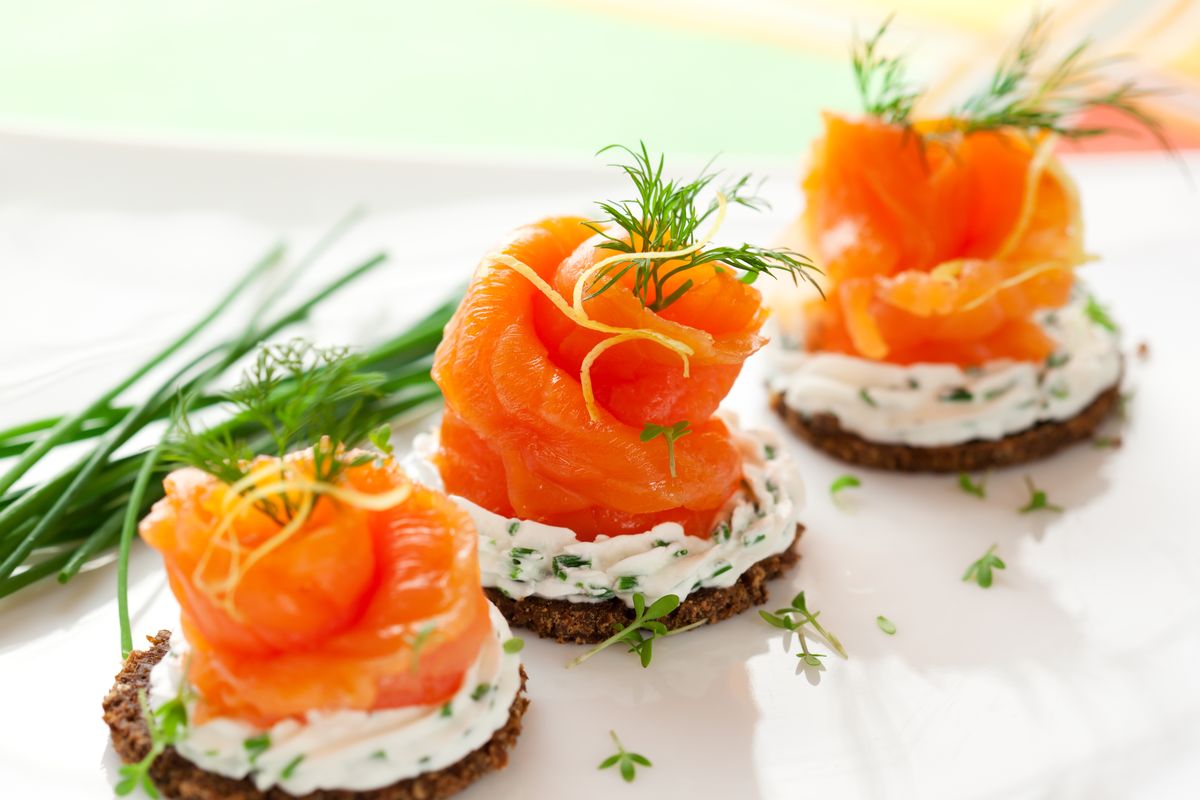 A classic of fish-based appetizers are salmon canapés . Here too the preparation is very simple, just choose the base and the seasonings for the smoked salmon : cheese, chives, lemon, salt and pepper are perfect allies!
In short, salmon cannot be missing at Christmas, but if you have organized a dinner or lunch and you need a quick appetizer to include in your menu, with this you will have hit the nail on the head!
Riproduzione riservata © - WT