Fish appetizers: 15 quick and mouth-watering recipes!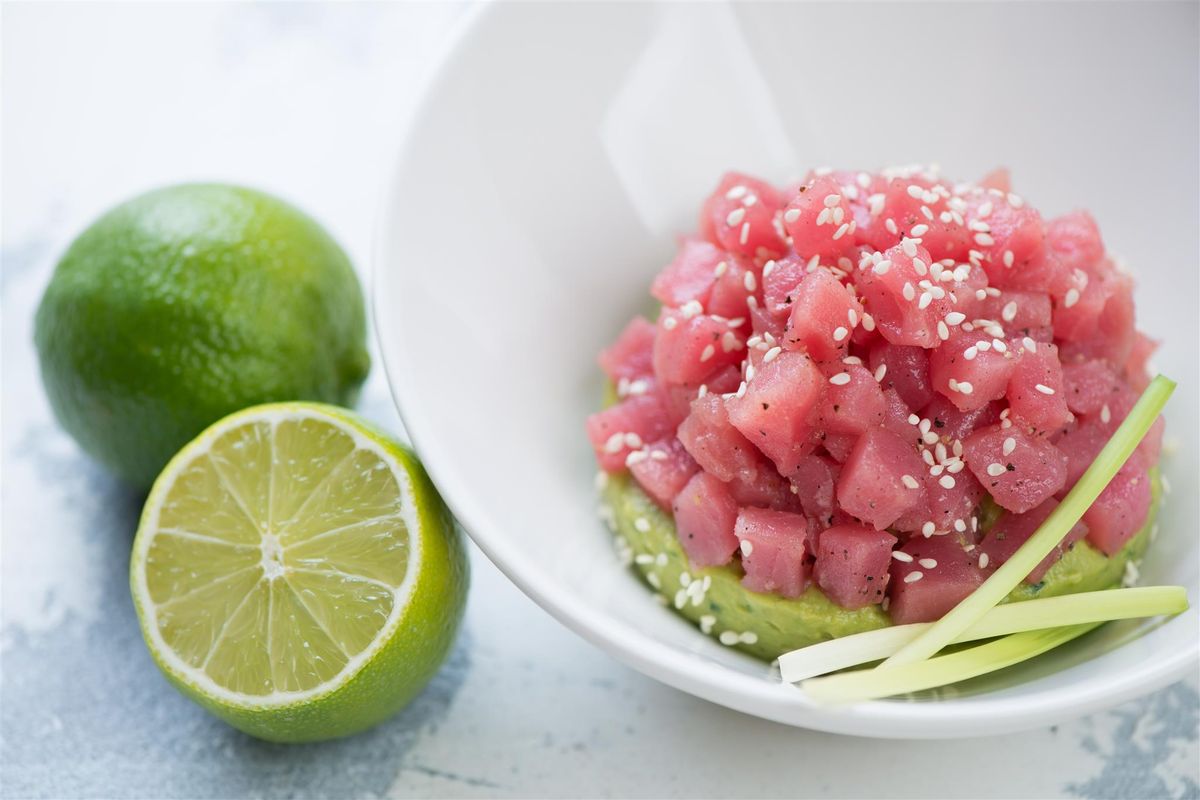 Looking for simple and quick fish appetizers? Here are the best recipes to bring mouth-watering seafood appetizers to the table: truly delicious!
Today we talk about appetizers, and more precisely we will see how to prepare delicious fish appetizers, but at the same time very simple to prepare. Fish is certainly one of the most refined foods, always synonymous with class and which allows us to prepare dishes capable of surprising everyone : first courses, second courses, but also above all appetizers, one of the most important courses since it is the first which is served during a lunch or dinner.
In this case, choosing to use fish is a very smart move: we can prepare quick dishes , using few ingredients but still obtaining a high-level result. In short, simple appetizers, yes, but never banal!
Today we will see many of them, and we will use salmon, tuna, prawns, but also scallops, mussels and other sea elements. Are you ready to find out which are the best cold or hot fish appetizers to bring to the table for any occasion? Then follow us !
Cold and delicious fish appetizers: which ones to cook
A cold appetizer is not always synonymous with a quick recipe: often, on the contrary, a longer preparation is needed for an excellent result, especially when we are dealing with marinating , for example. In most cases, especially in the recipes for cold seafood appetizers that we are going to list, you can bring quick, delicious dishes to the table and why not, even cheap fish appetizers. From bruschetta to tartare, from carpaccio to the classic prawn cocktail, here's which ones to prepare.
Tuna tartare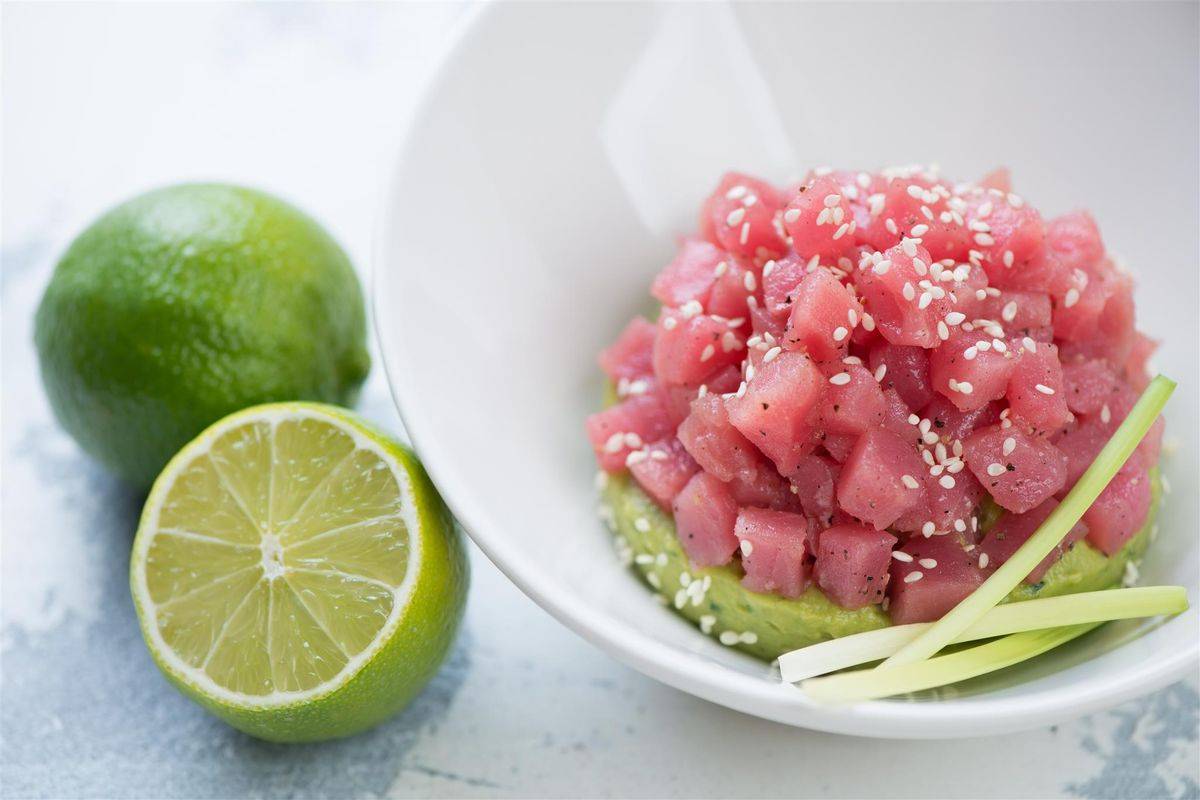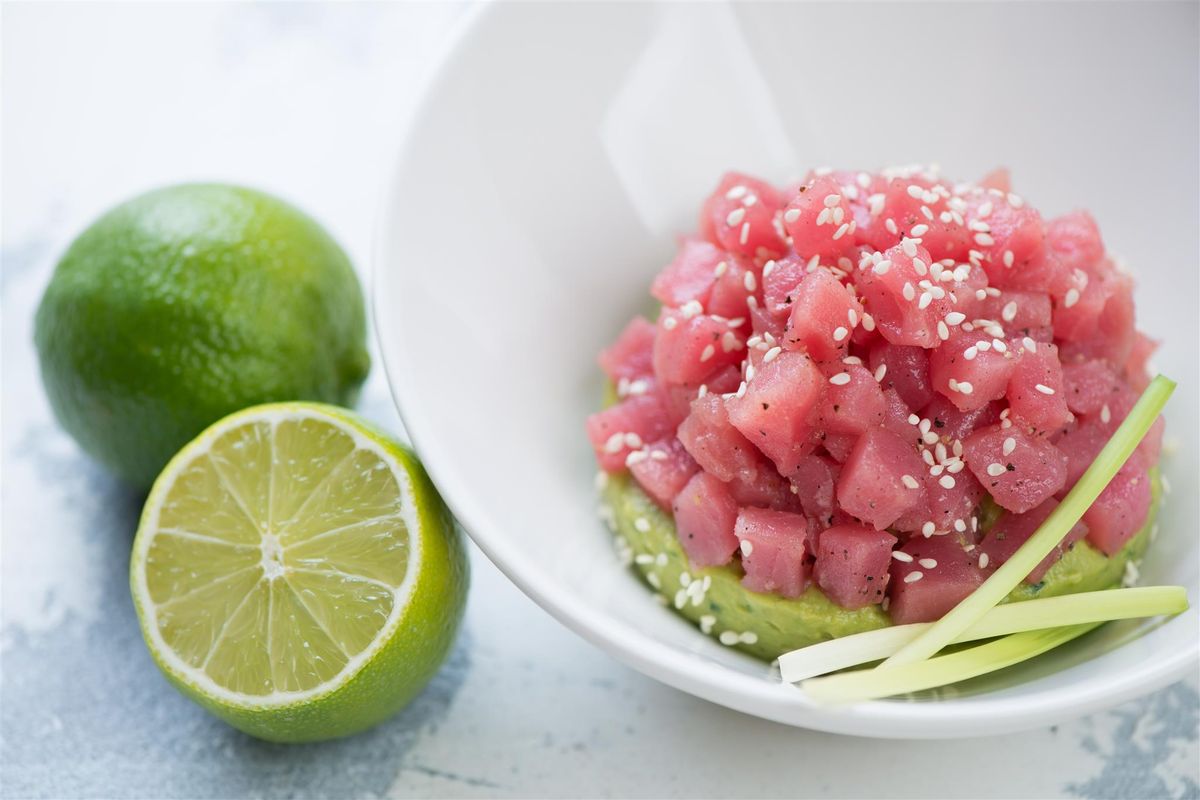 Here it is, the queen of cold fish appetizers, the tuna tartare! In reality this is a dish that if served in generous doses can become a second course, but in the summer you can prepare it for an important dinner and then make small single portions with the help of a pastry rings .
The key here is one: to buy quality fish, blast chilled and that we are sure we can eat raw. The secret, however, is the marinade : choose the ingredients you like best! Here are our ideas for preparing delicious tuna tartare !
The ingredients of the tuna, orange and lime tartare (for 4 people)
450 g of fresh tuna
1 lime
1 untreated orange
50 ml of extra virgin olive oil
Salt to taste
rocket or sprouts for decoration to taste
a few slices of raw or grilled zucchini
Salmon Tartare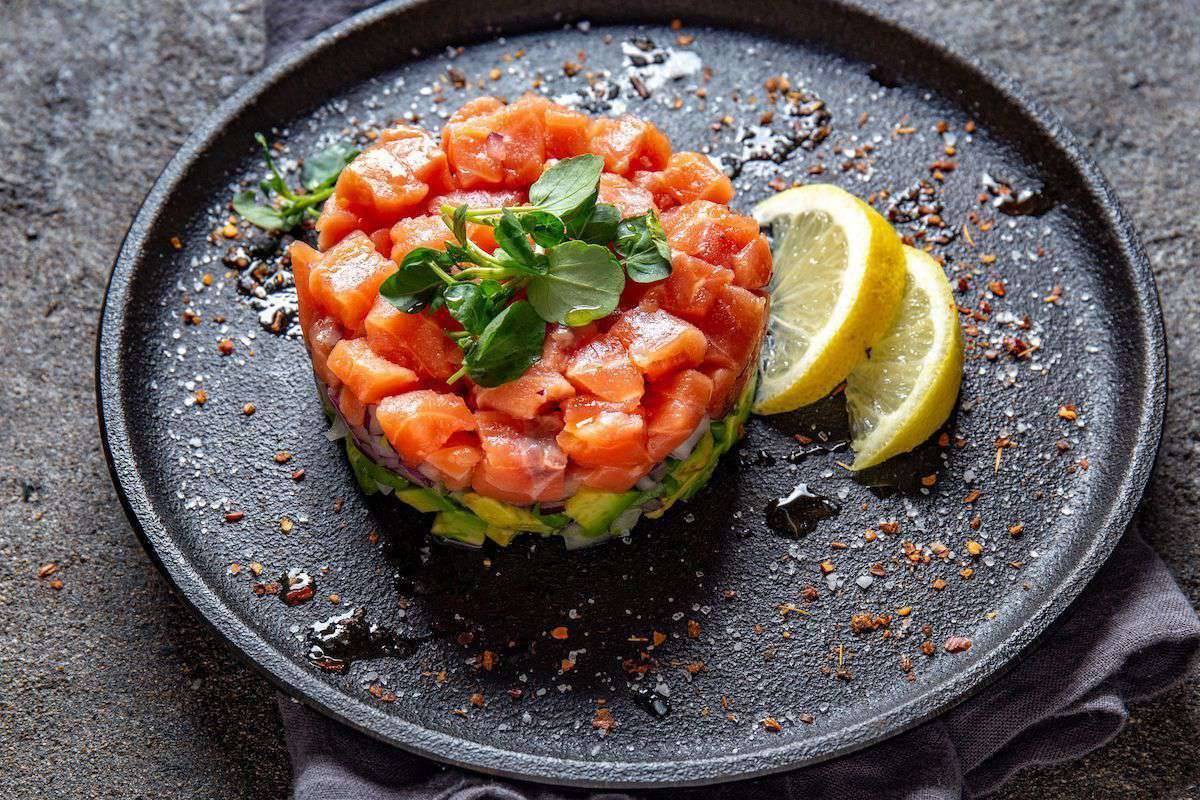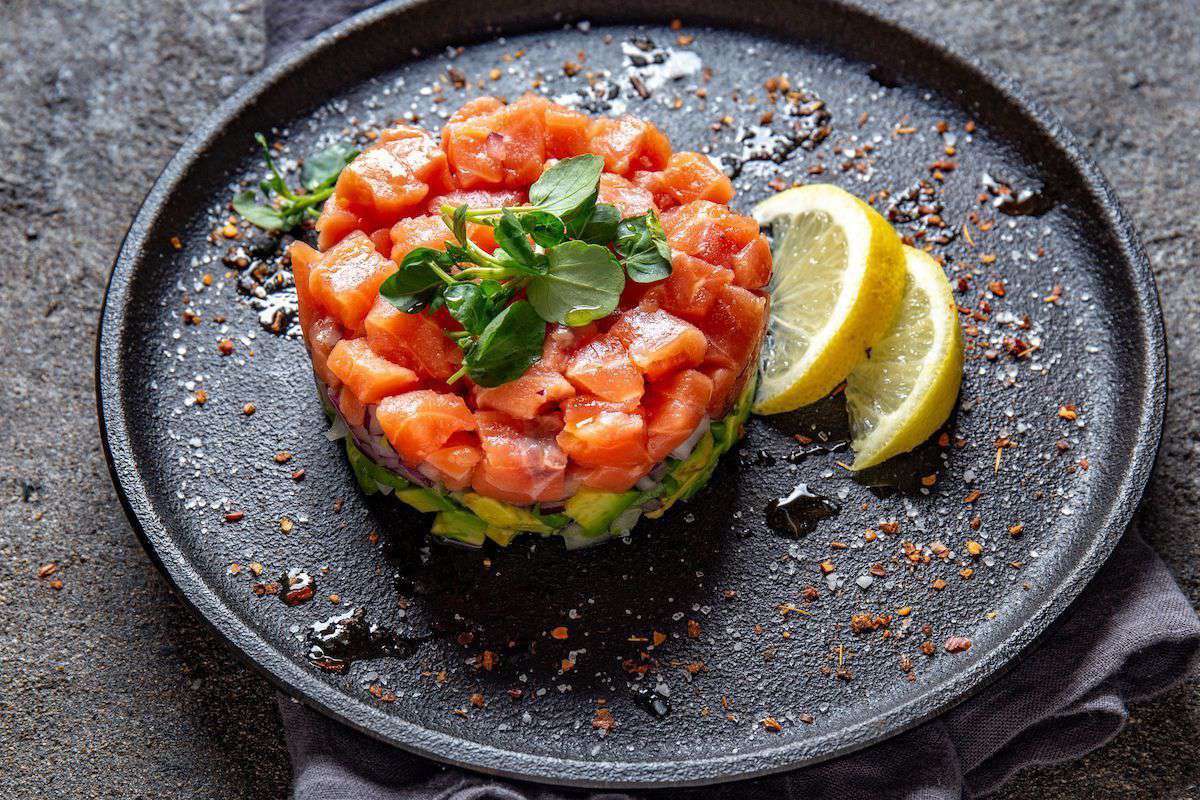 We talked about the tuna one, and you didn't want us to mention its little sister , the salmon tartar ? In this case we find a fish with a less mineral and more enveloping and fatty taste as the protagonist, which just like tuna goes hand in hand with avocado! Here too what matters is the marinade: good preparation !
The ingredients of the salmon tartare (for 4 people)
Here are the ingredients:
1 kg of salmon
1 avocado
1 lime
2 tablespoons of apple cider vinegar
a pinch of salt
white pepper to taste
sesame seeds to taste
olive oil to taste
Swordfish carpaccio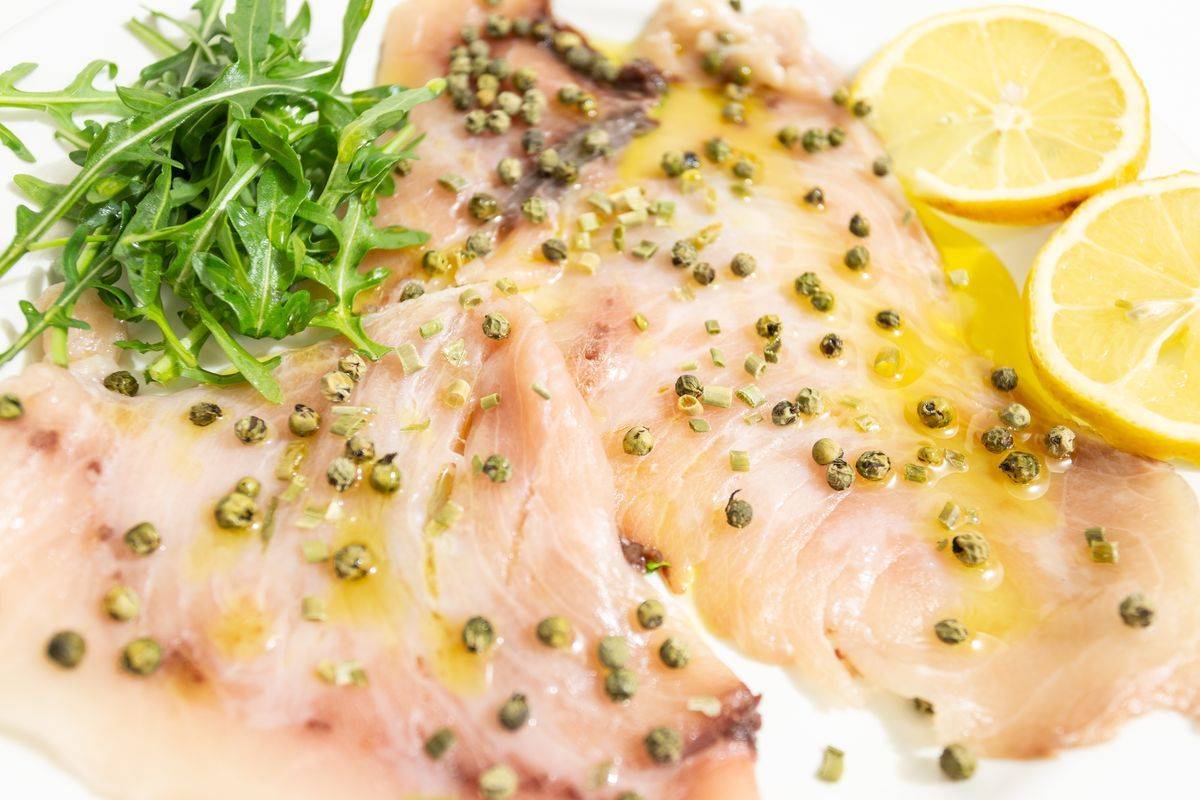 Fish carpaccio is a great way to start a dinner or lunch: fresh, delicate, tasty, but above all really quick to prepare. Here you need quality fish, some delicious ingredients such as peppercorns, juniper berries, quality oil and lemon, and finally you just need to serve.
We tried it with swordfish and green pepper : here's the recipe for carpaccio !
Swordfish carpaccio ingredients (for 4 people)
Here are the ingredients:
400 g of slaughtered swordfish
1 lemon
2 tablespoons of oil
1 tablespoon of pickled green pepper
rocket to taste
Marinated anchovies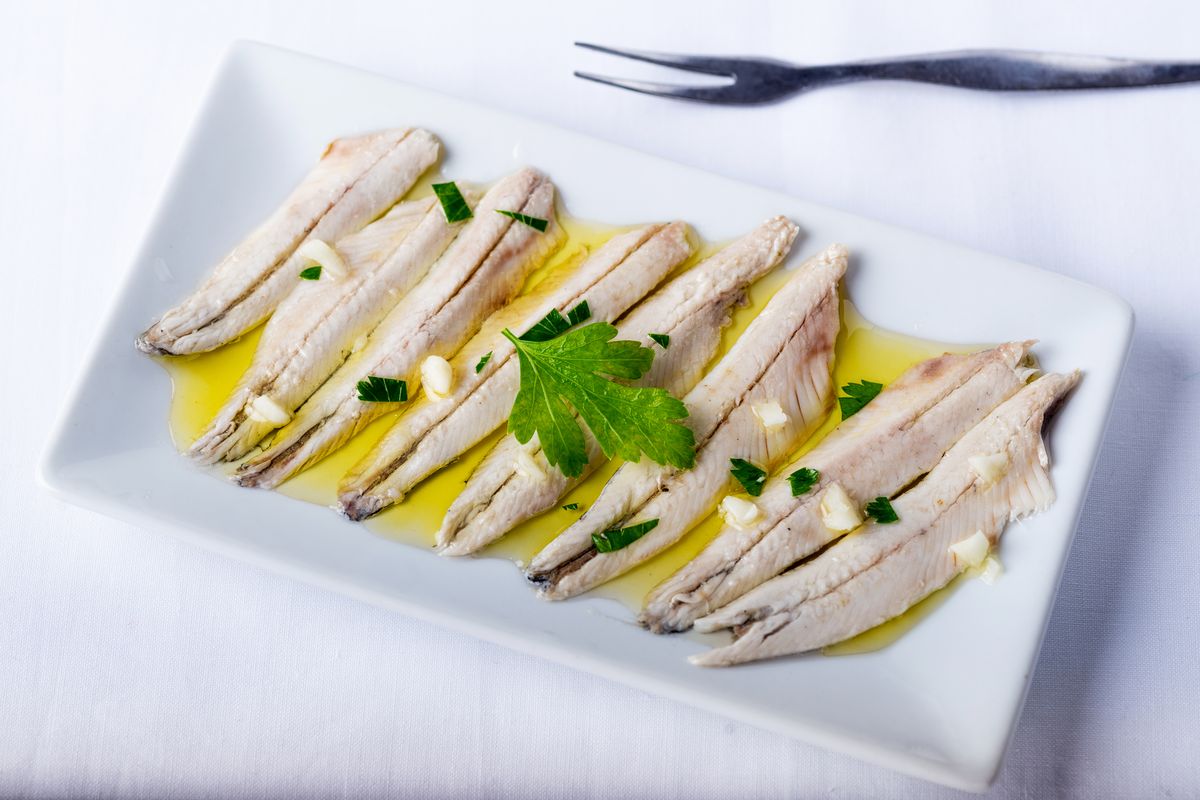 A tasty appetizer, which you can prepare a little in advance. Marinated anchovies are a guarantee when it comes to cold fish dishes. The secret? The marinade, as well as the choice of fish. It will be important to buy anchovies that have already been blast chilled.
A tip: use a glass or ceramic baking dish, abandoning the idea of ​​plastic or metal because in contact with acidic substances these two types of materials could release substances harmful to your health.
Ingredients for marinated anchovies (for 4 people)
500 g of anchovies
250 ml of vinegar
2 cloves of garlic
sprigs of parsley
1 lemon
Salt to taste
extra virgin olive oil to taste
Octopus And Potatoes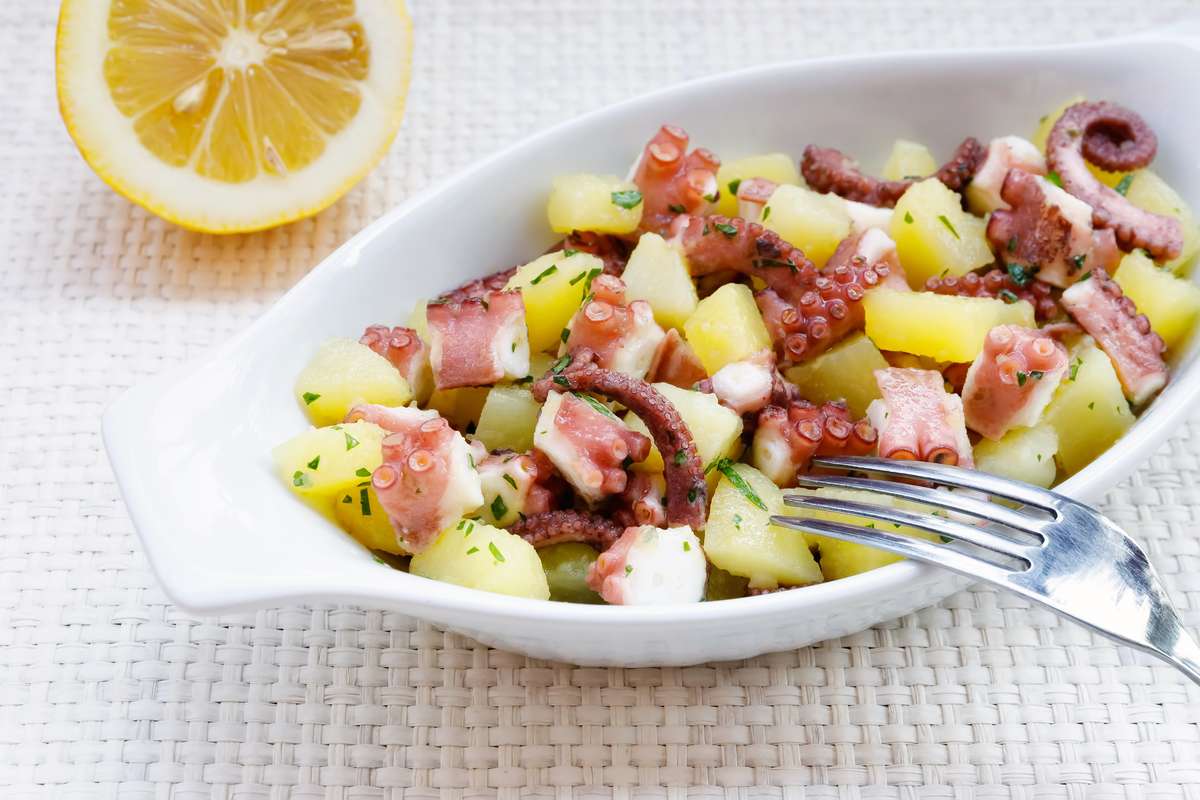 Among the tastiest appetizers there is definitely octopus with potatoes . There are two types of preparation that you can make by following our recipe step by step. The first involves making the classic octopus and potato salad, to be prepared after cooking the octopus and letting it cool. The second one, less common but equally tasty, involves stewed cooking.
Shrimp cocktail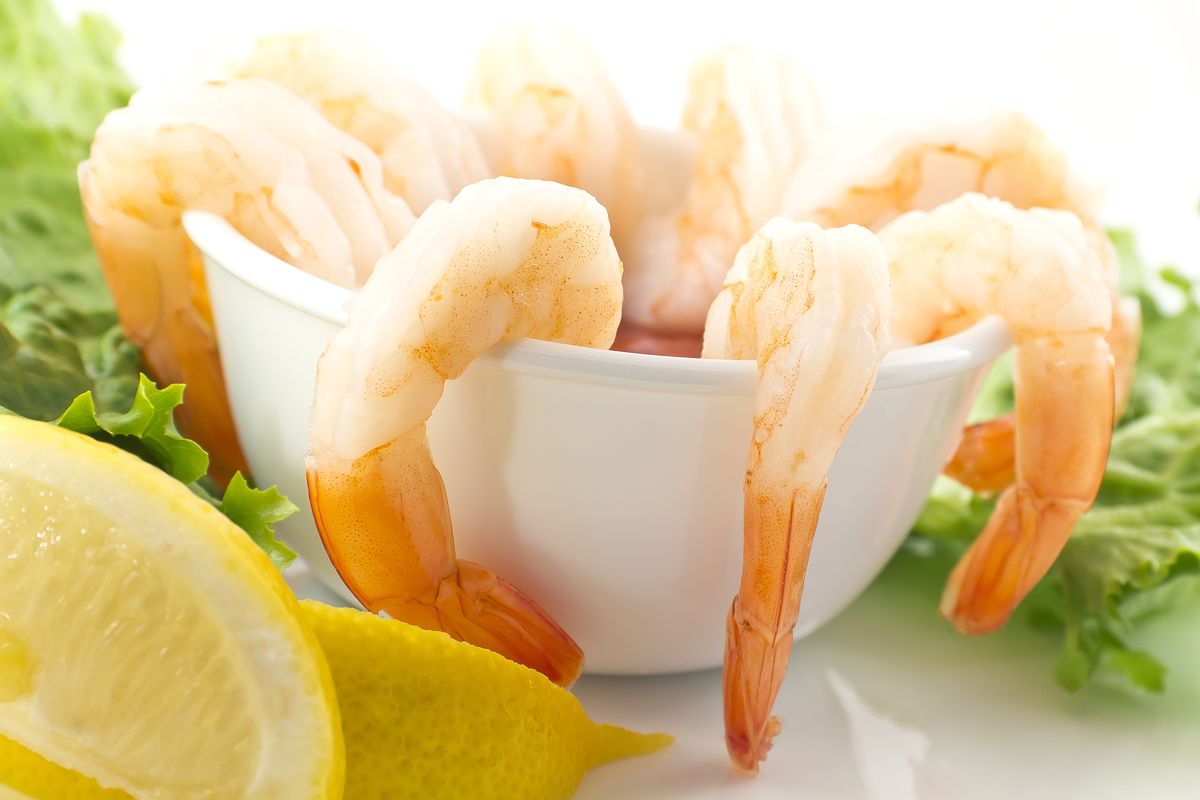 There is no more famous fish-based appetizer than this: we are talking about the prawn cocktail in pink sauce , an appetizer with an 80s flavor, but which at the same time retains an immortal aura !
Basically, very little energy is needed to prepare this dish: you will have to cook the prawns (shrimps, king prawns, fresh or frozen are fine) and make the sauce. Finally, all you have to do is invent a presentation!
Try this delicious dish that is made with:
500 g of frozen prawns
70 g of mayonnaise
1 tablespoon of ketchup
1/2 tablespoon Worcestershire sauce
Salt to taste
green salad to taste
Bruschetta with tuna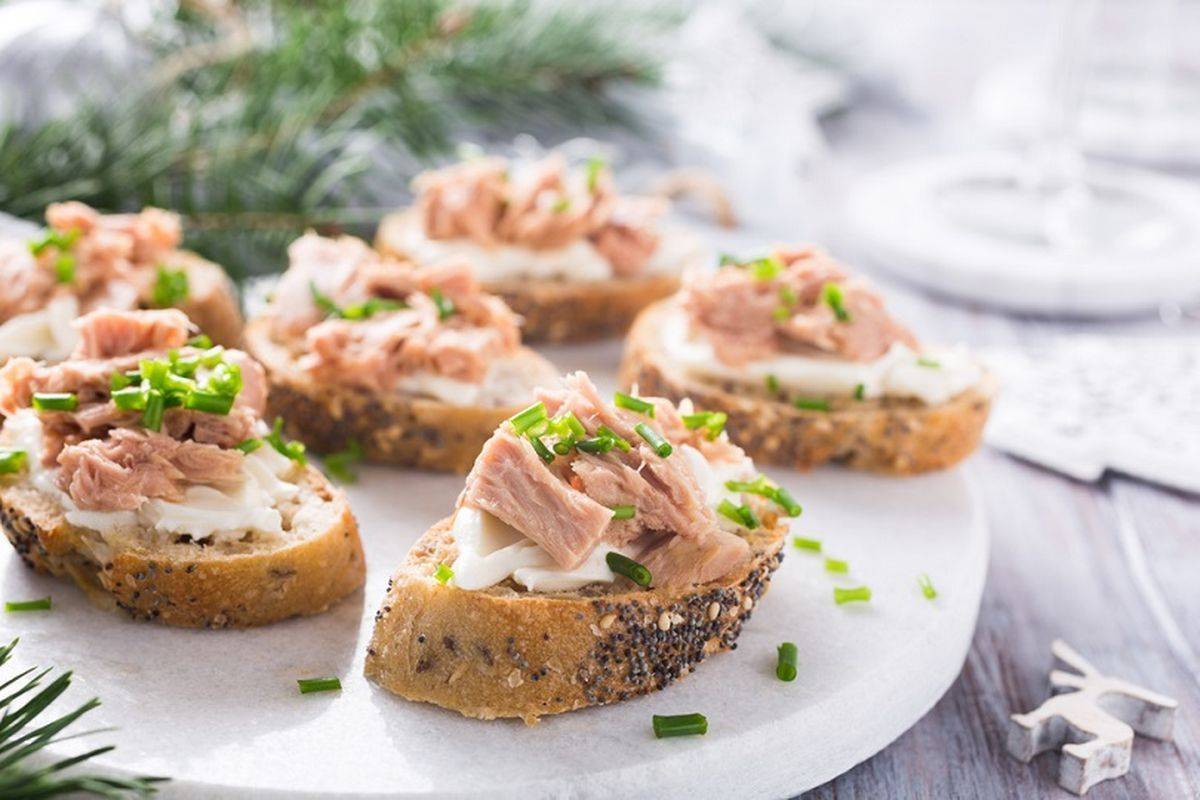 Let's really start with the basics. Yes, because we don't necessarily need to spend a lot at the fish market to prepare a delicious appetizer . To make bruschetta with tuna , all you need is a few cans of tuna, some bread, a delicate cheese and some condiments and aromatic herbs . These croutons are delicious, they're ready in 5 minutes and they'll be snapped up, you'll see!
The ingredients of bruschetta with tuna (for 4 people)
Here are the ingredients:
150 g of goat cheese
180 g of gorgonzola
1 baguette
canned tuna to taste
chives to taste
Salmon canapes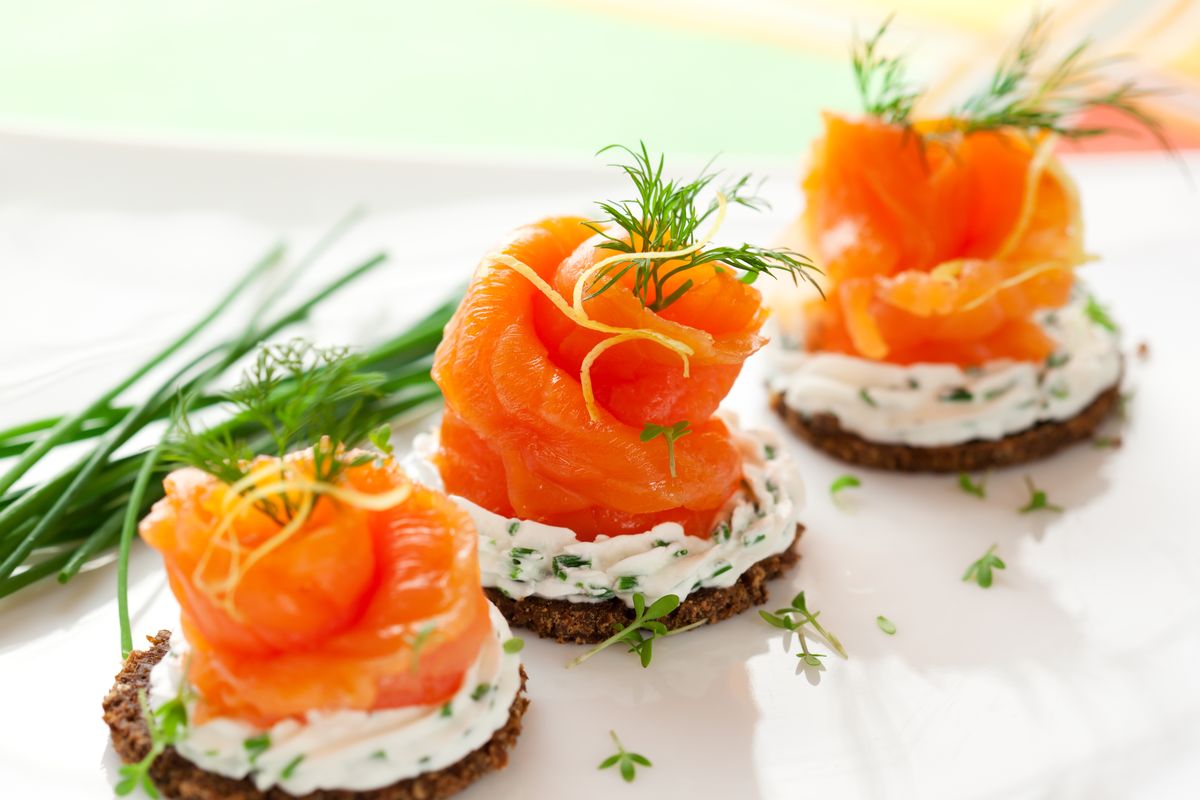 We're fresh on the salmon topic, so let's continue on the same wavelength. In this case we have to buy the classic smoked salmon and prepare some delicious salmon canapés ! There are different ways to make them, from the most classic with butter, lemon and pepper, passing through cheese or enriching them with other ingredients. If you want a chic touch , try quail eggs!
The ingredients of the salmon canapés (for 4 people)
The ingredients to prepare the salmon canapes:
130 g of smoked salmon
Philadelphia to taste
chives to taste
pepper as needed
Salt to taste
lemon zest to taste
crackers or bread to taste
extra virgin olive oil to taste
Croutons with smoked swordfish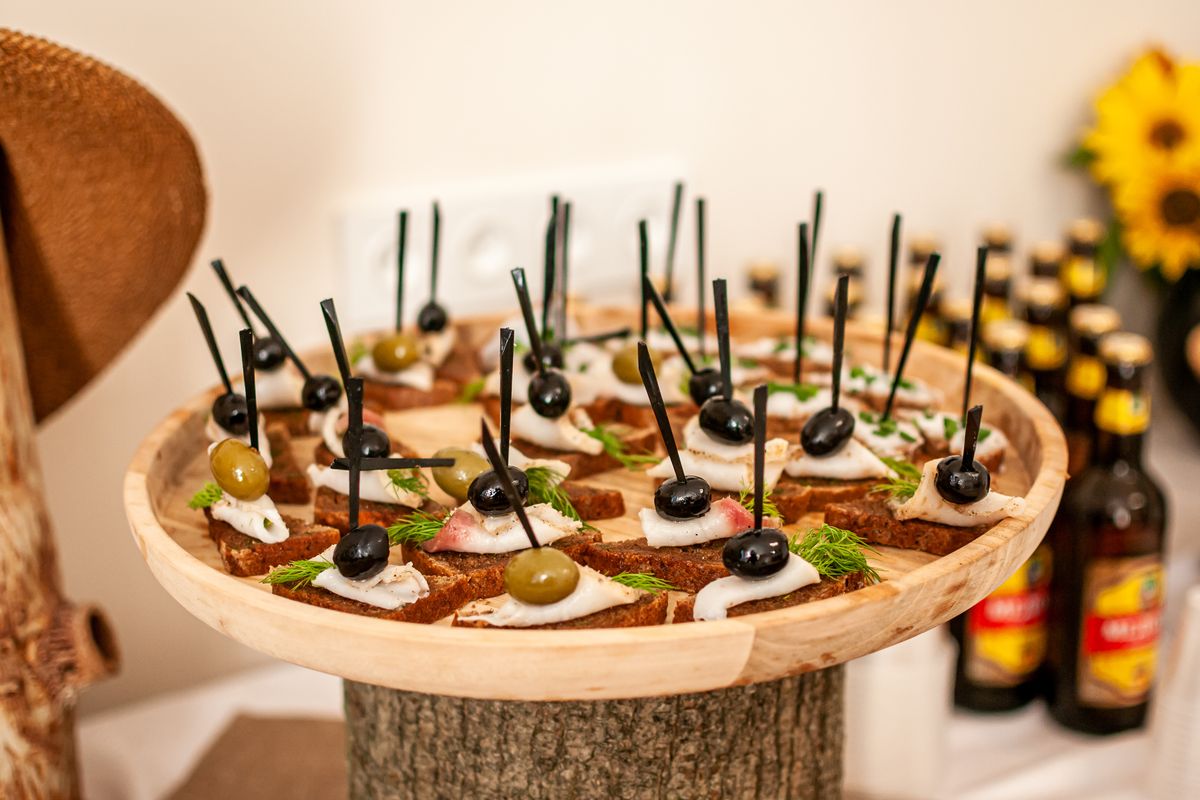 We hadn't talked about swordfish yet, but you'll see, it won't be the only time we bring it up today! Because? But because it's delicious! This fish has a very delicate texture in the mouth , but at the same time has a pungent, smoky taste that is simply delicious.
Here, to prepare tasty canapés with swordfish , we paired it with crusty bread, a little rocket and some spreadable cheese: once again, a few ingredients for a very simple dish!
The ingredients for canapés with swordfish (for 4 people)
Here are the ingredients to use for canapés with swordfish
6 slices of bread
12 slices of smoked swordfish
extra virgin olive oil to taste
rocket to taste
spreadable cheese to taste
Crostoni with mussels and cherry tomatoes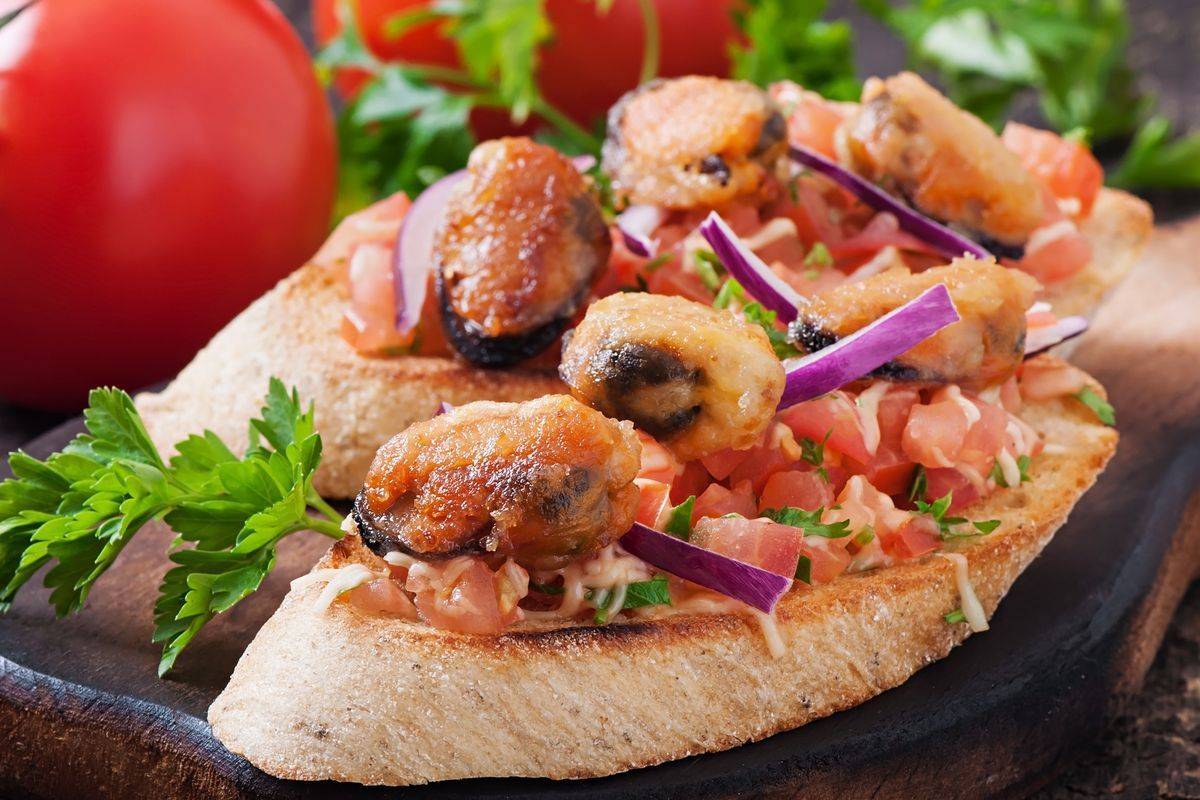 Finally the mussels! I know you've been waiting for them, because we love them too, but in this case we won't be preparing one of the usual recipes, but croutons with mussels and cherry tomatoes . We will combine the mussels with raw red onion and tomato, so as to give a touch of freshness to everything. What do you think?
Ingredients for mussels and cherry tomatoes croutons (for 4 people)
Here are what ingredients you will need:
1 baguette
400 g of mussels
150 g of cherry tomatoes
1 pinch of salt
1 bunch of parsley
1 clove of Tropea onion
olive oil to taste
1 pinch of salt, pepper to taste
Hot seafood appetizers: the best to serve
Opening a dinner with family or friends with fish appetizers will certainly give that something extra to your evening. For the preparation of these dishes you can indulge yourself, choosing one of the dishes that we have already proposed or alternatively present something hot. Scallops, octopus, mussels, salmon: we will give you some ideas for delicious seafood appetizers that will leave your guests speechless. Here are some.
Ingredients for octopus and potatoes (for 4 people)
800 g of octopus
800 g of potatoes
1 lemon
40 g of extra virgin olive oil
1 clove of garlic
2 sprigs of parsley
2 celery sticks
1 carrot
1 small onion
Salt to taste
pepper as needed
Mussels Taranto style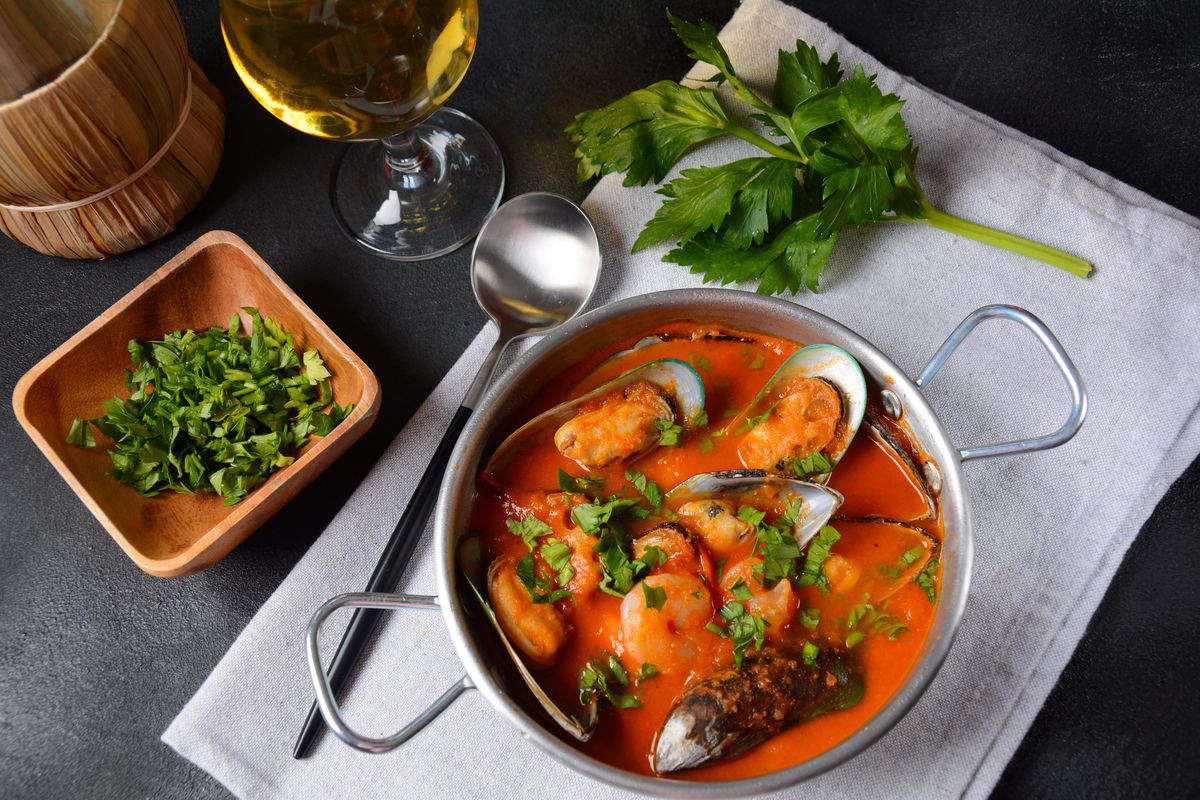 An all-Apulian goodness but now exported everywhere. They are the mussels alla tarantina : a very tasty fish appetizer which requires that the mussels, cleaned and then opened in a pan, are cooked together with the tomato, obviously without forgetting to serve them with toasted bread. All you have to do is cook and taste!
The ingredients for the mussels alla tarantina (for 4 people)
1.5 kg of mussels
1 glass of dry white wine
2 cloves of garlic
1 red pepper
4 tablespoons of extra virgin olive oil
Salt to taste
pepper as needed
1 bunch of parsley
8 slices of homemade bread
Scallops au gratin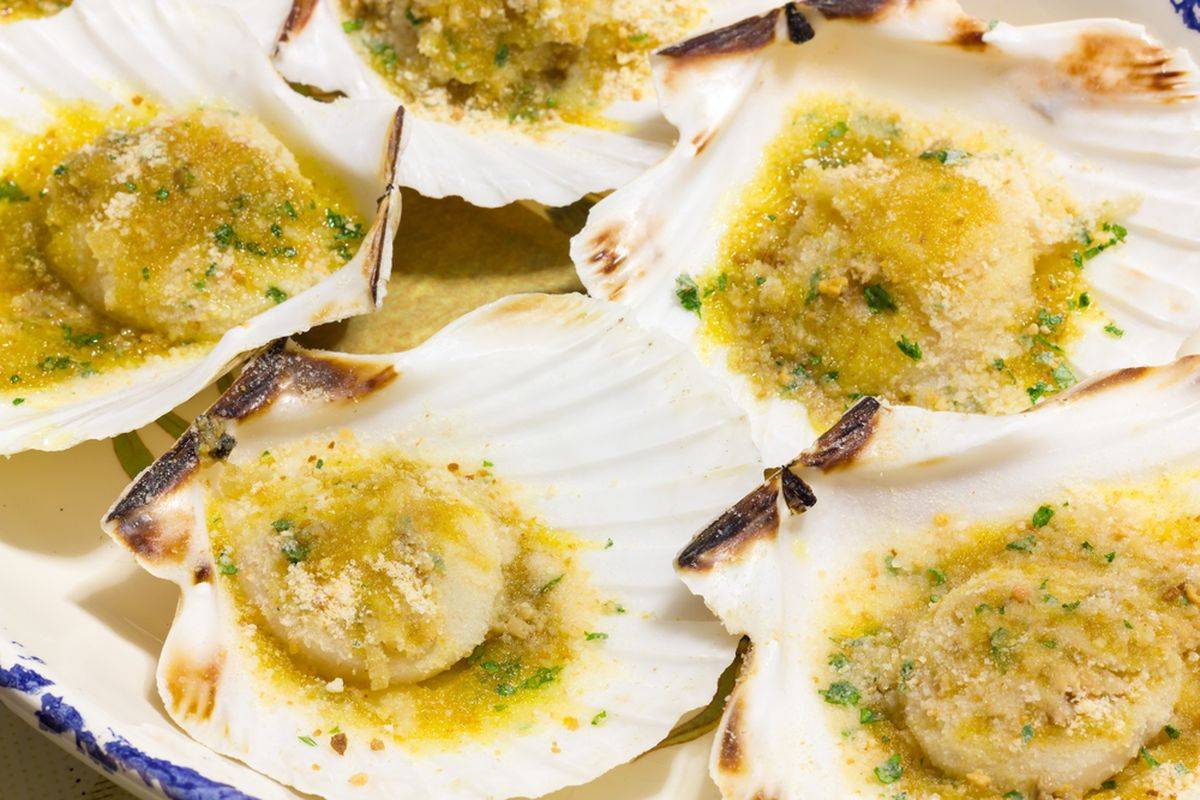 Of course, scallops are an ingredient that is very strong during the winter, but even in summer, bringing these delicious molluscs to the table will make you look great. To make them au gratin, mix the parsley, salt, pepper, a little Parmesan cheese and a pinch of chilli with the breadcrumbs. If you want, you can also mince a clove of garlic, then cover them with the breadcrumbs, a drizzle of oil and… go in the oven! Try our scallops au gratin .
The ingredients of the scallops au gratin (for 4 people)
You will need:
8 scallops
120 g of breadcrumbs
2 cloves of garlic
fresh parsley to taste
extra virgin olive oil to taste
Salt to taste
pepper as needed
1 lemon
Salmon pie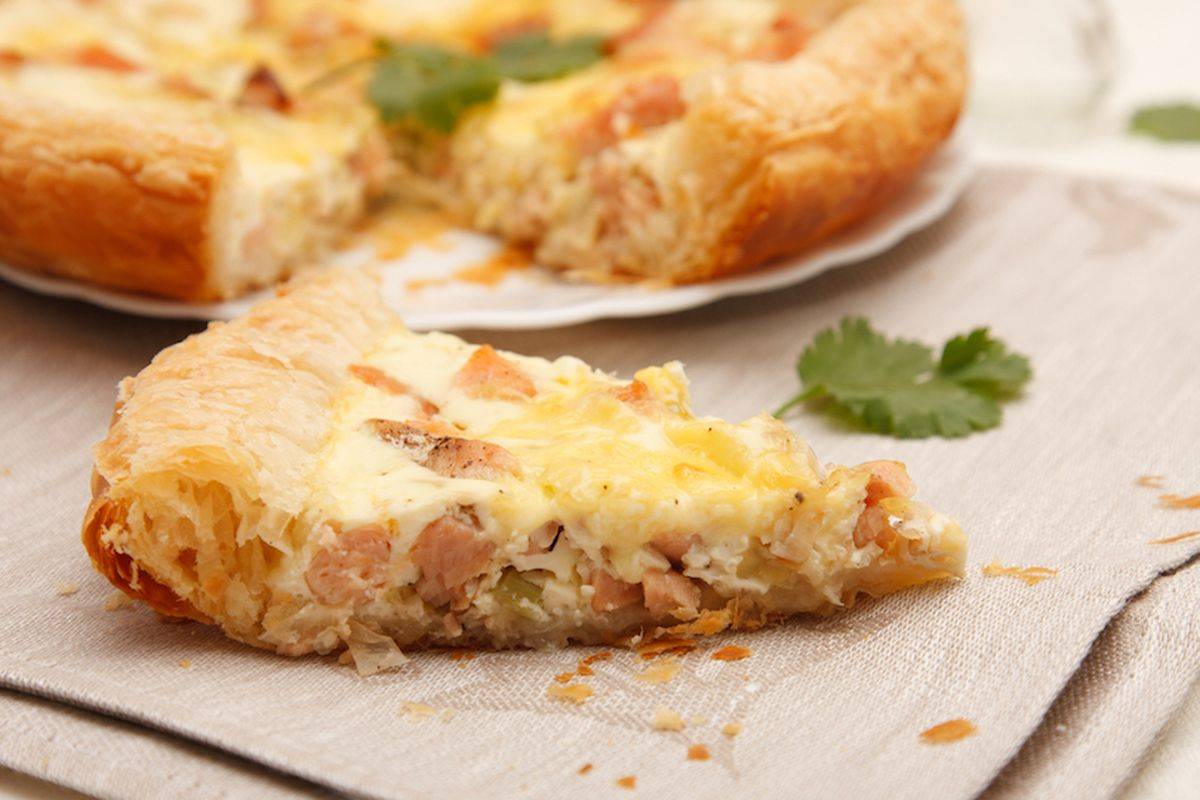 Since we introduced a hot appetizer, we thought we'd finish with a savory pie… obviously fish! Here salmon meets the filling of the classic quiche , resulting in a truly sensational dish.
The advantage, then, is that it can also be prepared well in advance, and enjoyed cold in the evening or the day after . In short, can you find a good reason not to try cooking salmon pie ?
Ingredients for the salmon pie (for 4 people)
The ingredients:
250 g of puff pastry
4 slices of smoked salmon
150 g of Gruyère
3 eggs
250 ml of fresh cream
1 tablespoon of grated cheese
Salt to taste
pepper as needed
Steamed prawn ravioli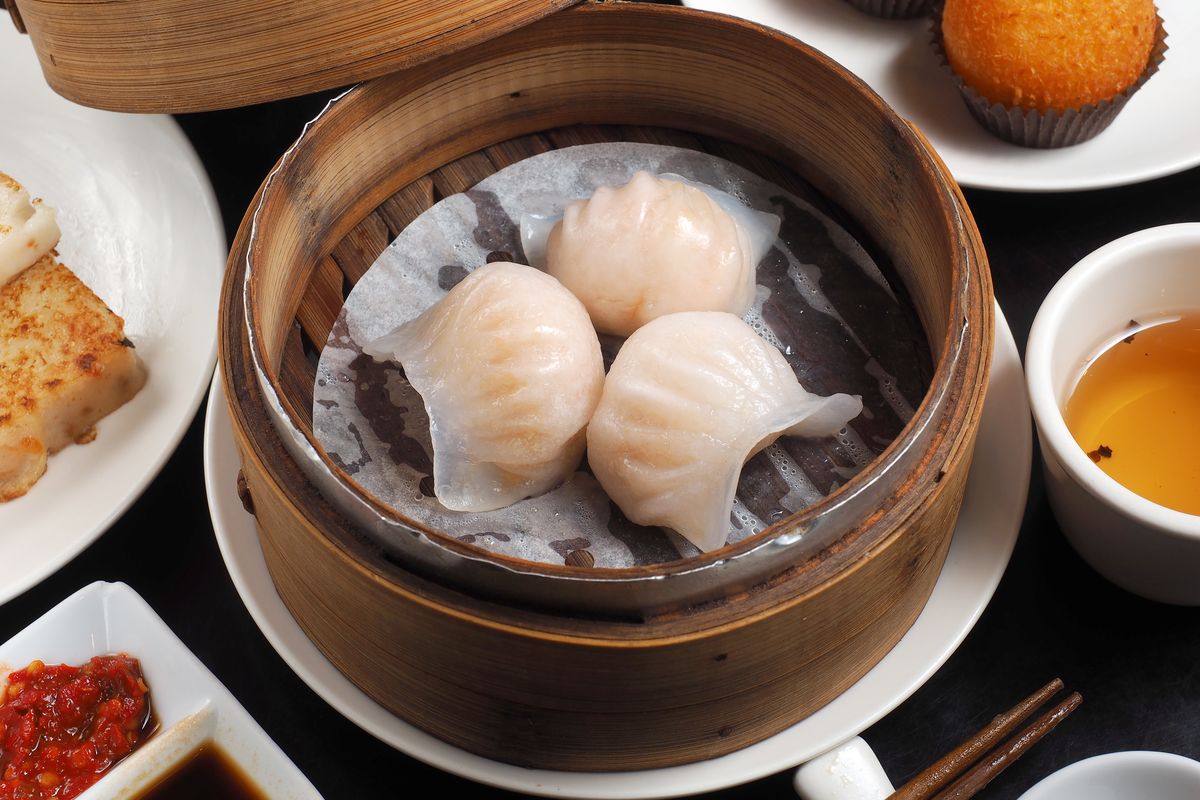 Do you want to try fish appetizers that will take you around the world with flavours? Then this Chinese-inspired steamed shrimp dumpling recipe is right up your alley. Siu Mai Prawns do not require particular skill : the dough is based on flour and water while for the filling you simply need shrimp tails and herbs.
Traditionally cooking must be steamed but if you don't have a steamer (or a suitable tool) we advise you to cook them in a pan (preferably a wok) with a drop of water until this has evaporated: it will take about 5/10 minutes based on the size you choose.
Here are the ingredients for these fish ravioli:
300 g of type 00 flour
150ml of hot water
400 g of shrimp tails already cleaned
1 finely chopped fresh onion
4 teaspoons of sake
1\2 cup of soy sauce
1 cm of grated fresh ginger
1 pinch of sugar
Tuna meatballs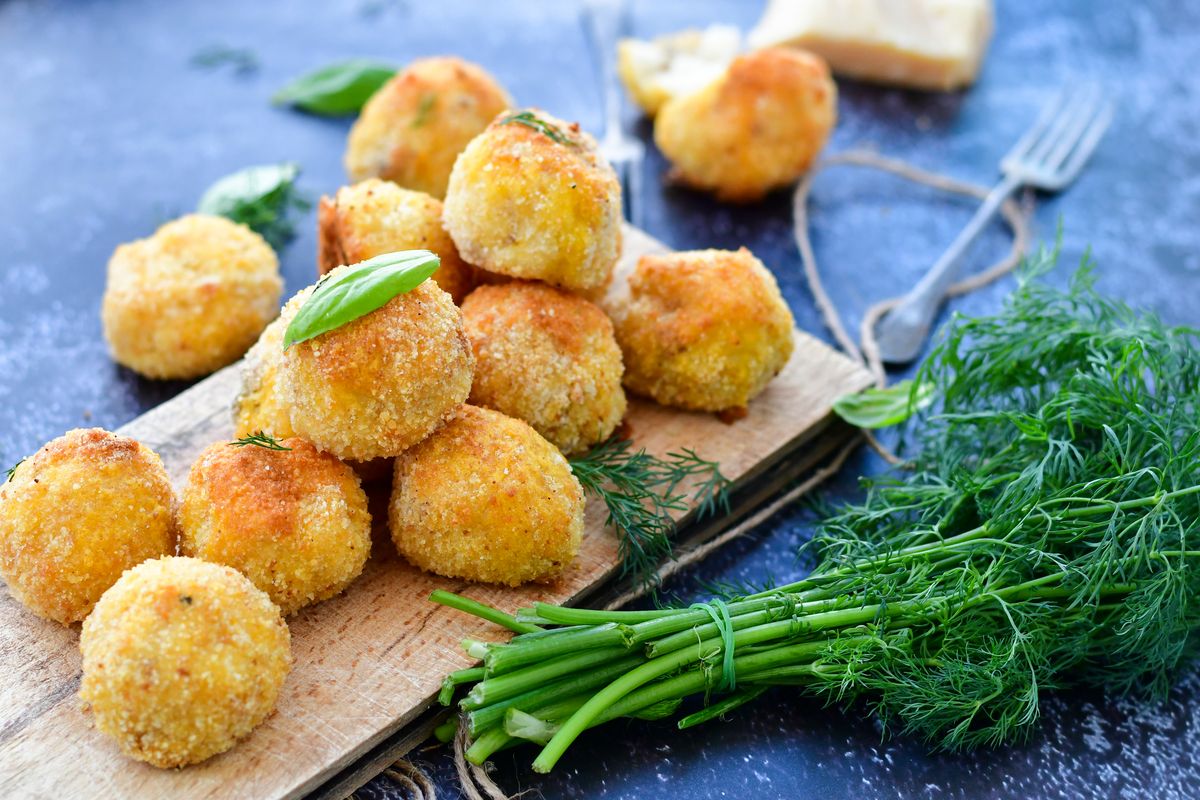 We conclude this roundup of fish appetizers with an easy recipe that everyone always likes:tuna meatballs . Simple to prepare (and even easier to eat), they can be prepared in smaller sizes so as to become a very tasty finger food: just serve them with a toothpick so that everyone can help themselves. If you have leftover boiled potatoes you will be able to prepare them even faster .
Ingredients for tuna meatballs (for 4 people)
For this preparation, the recipe calls for:
320 g of tuna in oil
400 g of potatoes
2 eggs
fresh parsley to taste
grated bread to taste
extra virgin olive oil to taste
Salt and Pepper To Taste
Riproduzione riservata © - WT