Five and five, a poor dish with ancient origins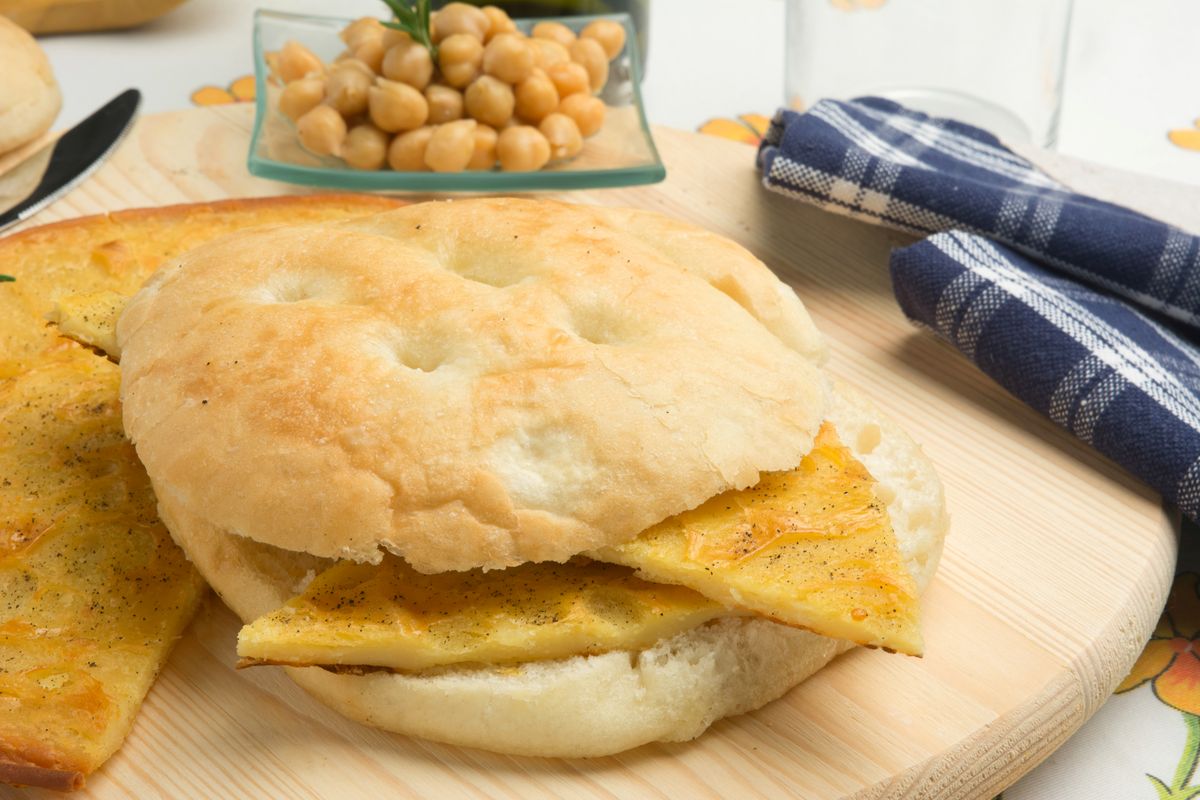 Enclosing cecina, Tuscan chickpea flour, in a sandwich together with aubergines in pesto is a truly winning idea and is called five and five.
Italian cuisine is of an infinite vastness and variety to the point that even after several years of knowing it, one does not stop discovering new dishes. Not many people have heard of Cinque e Cinque, a typical dish of Livorno cuisine with very ancient origins.
Preparing and describing it is quite simple: it is a sandwich stuffed with Cecina (typical Tuscan chickpea porridge) and served in the richest versions with fried aubergines flavored with a pesto oil, garlic and chilli pepper. It owes its name to the custom of asking the baker for "5 lire of bread and 5 lire of cecina" which were then eaten together.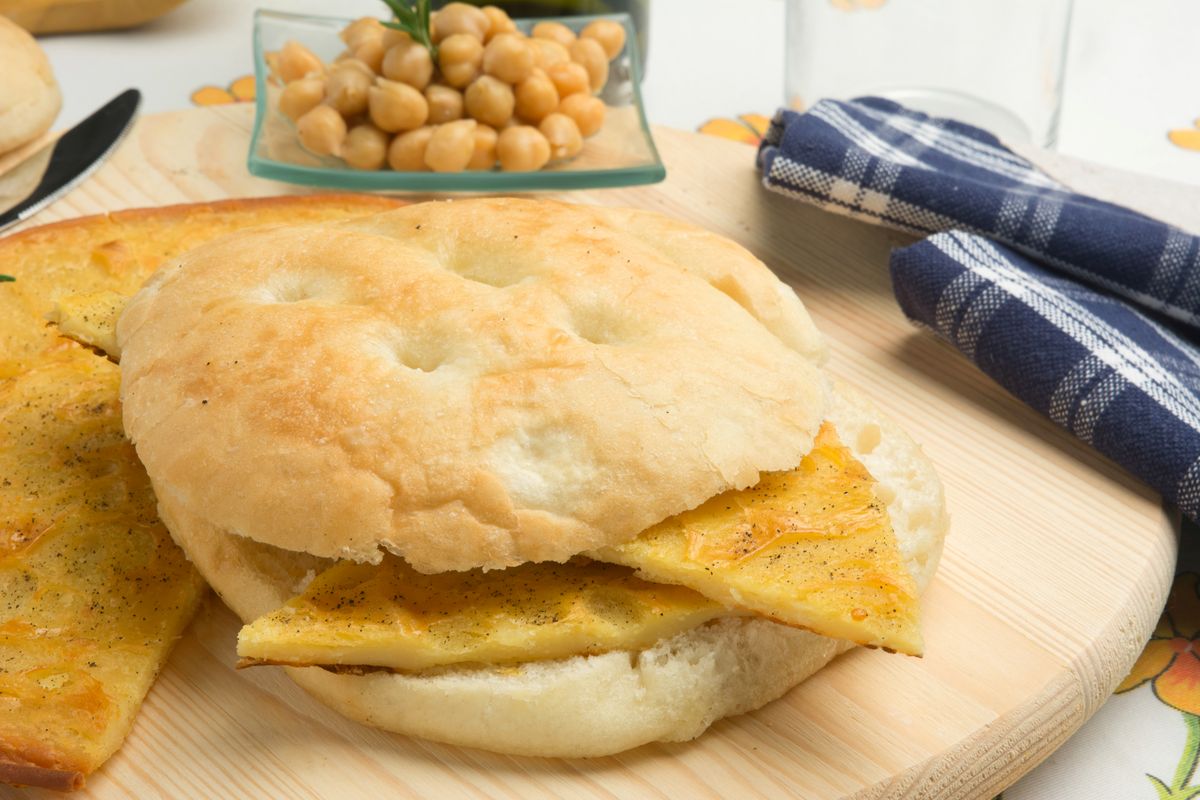 How to prepare the five and five
The preparation is divided into two parts. The first must start well in advance as it involves rehydrating the chickpea flour for 12 hours. The second one consists in cooking the cecina and frying the aubergines.
First, put the chickpea flour in a bowl with the water , two tablespoons of oil taken from the total and a generous pinch of salt .
Mix well with a kitchen whisk in order to remove any lumps and leave it to rest outside the refrigerator for 12 hours .
The following day, pour the remaining oil on the bottom of the oven pan.
Remove the foam that has surfaced on the surface with a slotted spoon and, after a quick stir, pour the batter (it will be rather liquid but you don't have to worry about it) and cook at 250°C for 35-40 minutes until a crust forms on the surface. golden.
In the meantime, dedicate yourself to preparing the aubergines . After removing the ends, cut them into half-centimetre slices and arrange them in layers, alternating them with coarse salt, in a colander.
Cover them with a weight and let them drain for half an hour.
Then fry the aubergines in a drizzle of seed oil , turning them halfway through cooking.
Transfer them to a glass container and cover to keep them warm.
In the same pan where you cooked the aubergines, brown the finely chopped garlic and chilli pepper in two tablespoons of vegetable oil.
Pour the vinegar and bring it to the boil, then switch off and pour directly on the aubergines.
When the cecina is ready, cut it into slices and put it inside the sandwiches in any amount you like, then complete with the aubergines.
Did you like this chickpea flour recipe ? Also try that of the classic Ligurian farinata .
Riproduzione riservata © - WT