Focaccia with Genoese pesto: what a scent in the kitchen!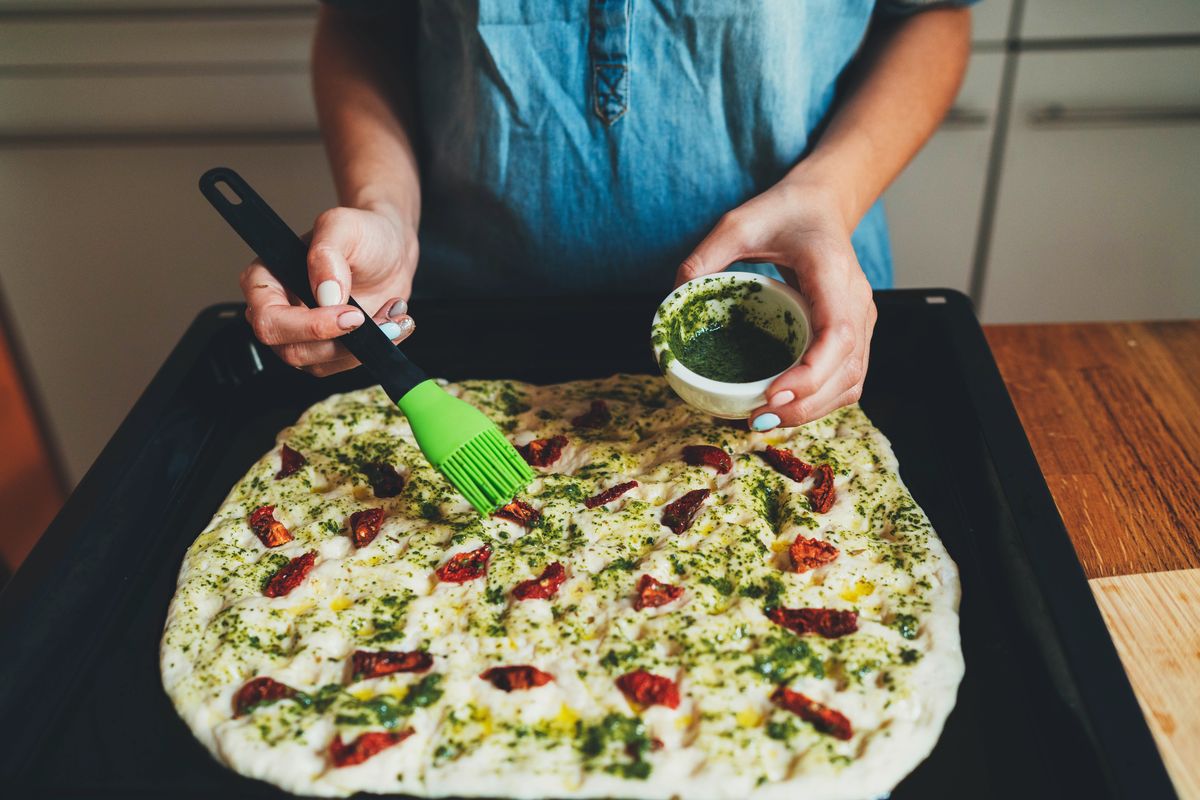 Focaccia with pesto and cherry tomatoes: how to prepare a soft, fragrant and perfect rustic dish as a single dish, for an aperitif or simply for a savory snack!
Focaccia with Genoese pesto and fresh cherry tomatoes is a very tasty savory leavened product and is also an excellent idea for using pesto, one of the typical products of Italian cuisine, in a different way than usual. In this case, in fact, the pesto is used both to flavor the dough and on the raw surface. Everything is then completed by basil leaves and cherry tomatoes.
Ready to get your hands dirty? Here's the recipe!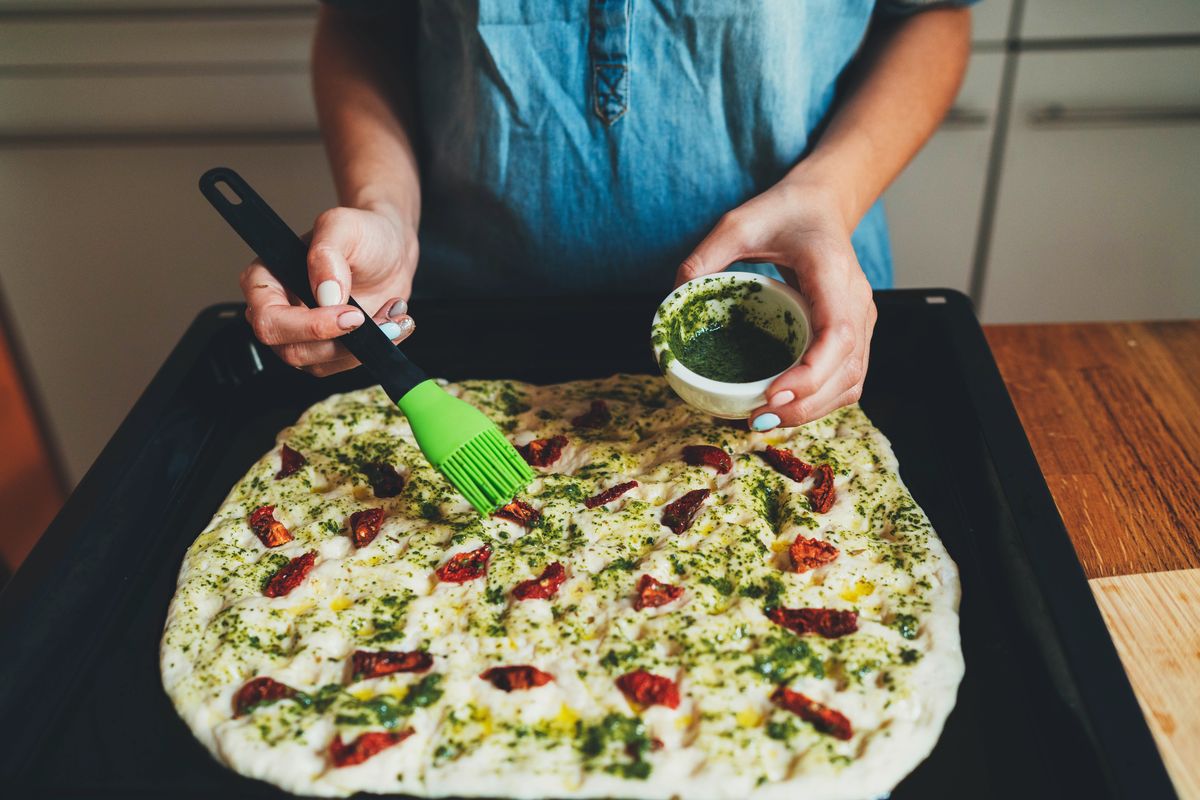 Preparation of focaccia with Genoese pesto and cherry tomatoes
Pour the water, sugar and yeast into a bowl. Mix well to dissolve the yeast then start adding the flour a little at a time. Work with your hands.
Also add the oil, half of the pesto and the salt. Knead until you get a compact dough , adding a little flour if necessary.
Let the dough thus obtained rise for a couple of hours in a bowl covered with a clean cloth and in the oven, which is turned off.
Take the now well-leavened dough and roll it out directly inside a well-oiled baking tray or one lined with baking paper.
Brush the surface with the rest of the Genoese pesto, then distribute the basil leaves and cherry tomatoes over it, pressing lightly with your fingers.
Bake in a preheated oven at 200°C for 25 minutes. When cooked, remove from the oven and serve hot, warm or cold according to your taste. Enjoy your meal!
The focaccia prepared in this way can be kept for 2-3 days in a bread bag or in an airtight container.
One more idea: like all focaccias, once cold you can cut it in half and stuff it with salami or cheese .
If you liked the recipe for focaccia with pesto, discover the video of the preparation.

We also recommend all our recipes with pesto !
Riproduzione riservata © - WT