For a tasty fish second course, let's prepare the stewed cod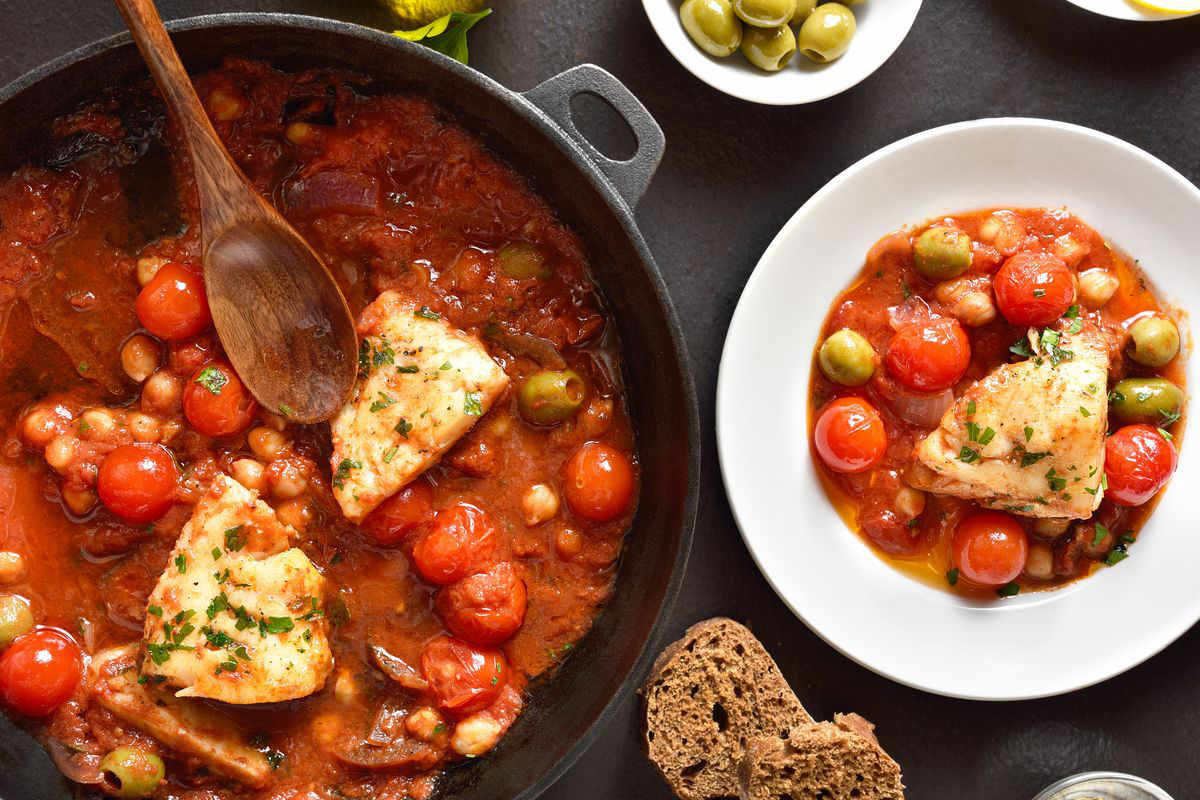 Are you craving fish but have little time? Here is the quick and easy recipe for stewed cod in a pan, enriched with a mix of flavours.
The recipe for Mediterranean stewed cod is excellent if you want to prepare a second tasty but, at the same time, simple fish dish. The preparation is very simple and starts with fish fillets which must be large in size, so that they remain quite tender during cooking; another trick is to check that there are no bones in the meat of the food. All you need to do is cook the main ingredient in a pan , enriched with an interesting mix of flavours: anchovies, olives, potatoes. Furthermore, by combining the tomato sauce, you will also obtain a succulent sauce with which to make the slipper .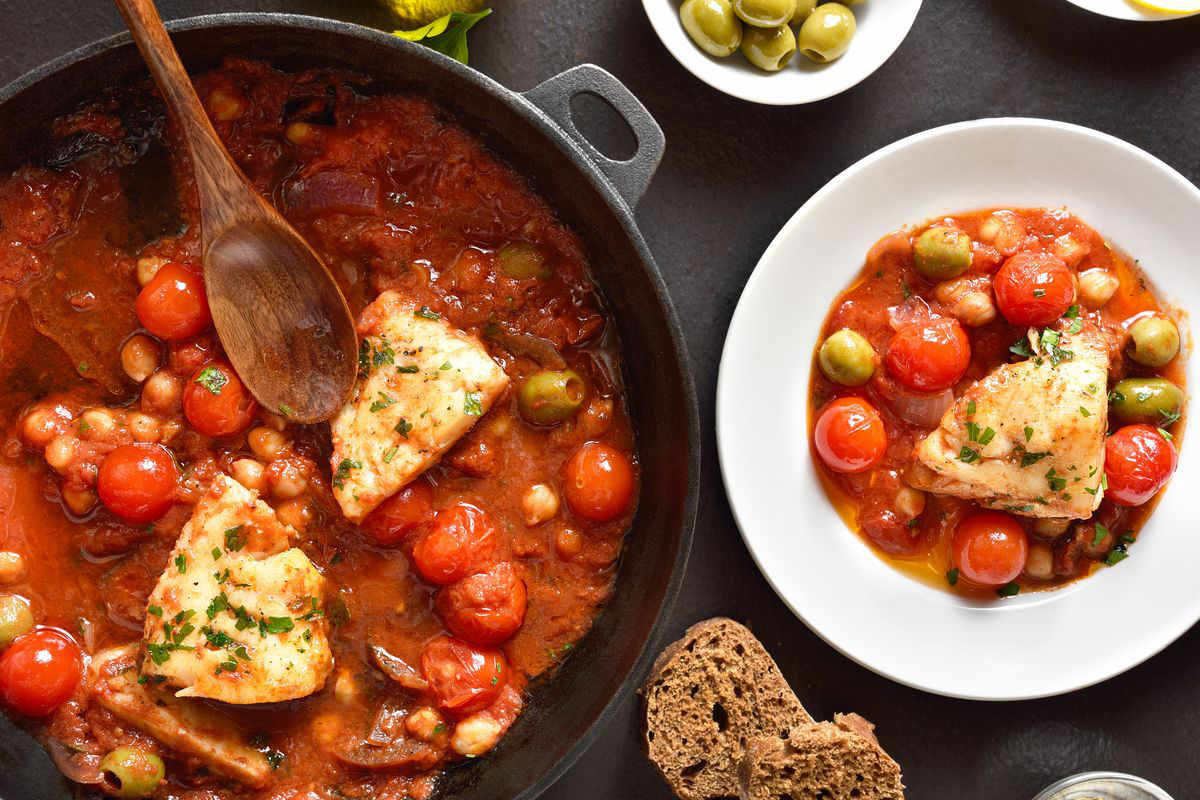 Preparing the recipe for stewed cod
Pour the olive oil slowly into a large frying pan with a non-stick bottom.
Add the garlic clove and the anchovy fillets and brown over a moderate heat .
Wash and drain the capers, then add them to the pan as well.
Check that the cod fillets are free from bones and of equal size, then add them to the sautéed mixture.
While the meat is cooking, pour in the white wine ( flush ) and pass over a high flame for a few seconds.
Let the liquid evaporate and brown the fillets on both sides . Then, remove the garlic clove and add the olives.
Cover with the tomato sauce and cherry tomatoes, then mix everything together.
Wash, peel and cut the potatoes into cubes and add them to the pan, along with a handful of salt and pepper.
Cover with the lid and let it cook for 15 minutes on a low heat .
After cooking, turn off the heat and season with chopped parsley. Then, you can serve.
storage
Preparing stewed cod fillets is very simple, but the result is a second course full of genuine flavours. You can keep it in the fridge for 1 day , closed in an airtight container.
Do you know the delicious baked cod recipe?
Riproduzione riservata © - WT