For all lovers here is an easy Valentine's dessert: the tart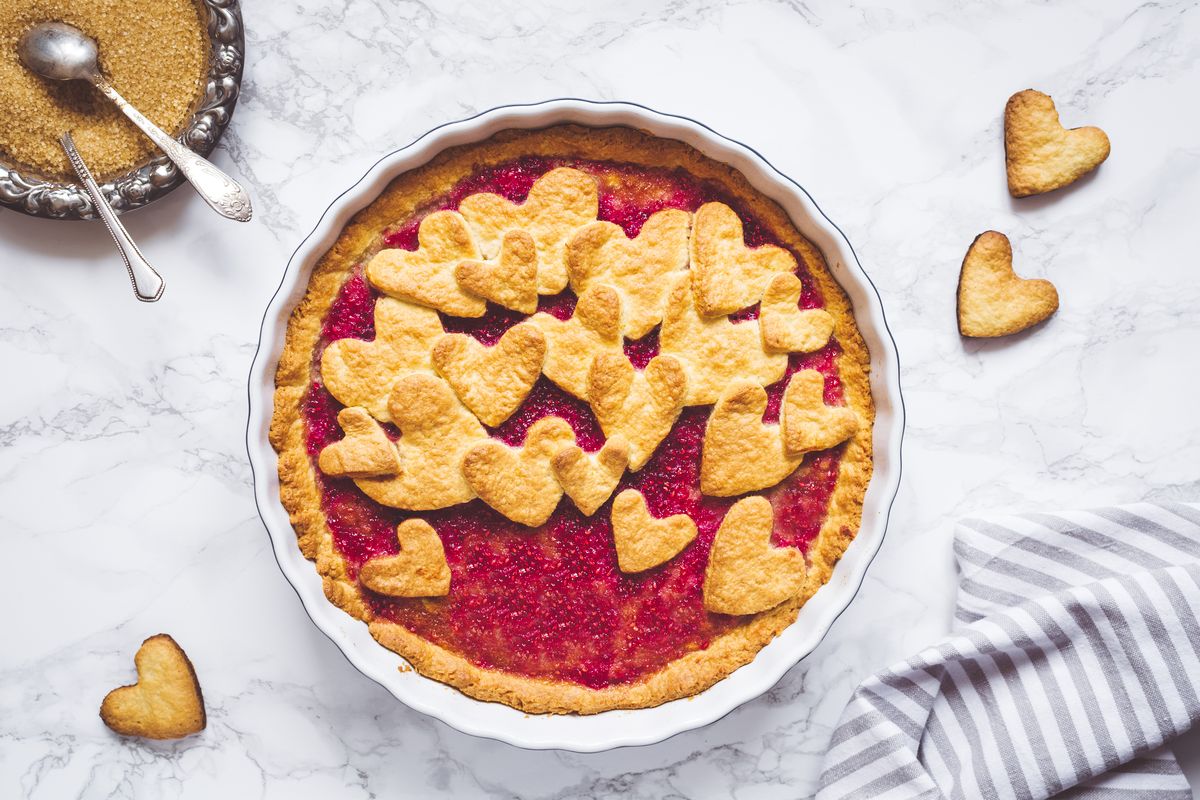 Preparing the heart tart for Valentine's Day is really simple but it will be able to pleasantly surprise your partner.
If there is a dessert that more than others is able to make everyone agree, this is the tart. Easy to customize not only according to tastes but also to dietary needs, it is simple to prepare and very tasty. Today we want to turn it into a Valentine's tart by decorating the surface with lots of shortcrust pastry hearts .
The base is therefore that of the traditional shortcrust pastry that you can prepare with our tried and tested recipe or with the one you prefer to which is added a layer of strawberry jam (raspberry jam is also fine, the important thing is the color). The final decoration is the touch that will make your creation romantic.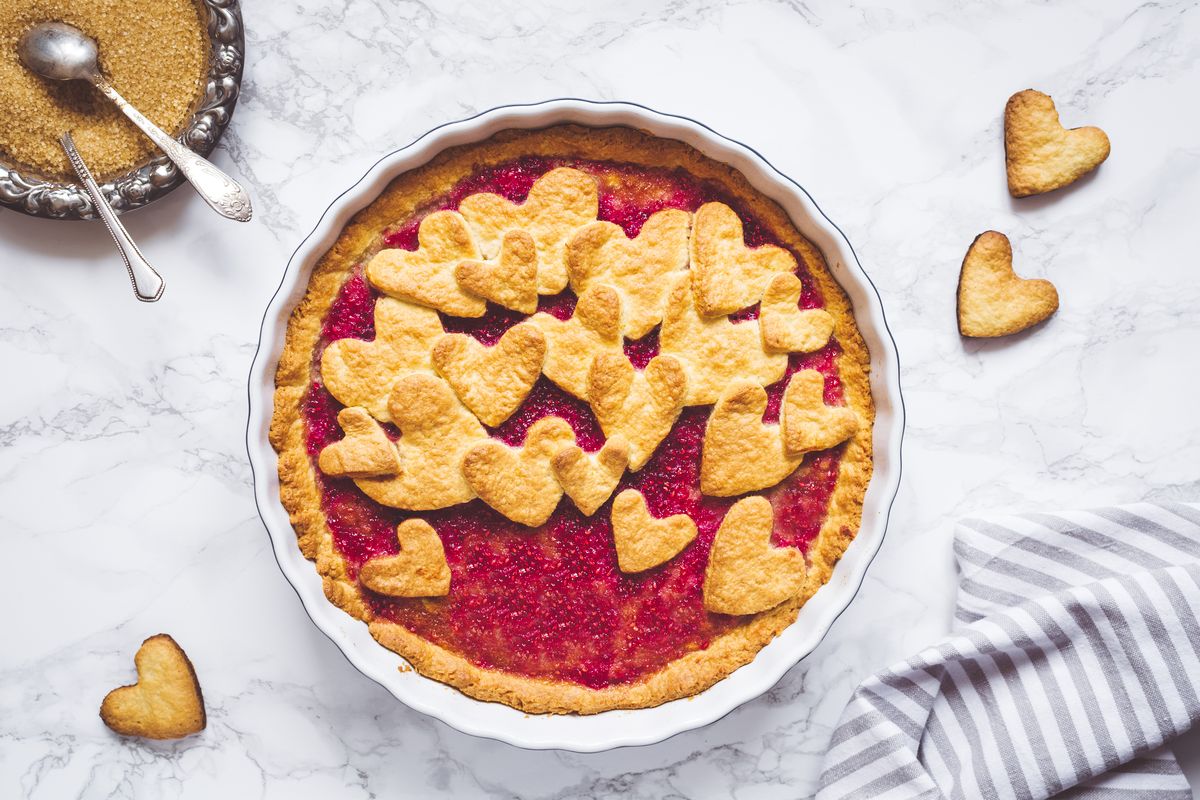 How to prepare the recipe for the Valentine's tart
Combine the butter and sugar in a bowl and work it quickly with your hands until you get a crumbly mixture .
Then add the egg yolks, flour and vanillin and continue to knead to form a dough . Try to be as fast as possible to avoid overheating the dough.
Wrap it in cling film and put it in the fridge for a couple of hours.
Then roll out the shortcrust pastry between two sheets of parchment paper until it reaches half a centimeter thick.
Transfer it to a 24 cm diameter pan , leaving the parchment paper at the base and cut out all the edges, kneading them briefly and placing them in the freezer wrapped in cling film.
In the meantime , fill the tart with the jam, creating an even layer.
Retrieve the shortcrust pastry, roll it out to the same thickness and, with a heart-shaped pastry cutter, make your decorations. Place them on the cake of your choice then bake at 180°C for 30 minutes in ventilated mode.
Once cold, remove it from the mold and serve.
You can also prepare the Valentine's Day tart with vegan or gluten-free shortcrust pastry .
For a romantic evening, take a look at our Valentine's menu : you will amaze your partner in a unique way.
storage
This Valentine's Day dessert can be kept under a confectionery hood for 3-4 days .
Riproduzione riservata © - WT