For Christmas Eve, prepare the typical Christmas donuts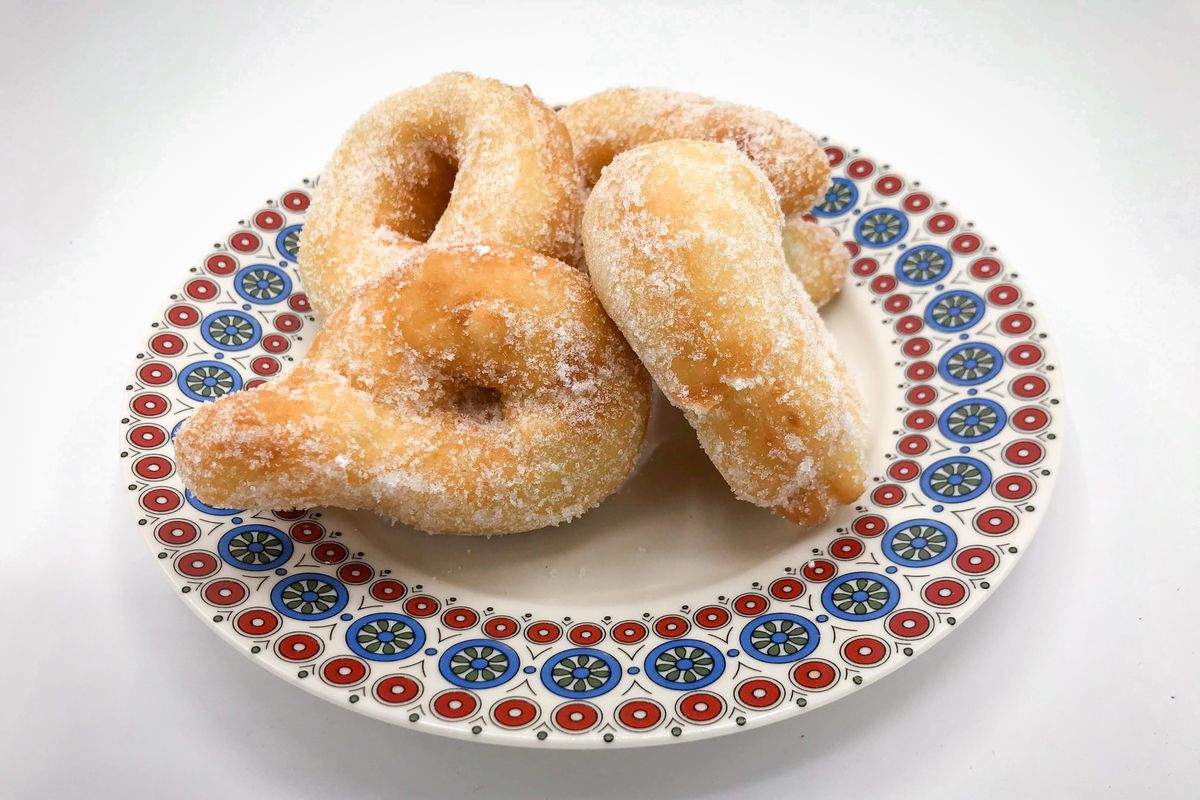 The holidays get even sweeter with the quick recipe for the traditional Christmas zeppole, originally from Campania.
We present a typical dessert of Campania which, as tradition dictates, has been prepared for years on Christmas Eve . We are talking about Christmas zeppole, the inevitable and very good sweets. Their dough is soft and very similar to choux pastry. They are prepared with an easy procedure that requires few and common ingredients; moreover, they must be shaped into bigoli to be closed in a bow. These are delicious sweets that children especially like, precisely because of their softness. According to tradition, to make them sweeter, you can decorate them with a honey-honey glaze and cover them with sugar or colored sprinkles.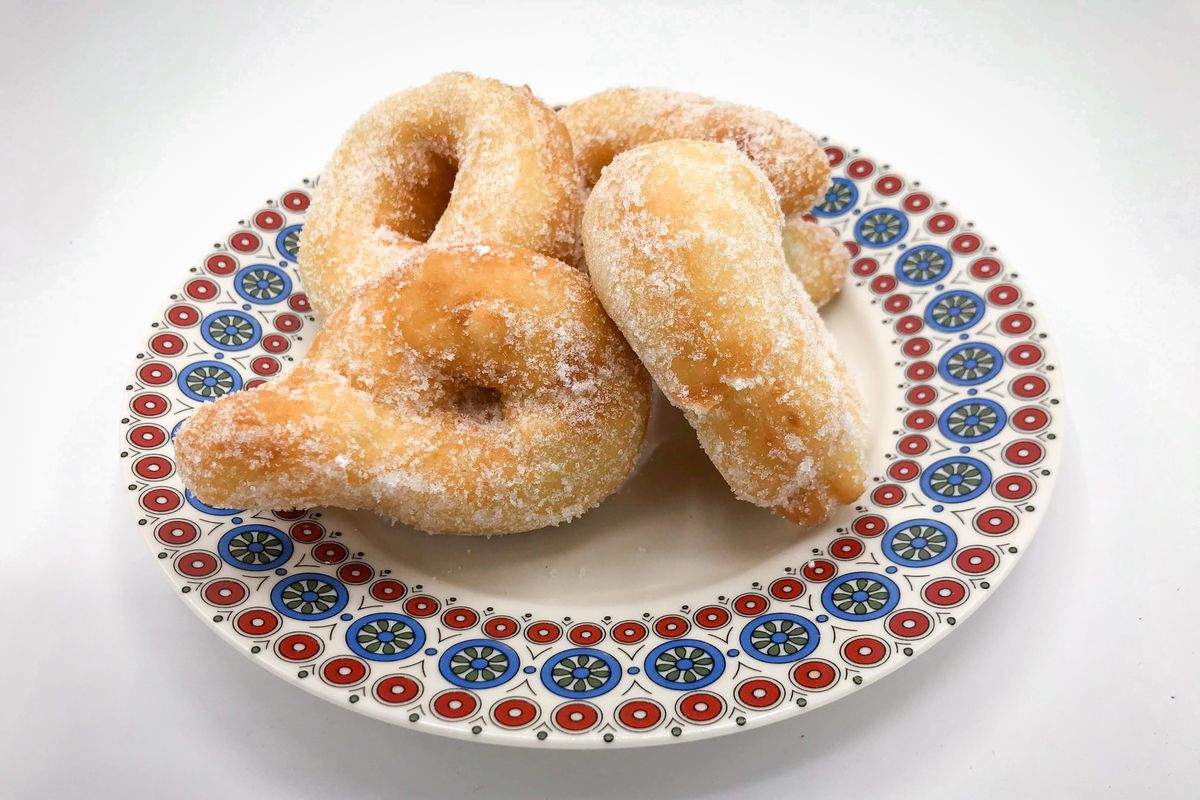 Preparing the recipe for Christmas zeppole
In a large saucepan, pour the water; then, add the grated lemon zest.
Put on the fire and add the sugar, then turn on over medium heat.
Stir continuously and wait for the sweetener to dissolve in the liquid; when it comes to a boil, remove from the heat.
Pour the flour into the saucepan ( after having sifted it ) and stir vigorously to mix everything.
Once done, put it back on the stove to cook over low heat . Stir continuously, while the mixture solidifies and detaches from the walls of the container.
Grease a work surface with seed oil and transfer the dough here, to knead it with your hands.
Once it becomes homogeneous, take from it one piece at a time, which you have to shape into a bigolo 20 cm long and quite thick. Then, close them as if to form a bow, joining the two ends.
As you shape them, place them on a tray covered with a cloth to prevent them from drying out too much.
Fill a large saucepan with seed oil and heat it on the stove. When it's hot, start frying 2-3 donuts from Campania at a time .
Fry each one for about 3 minutes and drain, to transfer them to a tray covered with absorbent paper.
Once done, prepare the glaze. Put the honey in a saucepan and let it melt over low heat.
Add the grated orange zest. Stir and, when the honey is fluid, switch off.
Dip one Christmas donut at a time into this icing, helping yourself with a fork.
Place them on a tray and decorate with granulated sugar or colored sugared almonds. When the glaze is completely dry, you can serve.
storage
Christmas zeppole are a typical sweet from Campania that everyone always likes. Whether it's for Christmas Eve or for the entire Christmas holiday period, it will still be snapped up. The best advice is to consume them at the moment and not keep them.
And have you prepared those of the Immaculate Conception ?
Riproduzione riservata © - WT