For Sunday lunch, here are the artichoke crêpes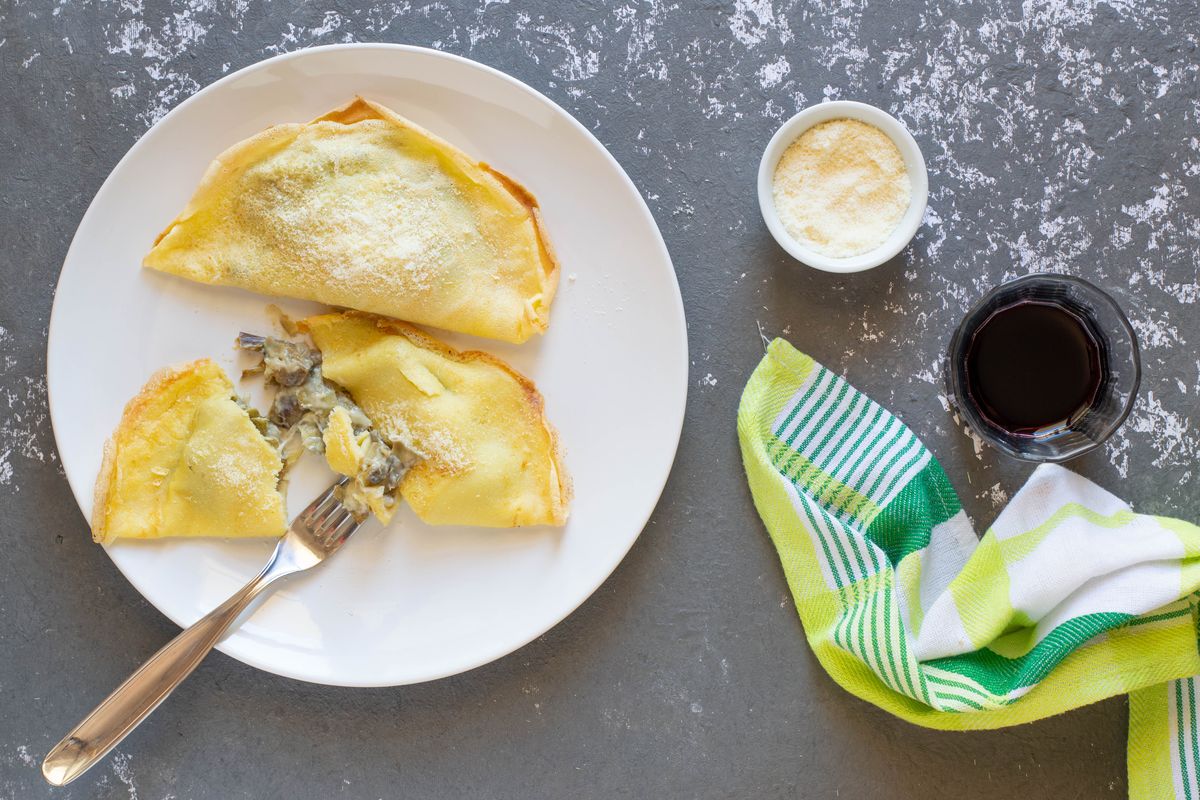 Few flavors that go perfectly with each other: here are our artichoke crepes with smoked scamorza cheese.
Artichoke crepes are a refined dish but at the same time relatively simple to prepare. The only difficulty, if we want to call it that, is cooking the crepes: don't be discouraged if the first one doesn't turn out well, it's an unwritten rule that always applies with this preparation.
As for the filling instead we used bechamel with artichokes and smoked provola . You can also use other types of cheese as long as they melt well during cooking. Also, if you don't care to keep the vegetarian recipe , add a slice of ham to each pancake. You will feel what a delight.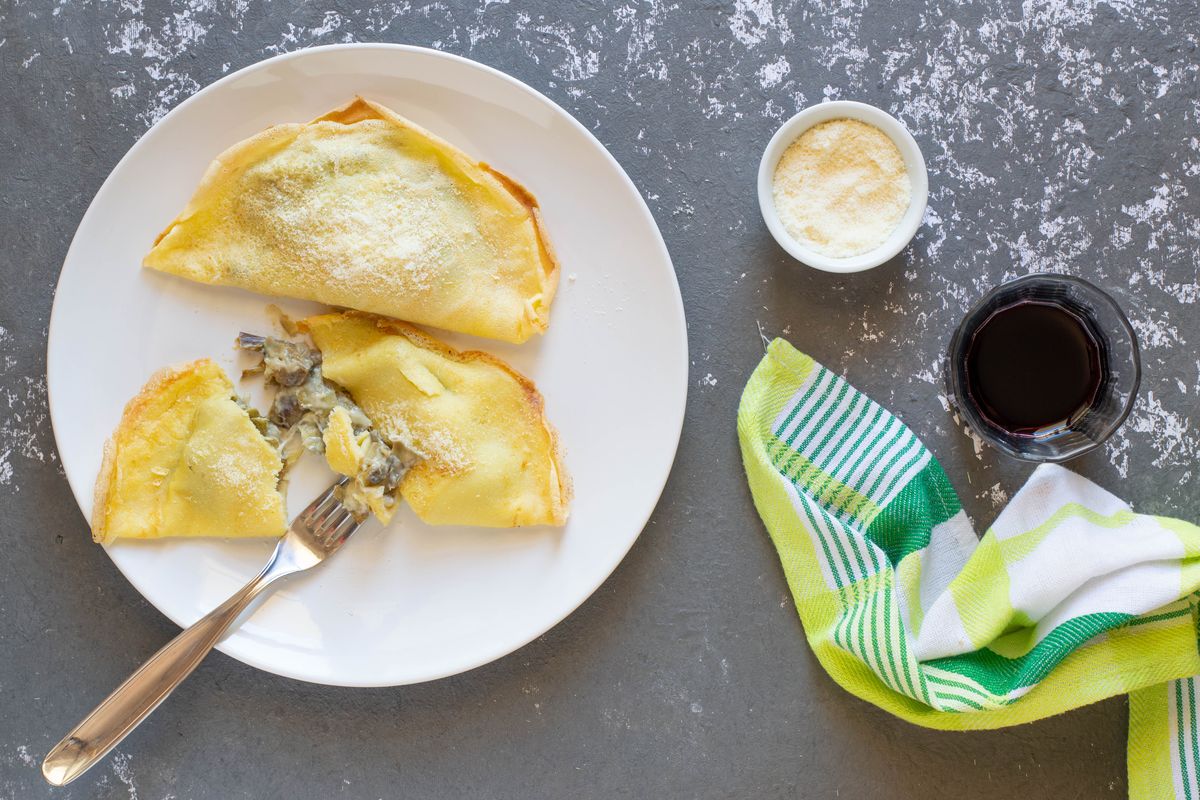 How to prepare the artichoke crepes recipe
First clean the artichokes . Follow our guide if you are not practical and want to carry out the operation perfectly.
Once this is done, cook them in a pan together with the oil and the garlic clove, seasoning with salt and pepper. It will take about 15 minutes before they are tender. Finally perfumed with fresh minced parsley.
While they are cooking , prepare the béchamel . Melt the butter in a saucepan, add 50 g of flour and cook, stirring constantly with a wooden spoon, until it has taken on a pleasant hazelnut colour.
Stirring with a whisk, slowly pour in 500 ml of milk. Season with the nutmeg , add the salt and cook, stirring frequently, until it thickens.
Now all that remains is to prepare the crepes . Break the eggs into a bowl and beat them with a whisk together with the milk. Then pour the flour and a pinch of salt and mix well to remove the lumps.
Heat a non- stick pan and lightly butter it. Pour a ladleful of batter and swirl the pan to obtain a thin and uniform thickness. Cook over medium heat until the edges begin to rise, then turn it over and continue cooking for another minute. As they are ready stack them on a plate.
Now that all the ingredients are ready let's see how to proceed. Set aside 4 large spoons of béchamel and 5-6 slices of artichokes. Blend the remaining artichokes and béchamel and add the Parmesan.
Put a generous spoonful of béchamel with artichokes, a few cubes of scamorza cheese in the center of each crepe and close by folding in four .
Lightly smear the bottom of a baking dish with the reserved béchamel, arrange the crepes and then a few more spoonfuls of béchamel. Distribute the artichokes that you have kept aside, sprinkle with a little Parmesan and grill at 200°C for 10 minutes. Serve hot.
If you are looking for another baked first course with artichokes, lasagna is the perfect recipe for you. They can be prepared in advance, just like crepes, and then baked just before serving.
storage
The crepes can be kept in the refrigerator for 2-3 days well covered in plastic wrap. We advise you to reheat them in the oven before serving.
Riproduzione riservata © - WT