Fragrant and very sweet, how can you resist honey biscuits?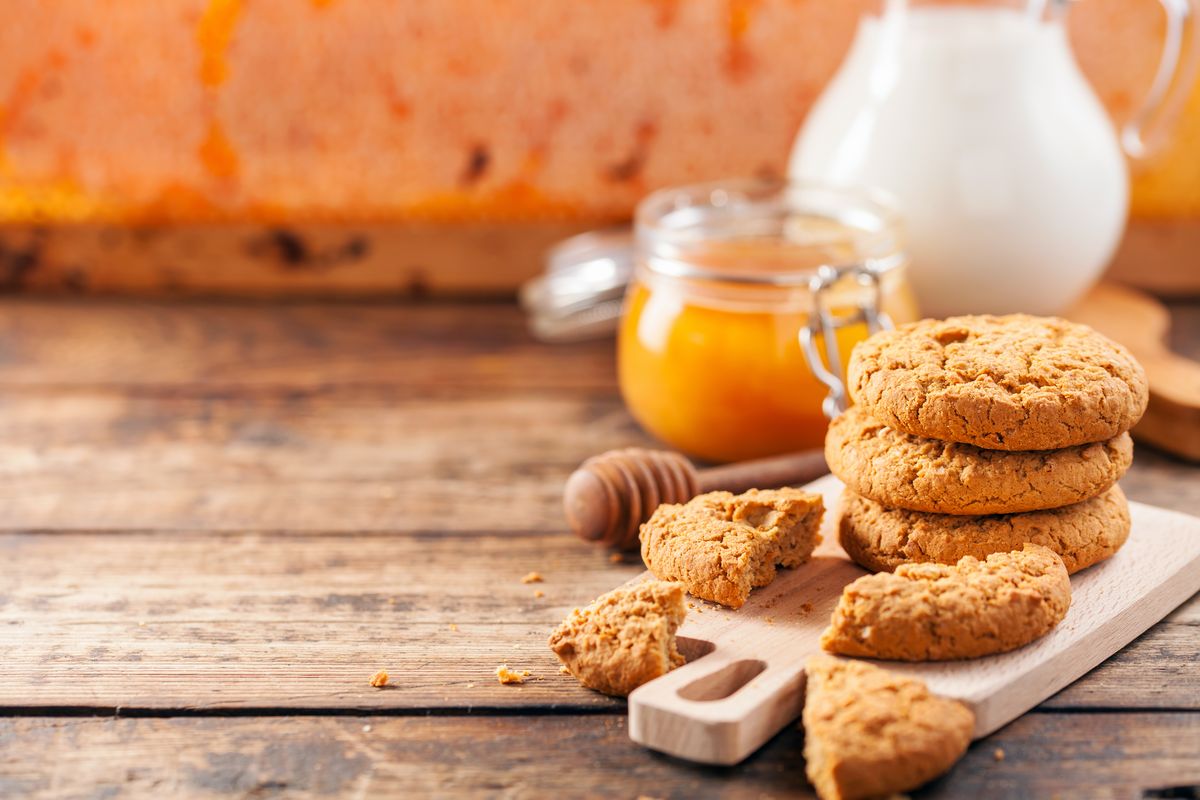 Honey biscuits are delicious and flavored sweets, their dough is so soft and excellent to be dipped in milk.
The main ingredient in this recipe, you've probably guessed it, is honey. The sweet nectar of the gods makes these sweets unique, whose dough is incredibly soft. This ingredient enriches the soft biscuits with its flavor and aroma, making them fragrant and sugary. What you need are common and genuine ingredients, to create crumbly honey biscuits that are excellent for dipping in tea or milk. You can use any type of mold to give them the shape you like best; during the Christmas period, for example, you can use molds to obtain shapes of objects that represent Christmas. Due to their simplicity they are ready in no time and due to their goodness you will love them at any time!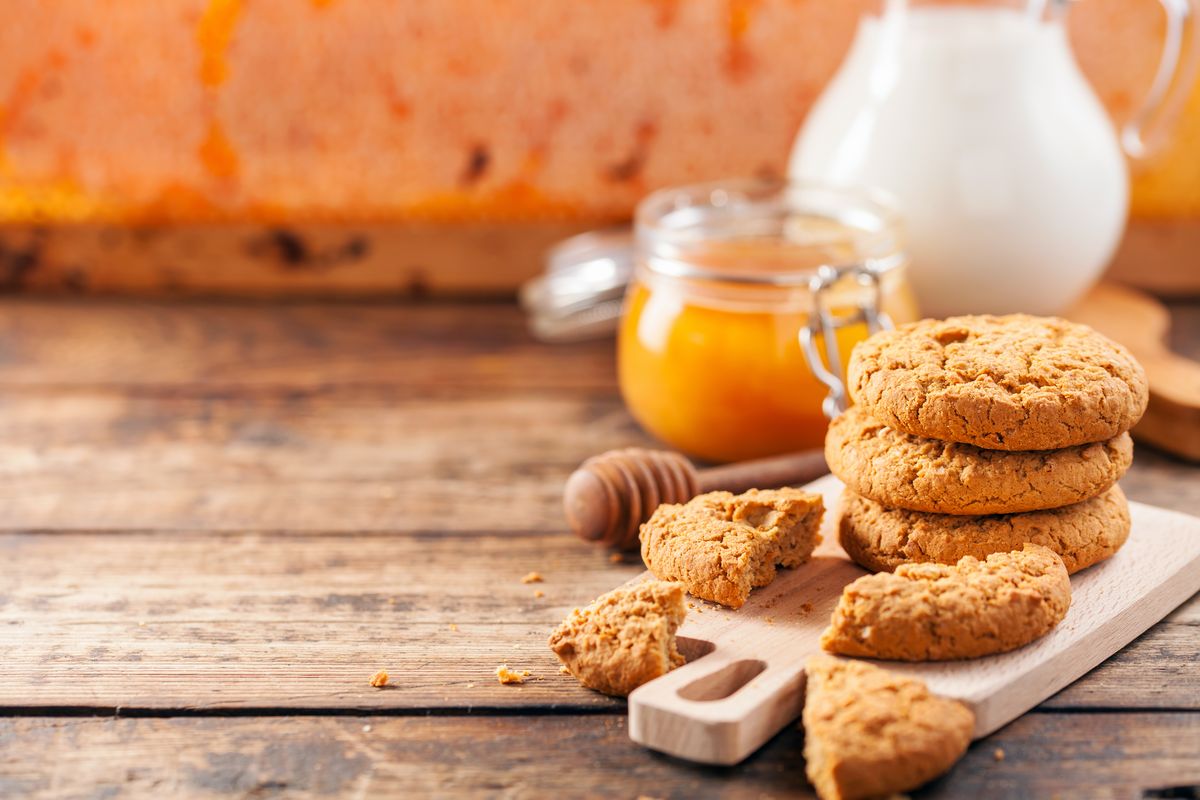 Preparing the recipe for honey biscuits
To begin with, you need to pour all the honey into a bowl.
Add the egg and mix vigorously with a fork , in order to amalgamate them.
At this point, pour the flour into a fountain, after having sifted it .
Do the same with the yeast and keep mixing with a fork (or with a wooden spoon).
At a certain point, add the butter, cut into chunks. When it is well absorbed, continue to knead on a floured work surface.
When you get a firm and smooth dough, wrap it in food film.
Put it in the fridge and let it rest for 30 minutes .
After this time, roll out the dough with a rolling pin between two sheets of parchment paper.
After obtaining a fairly thick sheet (about 5-6 cm ), you can cut out the biscuits using molds of the shapes you like best; alternatively, a small round pastry cutter is also fine.
Take a pan and cover it with parchment paper, then distribute the biscuits on it (spacing them).
Bake in the oven at 180°C for 20 minutes . At the end, let them cool to room temperature before enjoying them.
storage
Honey biscuits are simple and flavored sweets, suitable for breakfast but also for a delicious snack. You can keep them in a tin container for 4-5 days .
For slightly more delicious biscuits, try the nutellotti recipe .
Riproduzione riservata © - WT