Fregola with lentils: let's take advantage of the combination of pasta and legumes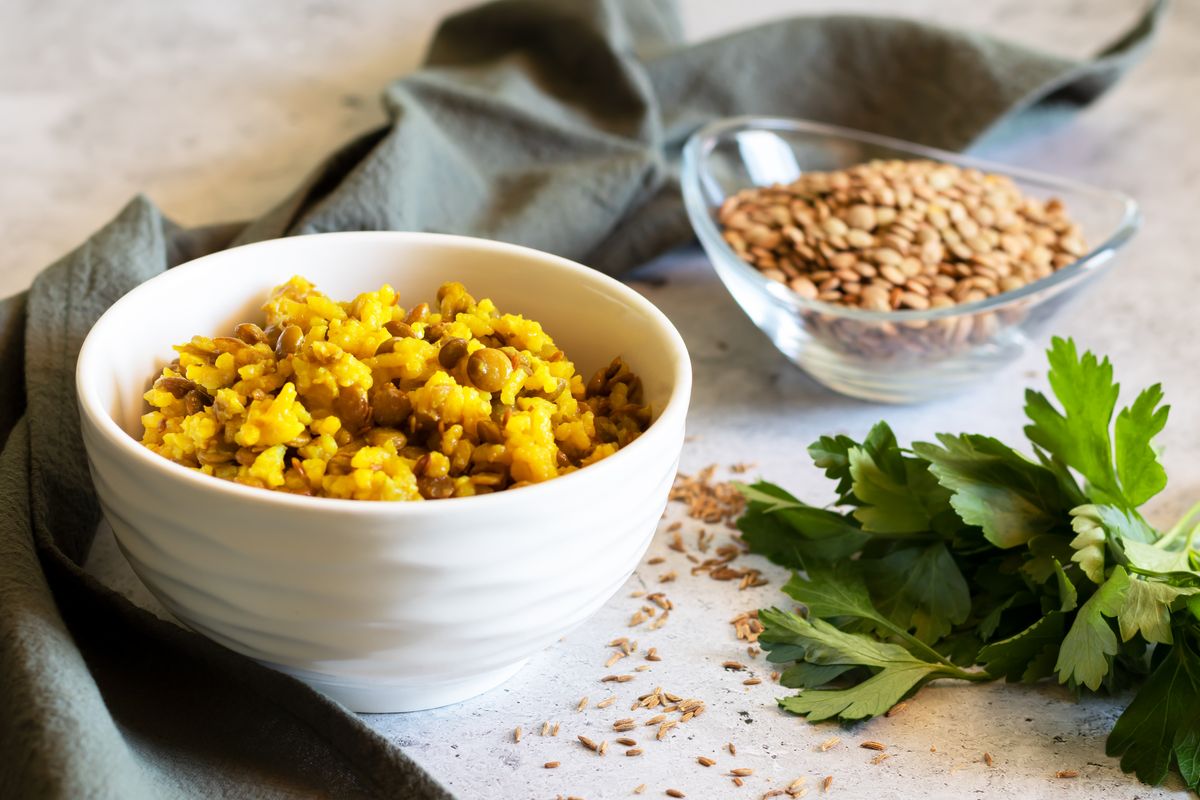 Fregola with lentils is a versatile first course that is very easy to prepare. Here's how to use this typical Sardinian pasta in an alternative way.
Fregola is a typical Sardinian pasta shape in the shape of a small ball. It is usually served with fish-based sauces (one above all the fregola with clams ) but there are also alternative versions with our fregola with lentils. Excellent both prepared dry , such as pasta, and in broth in the form of a soup, it is a perfect dish to warm up in winter.
Both preparations have the procedure in common but the difference is made in the quantity of liquids used. In the case of pasta, in fact, you will have a risotto fregola, cooked by adding water a little at a time, while in the second one, the water will be added all at once to cook the pasta. But let's see everything in detail.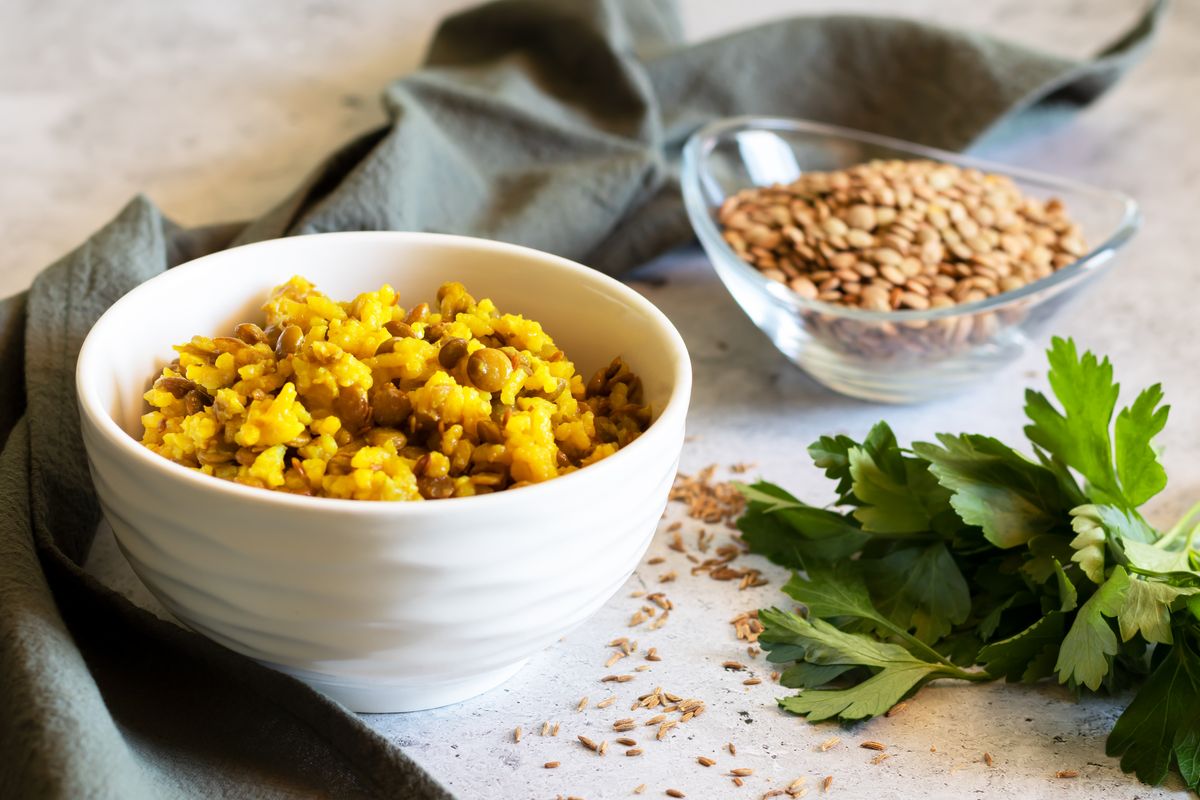 How to prepare the fregola recipe with lentils
First, peel the onion and carrot and chop them finely with a knife.
Brown them in a saucepan together with the oil and the aromatic herbs tied together with a string.
Add the well-drained cooked lentils from the conservation liquid and cook for a few minutes.
Add the fregola, the peeled tomatoes mashed with a fork and two glasses of water and start cooking. It will take about 15-20 minutes depending on the size of the fregola (see directions on the package but always taste first).
When cooked, remove the aromatic herbs and serve.
To prepare the fregola and lentil soup, simply immediately add 1 liter of water or as much as is needed to cook the pasta while keeping it in broth.
storage
The fregola with lentils can be kept in the refrigerator for a couple of days , well covered in plastic wrap. Heat it in a pan adding a drizzle of oil to bring out all its flavour.
Riproduzione riservata © - WT