Fresh and perfect for summer, here is the tomato salad with tuna and feta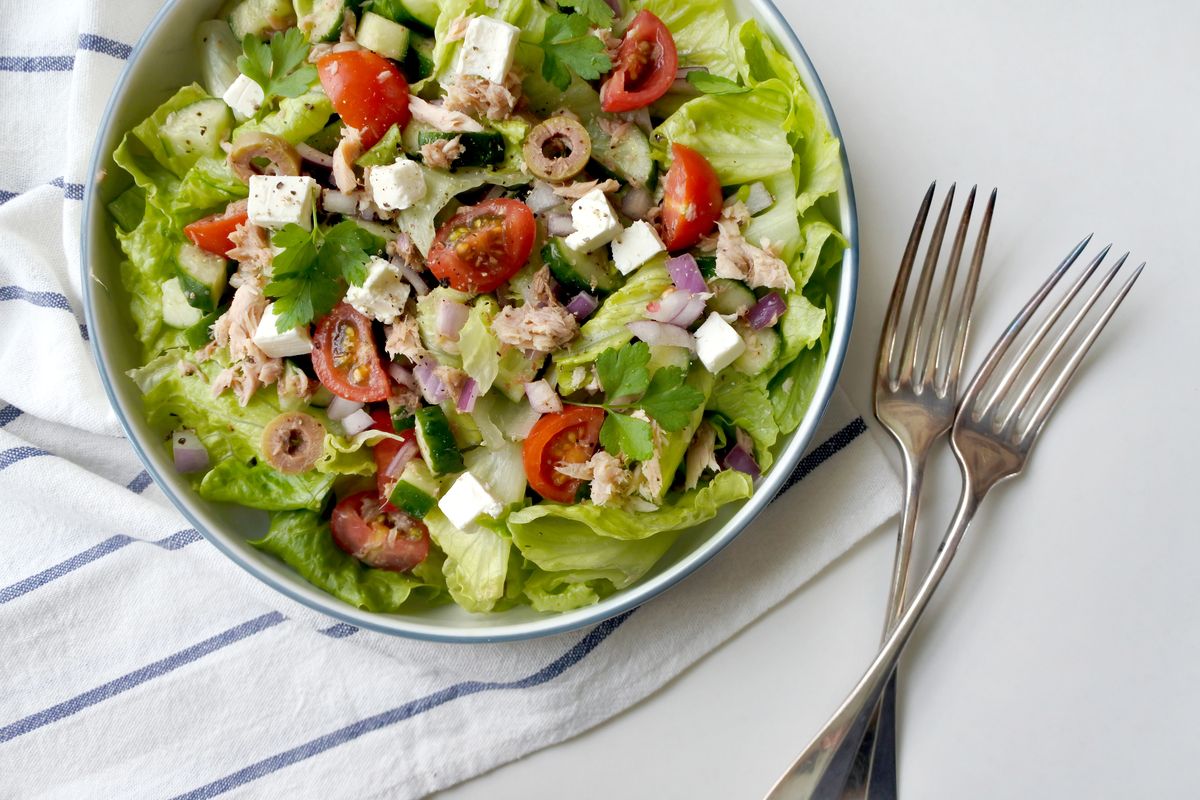 In ten minutes you will have a rich and tasty dish ready, perfect for the summer. We are talking about the salad with feta, tuna, tomatoes and olives.
With the arrival of the first heat we feel exhausted and the desire to cook leaves us. So here we come to the rescue of excellent salads, perfect to serve as a single dish and to be enjoyed at home, at work or on the beach. The salad with feta and tuna for example is super tasty (it could not be otherwise given the presence of the famous Greek cheese) but at the same time fresh and light.
We used iceberg as a green salad because of its crunchiness, then we added tomatoes, obviously tuna and feta, if not what a tuna and feta salad would be, and finally oregano to give the dish a further Mediterranean touch . And how can we forget the olives! Very few are enough to give your summer salad a rock of extra flavor.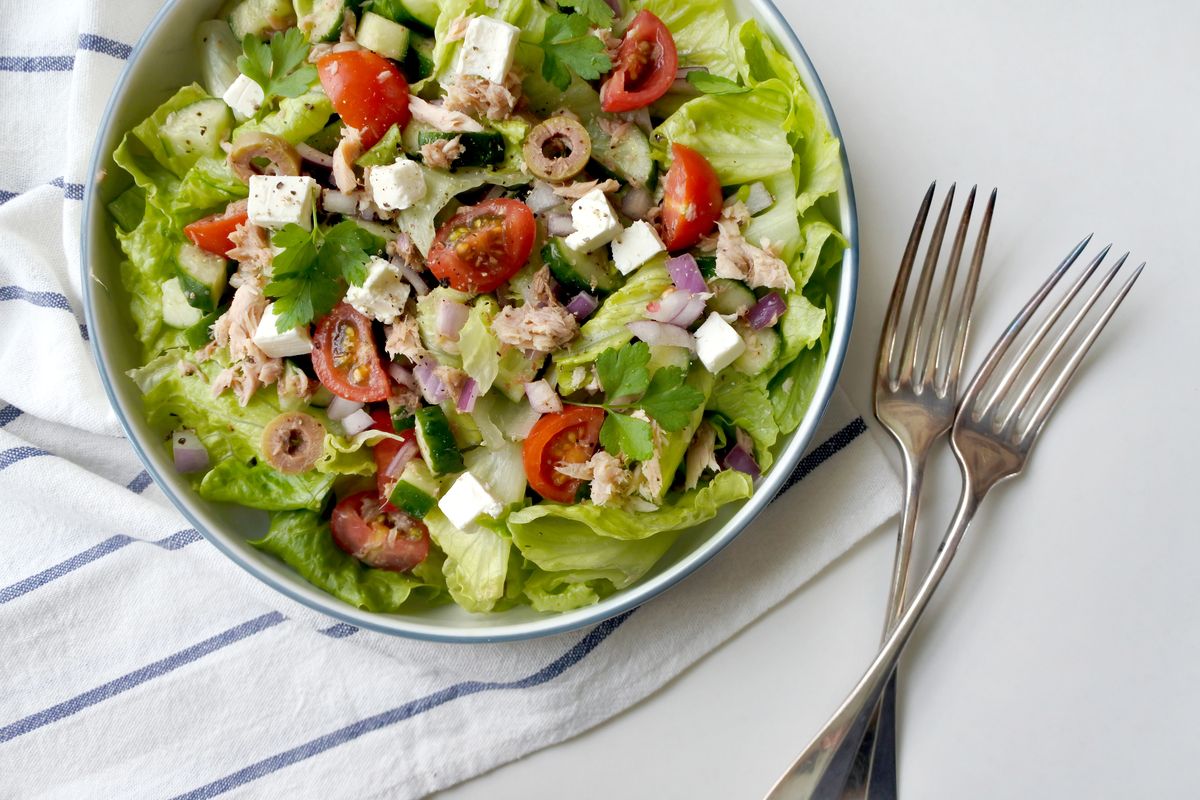 How to prepare the salad recipe with feta and tuna
Being a simple salad, the steps are very few. First, break up the iceberg leaves with your hands and wash them under running water. Transfer them to a salad spinner and let them dry well. Then put them in a large salad bowl.
Wash the cherry tomatoes and cut them in half before adding them to the salad. Crumble the feta cheese with your hands, add the tuna with its oil and finally the sliced ​​olives and oregano. Season with a sprinkle of vinegar and serve. The salt should not be necessary given the flavor of the feta while for the oil, that of the tuna is more than enough.
However, there are a couple of variations you should try. The first is the salad of tuna, dried tomatoes, feta and olives, obtained simply by replacing the tomatoes with about 50 g of dried tomatoes cut into strips. For a more substantial side dish, the tuna and feta potato salad could be for you. This recipe provides, instead of the traditional green salad, 500 g of potatoes, boiled and then cut into cubes. The other ingredients remain unchanged and we can guarantee that this dish will conquer you a bit like the potato and tuna salad .
storage
The salad, once seasoned, should be consumed within a maximum of a couple of hours . However, you can keep the oil and vinegar aside and add them just before serving.
Riproduzione riservata © - WT