Fresh and summery: here's how to prepare zucchini spaghetti with cherry tomatoes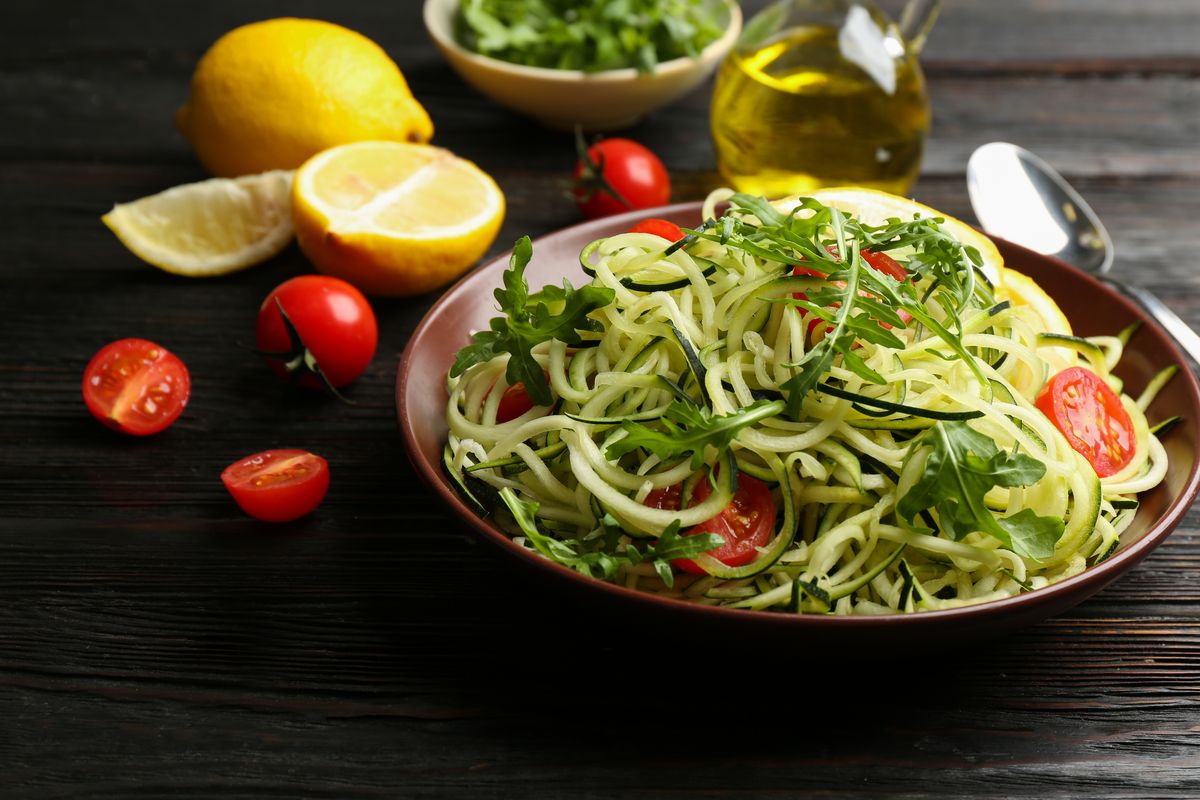 How to make zucchini spaghetti with cherry tomatoes: here are the recipes for vegetarian first courses, fresh and ready in just a few minutes.
Zucchini spaghetti is a fresh and perfect first course for the summer, to be prepared when you don't want to light the fire. Today we see how to make and enjoy them both raw and pan-seared. For the preparation of these recipes we advise you to use the special tool for making spaghetti with vegetables, which in a very short time allows you to cut the courgettes into a spiral, but if you do not have it available you can use the mandolin .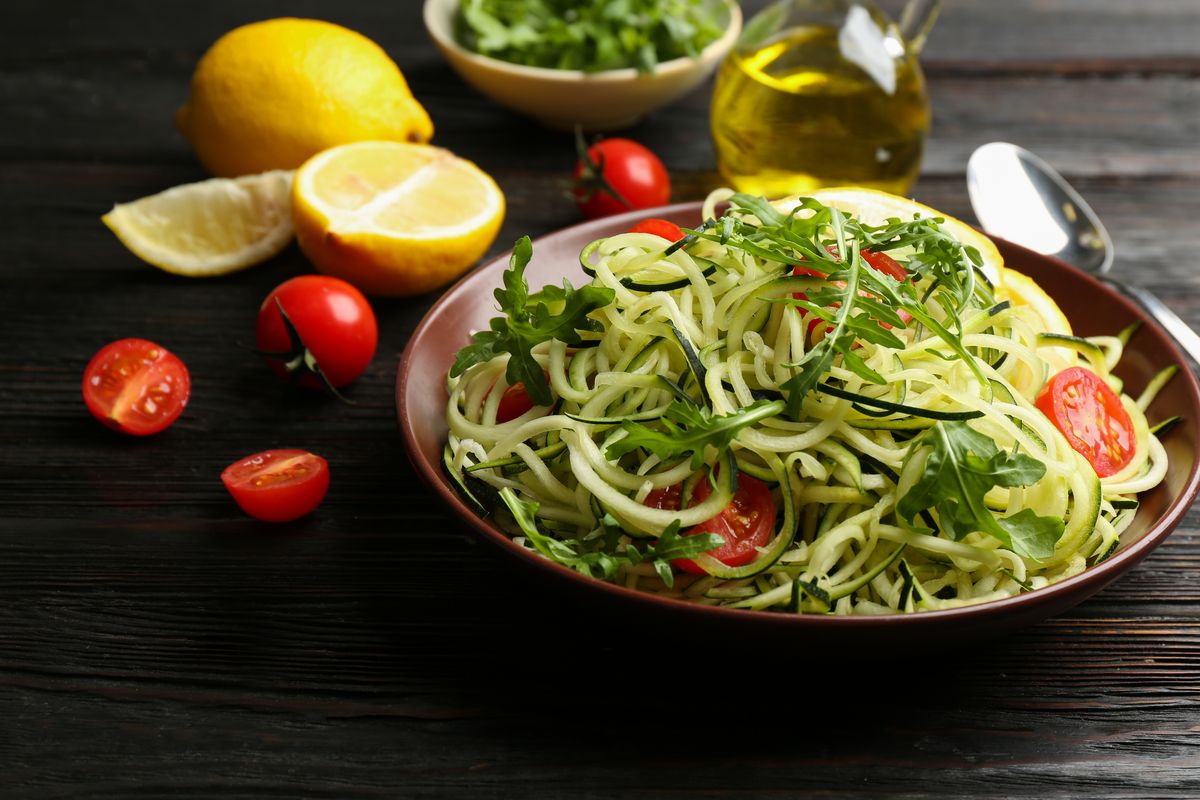 How to make raw zucchini spaghetti with cherry tomatoes
Start by washing the cherry tomatoes thoroughly then cut them into wedges.
Then wash and dry the courgettes , remove the two ends and cut them into julienne strips with the appropriate tool.
Dress with cherry tomatoes and chopped basil and serve immediately, enjoy your meal!
Another recipe, on the other hand, is the one that involves quickly searing the zucchini spaghetti in a pan: this is how they are prepared.
Pan-seared zucchini spaghetti and cherry tomatoes recipe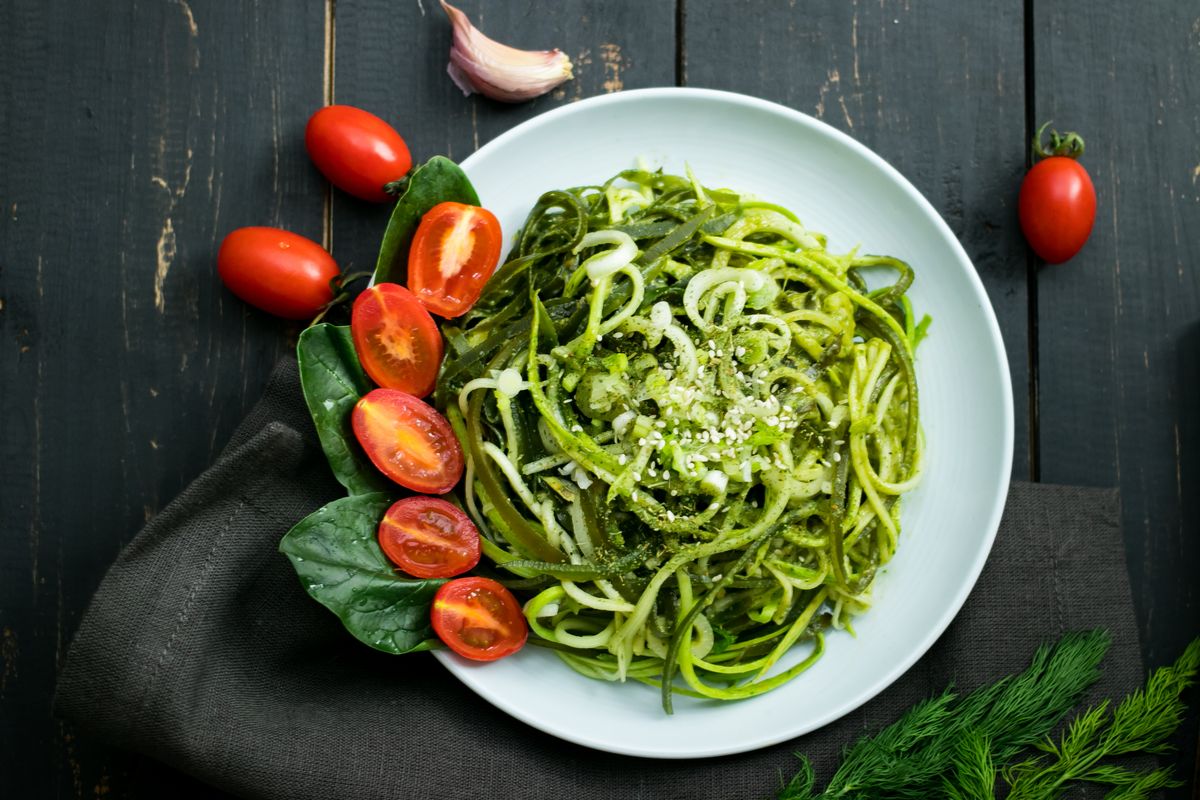 It is possible to make the pan-fried version of this fresh and 100% vegetarian dish . It won't take long to make the recipe, guaranteed results and respected diet without giving up a pinch of flavor.
6 courgettes
cherry tomatoes to taste
extra virgin olive oil to taste
pepper as needed
Parmesan cheese to taste
1 clove of garlic
Carefully wash the courgettes, peel them and make the spaghetti using the appropriate tool. Place a large pan on the stove, heat the oil and brown the garlic for a few moments. Remove the garlic and add the courgettes, sauté over high heat for two minutes, season with salt and pepper and season with the cherry tomatoes. Serve, sprinkle with grated Parmesan and serve. Enjoy your meal!
storage
We recommend consuming both dishes at the moment, but it is also possible to keep them in the fridge for 2-3 days . We do not recommend freezing in the freezer.
Riproduzione riservata © - WT