Fried courgette flowers with crunchy but egg-free batter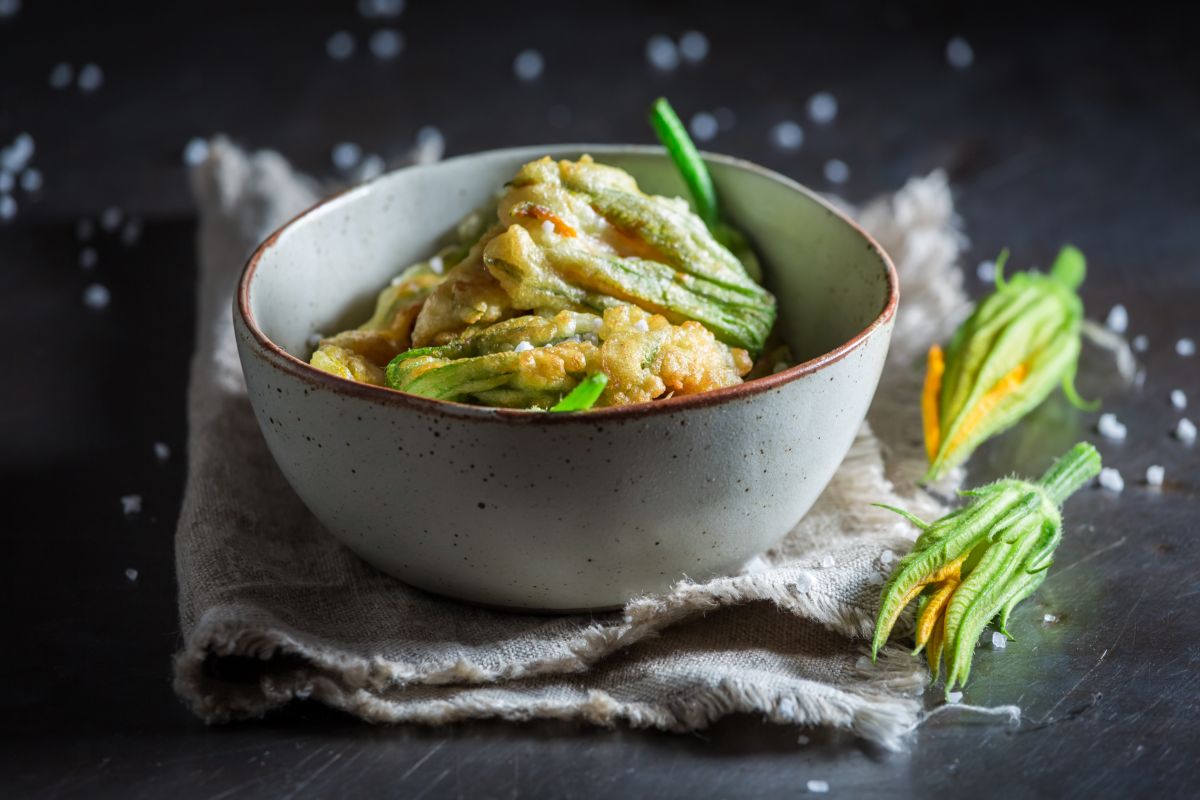 Fried zucchini flowers without eggs: the recipe with crunchy yeast-free batter and eggs, suitable for intolerant and vegans.
Zucchini flowers are undoubtedly one of the symbols of summer , they are very versatile and can be used in many preparations. Among these, the best known is frying. Below you can find the preparation of egg-free fried zucchini flowers, perfect for those who are intolerant to this ingredient or for those who simply follow a vegan diet. The courgette flowers prepared following this recipe are delicious served hot or warm . Here is the step-by-step recipe!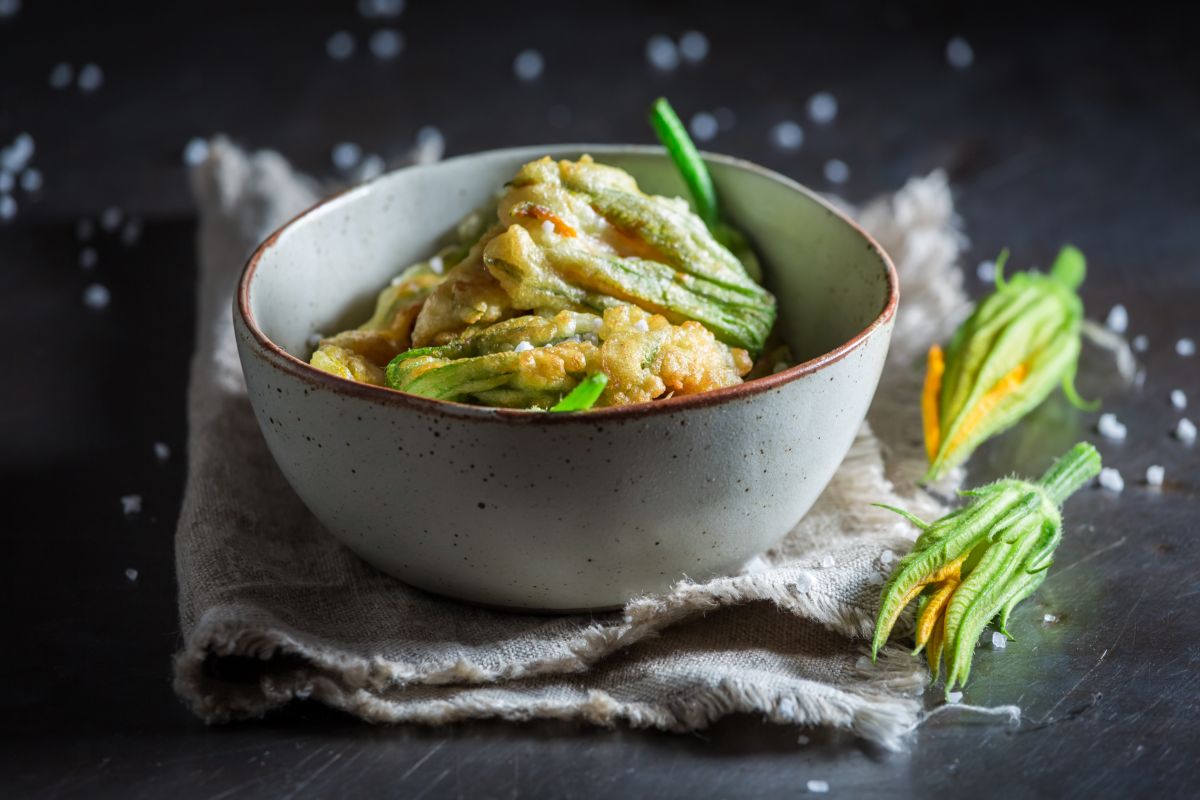 Preparation of fried courgette flowers without eggs
First clean the flowers well, remove the central pistil and remove the stems.
Wash the flowers carefully and dry them with a clean tea towel or kitchen towel, then prepare the batter for frying the egg-free courgette flowers.
Put the flour and salt in a large bowl, add the lager a little at a time and mix well with a fork to eliminate the formation of lumps. Mix well.
Add the washed and well dried flowers directly into the batter. Dip the flowers in the batter being careful not to break them .
Pour the oil into the pan, put on the fire and heat. Fry the courgette flowers a little at a time, brown them on both sides then drain the excess oil and serve piping hot. Enjoy your meal!
If you want, you can flavor the batter with powdered spices such as curry, paprika, turmeric or powdered spices. Alternatively, also try the risotto with courgette flowers !
storage
We advise you to consume the courgette flowers immediately after preparation or within the day at the latest. Store in the fridge, well covered with plastic wrap, but bear in mind that the frying will tend to become mushy as time passes.
Riproduzione riservata © - WT