Fried green tomatoes: photos and videos of an Oscar-winning dish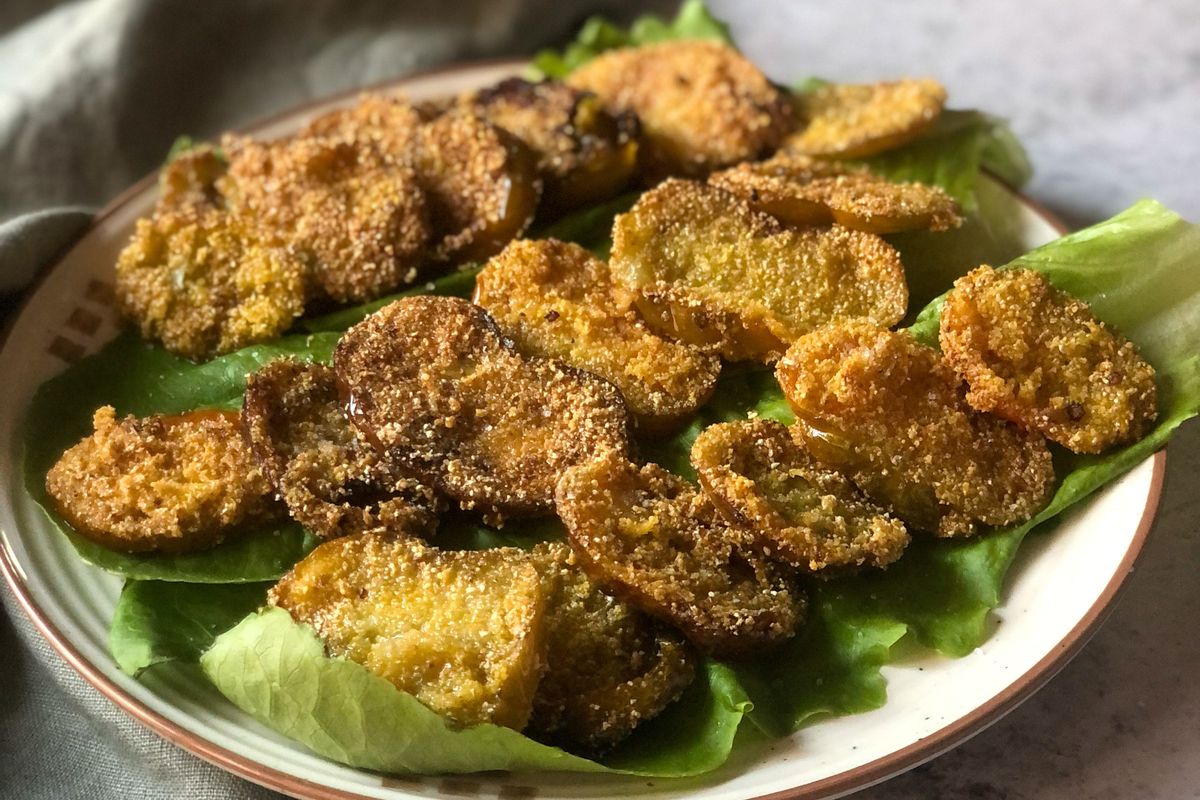 Fried green tomatoes with crunchy breading: the ingredients and the recipe to prepare a delicious appetizer!
Today we prepare fried green tomatoes with a crunchy cornmeal breading , a delicious and tasty appetizer. Green tomatoes are characterized by a much firmer pulp than red ones and the best time to enjoy them is from spring to the end of summer.
This very famous recipe was first proposed in the book Whistle Stop Coffee Fried Green Tomatoes , the 1987 novel by Fannie Flagg, and then taken from the film Fried Green Tomatoes at the Train Stop (1991).
And then oil in the pot, here are photos, steps and videos to prepare the recipe!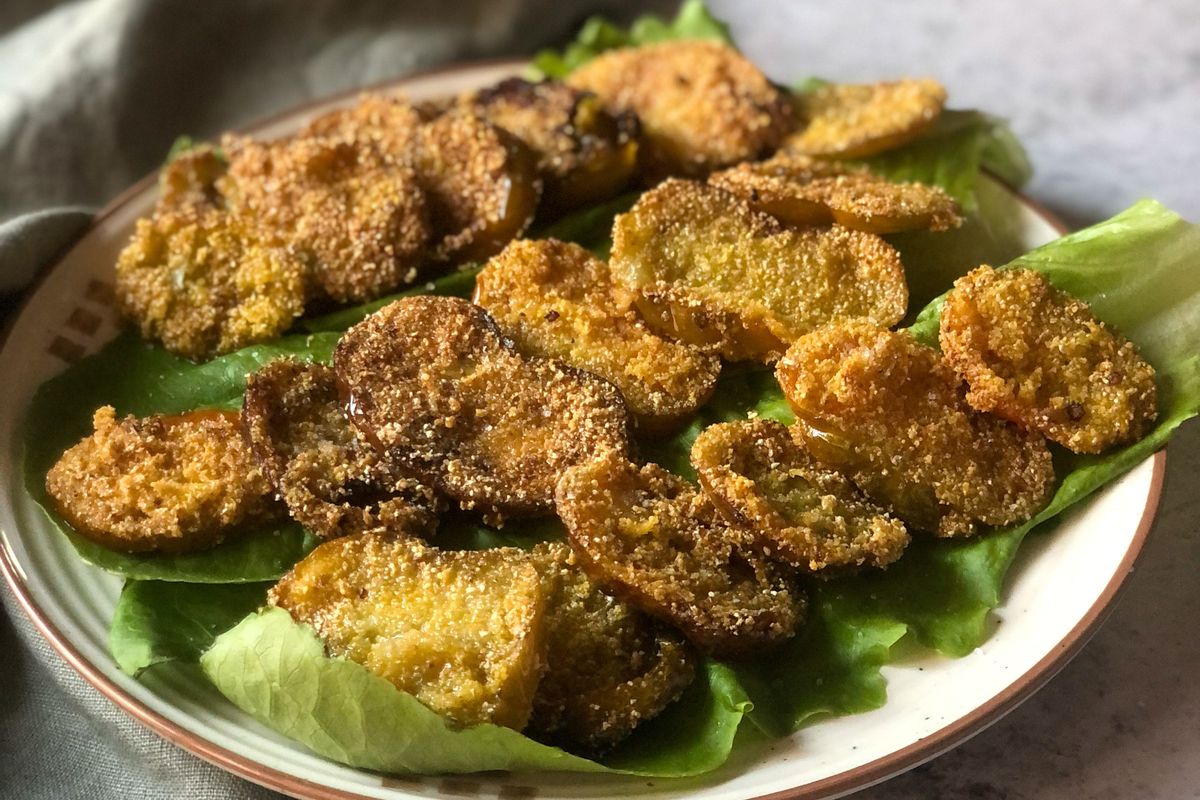 Preparation of fried green tomatoes without egg
1. First wash the green tomatoes, dry them and cut them into slices at least 1 cm thick .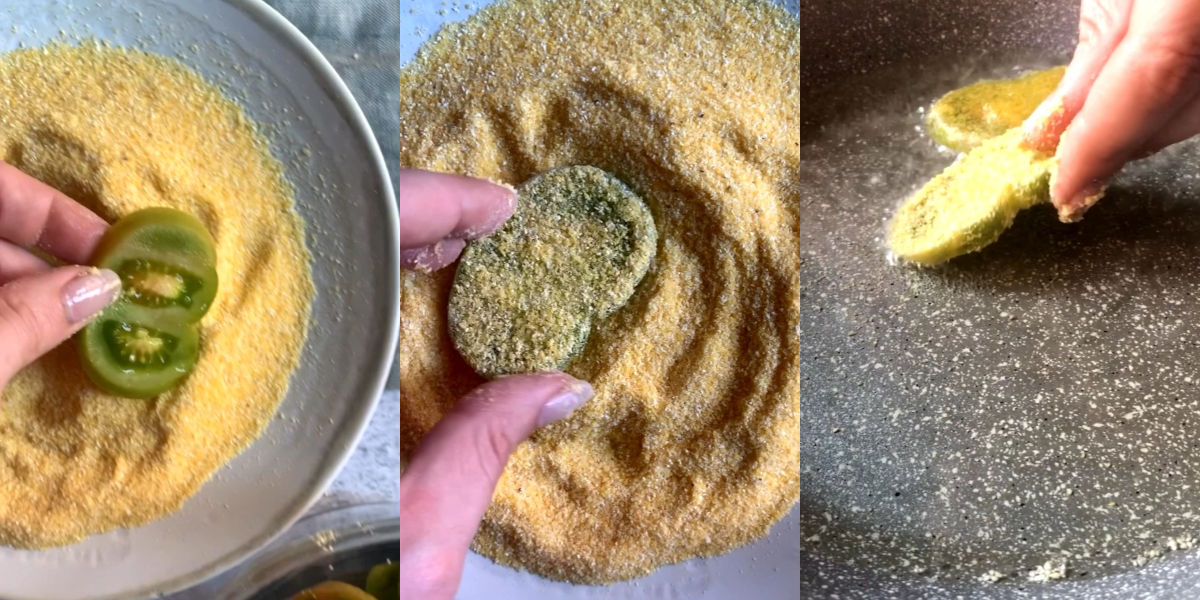 2. Dip the tomato slices in the cornmeal and fry them in very hot oil.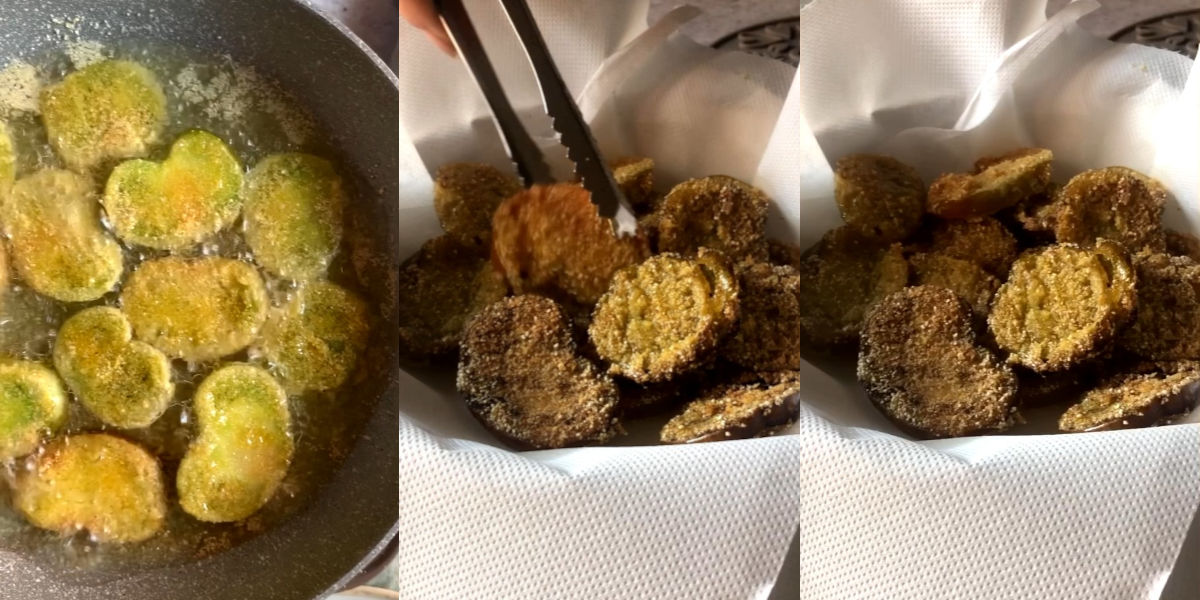 3. Turn the tomatoes to form a crunchy crust on both sides, lift them with a slotted spoon and place them on a plate lined with fried paper.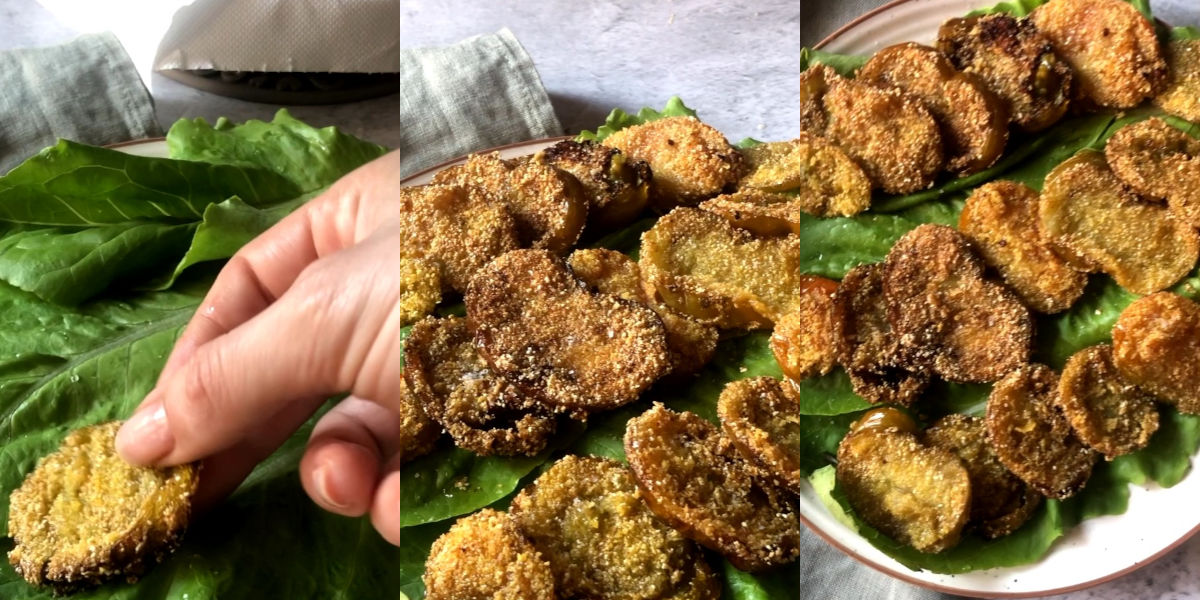 4. Place the fried tomatoes on a serving plate and salt to taste and serve immediately.
Fried green tomatoes: history and origin of the dish
In this dish we find all the aromas of South America in the Thirties. In Fannie Flagg's book we find ourselves in the town of Whistle Stop, in a café where Idgie and Ruth find shelter from the dangers of the world.
The two women are forerunners of the times: they are young, self-sufficient (the bar is theirs) and have many black friends . Thread of the story? Fried green tomato…
Fried green tomatoes: variations and suggestions
You can enrich the croquettes with a delicious cheese mousse : prepare it by mixing the spreadable cheese with the chopped basil, cover with plastic wrap and keep aside. When serving, top your fried green tomatoes with a quenelle of cheese mousse.
Cornmeal can be substituted for panko, a breadcrumb made from Japanese white bread. Widely used to make frying lighter, in fact, panko does not fry during cooking like classic breadcrumbs and is also perfect for frying meat and fish which will not get soaked in oil during frying.
Another dish that we recommend is dogfish with green tomatoes .
storage
We recommend consuming the tomato dish at the moment, in fact, frying is very good immediately, then as the hours go by it begins to soak the vegetables and becomes unattractive. We also advise against freezing in the freezer.
Riproduzione riservata © - WT