Fried mountain pizzas, the Neapolitan recipe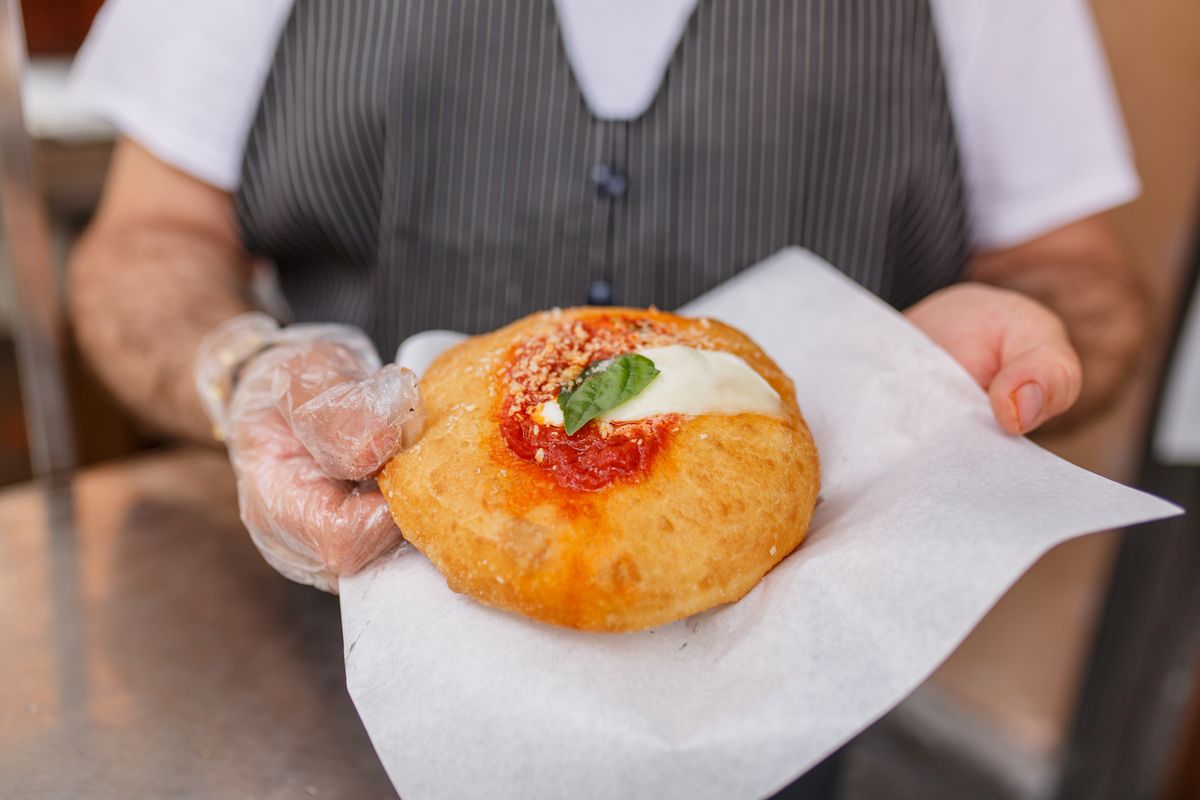 Impossible to resist the montanare, a street food originally from Naples prepared with fried pizza dough enriched with tomato and cheese.
The binomial pizza and Naples is almost indissoluble but you must know that the culinary tradition of this city also boasts other preparations similar to pizza, perhaps less known but certainly no less tasty. Among these, the montanare stand out, also known as fried pizzelle.
This typically Neapolitan street food is nothing more than leavened and fried pizza dough. Said like this it seems very simple but in reality it is only the best master pizza makers who obtain perfect montanare, well fried and enriched with the right amount of tomato (which does not run) and cheese. But we have tried to find out all the details of this preparation so that you can also prepare it at home. Ready?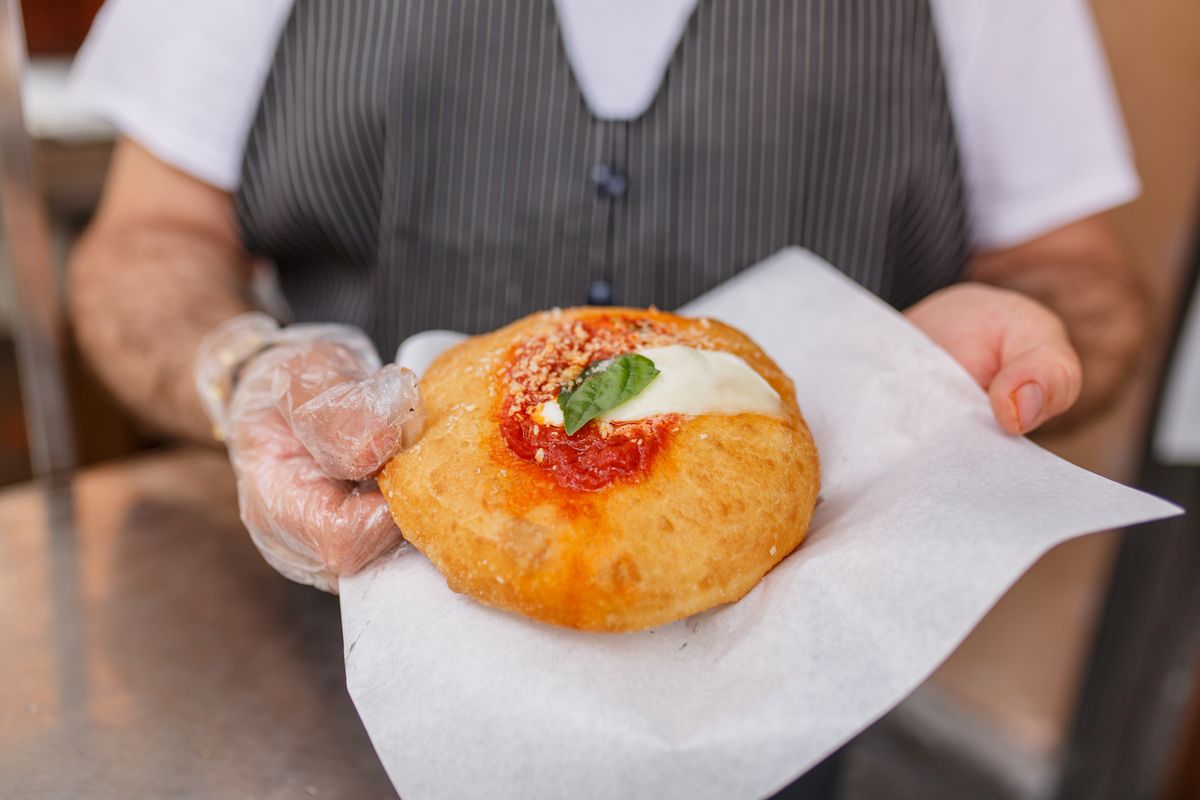 How to prepare the montanare recipe
Start by preparing the dough which is nothing more than pizza dough . Combine the flour and yeast in a bowl, then slowly pour in the water, starting to knead with a spoon. When the dough begins to compact, add the salt and a spoonful of oil and finish working on the pastry board.
Form a loaf and put it to rise in a bowl covered with plastic wrap placed in the oven off with the light on. It will take about 3 hours.
In the meantime, prepare the sauce which, as mentioned, must be quite thick. Cook the tomato puree in a saucepan together with a drizzle of oil, a clove of garlic and a pinch of salt until it thickens.
Roll out the dough with a rolling pin until it reaches 1 cm in thickness then, with an 8 cm pastry cutter, make as many discs as possible.
Press them lightly in the center so that even after cooking there is a recess for the sauce, and fry them in abundant seed oil until they are swollen and golden. The ideal temperature is between 170° and 180°C.
Once ready, drain them with a slotted spoon and quickly pass them on absorbent paper before dressing them with a spoonful of tomato sauce and a sprinkling of Parmesan.
storage
Like all fried foods, montanare should also be enjoyed at the moment . If you have a surplus, our advice is to
Riproduzione riservata © - WT