From French cuisine comes the Rossini fillet, delicious and elegant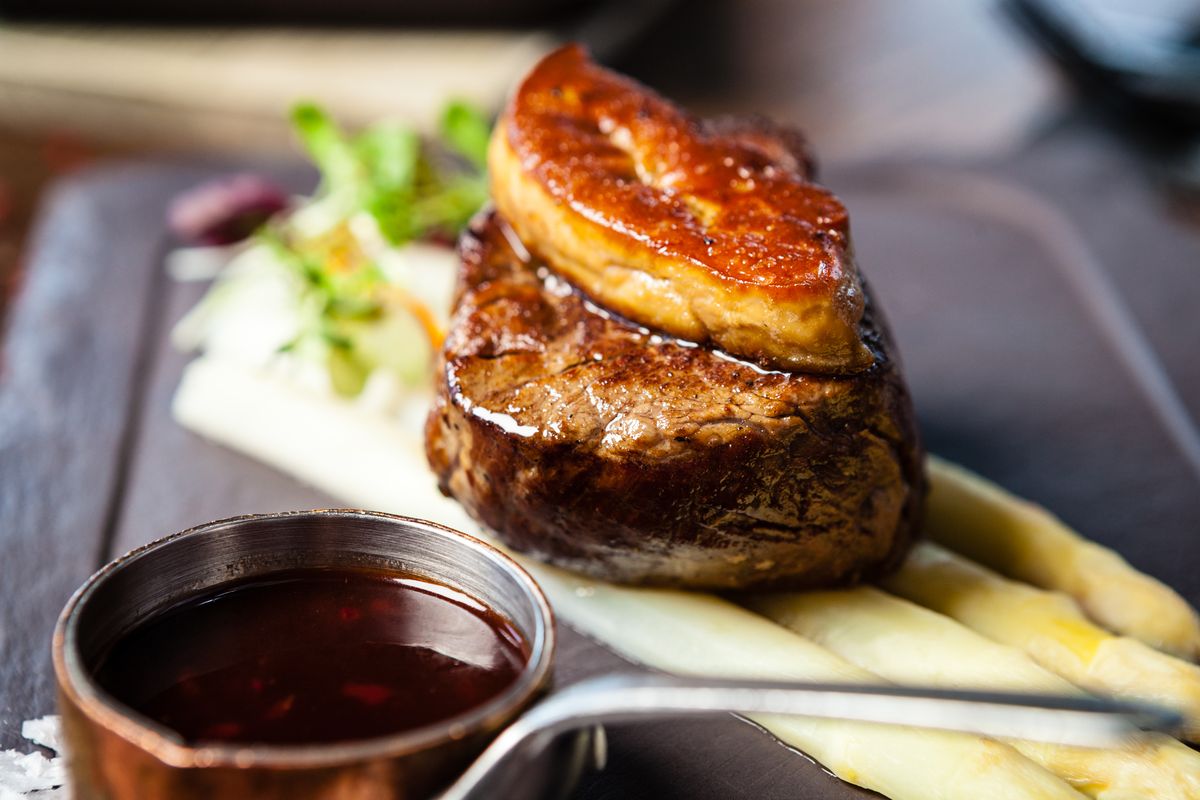 Fillet alla Rossini is a second course based on beef fillet, enriched with foie gras and black truffle.
From French cuisine comes the original recipe of fillet alla Rossini. It is a truly elegant and delicious second course, which bears the name of a famous opera composer. According to some stories, in fact, it would have been Gioacchino Rossini who suggested to chef Moisson, owner of a restaurant in Paris, to make this recipe – which still bears his name. Also known as Rossini tournedos, these are beef fillets cooked with Madeira, so as to become succulent. To be even fancier, this typical French product is served with a piece of foie gras and black truffle flakes.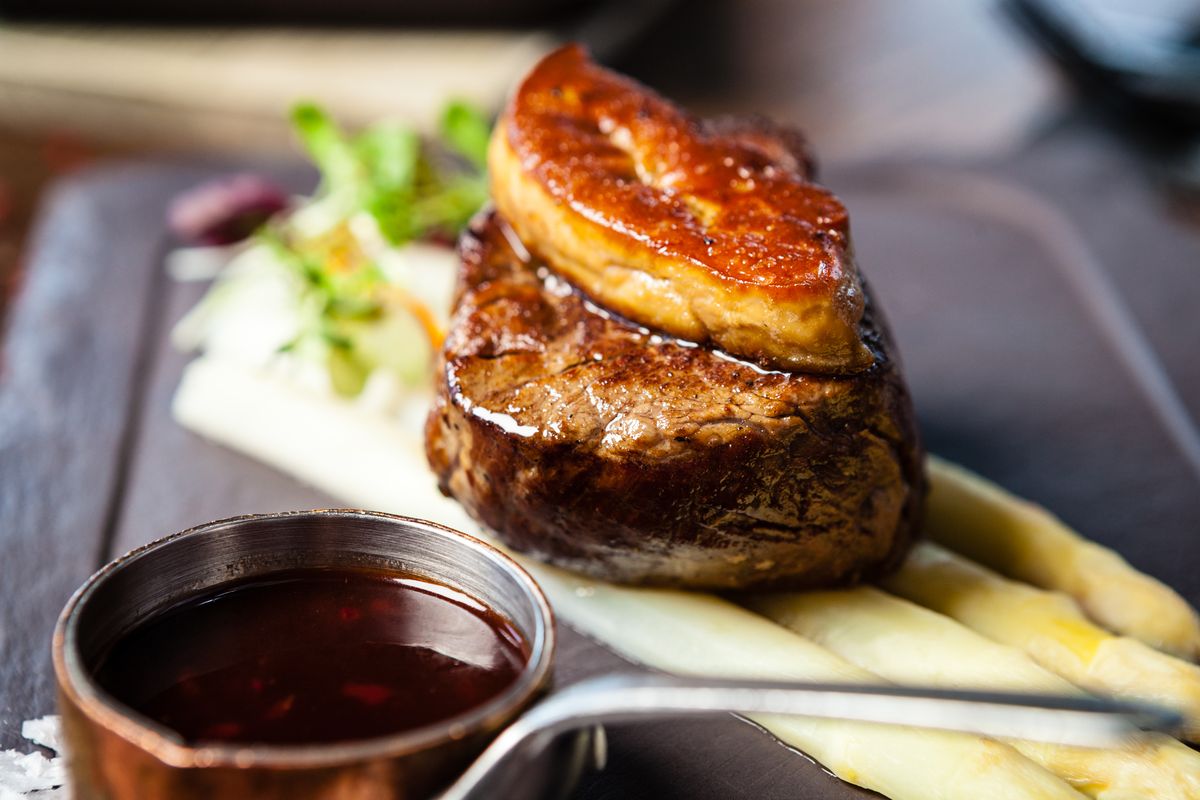 Preparing the recipe for fillet steak Rossini
Take the fillet and cut it into 4 fairly thick round slices ( about 3 cm ).
Tie each slice individually with a string , in order to keep the meat compact. Set aside momentarily.
In a pan, put a knob of butter (20 g) and let it melt over the heat.
Cut the foie gras into thick slices and brown them in a pan; brown for a few seconds on each side.
Once cooked, place them on a tray covered with absorbent paper.
In the same pan, put the rest of the butter. When it is melted, start cooking the slices of beef tenderloin.
Cook each slice, 2 minutes per side . Halfway through cooking, add salt and pour the Madeira (or any red wine) and let it evaporate.
Once cooked, remove the string from each slice and serve. Cover with the gravy and place a slice of foie gras on each fillet.
Decorate with black truffle flakes and serve.
storage
The fillet alla Rossini is a succulent and delicious second French dish. The best advice is to consume it at the moment and avoid conservation.
If you are a meat lover, also try the Sauerbraten, the German-style beef .
Riproduzione riservata © - WT