Fusilloni with aubergine sauce flavored with fennel… and it's immediately a gourmet dinner!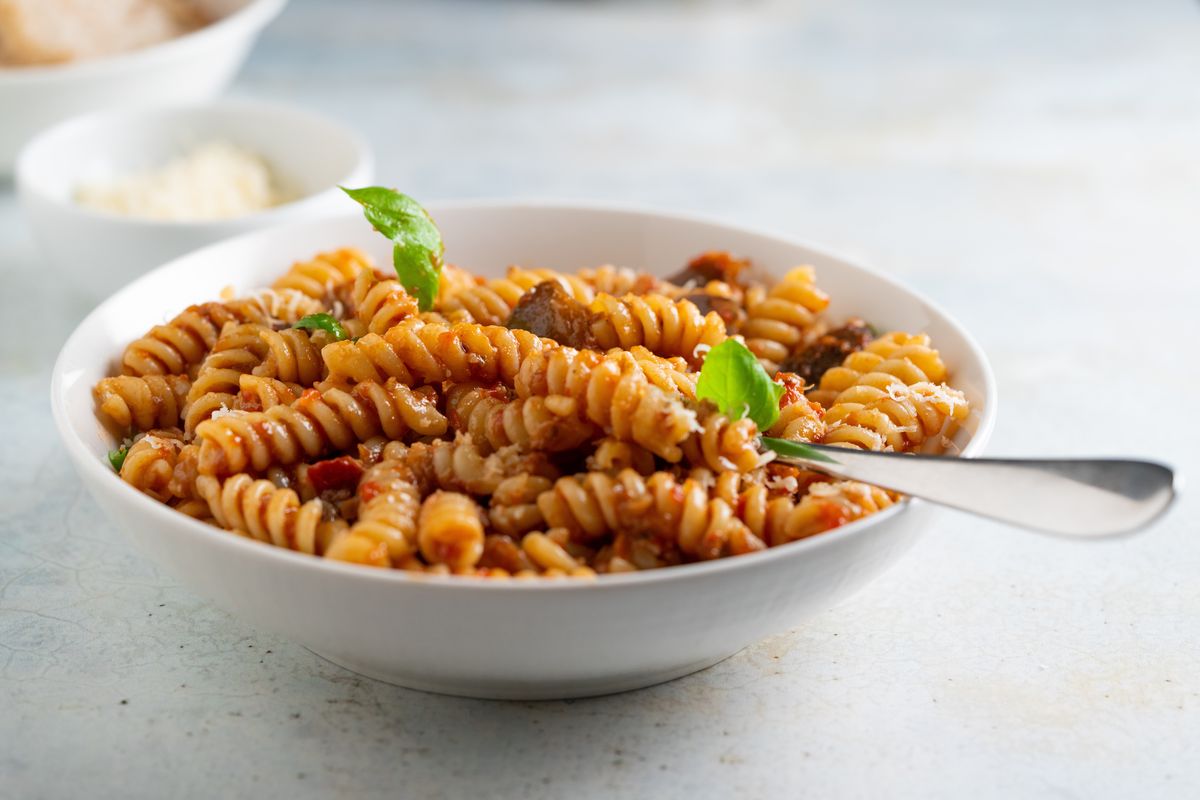 Pasta with vegetarian sauce of tomatoes and grilled aubergines, recipe for preparing a natural, tasty and full-flavoured first course.
Today we offer you a first course of pasta with vegetarian sauce based on fresh tomatoes and aubergines first grilled and then added to the tomato sauce. The sauce is then flavored with blanched fennel, perfect for adding an extra touch to this tasty vegetarian pasta prepared with simple ingredients . Here is the step-by-step recipe!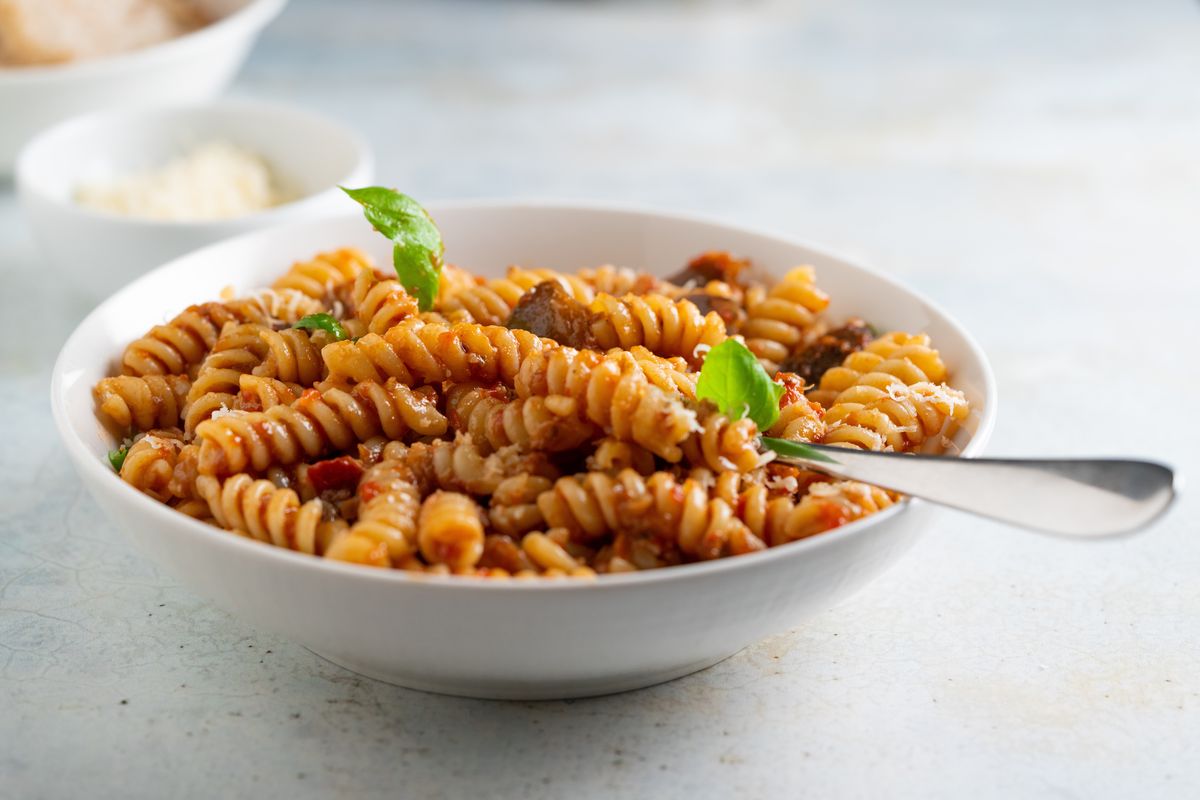 Preparation of pasta with vegetarian ragu
First of all prepare the vegetable sauce for the pasta: clean the fennel by removing the toughest parts then cook it in a pot of salted water for 5 minutes. Drain the fennel and keep the cooking water aside.
In another pot of water, blanch the tomatoes for a minute then peel them, remove the seeds and cut the tomatoes into chunks.
Peel the shallot, slice it thinly and sauté it in a pan with a couple of tablespoons of olive oil and leave it to flavor for 1-2 minutes then add the tomatoes cut into chunks. Season with salt and pepper and cook for about ten minutes or just enough for the sauce to reduce.
In the meantime, cook the aubergine slices on a non-stick grill for a couple of minutes on each side. Once the aubergines are cooked, cut them into small pieces and add them to the tomato sauce.
After adding the aubergines, add the cooked fennel to the sauce.
Bring the water in which you cooked the fennel back to the boil and cook the fusilli for the time indicated on the package .
Drain the fusilli and quickly toss them in the pan with the vegetarian sauce. Plate up and…enjoy your meal!
Alternatively, we suggest you try the classic and timeless pasta alla Norma .
storage
We recommend consuming the first course of pasta at the moment . Alternatively, you can keep it for a maximum of 1 day in the fridge, and then heat it in a pan with a drizzle of oil or in the microwave.
Riproduzione riservata © - WT