Ghiotta cod: a simply amazing fish dish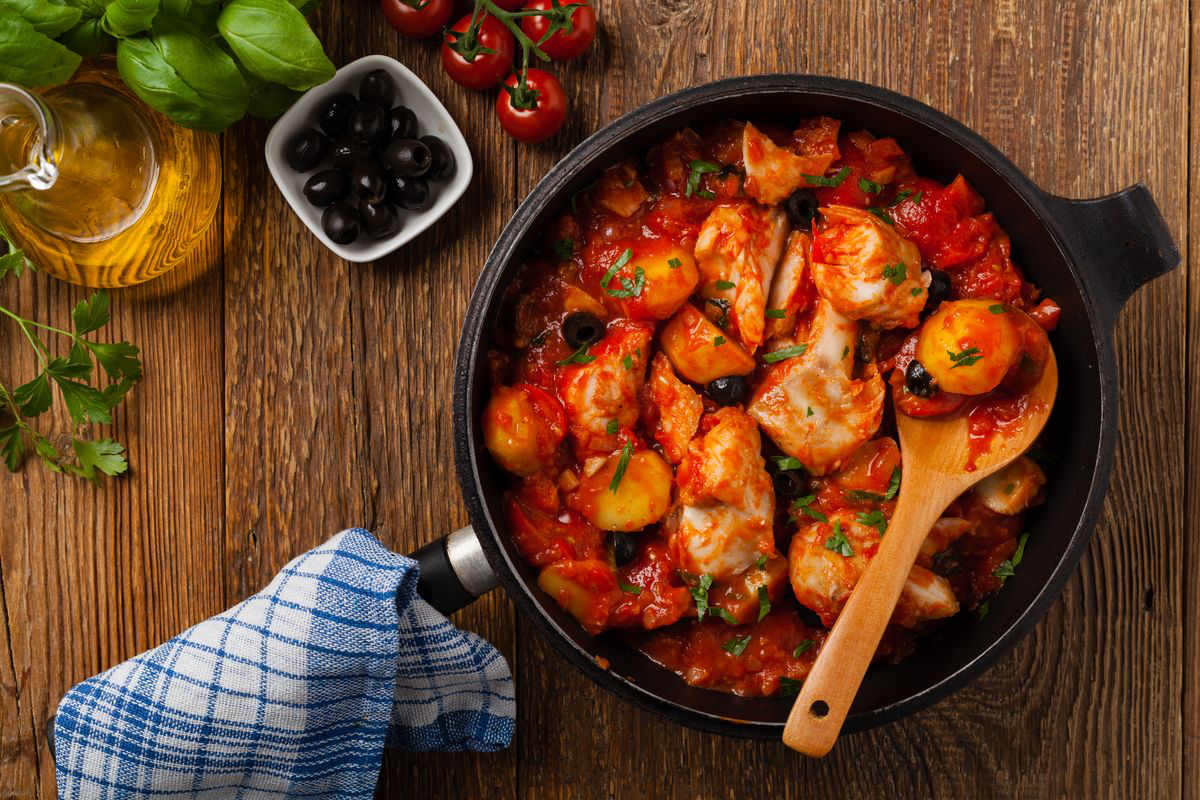 The recipe for cod alla ghiotta is a typical dish of southern Italy and in particular of Sicilian cuisine. Here's how to prepare this fish-based main course!
Are you looking for an original recipe to prepare a typical product that has fish as its protagonist but not only? We cannot fail to offer you cod alla ghiotta, the recipe of the Sicilian dish prepared with the addition of tomato, black olives, onion, pine nuts, raisins and potatoes. It is a complete dish , therefore suitable to be served also as a single dish.
Not everyone knows that it is traditionally prepared for Christmas Eve, but it is so good that it is worth preparing on other occasions as well. Here are all the secrets and steps to prepare this recipe!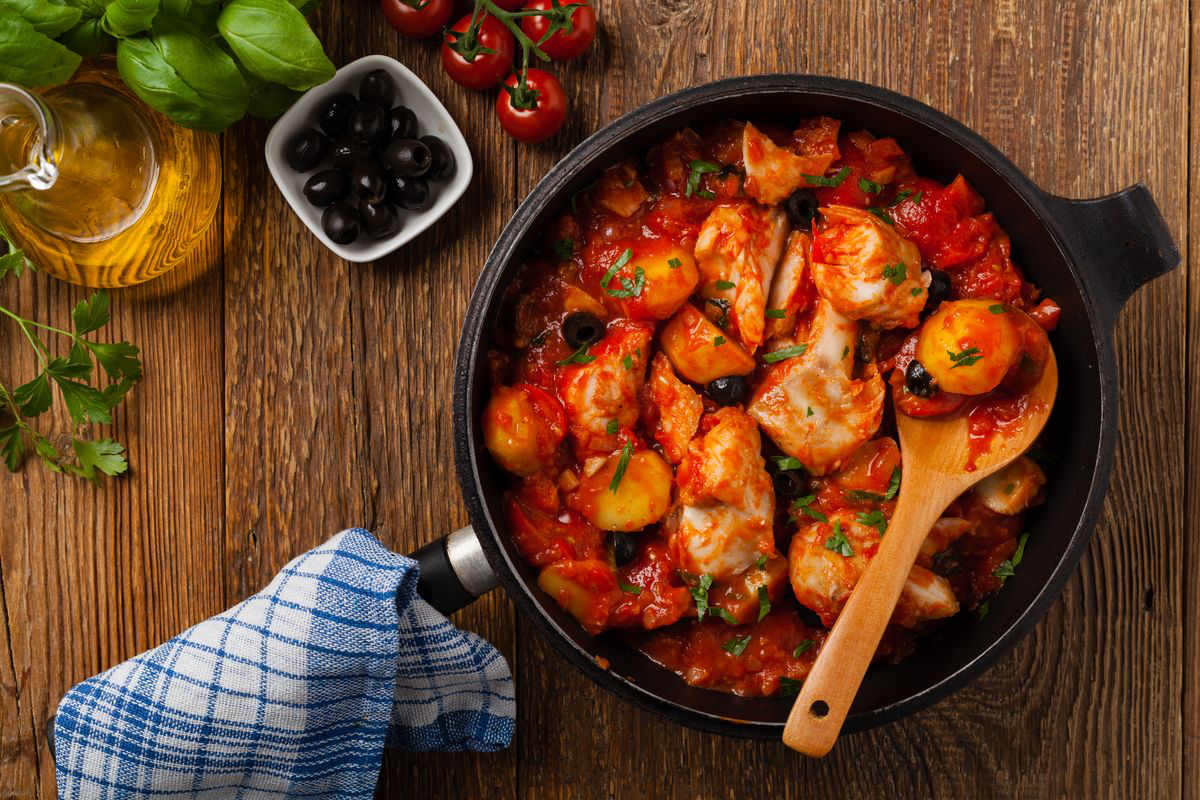 Preparation of cod alla ghiotta
Take the cod, put it to soak in cold water for a whole night so as to reduce its flavor even if it is already desalted. After the time indicated for soaking, drain the cod from the water, dry it with kitchen paper and remove the skin, being careful not to damage the pulp.
Cut the cod into slices , keep them temporarily aside and continue with the preparation.
Peel the onion and chop finely, pour a drizzle of oil into a low-sided pan , add the onion and brown it over medium heat. Then add the pitted olives, pine nuts, capers and raisins.
Sauté everything until the onion is soft, add the tomato pulp and let it cook for a few minutes. Add the cod steaks and cook the fish together with the tomato sauce.
After the first 30 minutes of cooking , add the peeled and chopped potatoes. Close the pot with the lid and continue cooking for another 30 minutes . Stir occasionally and if the tomato sauce gets too dry, add a drop of water.
When cooked, season with salt if necessary and add a little chopped fresh parsley before serving and add salt to taste.
storage
The cod prepared following the Sicilian recipe can be stored in the refrigerator for 1-2 days from preparation in an airtight container. Before consuming it, we advise you to heat it for a few minutes.
If you like typical fish-based recipes, we also recommend that of creamed cod .
Riproduzione riservata © - WT