Gluten-free peach cake: perfect for summer!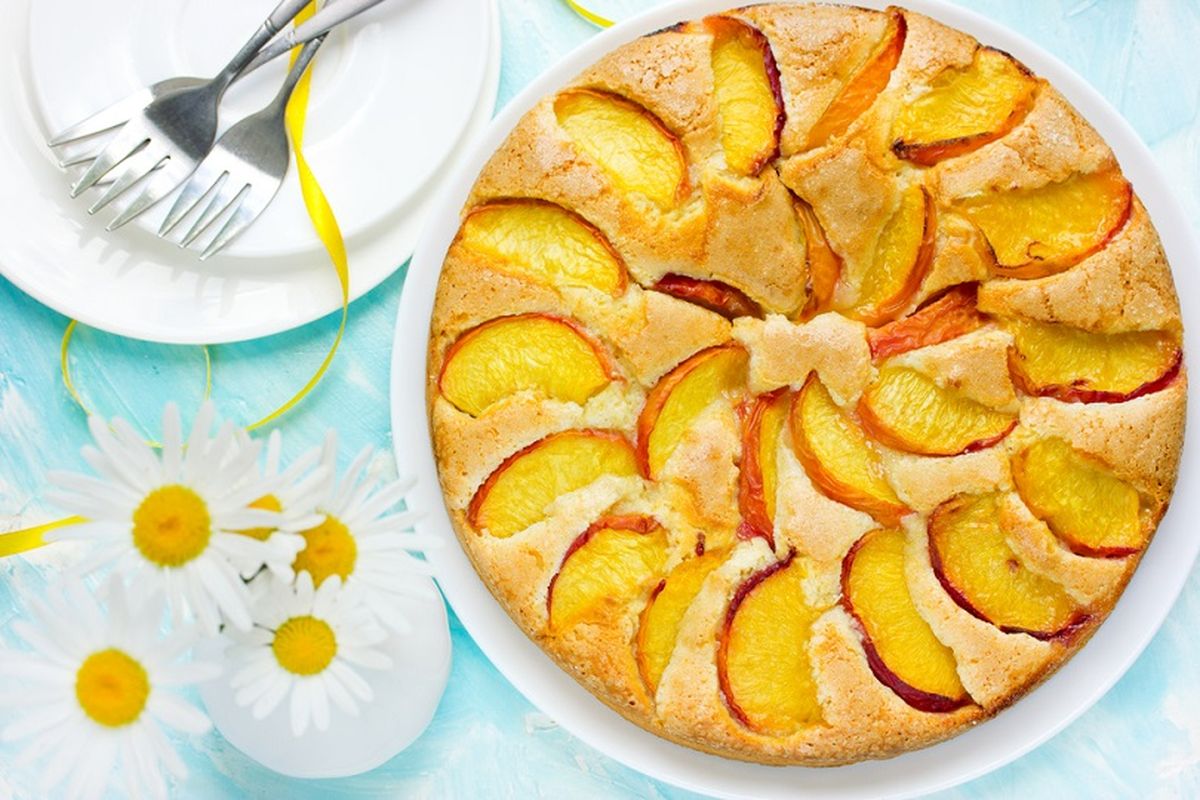 Here is the soft and delicious recipe for gluten-free peach cake, ideal for breakfast or a delicious snack!
Gluten-free peach cake is very simple to prepare and perfect for those who love desserts with fresh seasonal fruit. This cake is also suitable for those who are gluten intolerant as the dough is made with gluten-free cake flour and for a sweet break you can serve it with a scoop of vanilla ice cream.
Let's see immediately all the steps of the gluten-free peach cake recipe!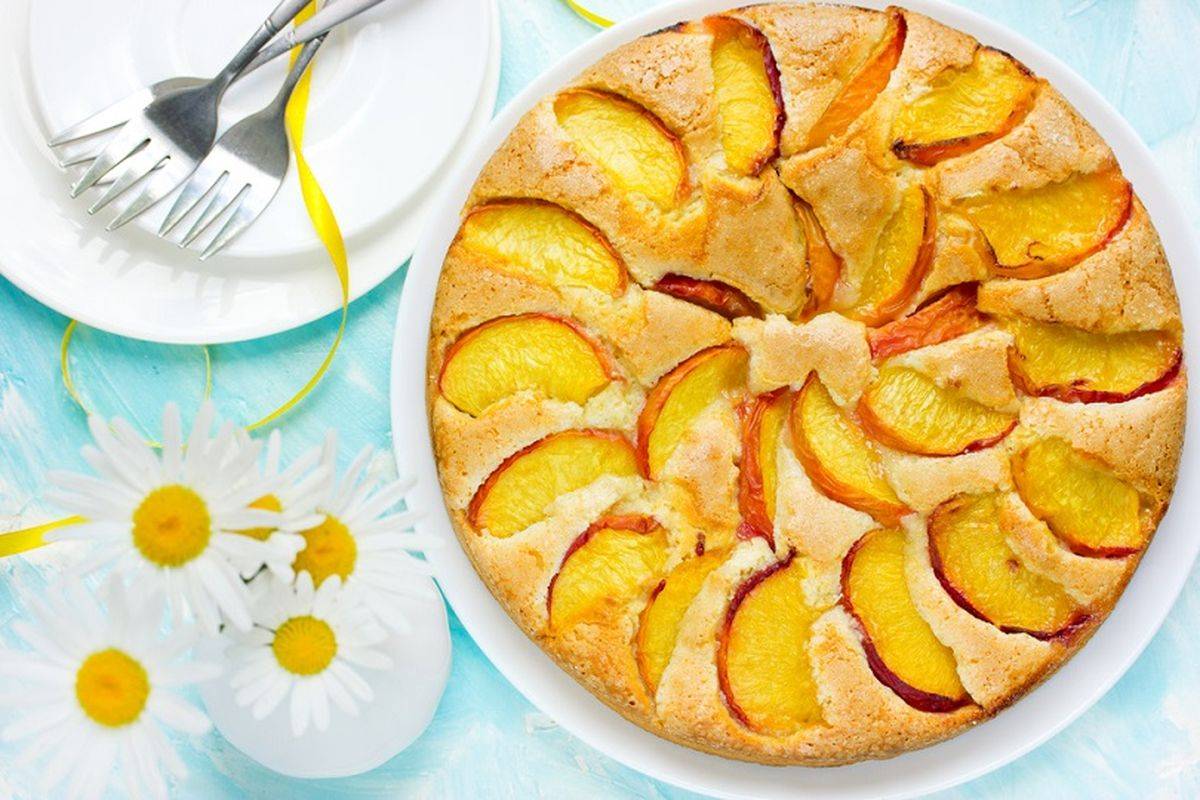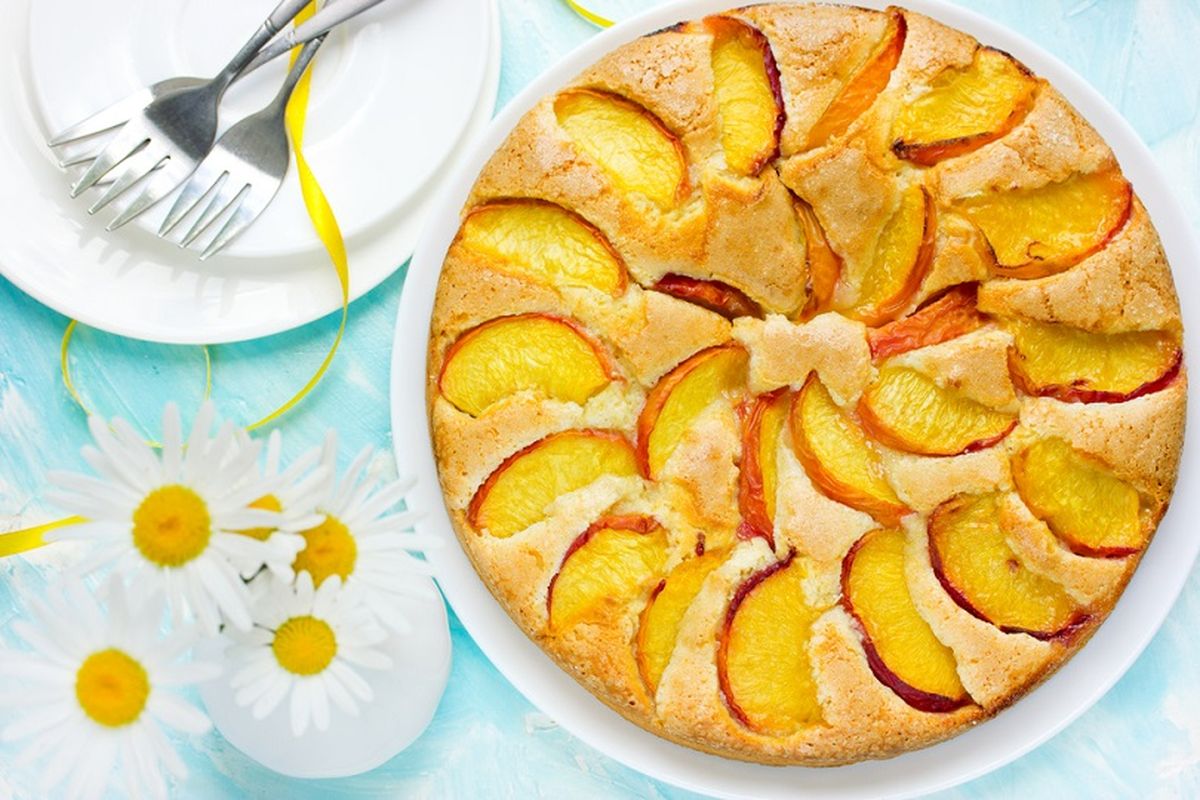 Preparation of gluten-free fresh peach cake
First, shell the eggs inside the bowl of the planetary mixer, add the sugar and work until you obtain a light and frothy mixture.
Continue adding the well sifted flour and baking powder, then add the milk and eggs. Wash the peaches well and cut them into wedges. You can decide according to your taste whether to peel the peaches or not.
Pour half of the dough into a cake tin lined with baking paper, add half of the peaches cut into wedges then cover with the rest of the dough.
Decorate with leftover peaches forming a sunburst pattern. Bake in a preheated oven at 180°C and cook for 35/40 minutes.
Check the cooking by doing the classic toothpick test : if it comes out dry , the cake is ready to be taken out of the oven. Let cool completely before dusting with icing sugar and serving.
Alternatively, you can prepare the gluten-free peach cake in syrup by simply replacing the fresh peaches with those in syrup .
If you liked the recipe for gluten-free peach cake, discover the video of the preparation .
If you prefer, here are all our recipes with peaches !
storage
The cake can be kept safely out of the fridge for 2-3 days , under a glass bell jar for sweets and away from sources of light or heat. We do not recommend freezing in the freezer.
Riproduzione riservata © - WT