Gluten-free whipped shortbread (perfect for the biscuit maker)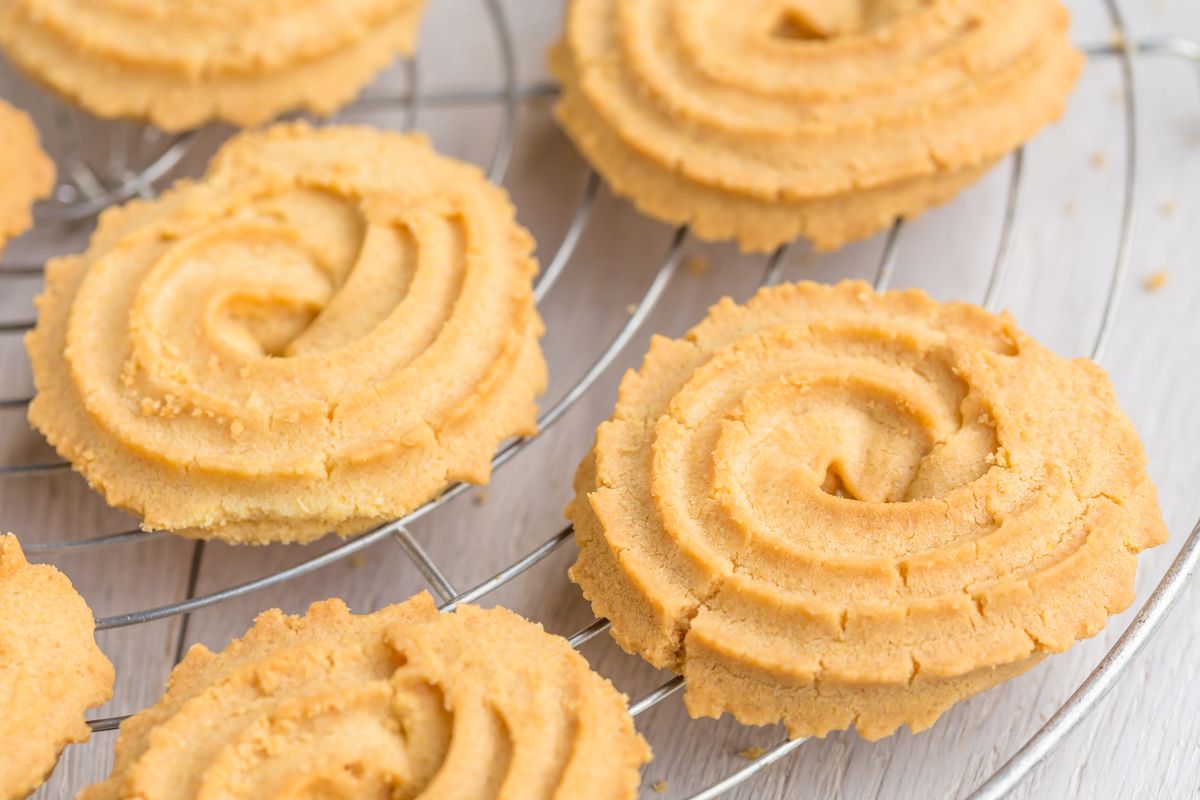 Let's find out the ingredients and recipe for preparing the gluten-free whipped shortbread, a soft and delicious dough for fragrant sweets!
The gluten-free whipped shortcrust pastry is a particular preparation of the perfect pastry for those who want crumbly biscuits, perfect to combine with afternoon tea or a fresh fruit juice. This basic dough is prepared with rice flour and corn flour, valid substitutes for wheat flour. However, it is important to check that the crossed-out ear symbol is present on the packaging of the products used in order to avoid dangerous contamination .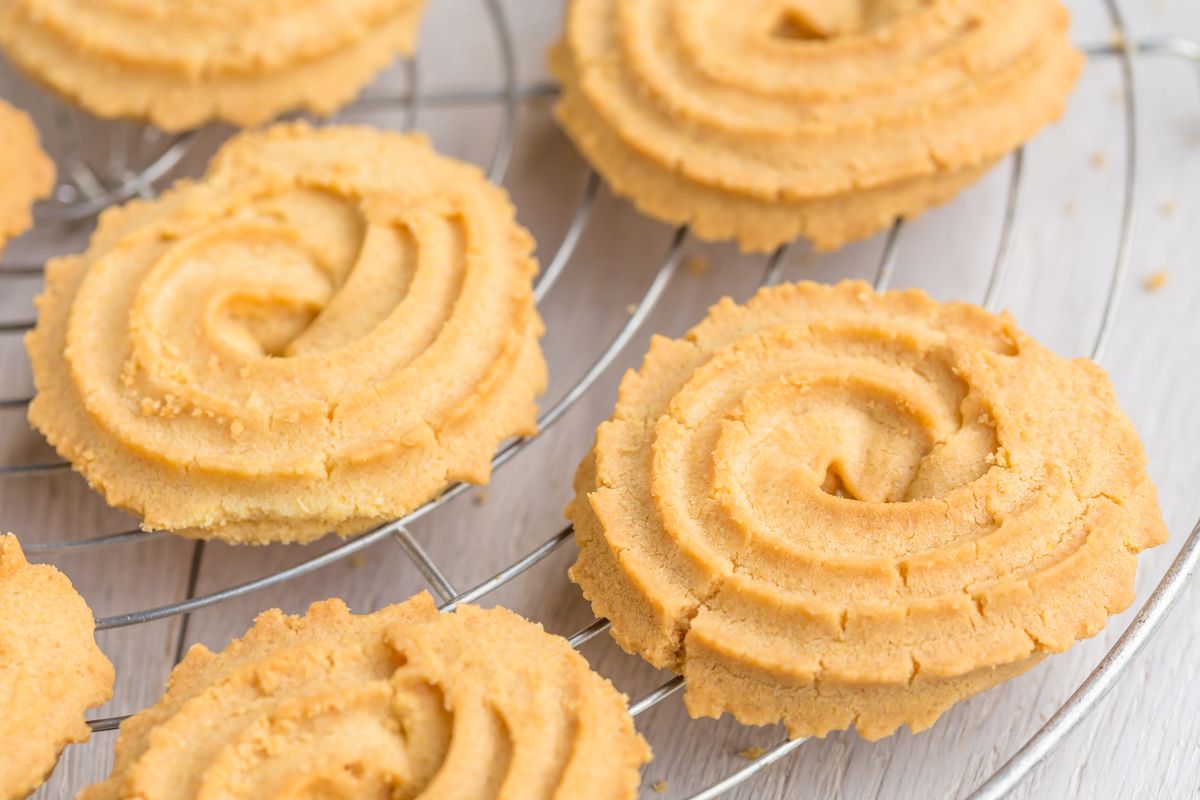 Preparation of gluten-free whipped shortcrust pastry
First, cut the soft butter into chunks then pour it into the bowl of the planetary mixer, add the icing sugar and operate the whisk to obtain a cream.
Continue adding the egg and then the gluten-free flours and baking powder.
Transfer the mixture thus obtained inside the biscuit maker or in a pastry bag and form the biscuits directly on a pan lined with baking paper, making the shapes you prefer.
Instructions for cooking: the gluten-free shortbread biscuits cook in 15 minutes in a hot oven at 180 °C . You can decorate the biscuits with chocolate drops, candied fruit or when cooked you can decorate the biscuits with melted chocolate.
Alternatively, here are all our shortcrust pastry recipes for you!
storage
The biscuits made following this preparation are kept out of the fridge for about 5-6 days , inside a special container for sweets away from sources of heat or light. We do not recommend freezing the whipped pastry in the freezer.
Riproduzione riservata © - WT