Gnocchi alla norma in the air fryer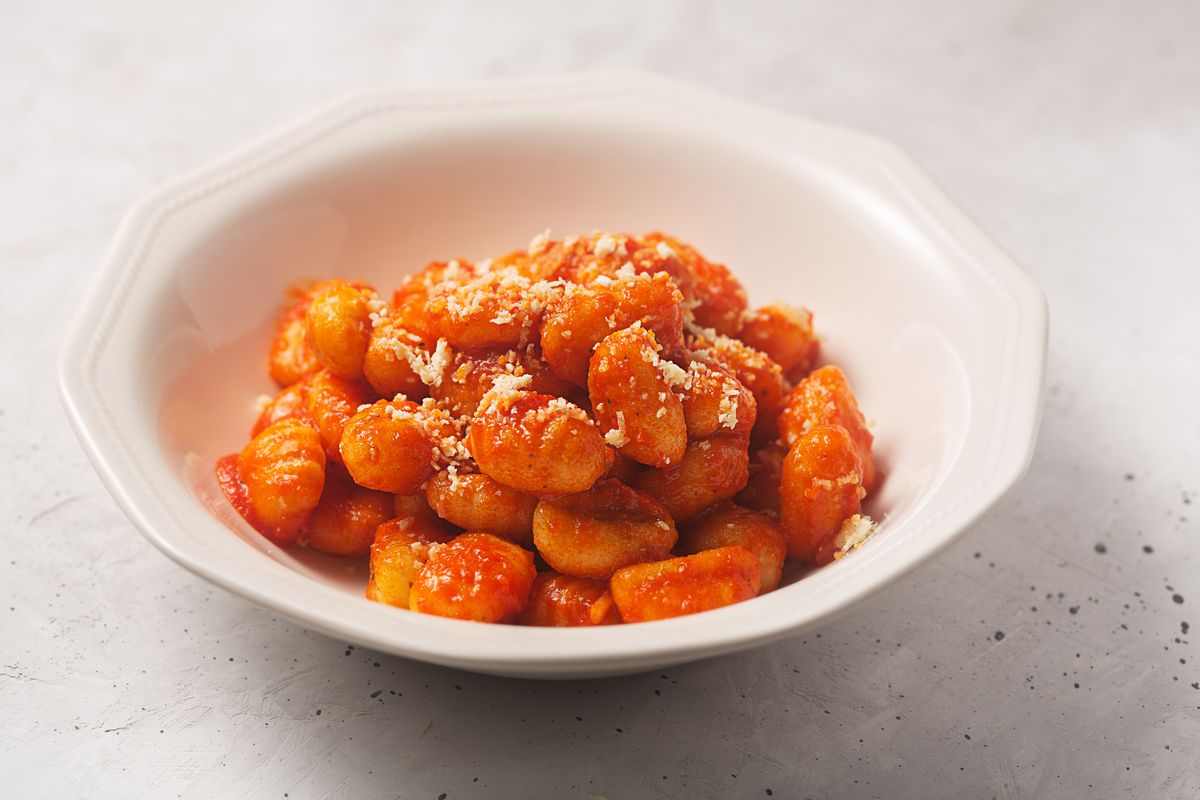 Surprising but true, this is how we prepare gnocchi alla norma in an air fryer, for a quick and tasty first course.
Let's find out together how easy it is to prepare gnocchi alla norma in an air fryer with this quick recipe. It is a typical Sicilian product, linked to a long tradition. Loved by many generations, this first course is simple to make, the starting point is excellent potato gnocchi , essential for creating this dish. The homemade pasta, then, should be accompanied by tomato purée, aubergines cut into cubes and a little ricotta. Season with fresh basil and serve… you will see that this dish will be snapped up!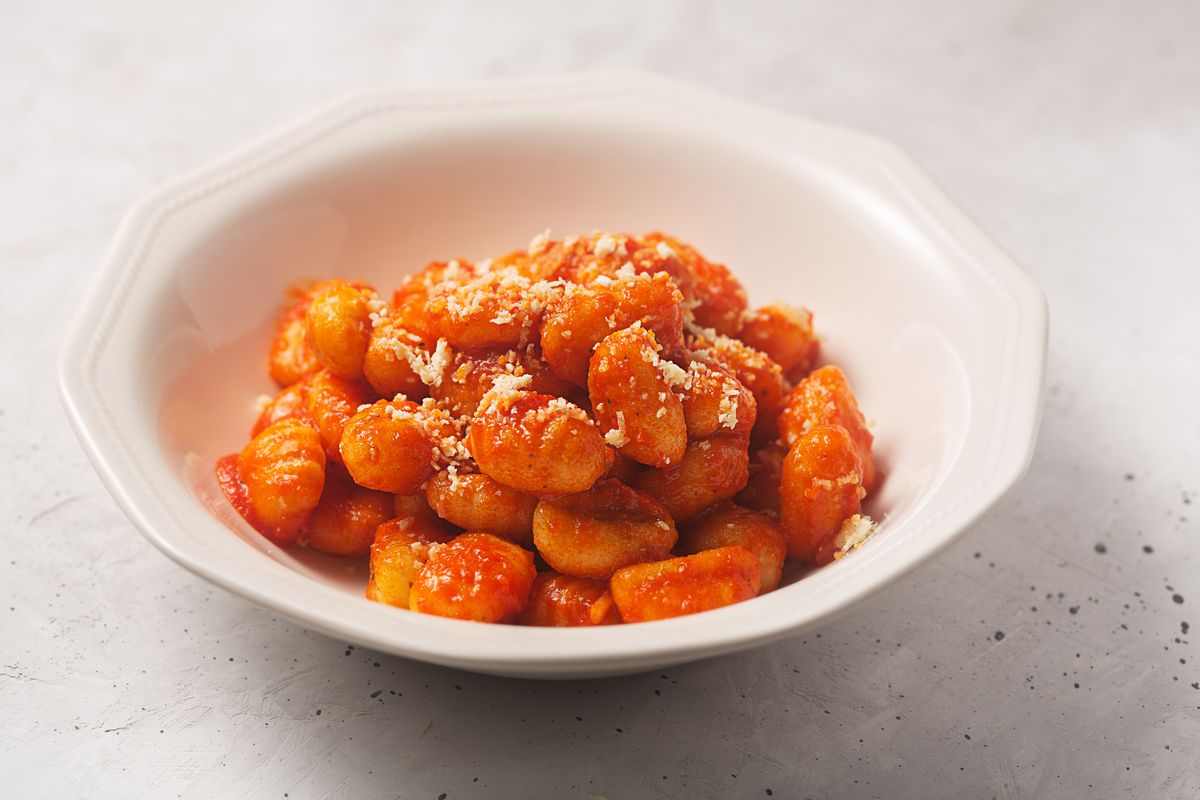 Preparing the recipe for gnocchi alla norma in an air fryer
To begin, wash and dry the eggplant with paper towels. Remove the top and cut it in half, then peel it.
Cut the pulp into cubes and put them in the basket of the fryer, to let them dry at 180°C for 20 minutes .
In the meantime, prepare the sauce: brown the garlic in a saucepan covered with a drizzle of oil, cooking on the stove.
In the bowl, remove the garlic and pour the tomato puree and fresh basil; cook for 15 minutes .
When the aubergine cubes are golden, add them to the sauce and continue cooking for 10 minutes; at the end, mix and season with salt.
Fill another saucepan with lots of water, add salt and bring to a boil on the stove; dip the gnocchi and cook for the necessary time.
Subsequently, drain the gnocchi and add them to the sauce; mix and add a little flaked ricotta salata .
All you have to do is plate and serve!
storage
The gnocchi alla norma in the air fryer are a delicious and easy to make first course, but one that will appeal to all diners. Preservation is not recommended , because they are good to eat at the moment.
Riproduzione riservata © - WT