Gnocchi alla sorrentina: a delicious classic of Italian cuisine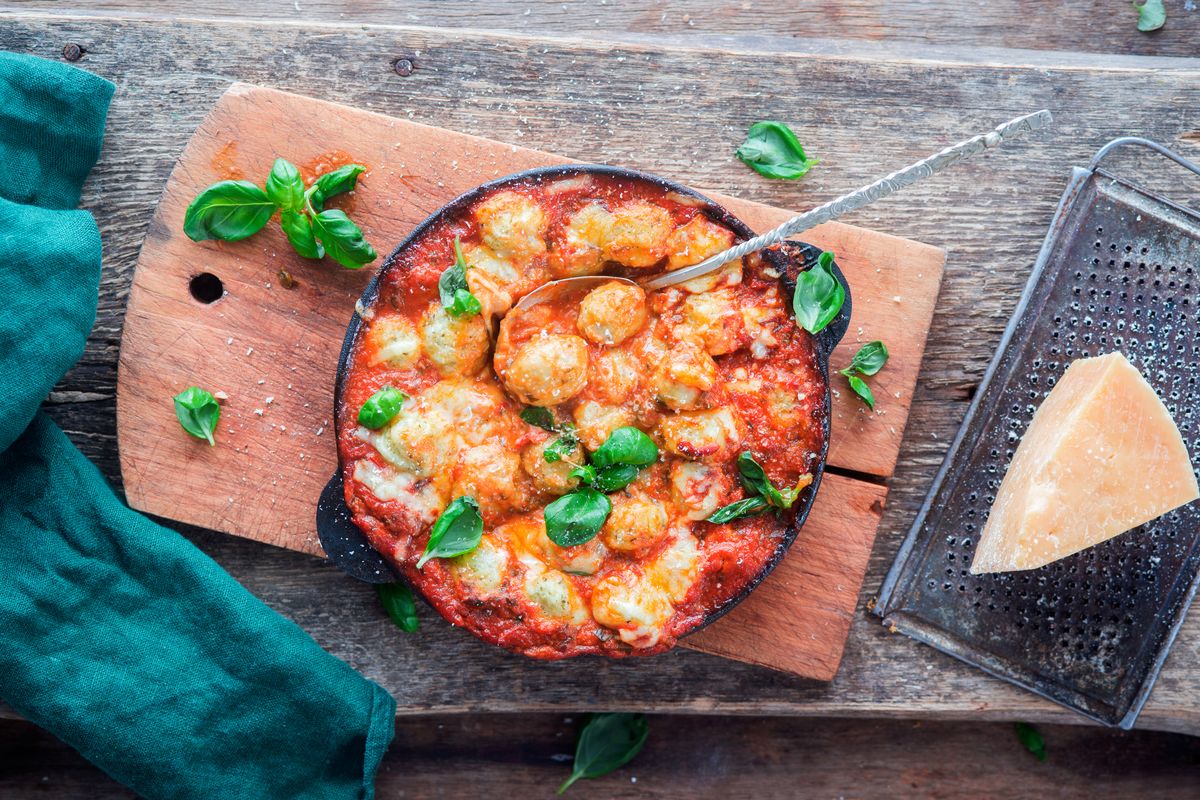 Gnocchi alla Sorrentina is a delicious dish suitable for any occasion, perfect for bringing a classic but timeless recipe to the table.
Today we are going to discover the recipe for gnocchi alla sorrentina in a pan, a delicious dish typical of the Campania area and which satisfies everyone for its taste and creaminess. This dish is one of the best known first courses in our tradition, but for the uninitiated, it is tomato gnocchi enriched with mozzarella and scented with basil.
In short, if you are looking for a course that smells of Italian tradition, this is the one for you! Let's get started now!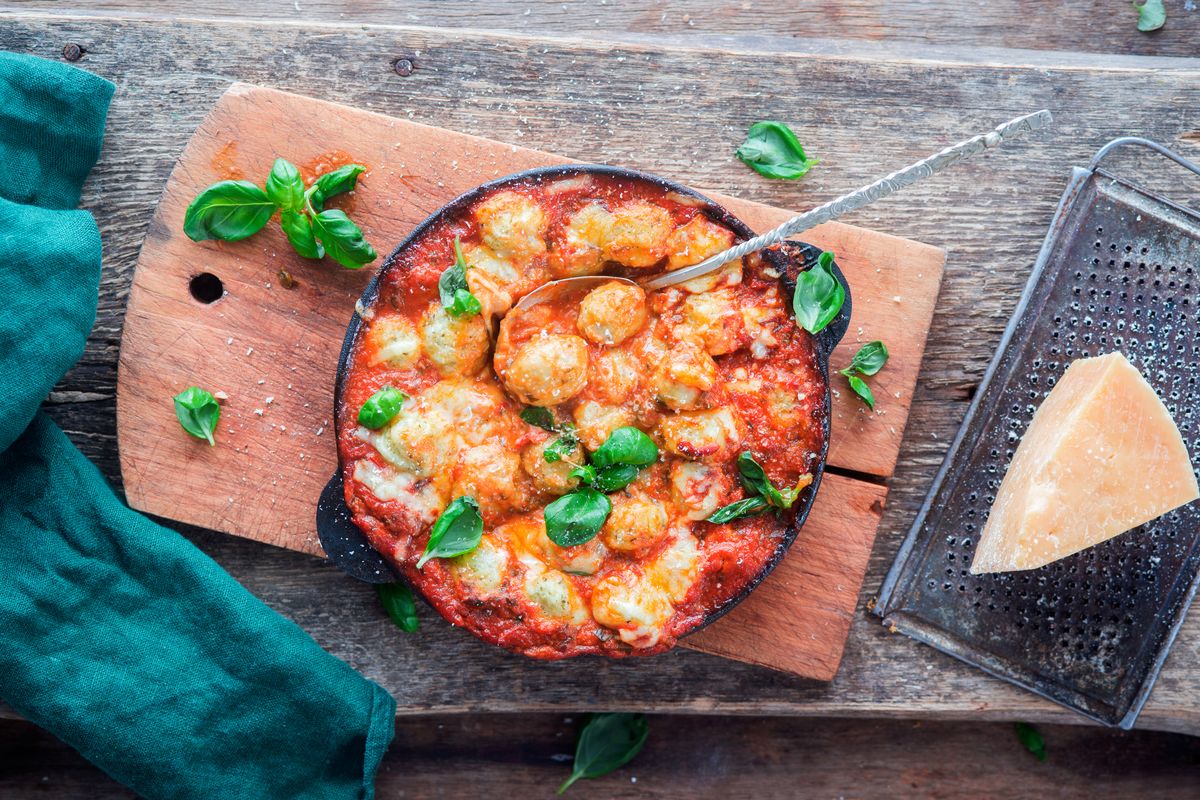 How to make gnocchi alla sorrentina with the original recipe
First of all, cut the mozzarella into cubes and leave it aside.
Then take a large pan and prepare the sauce.
Heat a generous drizzle of oil with the garlic in a pan, then add the tomato puree.
Add some fresh basil and bring the sauce to the boil .
Once it starts to simmer, lower the heat, cover with the lid and let it cook for about 20-30 minutes and, only at the end of cooking, add salt and pepper and remove the garlic.
Now put a pot of water on to boil, add salt and add the gnocchi.
Once ready , drain them directly into the pan and add half the mozzarella cubes and half the cheese.
Mix well and pour the gnocchi with the sauce into an oiled baking dish.
Cover the surface with the remaining mozzarella and cheese, then bake in a preheated oven at 250°C for about 5-10 minutes . Halfway through cooking, turn on the grill.
storage
This dish can be stored in the fridge for a couple of days (but always keep it in a special container) but the ideal would be to consume it immediately. Freezing is not recommended.
The sauce for gnocchi alla sorrentina: tips and variations
The gnocchetti alla sorrentina can be prepared in different ways. There are those who, for example, do not use garlic and opt instead for onion, which also has the advantage of creating a crunchy texture in the mouth. Still others, however, prefer to prepare the sauce with fresh tomatoes, for an even more authentic taste, or with cherry tomatoes.
As for the mozzarella, you can use a classic one or choose the buffalo one. In any case, we advise you to cut it in advance, so as to release the excess milk .
If you liked the recipe for gnocchi alla sorrentina, discover the video of the preparation .

Also try our fabulous gnocchi with gorgonzola cream !
Riproduzione riservata © - WT