Gorgonzola pizza: do you prefer it simple, with onions or with walnuts?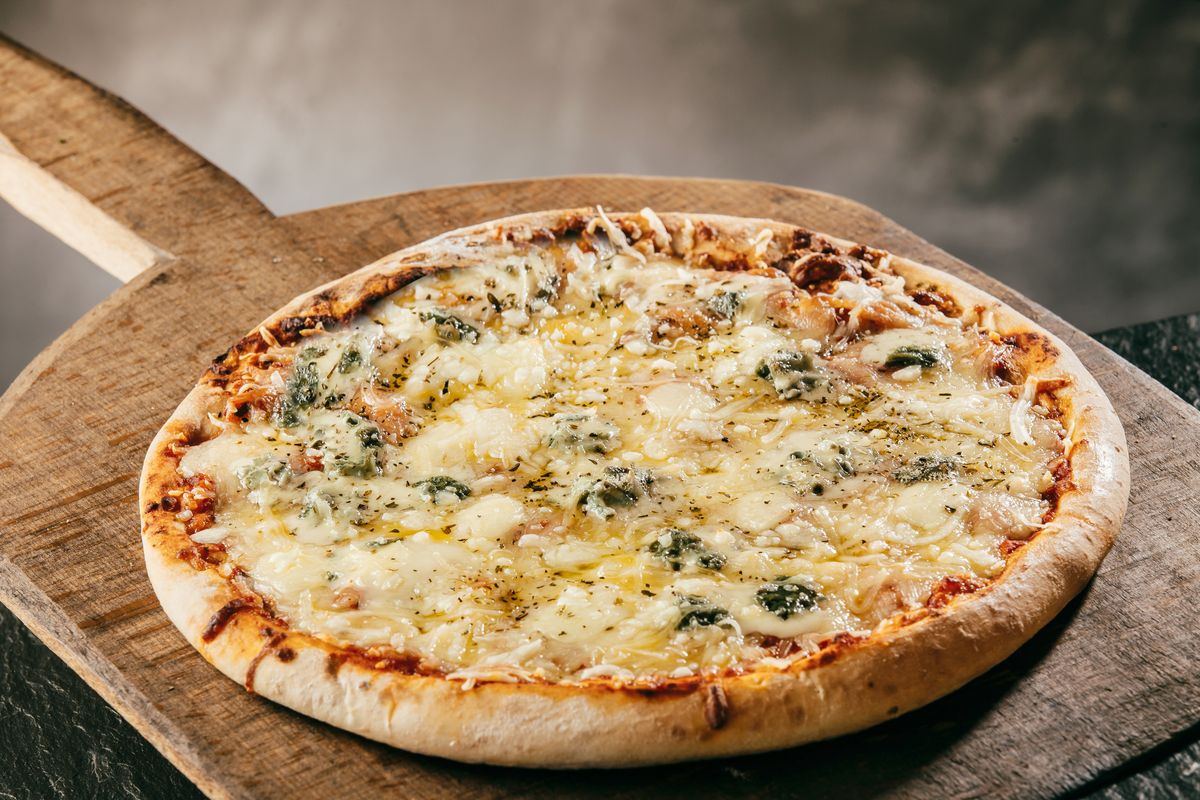 With cherry tomatoes, onions, walnuts or simple. Here are all the ways to prepare gorgonzola pizza, one of the most delicious ever.
Today we want to prepare a simple but very tasty pizza, perfect for lovers of this tasty Lombard cheese : pizza with gorgonzola. In its simplest version it is nothing more than a margherita enriched with pieces of sweet zola , but there are more sophisticated versions that include the addition of onions, walnuts or cherry tomatoes.
The starting point is therefore always the same but then it's up to you to decide how far to push yourself. Some then prepare the white gorgonzola pizza, omitting the tomato sauce . This often occurs when the main ingredient in pizza is cheese. But let's see together how it is prepared.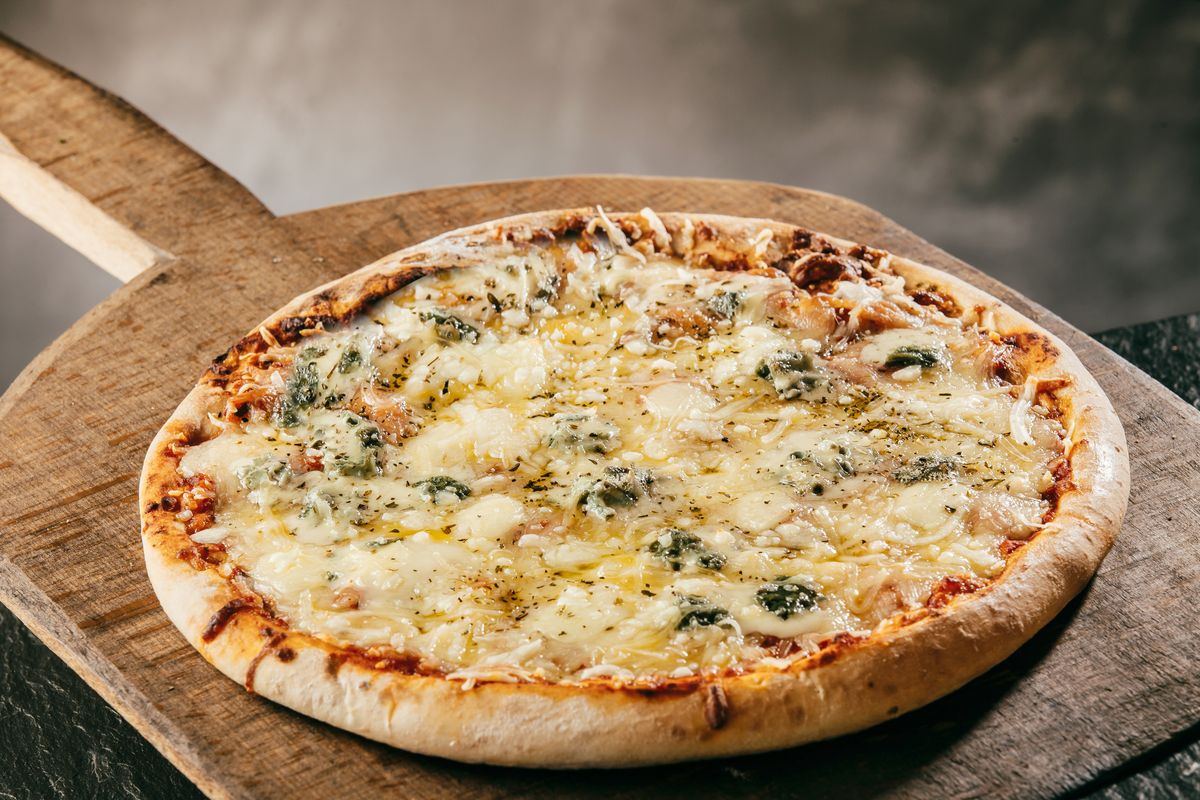 How to prepare the gorgonzola pizza recipe
First, prepare the pizza dough . Pour the lukewarm water into a bowl and dissolve the yeast in the sugar. Then add the flour and on top of it the salt and oil. Start kneading first with a wooden spoon then by hand, transferring the dough to the pastry board.
Once you have a smooth and homogeneous dough , put it back to rise in the bowl covered with foil until it has doubled in volume. During the cold season you can put it in the oven turned off with the light on.
Then divide the dough into four and roll out each loaf giving it a circular shape about 7-8 mm thick.
Season with the tomato puree , a sprinkle of oregano, a pinch of salt and the grated mozzarella with a grater with large holes. Then spread the gorgonzola cut into small pieces and cook at 220 ° C for 15 minutes.
Gorgonzola pizza: variations to dress it
Some variations of this pizza include the addition of cherry tomatoes (about 4-5 cut in half for each pizza) so as to obtain a pizza with gorgonzola and cherry tomatoes, or an onion cut into thin slices (preferably red ) to be added before cooking. to have the onion and gorgonzola pizza, a favorite of lovers of strong flavors.
If you are looking for something more refined, try the white pizza with sweet gorgonzola and walnuts. To prepare it, omit the tomato layer and cover the base with plenty of mozzarella and gorgonzola. We advise you to add the chopped walnuts to the knife after taking the pizza out of the oven to prevent them from burning. and don't forget to try the four cheese pizza too!
storage
Gorgonzola pizza can be kept out of the refrigerator, wrapped in aluminum foil, for 1 day . We advise you to reheat it in the oven or in a pan with a lid before consuming it.
Riproduzione riservata © - WT