Gourmet panettone: a delicious holiday classic!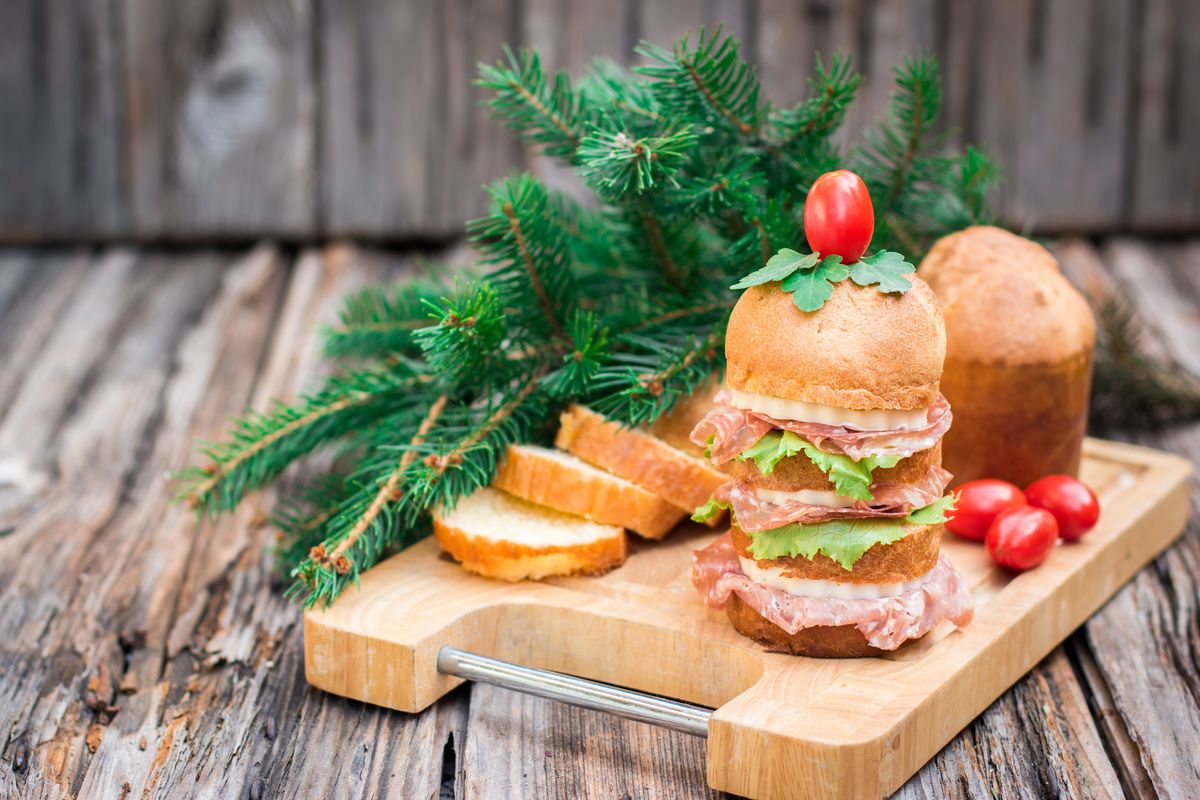 The gastronomic panettone is an appetizer that is served during the holidays, ideal for sharing the pleasure of good food with your friends and relatives.
Here's a wonderful Christmas appetizer (but it also goes perfectly to be served on New Year's Eve): the gastronomic panettone! For those who don't know what it is, it is a savory panettone that can be prepared at home or purchased ready-made.
The preparation is not very simple, but at the same time you will see that with a little patience you will get an appetizer that everyone will envy, and that will brighten up Christmas from the very first bite! Come on, let's go and discover the recipe for savory gourmet panettone right now!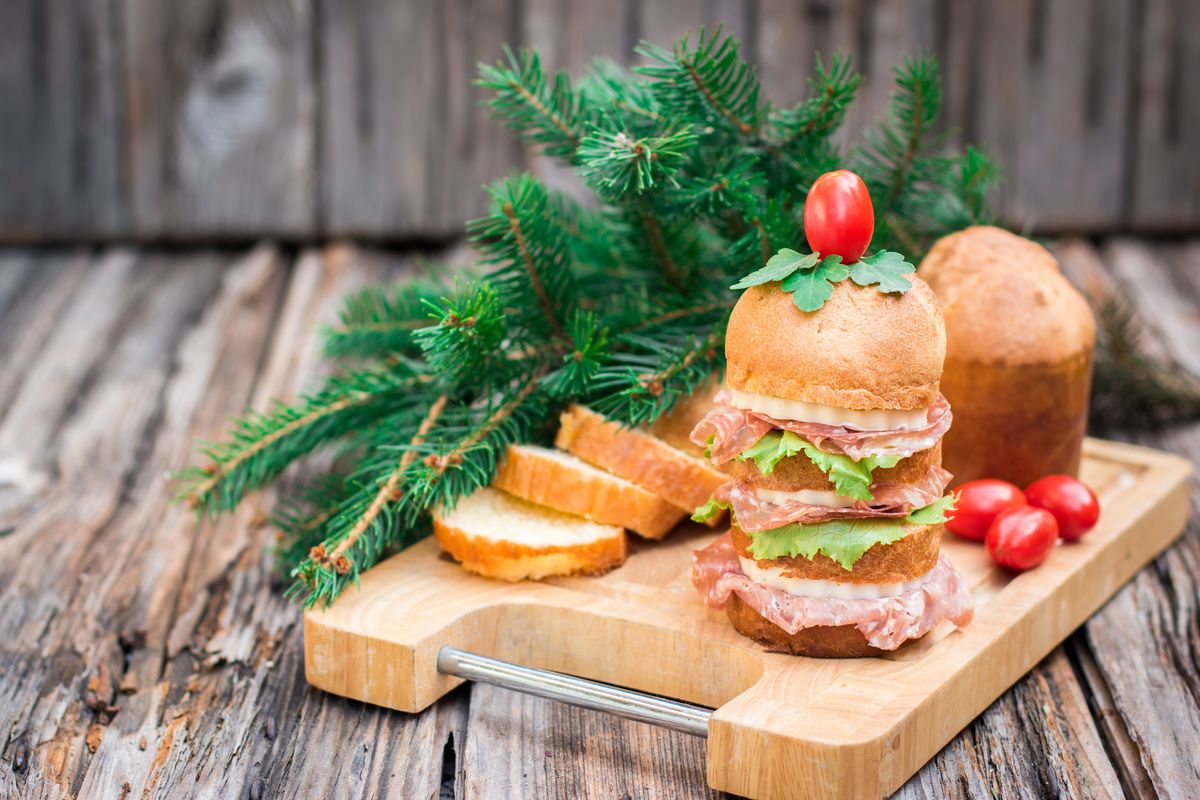 The recipe for the gourmet panettone
Let's start with the preparation of the dough. In a bowl, pour the flour and sugar, then add the yeast. Pour in the milk and stir until absorbed.
At this point add the butter, the eggs and knead until you get a soft dough . Cover the dough and let it rise for about an hour.
After 60 minutes, take the dough, form a ball and leave it to rise for at least another two hours inside a panettone mold.
Brush with milk, then bake after preheating the oven to 180°C for at least 45 minutes. Theoretically, the core of the panettone should have reached a precise 92°C once ready. If you have a probe thermometer you can check and thus obtain perfect cooking.
Let it cool upside down once ready. The advice is to wait at least 24 hours before working it and filling it.
Start by dividing it into slices, creating horizontal discs with a minimum thickness of about 2.5 cm. At that point divide them radially into 4 parts and then, starting from the base, begin to stuff it . The advice is to leave an empty disc between one filling and another, in order to create small sandwiches.
You can fill the base with a "cream": for example, choose a spreadable cheese or mayonnaise. For the next layer you can use ham, continuing to alternate cheeses and cured meats (you can use salami, thin slices, olive paté and so on). If you prefer, fill the gastronomic panettone with the fish of your choice, from salmon to tuna.
Among the Christmas appetizers , this one will make you look great.
If you liked the recipe for the gourmet panettone, discover the video of the preparation .

storage
Store your gourmet panettone in the refrigerator for a couple of days at most, making sure to wrap it in cling film.
Riproduzione riservata © - WT