Grape jam with the Thermomix: a simply unmissable recipe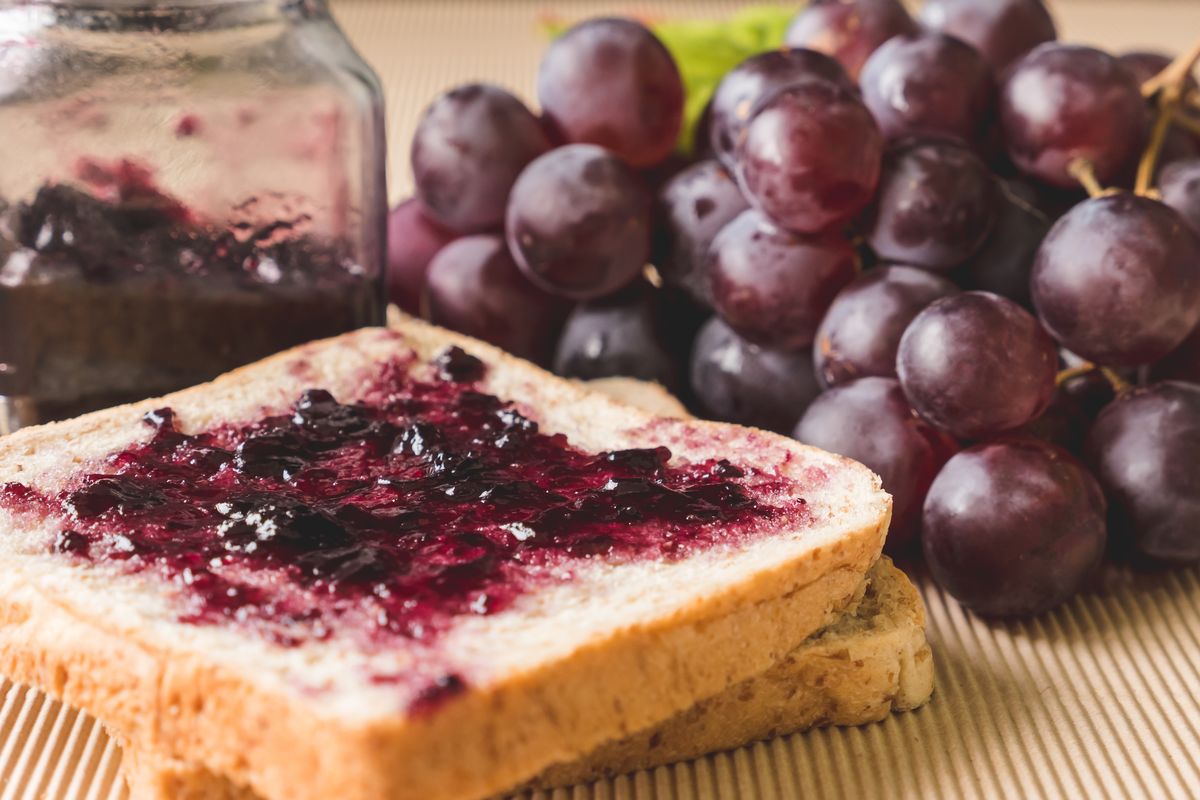 Recipe of grape jam with the Thermomix: let's immediately discover all the secrets of the recipe useful for preserving seasonal fruit.
Preparing grape jam with the Thermomix is ​​really easy . Compared to traditional preparation, in this case the Thermomix is ​​the real ace in the hole, as it will save you from having to mix the jam continuously. This recipe is also adaptable to other qualities of grapes, from white to strawberry grapes. The important thing is to always pay attention to the presence or absence of seeds , so as to remove them before proceeding with cooking. Let's see the various steps immediately!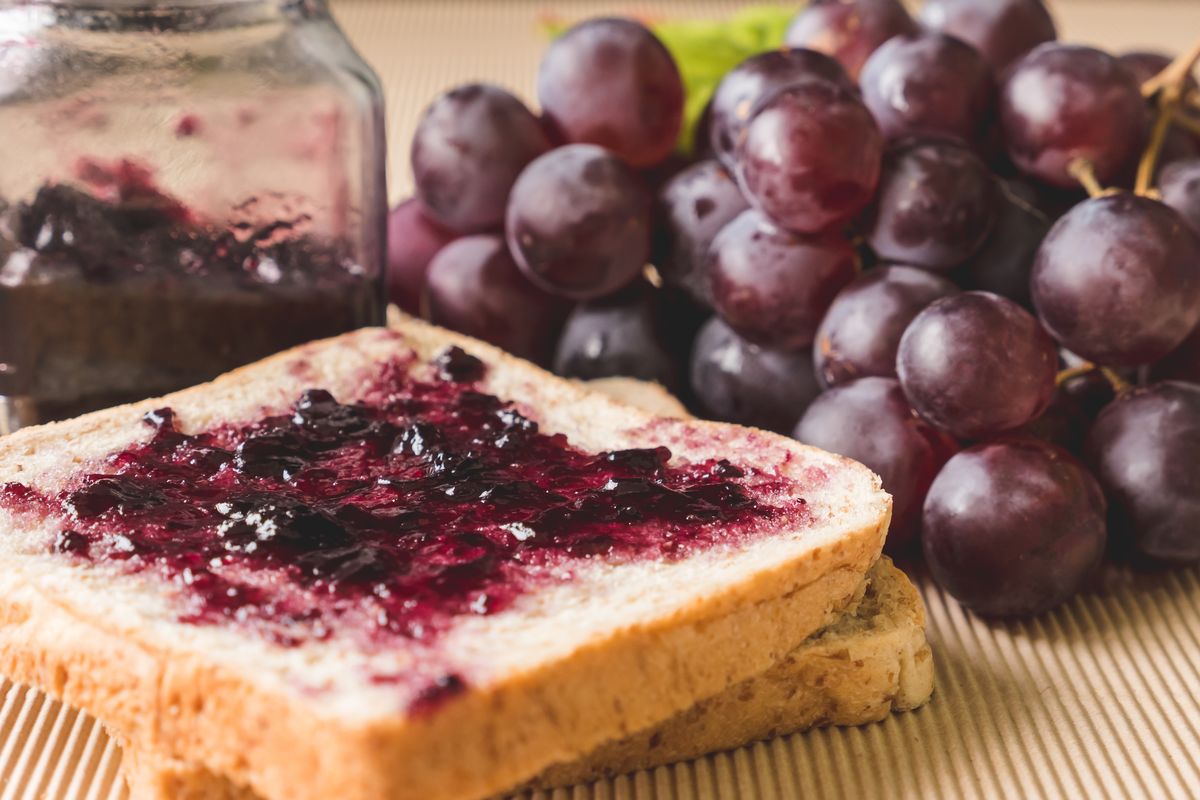 Preparation of grape jam with the Thermomix
To prepare the black grape jam with the Thermomix, start by washing the grapes carefully and let all the excess water drain. Eliminate seeds if you are using a grape variety with seeds.
Put all the grapes in the Thermomix mug. Add the juice squeezed from half a lemon and well filtered. Blend on speed 5 for a few seconds.
Also add the sugar and cook for 50 minutes, temperature 100 ° C , speed 2. After this time, check the cooking status by testing it with the saucer.
Drop a teaspoon of jam on a saucer, let it cool and tilt the plate. If the jam doesn't run, it's ready. If, on the other hand, the jam is still too liquid, you can continue cooking in Varoma mode until it reaches the right consistency.
Pour the hot jam into clean and sterilized glass jars . Close with the lids and turn over to create the vacuum.
storage
The jam in a jar can be stored in a cool and dry place for a few months. Once opened, we recommend storing it in the refrigerator for a maximum of 4-5 days .
Don't have a Thermomix? No problem, if you do not have the possibility to prepare grape jam with the Thermomix you can also prepare grape jam in the traditional method.
Riproduzione riservata © - WT