Grated apple pie with a moist and very soft dough!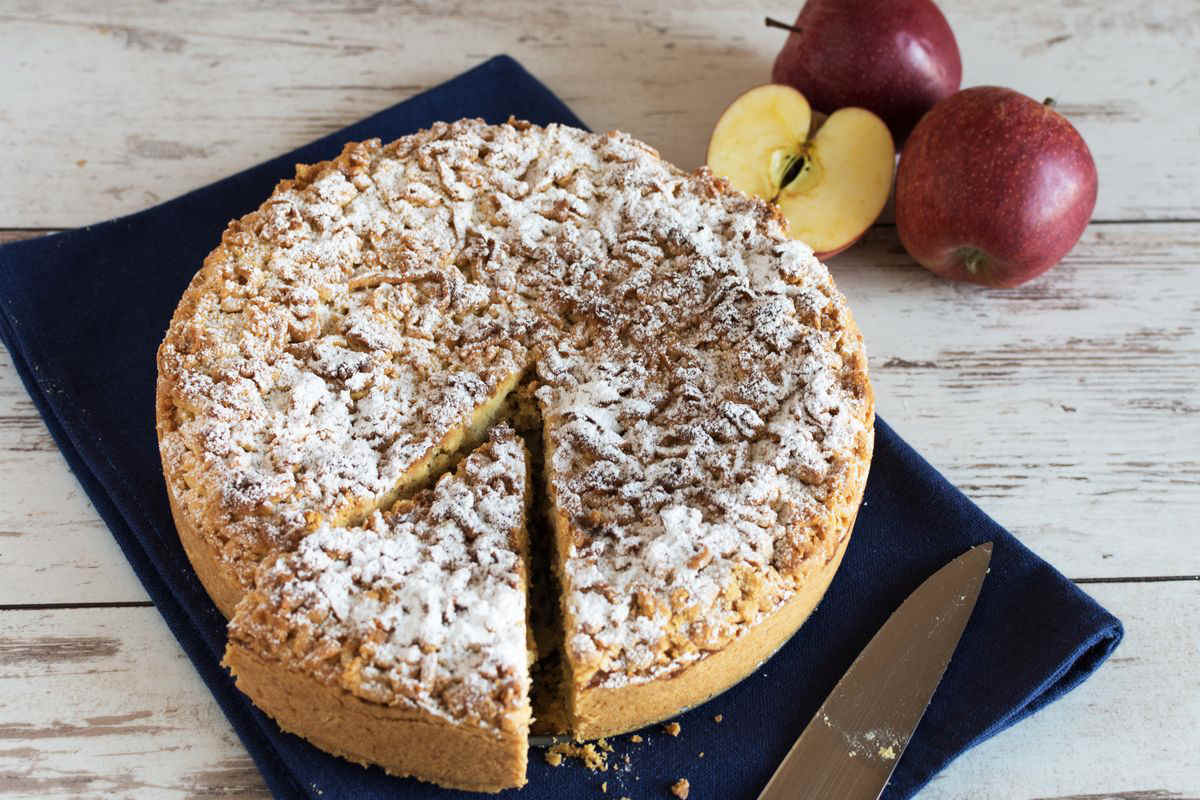 The grated apple cake is a tasty version of the classic dessert, easy to make and very soft, because the fruit is scattered in the dough.
Apple pie is a great classic of the Italian tradition. Today we try it in an alternative version, tastier inside. The grated apple pie involves the creation of a dough similar to that of the traditional recipe, but here you have to grate the fruit pulp . Mix the pieces into the dough and let it cook, you will see that the result will be soft and moist at the right point. For those who don't like to find large pieces of apple inside, this is the right recipe. The fruit is there, but it hides to make the dessert very soft.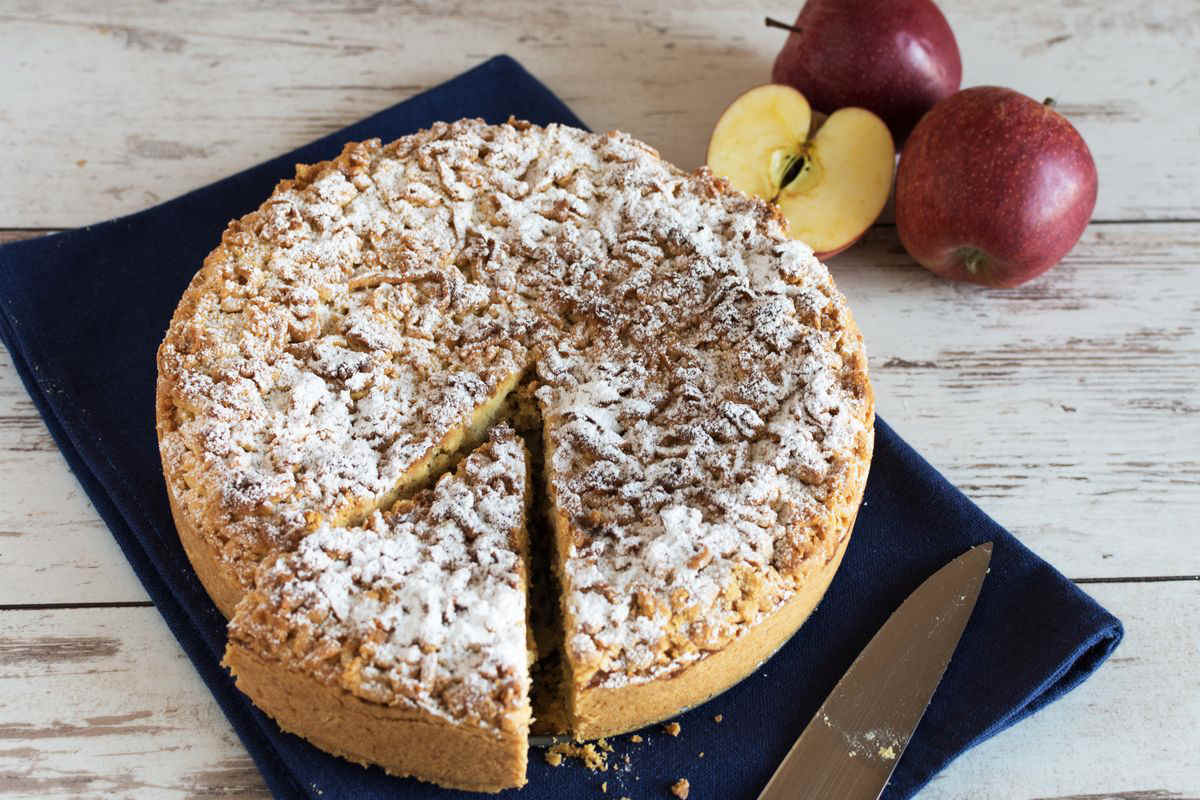 Preparation of the recipe for grated apple pie
In a bowl, shell the eggs; then, add the granulated sugar and a pinch of salt.
Using electric whisks, whip the mixture until it becomes clear and puffy.
Add the oil, slowly , and the grated lemon zest and keep working to incorporate them.
Sift the flour and pour it over the mixture. Do the same with the baking powder and mix with the whisk to obtain a smooth, lump-free mixture.
Wash and clean the apples, removing the core and seeds. Cut the pulp into wedges, so it's easier to work with them.
Grate the pieces of pulp with a grater with large holes , dropping them into the dough.
Mix everything with a spatula, to distribute the pieces of fruit.
Line a cake mold (with a diameter of about 20 cm ) with a sheet of parchment paper; pour the dough inside and level the surface.
Bake in the oven at 180°C for about 40 minutes ; do the toothpick test and, if it comes out dry, you can take it out of the oven.
Let it cool down and, if you prefer, you can decorate it with icing sugar.
storage
The grated apple dessert is a real treat and even the little ones will love it, because the fruit is there but you can't see it. You can keep the cake in the fridge for 2 days , in an airtight container.
Try preparing a perfect classic apple pie .
Riproduzione riservata © - WT