Greedy terrine of potato flakes: a crunchy and tasty side dish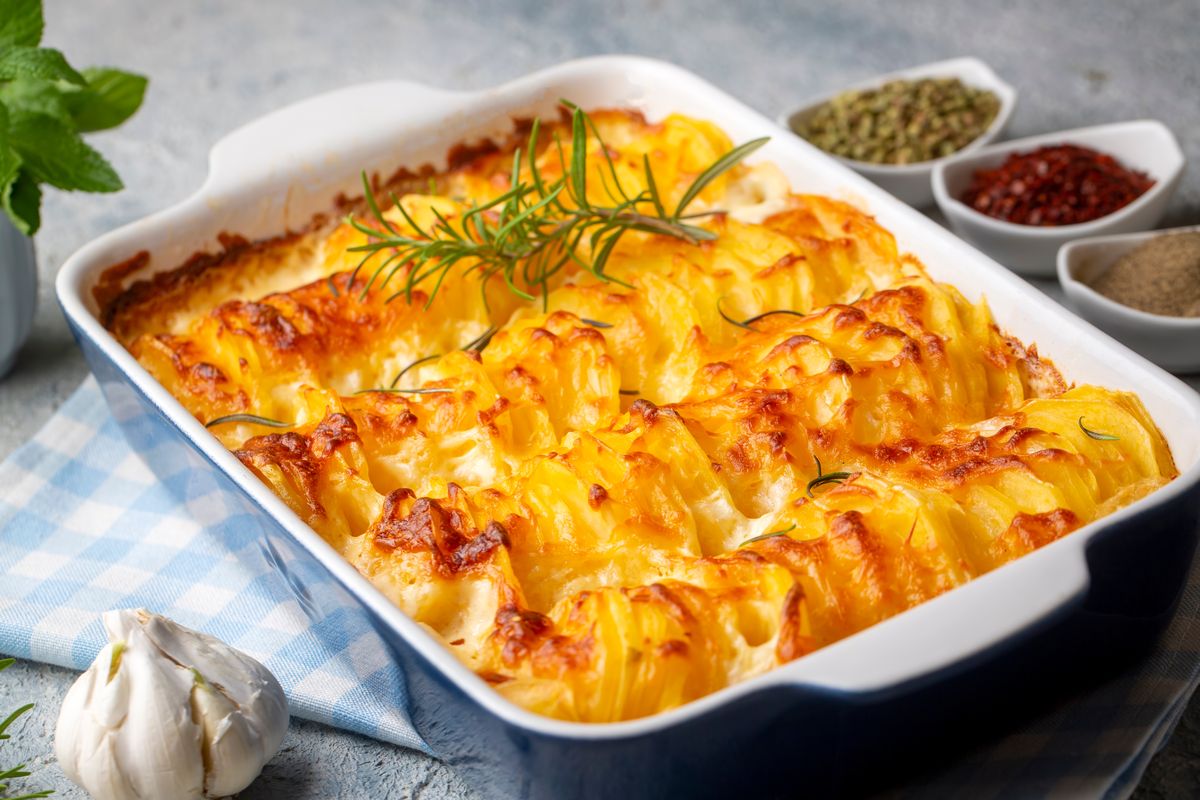 Crispy baked potatoes: the recipe to prepare a particular and delicious side dish, to be combined with main courses of meat or fish.
Who wants a side dish of crispy, easy to prepare and really tasty baked potatoes? Here is the recipe for you! The peculiarity of this dish lies in the cutting of the potatoes which, being very thin , are placed inside a baking dish forming an accordion pattern. In this recipe we will make potatoes cooked in their skins, but if you prefer you can also peel them.
If you want to make your potatoes even tastier, we recommend that you also add a thinly sliced ​​onion or other aromatic herbs, such as oregano or thyme.
Let's see all the steps for these fantastic baked potato chips in their skins right away!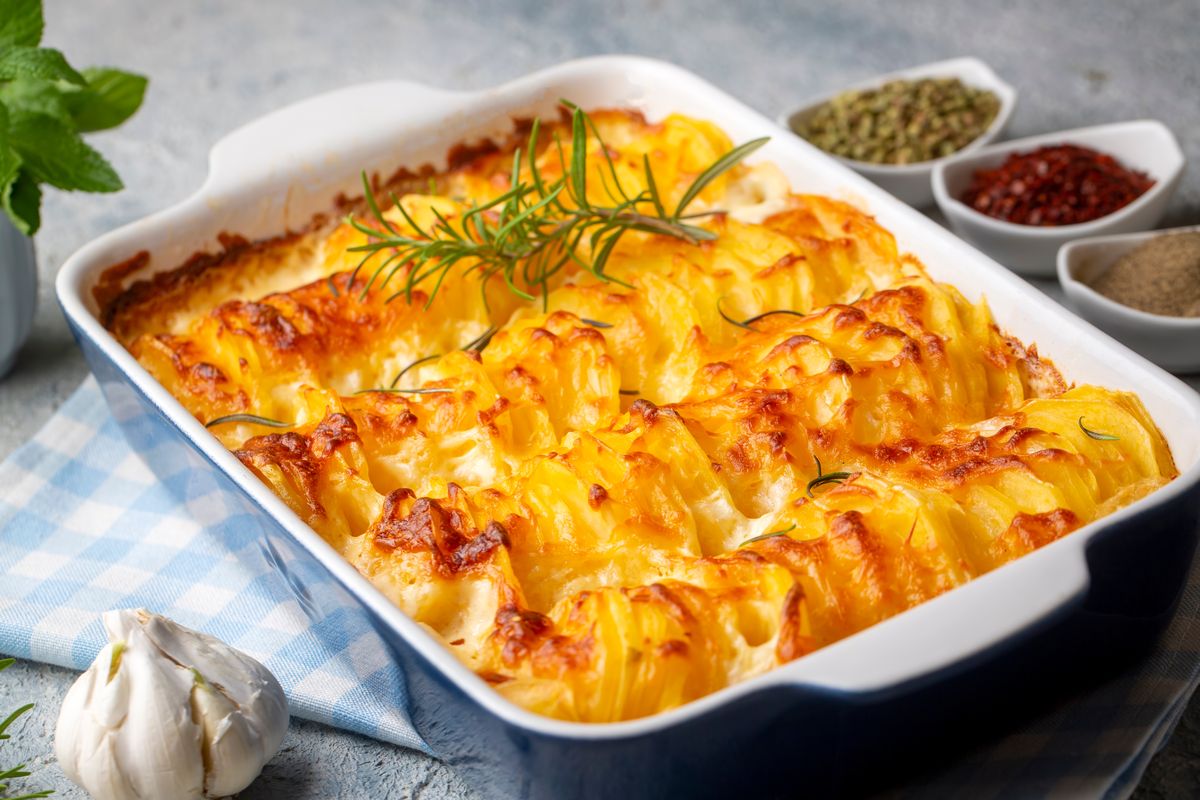 Preparation of thin baked potatoes
To prepare roasted potatoes in the oven, start by brushing the potatoes well, then wash and dry them with a cloth or kitchen paper. Cut the potatoes with the mandolin and put them in a bowl.
Sprinkle a baking dish with olive oil, and distribute the sliced ​​potatoes to form a sort of "accordion".
Salt, pepper and sprinkle with chopped rosemary . Bake in a preheated oven at 180 ° C and cook for 90 minutes, until your peeled potatoes are golden on the surface.
When cooked , remove from the oven and immediately serve the baked potatoes with crispy skin. Enjoy your meal!
Alternatively, we recommend trying the classic baked potatoes , another tasty and quick side dish to make !
storage
Roasted potatoes prepared following this recipe can be stored in the refrigerator in an airtight container for 2-3 days maximum.
Read also: Crispy potatoes in an air fryer: this is how they are prepared
Riproduzione riservata © - WT