Greek feta baked in foil: a quick and easy recipe to prepare!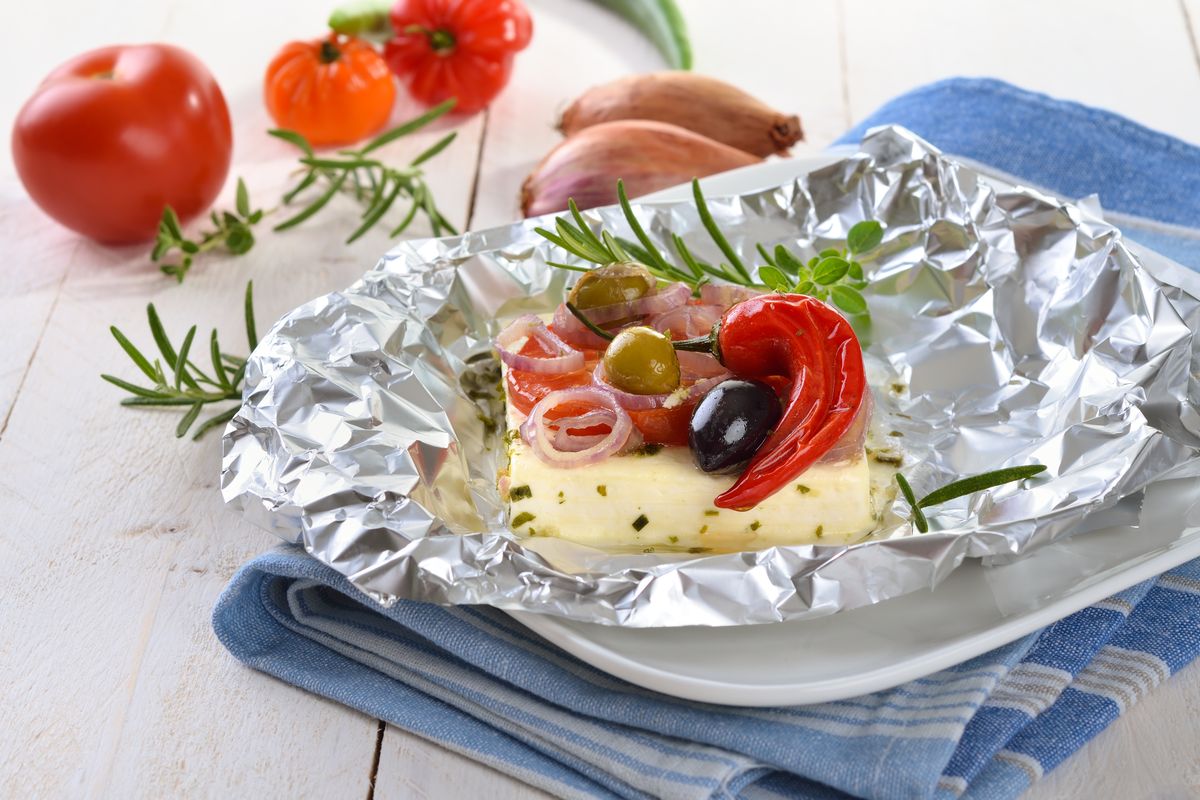 The recipe for feta baked in foil is perfect for those looking for a simple and light appetizer. Here is our version!
Preparing feta baked in foil with olives and cherry tomatoes is easier done than said. Given the presence of feta it is impossible not to think of Greece and it often happens to find this dish proposed in local restaurants under the name of " baked feta ". Generally the recipe involves cooking the feta in the oven and using cherry tomatoes, green chillies and oregano. The beauty, however, is that it is a very versatile dish , which is why you can always prepare it in new and different versions depending on the ingredients you prefer to use. Have fun experimenting with different combinations depending on your taste or that of the diners, you will not regret it!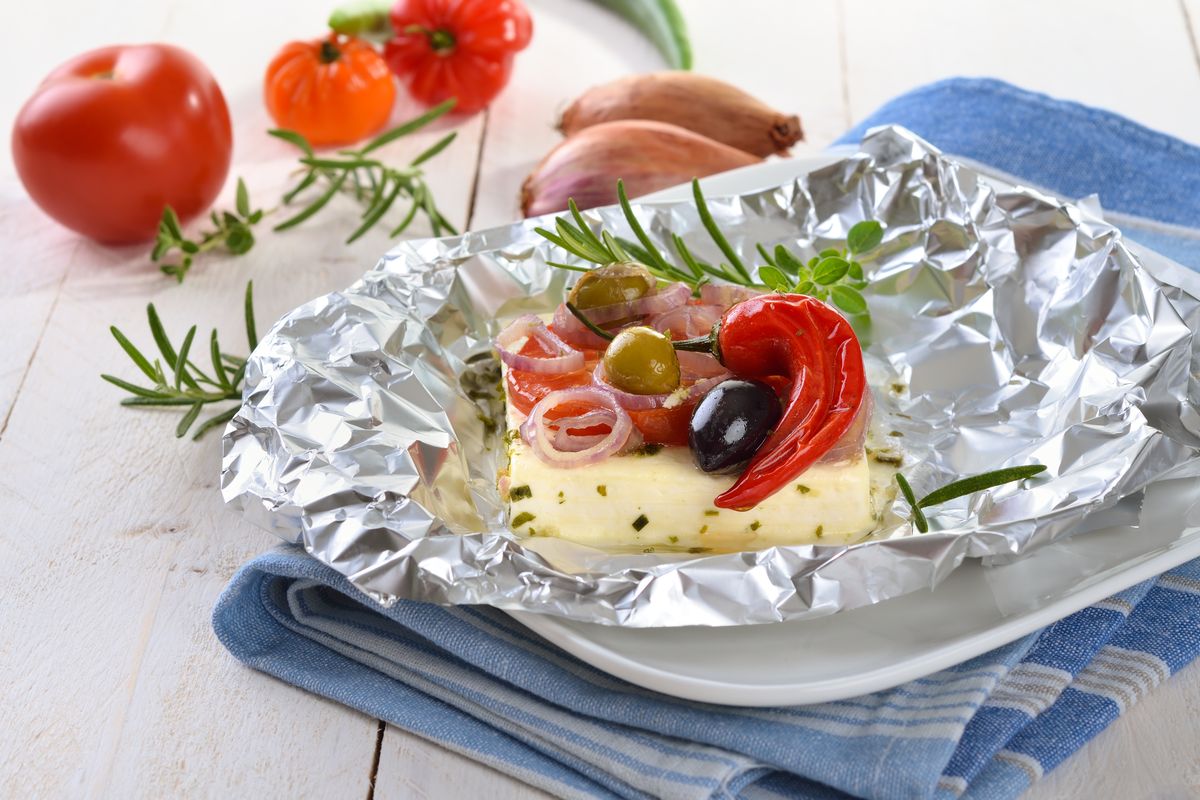 Preparation of the feta in foil
Take an aluminum foil and a parchment paper. Place the sheet of parchment paper over the aluminum and grease with a drizzle of oil.
Drain the feta from the preservation liquid and place the dough on the baking paper. Cut the tomato into slices and the shallot into thin slices. Place the tomato and shallot on the feta.
Complete with black and green olives, red chilli and aromatic herbs to taste. Close everything with the help of the aluminum thus forming a foil. Put in the oven at 160 ° C and cook for about 10 minutes.
After cooking, open the foil, complete with a drizzle of olive oil and serve directly in the foil or transfer the feta loaf onto a plate. Enjoy now!
storage
We advise you to consume the feta prepared in this way immediately after storage. Any leftovers can be stored immediately after storage for 1-2 days in the refrigerator .
If you are a lover of feta, we recommend you try the skewers with cucumber, feta and watermelon .
Riproduzione riservata © - WT