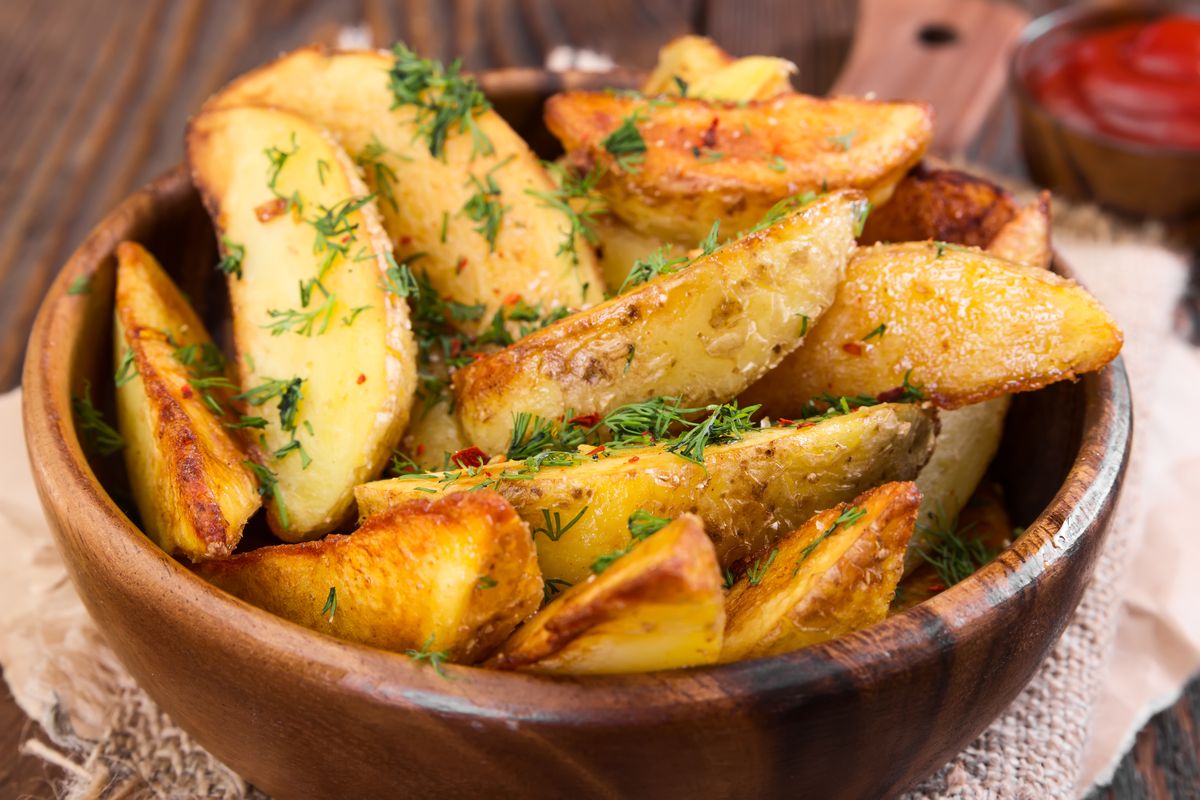 Tired of the usual side dishes? Try the baked Greek potatoes, a true concentration of Mediterranean flavors and aromas.
We know what you're thinking but no, Greek potatoes are not just baked potatoes. They hide a secret that we will reveal shortly and which allows you to enhance all the flavors of this seemingly simple side dish. Yes, because baked potatoes are a joker that goes with anything, but we guarantee you that if possible they are even better.
What makes this recipe with potatoes so sensational is the addition of aromatic herbs , primarily dill, already the protagonist of another symbolic dish of Greek cuisine, the tzatziki sauce, but also chopped oregano and rosemary. Adding garlic powder, chilli and paprika will do the rest. And the secret? Adding lemon juice after cooking. Brilliant right?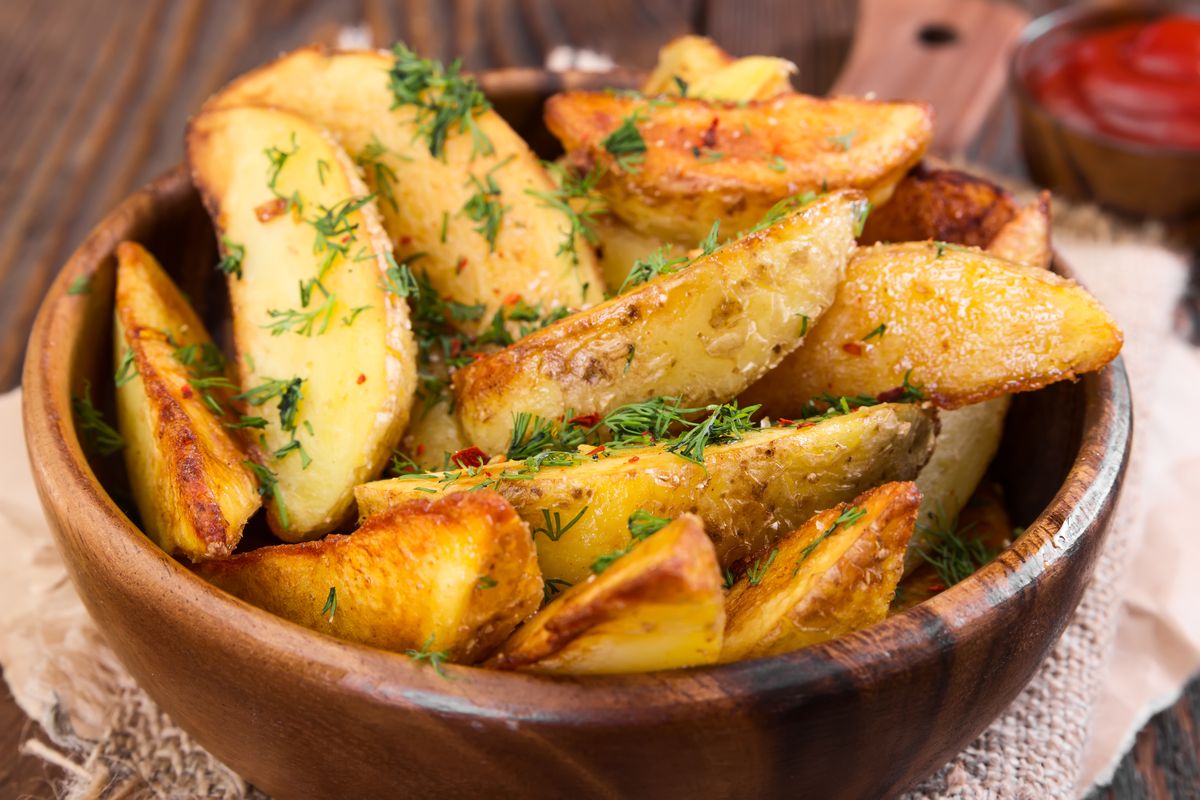 How to prepare the Greek potato recipe
If you use organic potatoes you can also keep the peel otherwise we advise you to remove it. Then wash them under running water and cut them into wedges.
As they are ready, put them in a bowl.
Season them with the oil and add all the spices and flavourings: dried dill, rosemary and oregano , garlic, chilli pepper and paprika powder, a pinch of salt and one of pepper . Mix well to distribute all the aromas.
Distribute the potatoes on a baking sheet lined with parchment paper and cook at 200°C for 45-50 minutes or until crispy on the outside and soft on the inside.
Serve them by sprinkling them with lemon juice and your side dish of baked Greek potatoes is ready to be served.
Accompany them with the classic tzatziki sauce or try your hand at some other Greek recipe such as the delicious moussaka .
storage
Greek potatoes can be kept in the refrigerator for a couple of days, however, even if heated (preferably in the oven or in a pan) they will no longer be as crunchy as they were originally.
Riproduzione riservata © - WT