Green gnocchi with broccoli and almonds … but how good are they ?!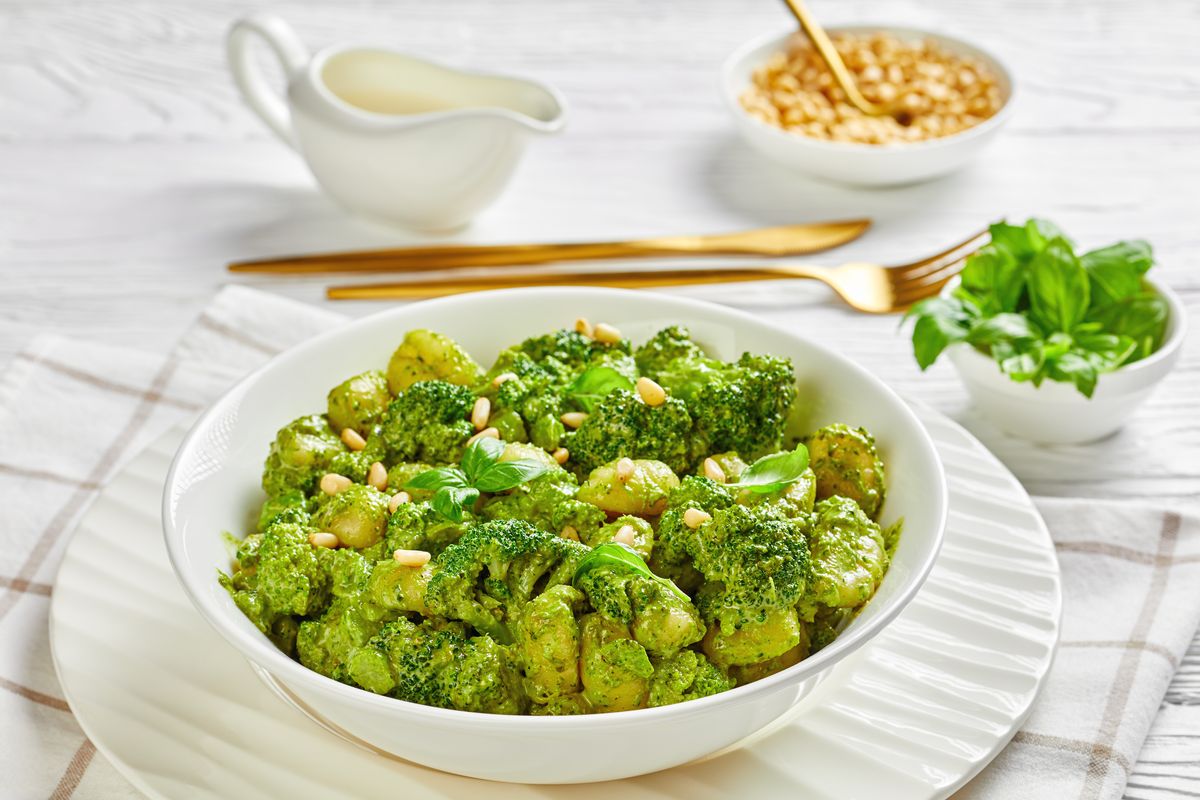 Green gnocchi with broccoli and almonds make the perfect marriage between vegetables, cheeses and almonds: seeing is believing.
Green gnocchi with broccoli and almonds are a very tasty dish with many flavors that perfectly match each other. Inside, the green gnocchi have spinach, and you can easily find them in any well-stocked supermarket, otherwise you can prepare them at home or test the recipe with the classic version (also very good in this case).
The recipe for the creamy first course is at hand, follow us in the kitchen!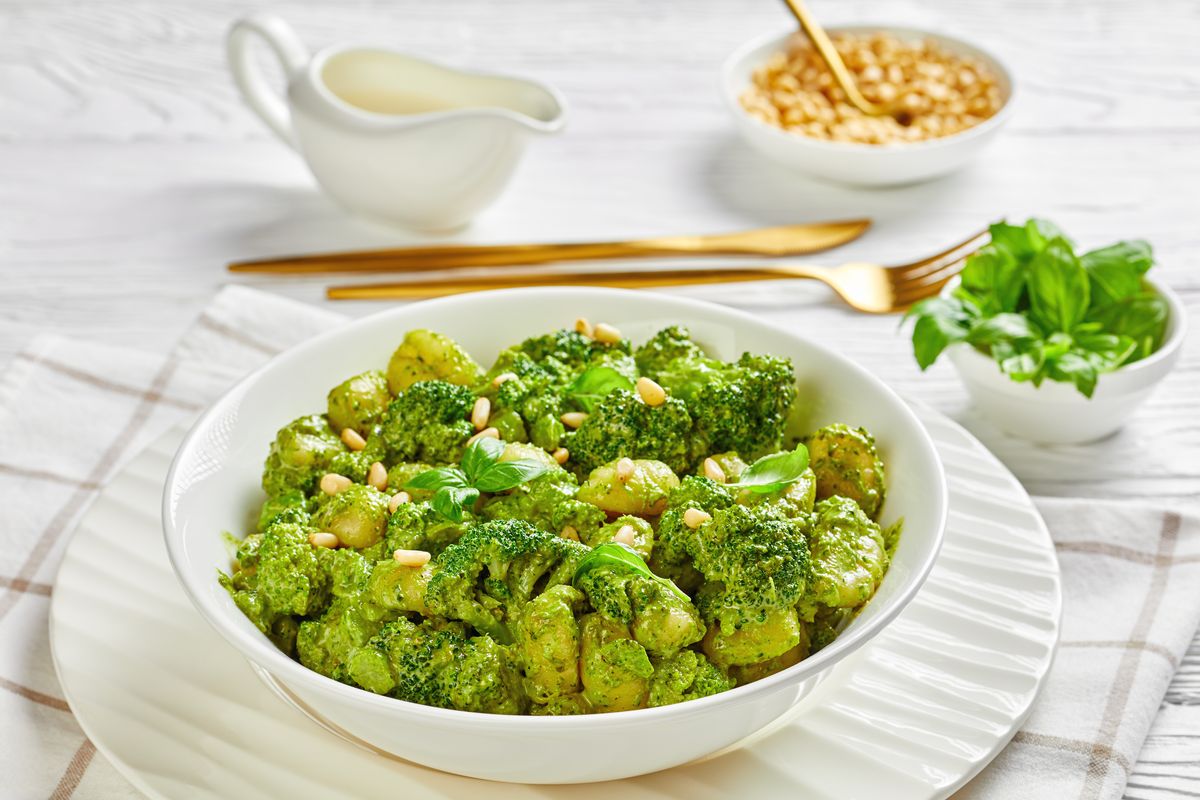 Preparation of green gnocchi with broccoli and almonds
Wash and clean the broccoli and divide them into florets.
Put a pot of water on the stove, bring it to a boil and pour the florets.
Boil them for ten minutes. Drain them but remember to save some of their cooking water.
In a non-stick pan, toast the almonds for 4-5 minutes over low heat. Make them jump constantly because they tend to burn very easily.
Pour the florets, oil, goat cheese, and almonds into the glass of a blender or blender. Also add a couple of tablespoons of the broccoli cooking water.
Blend until you have a smooth and homogeneous mixture , and add more water until you have the desired consistency. The mixture must be sufficiently creamy to be able to season the gnocchi. Season with salt and pepper.
In the meantime, you have put a pot full of water on the fire. Salt it and bring it to a boil.
Throw the green gnocchi into the water, when they rise to the surface, after 3-4 minutes , they are cooked.
Drain them with a slotted spoon and put them in a tureen.
Dress them with the broccoli and almond cream. If everything is too dry, add a couple of tablespoons of the cooking water from the broccoli or gnocchi.
Divide into plates, sprinkle with Parmesan cheese and garnish, if you like, with a little boiled broccoli and flaked almonds.
If you liked this recipe, try the classic version of the gnocchi too!
storage
We recommend keeping the dish in the fridge for a maximum of 1 day , well covered with cling film. Heat in the microwave before serving.
READ ALSO: Gnocchi without potatoes, the dish you don't expect
Riproduzione riservata © - WT