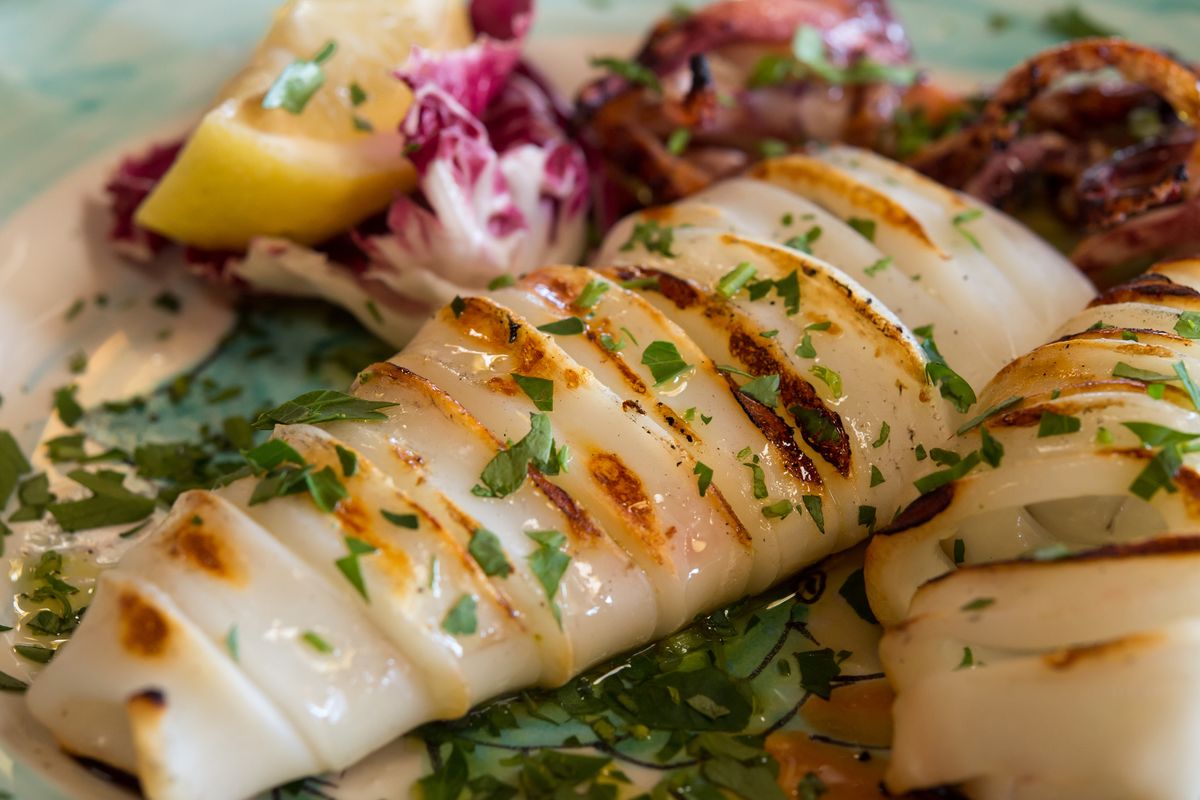 Soft and tasty, grilled calamari are simple to prepare. With our advice they will remain very tender: try them!
When it comes to grilled fish , grilled squid cannot be missing. Many tend to avoid them because if cooked incorrectly they become chewy but let me tell you: they don't know what they're missing. Grilled squids are delicious, soft and tasty thanks to the aromas used in cooking which are then released with heat.
It is possible to cook them directly on the barbecue grill , taking care that they do not burn, or to prepare grilled squid, always using the heat of the charcoal. The advantage of this technique is that the heat is released continuously, especially in the case of cast iron plates, allowing you to obtain more uniform cooking.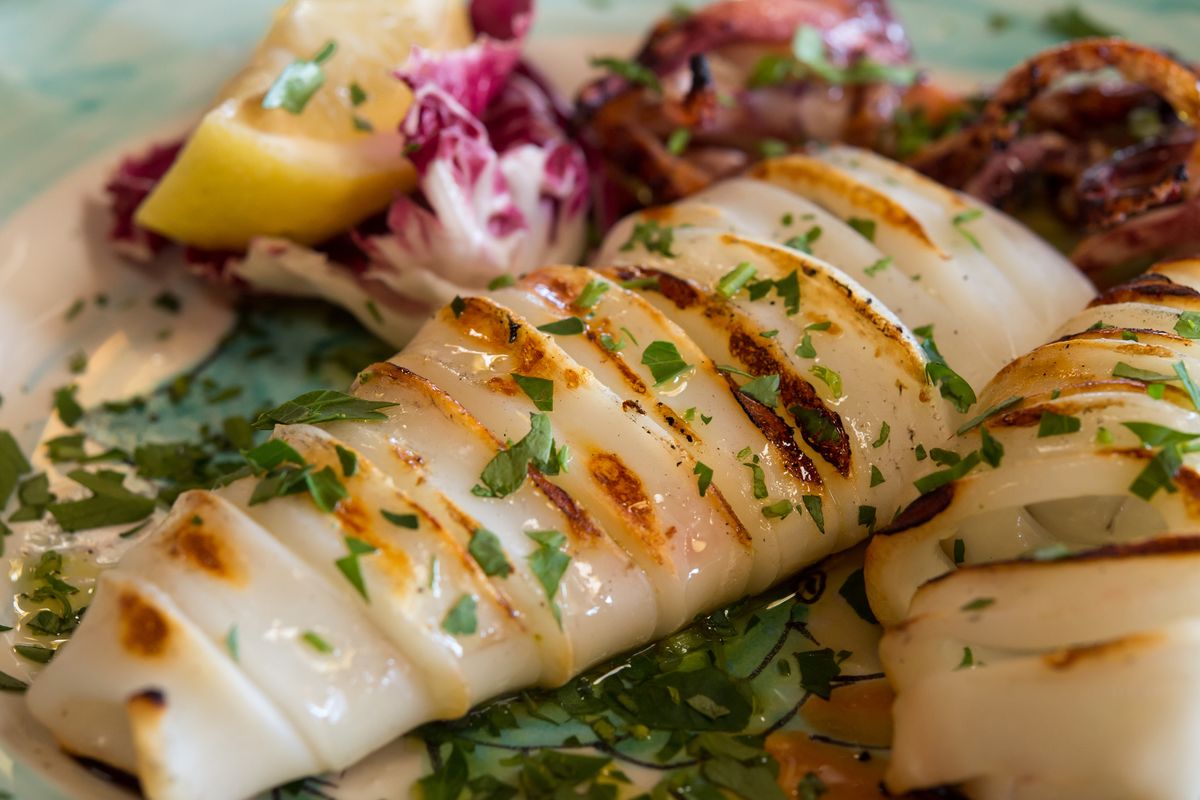 How to make grilled squid recipe
First clean the squid by removing the innards, the fin and peeling them. Also clean the tentacles by pressing so that the tooth comes out, then wash everything under running water and dry them.
Insert a large kitchen knife into each squid: it will serve to prevent the cut from penetrating too deeply. With another knife , carve the bag with horizontal cuts that will serve to let the water out in the form of steam.
Put the oil , lemon juice, parsley and minced garlic in a bowl and mix well.
Add the squid and tentacles and mix with your hands to distribute the sauce.
Heat the grill and start cooking the tentacles , turning them from time to time, and after about 7 minutes add the sacs. 5 minutes will be enough to obtain the right degree of cooking and you will notice it because the color will become intense white .
Once ready, serve piping hot, topping with freshly chopped parsley , a drizzle of raw oil and a splash of lemon juice, as well as salt and pepper, if desired.
Have we convinced you to include grilled squid in your next fish barbecue? Alternatively, you can also cook squid in a pan or try all our recipes with squid : with our advice they will be amazing !
Do you want to cook something different instead, a dish of meat or vegetables, or something with eggs, which is just as quick? Try our quick second courses .
storage
Grilled calamari should be eaten immediately , as soon as they are done. Unfortunately, over time they could become rubbery and, even if heated, no longer be as succulent as they were originally.
Riproduzione riservata © - WT