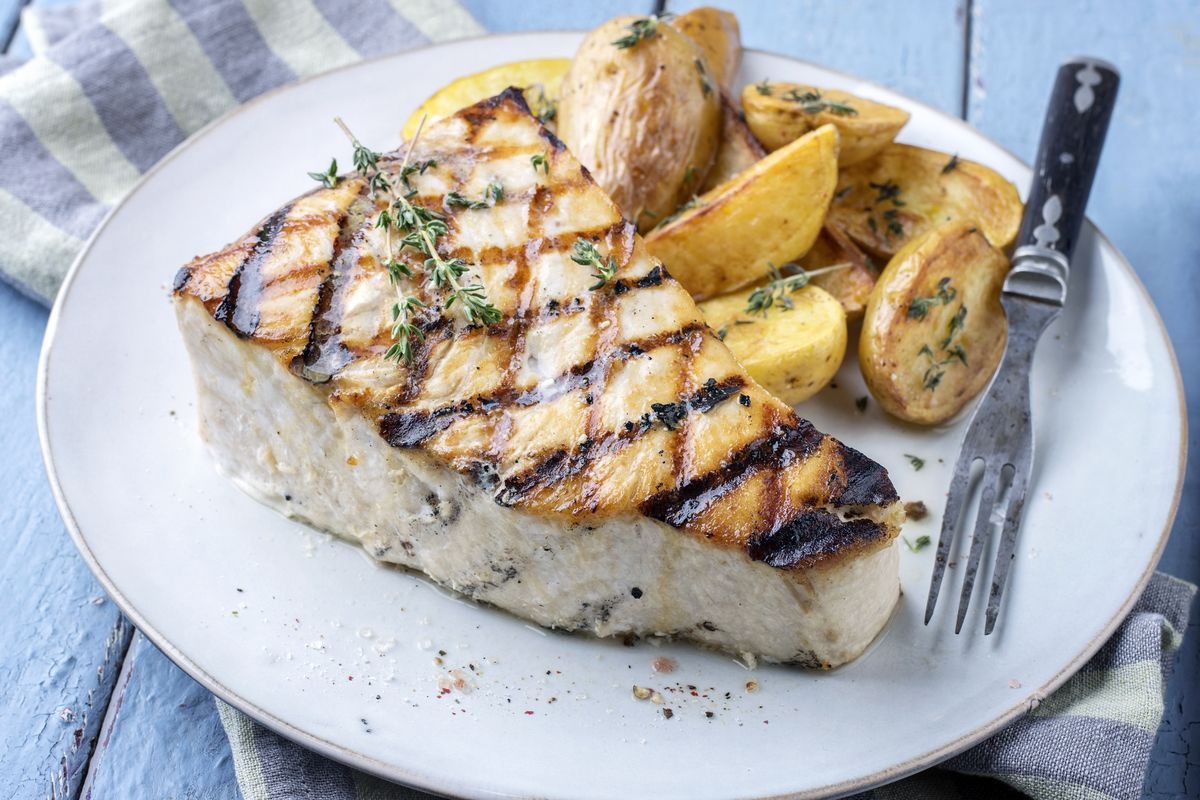 Here is the recipe for grilled swordfish, a delicious second course full of flavors and aromas.
Today we are preparing a fabulous marinated grilled swordfish, a very tasty and perfect second course to offer on any occasion, and which can be made in a very short time , with little effort both in terms of time and money.
Swordfish is fleshy and pleasant on the palate, and thanks to the marinade and this violent cooking on the grill, its aromas and flavors are enhanced even more. You are ready? Then follow us in the kitchen to find out how to cook it at its best!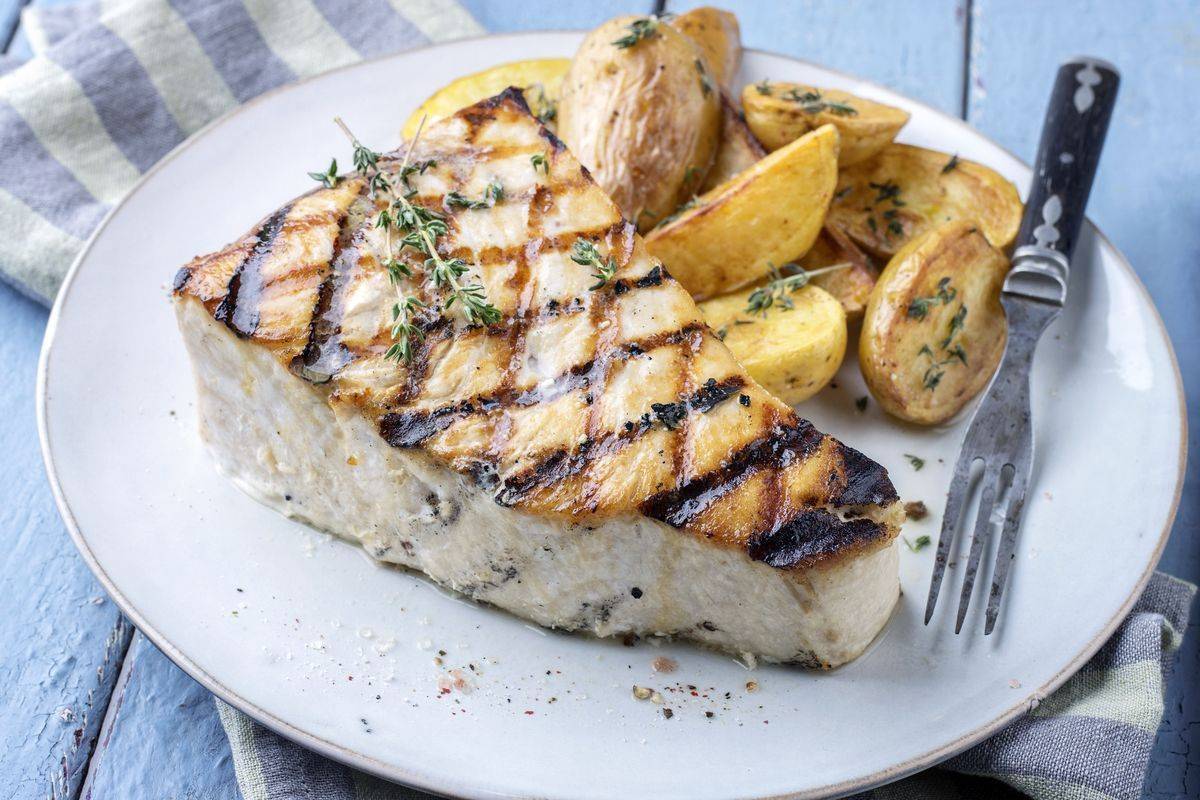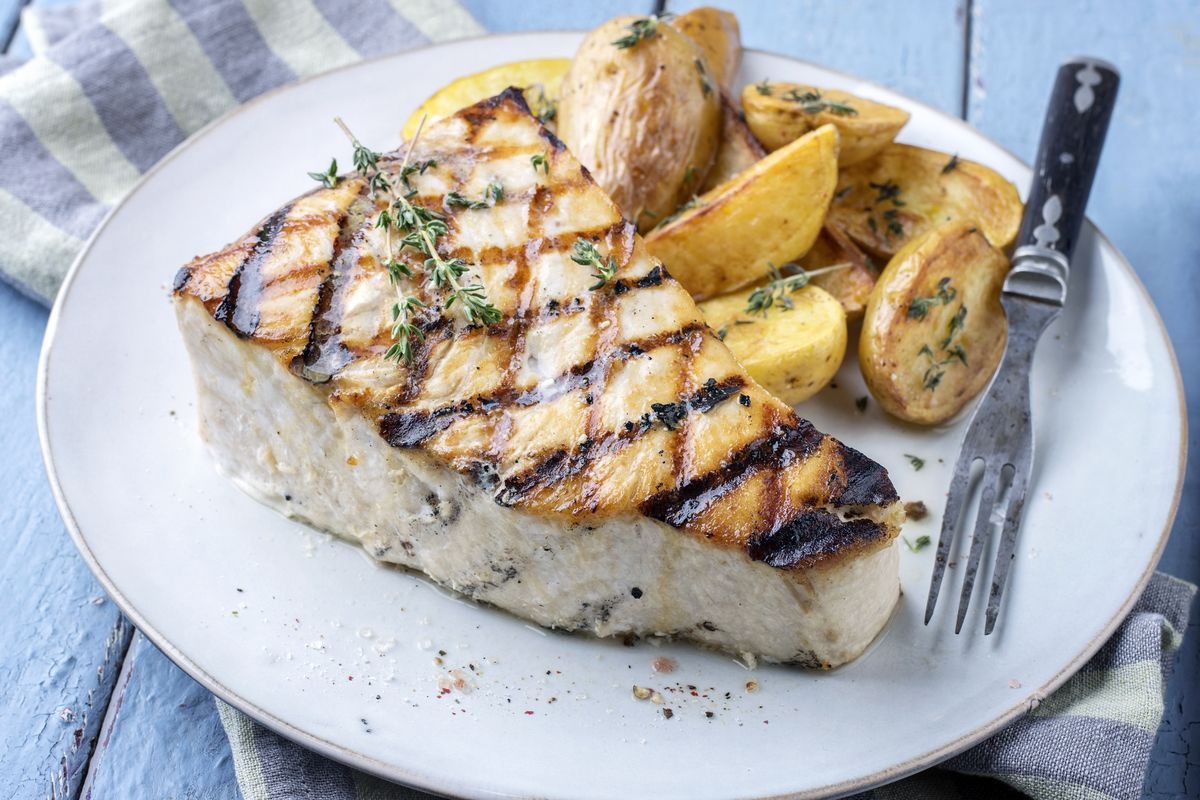 How to cook grilled swordfish
First of all let's focus on marinating the fish: take your slices and immerse them , after having washed them, in extra virgin olive oil, lemon juice, chopped garlic, parsley and peppercorns.
Emulsify everything well and once done, leave the fillets immersed in the marinade for at least half an hour, even if it will take at least two hours to give the best flavor to the fish: you decide based on your availability .
At this point it's cooking: heat a plate wet with a drizzle of oil and when it's hot, place the swordfish on it.
Cook it for about 2 minutes per side , until you see the classic streaks appear on the back. Do not overcook, otherwise the fish will be too tough .
Once it is ready, put it on the plate and season it with part of the marinade liquid, which you can also filter with a strainer. If, on the other hand, you want a more delicate flavour, simply season it with a drizzle of raw oil , pepper, salt and lemon.
Serve it with some baked potatoes or other vegetables you like, and enjoy your meal. For a different version, try all our recipes with swordfish , a very tasty ingredient !
storage
Store grilled swordfish in the fridge for a day : place it in a container with a little oil and take it out if necessary. You can enjoy it warmed up or at room temperature. We do not recommend freezing it after cooking.
Alternatively, here are many other summer main courses that will win you over !
Riproduzione riservata © - WT