Halloween witch's fingers cut off… what a horror!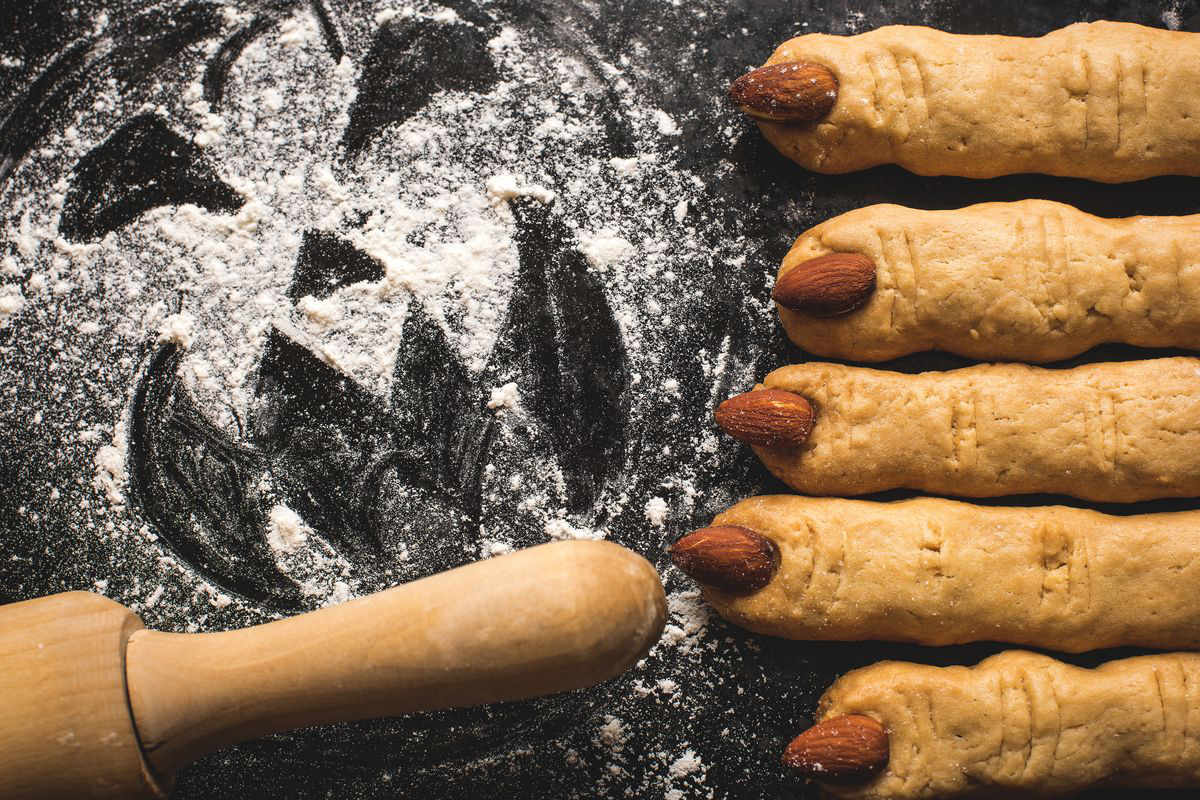 The witch's finger recipe is really very simple. In fact, these are shortcrust cookies with a particular shape perfect for Halloween.
If you also love Halloween sweets, don't miss this quick and easy recipe . The witch's fingers are in fact Halloween cookies prepared with a sort of shortcrust pastry and then decorated with almonds and strawberry jam (or raspberries). In fact, it is the latter that gives the impression of having in front of the witch's bloody fingers.
The procedure is very simple and can also be done with the help of the little ones. In fact, once the pastry is prepared, it is given the shape of fingers by shaping the loaf with your hands and decorating with a knife. To make the nail instead you will need peeled almonds while the jam, as mentioned, will give the appearance of blood.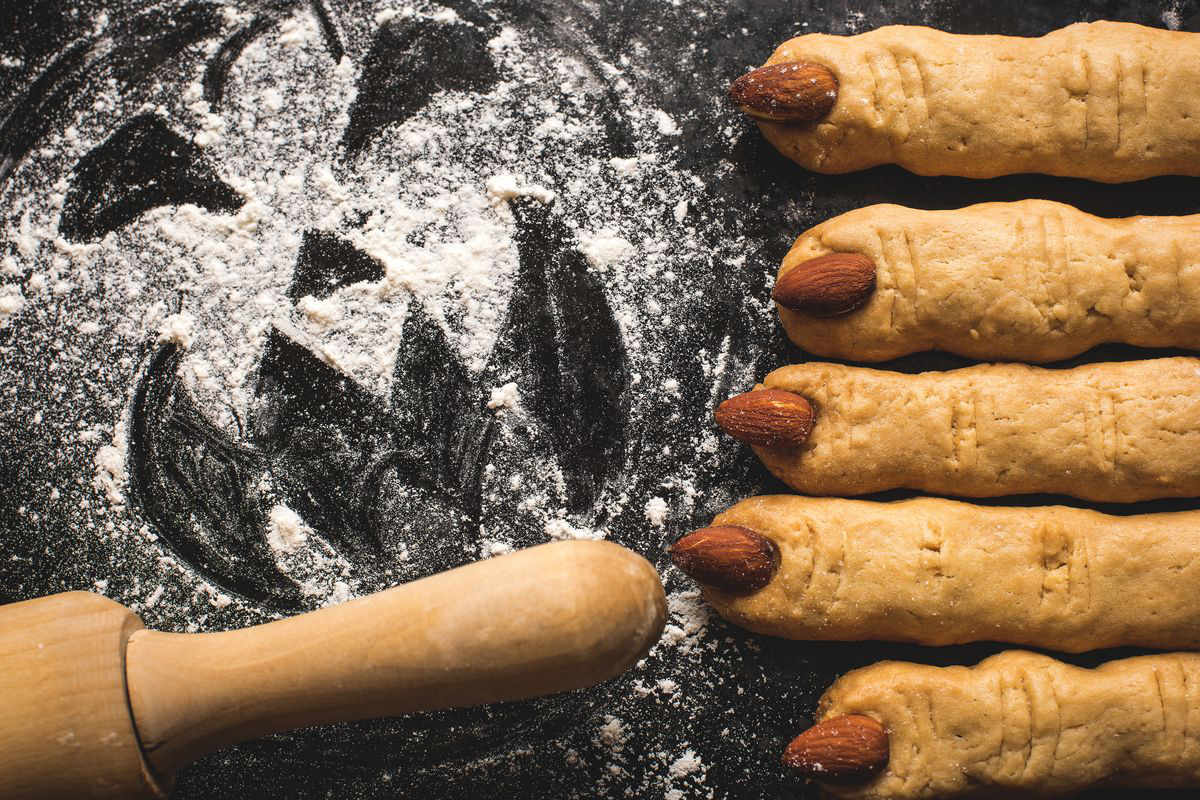 How to make the witch's fingers recipe
First, combine the flour and sugar in a bowl. Add the cold butter from the refrigerator and cut into chunks and start kneading with your fingertips until the mixture is crumbled . Scented with the vanilla extract and stir in the eggs, finishing kneading rather quickly.
Form a loaf , wrap it in plastic wrap and let it rest in the refrigerator for a couple of hours.
Then remove portions of the dough and form loaves about the size of a finger. Work them with your hands so as to recreate the knuckles and then with a small knife engrave the small folds of the skin.
Place an almond on the rounded end pressing to make it adhere so as to form the nail . As they are ready, place them on a baking sheet lined with parchment paper. Then cook them at 180 ° C for 20 minutes .
Let the Halloween cookies cool on the baking sheet then dip the cut off part in the jam . Arrange them on a plate and serve.
You can also prepare witch's fingers with gluten-free shortcrust pastry . And if you are organizing a party, we advise you to prepare even the simplest Halloween cookies using the special molds.
storage
Witch fingers can be stored in a tin box for a week .
Riproduzione riservata © - WT