Hasselback potatoes in an air fryer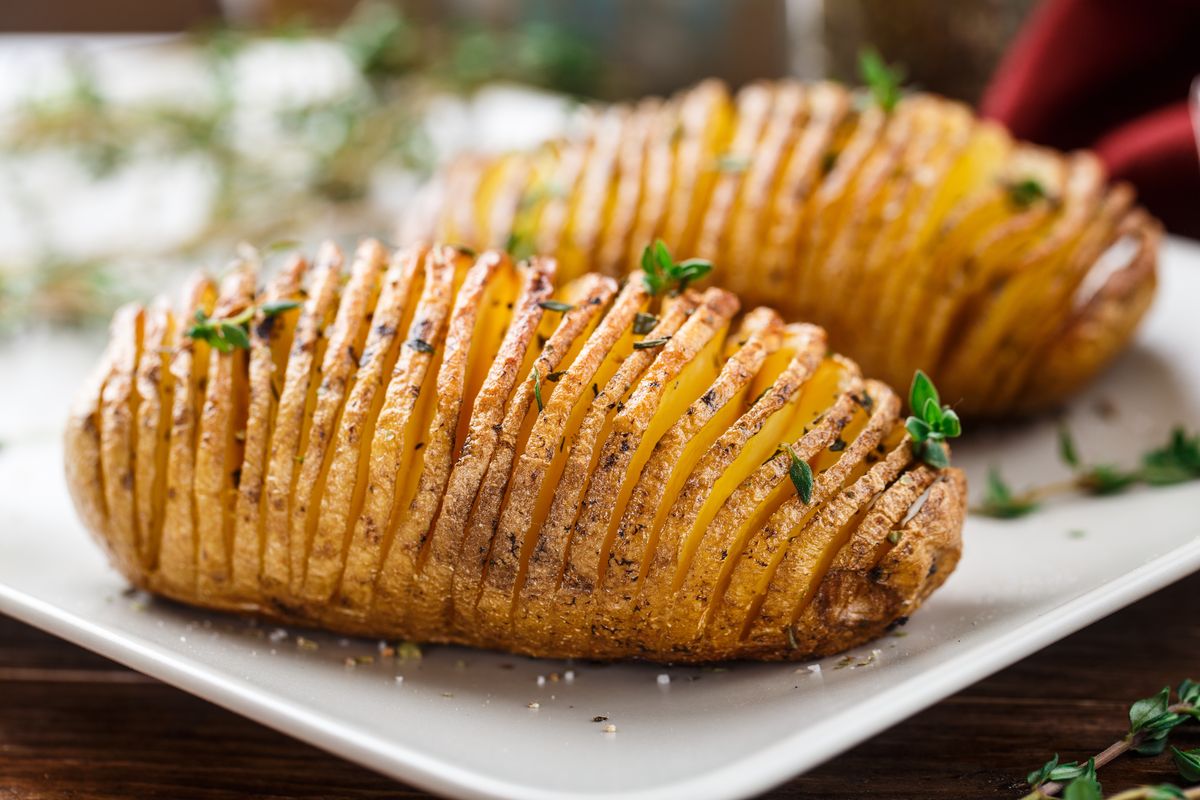 If you are looking for a different recipe with potatoes to serve as a side dish, here is how to prepare Hasselback potatoes in an air fryer.
Hasselback potatoes owe their name to the Swedish hotel Hasselbacken where they were created by chef Leif Elisson in 1953. Hasselback potatoes are a variant of baked potatoes characterized by slits that create a crunchy and tasty surface, while maintaining a soft and delicious heart . Preparing Hasselback potatoes in an air fryer allows you to obtain a perfect cooking, making the potatoes irresistibly crunchy without using excessive oil.
With a few ingredients and a few simple steps, you will prepare a side dish with a unique flavor , perfect to accompany your favorite dishes or to be enjoyed alone. Follow us in the preparation of these delicious Hasselback potatoes and surprise family and friends with a dish that is not only beautiful to look at but also with an extraordinary taste !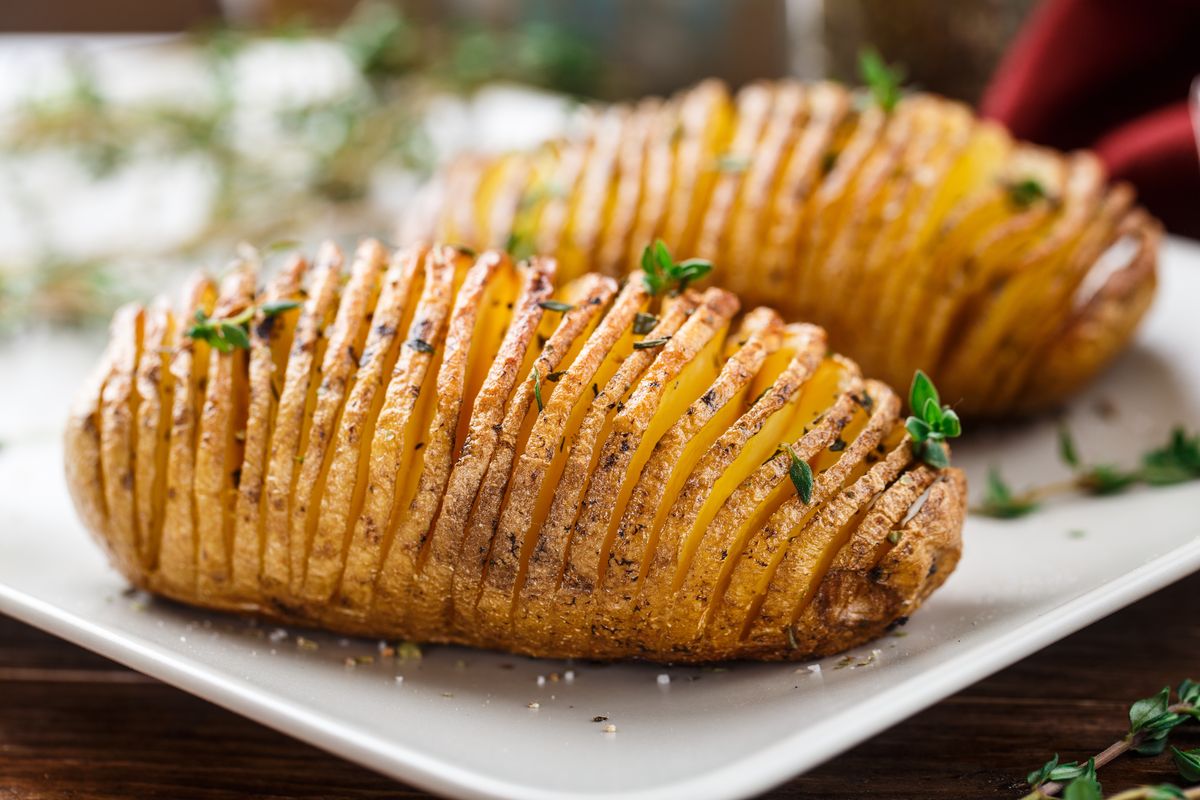 How to make Hasselback potatoes recipe in an air fryer
First wash the potatoes under running water and dry them with a cloth or paper towel.
Place a potato on a cutting board and, with a sharp knife, make deep slits along the potato, but do not cut it all the way through. You can help yourself by placing two Chinese chopsticks on the sides of the potato so that the knife does not cut them all the way through. The slits should be spaced about a half-inch or less apart.
Now take a bowl and mix the olive oil, salt, black pepper and paprika. You can also add other spices or herbs to taste for an extra touch of flavor.
Brush the potatoes with the flavored oil , trying to get a little oil into the cracks you have created.
Transfer the potatoes to the hot air fryer and cook them at 200°C for about 30-35 minutes or until golden brown and crispy.
Once cooked, take them out of the oven and let them cool for a few minutes.
Alternatively you can prepare the Hasselback potatoes in the oven , in the traditional way.
storage
If you have leftover Hasselback potatoes, let them cool to room temperature then transfer them to an airtight container and store them in the refrigerator . Potatoes will keep this way for about 2-3 days . Before consuming them again, you can warm them slightly in the oven or air fryer to recover the crunchiness.
Riproduzione riservata © - WT