Have you ever tried a mussel soup prepared to perfection?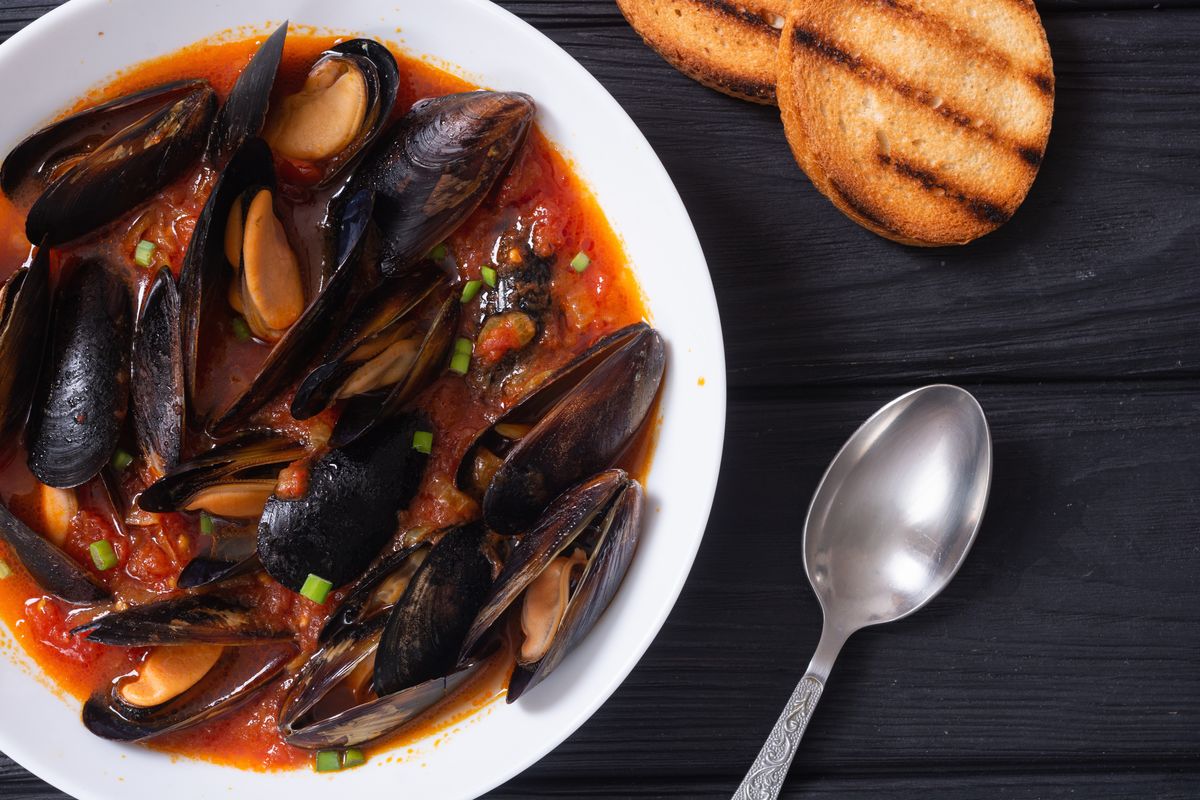 Impossible to resist the temptation to dip into the sauce of this mussel soup. Let's see together how to prepare it in a few simple steps.
There are dishes that immediately make us think of the sea and its fruits and among these one of the most popular is mussel soup. Perhaps because of its simplicity , it is among the most prepared recipes ever, not only in fish restaurants, but also in Italian homes. Since it is a relatively simple dish, made up of a few genuine ingredients , there are several versions.
You can serve it both as an appetizer and as a second course, but what you really can't miss is the bread to make the slipper. Ready to get to the stove?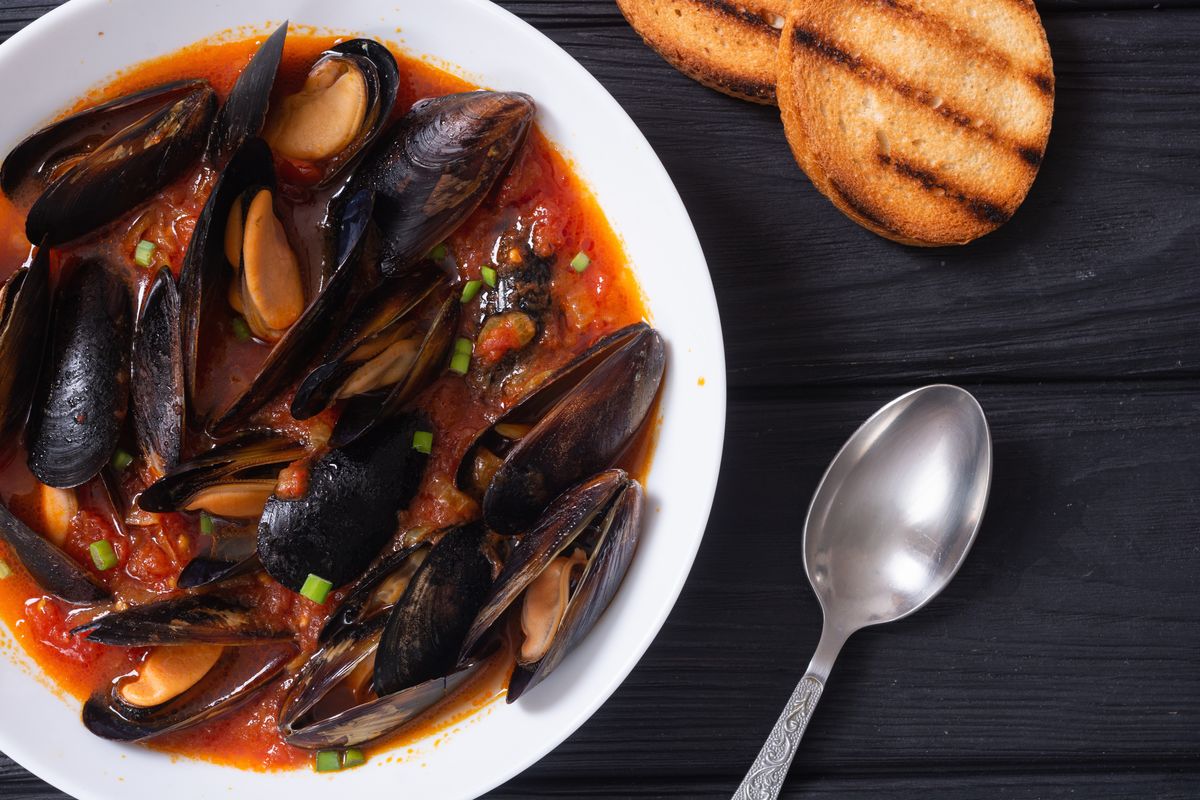 How to prepare mussel soup recipe
First clean the mussels by removing the beard that comes out of the shell and rubbing them externally with a steel wool to remove any encrustations.
Then rinse them under running water and place them in a basin filled with lightly salted water for at least 15 minutes .
Meanwhile, in a large frying pan, brown the garlic cloves and the chilli pepper in the extra virgin olive oil (if you don't like spicy foods very much, I recommend leaving it whole so you can remove it more easily).
Then add the peeled tomatoes (or tomato puree), mash them with a fork, a handful of chopped parsley and cook for 20 minutes , until the sauce has reduced.
Add just a pinch of salt .
Put the well-drained mussels in a pan, cover with a lid and cook until the mussels have opened.
While the soup is cooking, take the slices of fresh bread and put them to toast in a hot grill on the stove. Cook the bread on both sides, adding a drop of oil, until it is nice and golden brown.
Now the dish is ready, flavor the pumpkin with more chopped parsley and serve, accompanying with slices of toasted bread .
And here's a video recipe so you don't miss a single step:
Also try the other recipes with mussels that we have selected for you.
storage
As with all recipes with fresh seafood, even in this case the advice is to consume them immediately. If you really have any leftovers, place the mussels well covered in the refrigerator and consume them after heating them in a pan within a day at the latest.
Riproduzione riservata © - WT