Have you ever tried baked sweet potatoes with rosemary? I am a delicacy!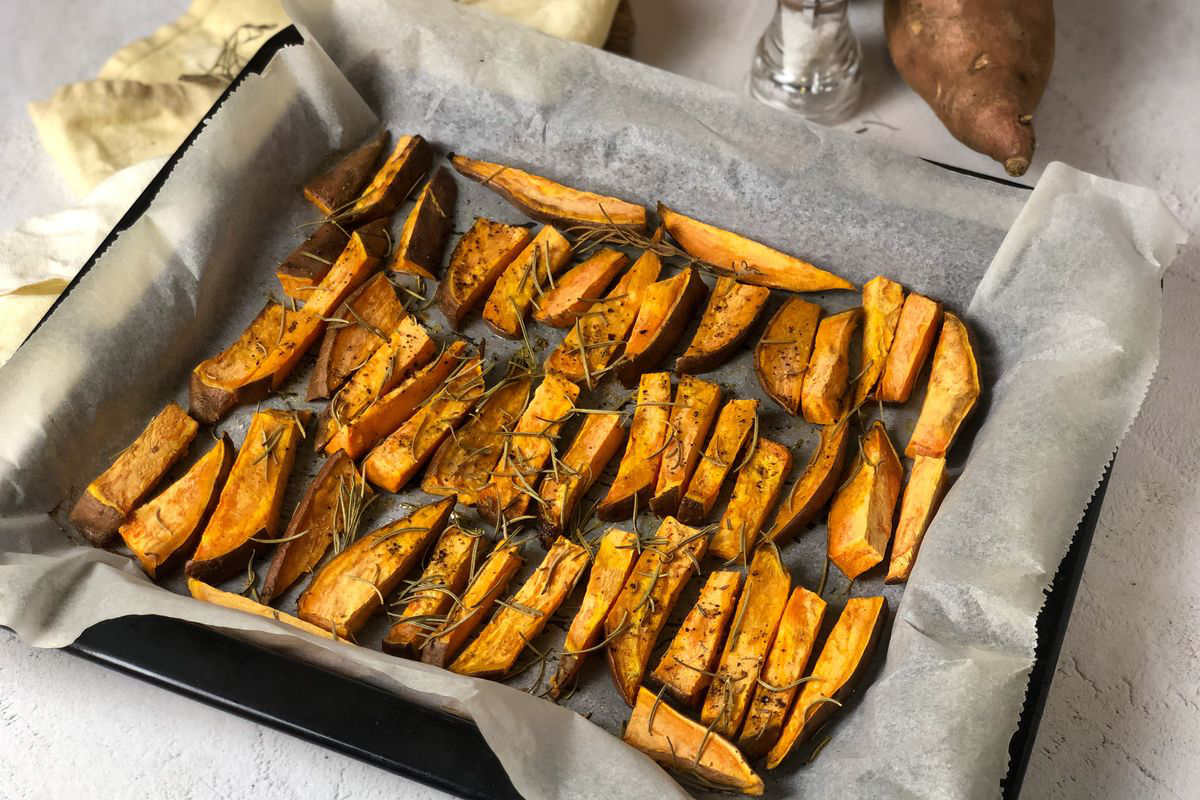 A healthy, tasty and flavorful side dish, baked sweet potatoes with rosemary are also a nice idea for a lunch outside the home.
If you are looking for a tasty side dish and above all easy and quick to prepare, these rosemary flavored baked sweet potatoes are really the one for you. Ideal to combine with both fish and meat dishes, this recipe is not only tasty, but also rich in beneficial properties for our body. In fact, sweet potatoes are rich in vitamins and beta-carotene, a real panacea for health.
This dish also has important anti-glycemic properties. In fact, this type of potato, unlike common European potatoes, is capable of regulating blood sugar, especially for those who have to be more careful about this phenomenon. Let's go see how to make baked potatoes!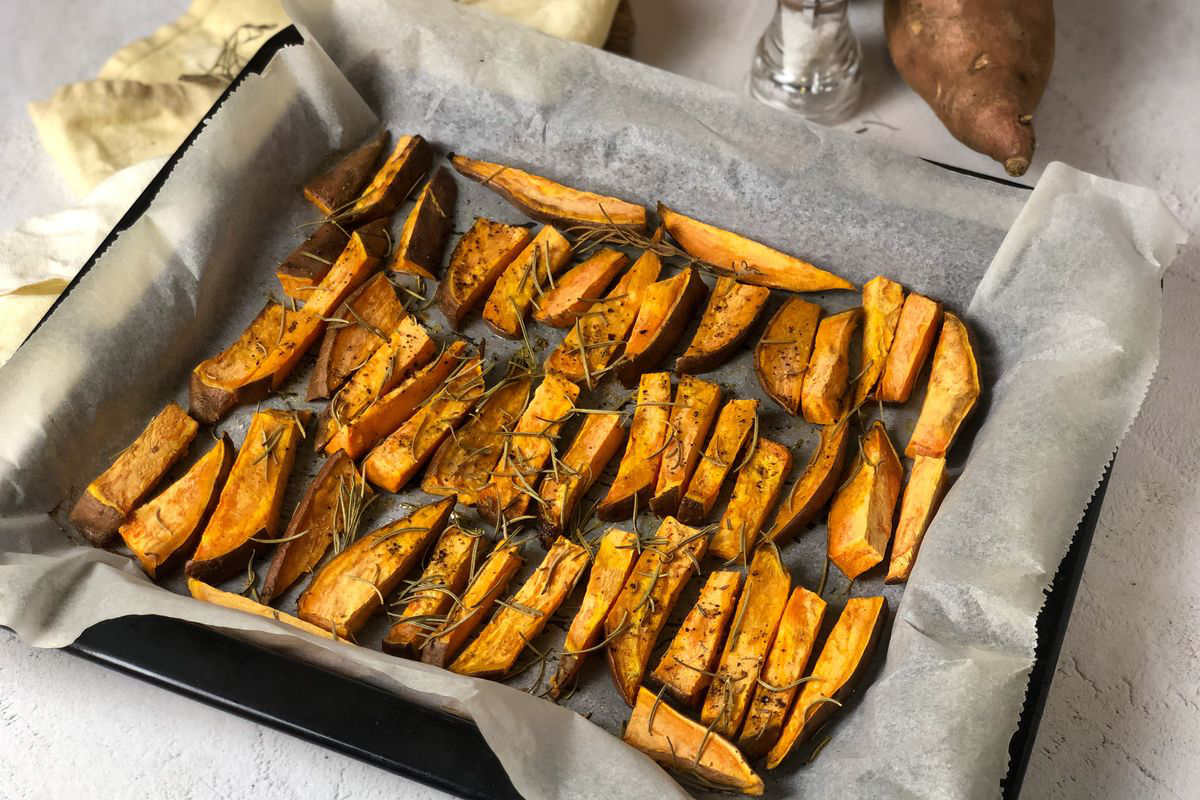 Preparing Baked Sweet Potatoes
In this recipe we will cook the potatoes in the oven in their skins , which will become crunchy and appetizing, in addition to the fact that it will save us a lot of time and that it contains numerous anti-anemic properties. Let's start!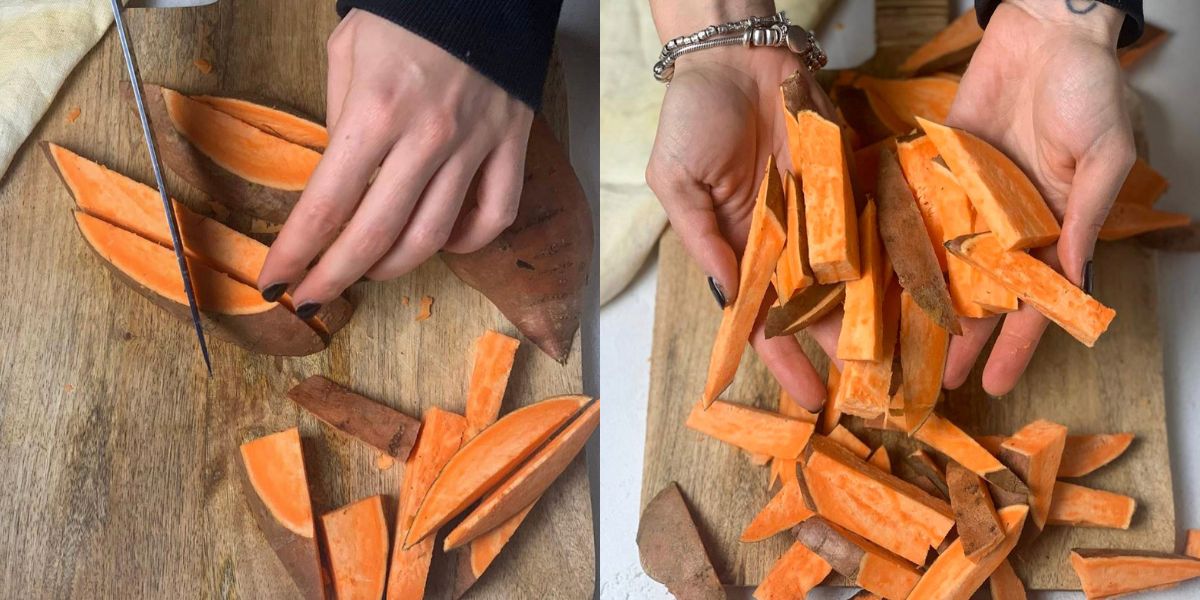 1. First of all, wash the potatoes carefully and cut them into wedges without removing the peel.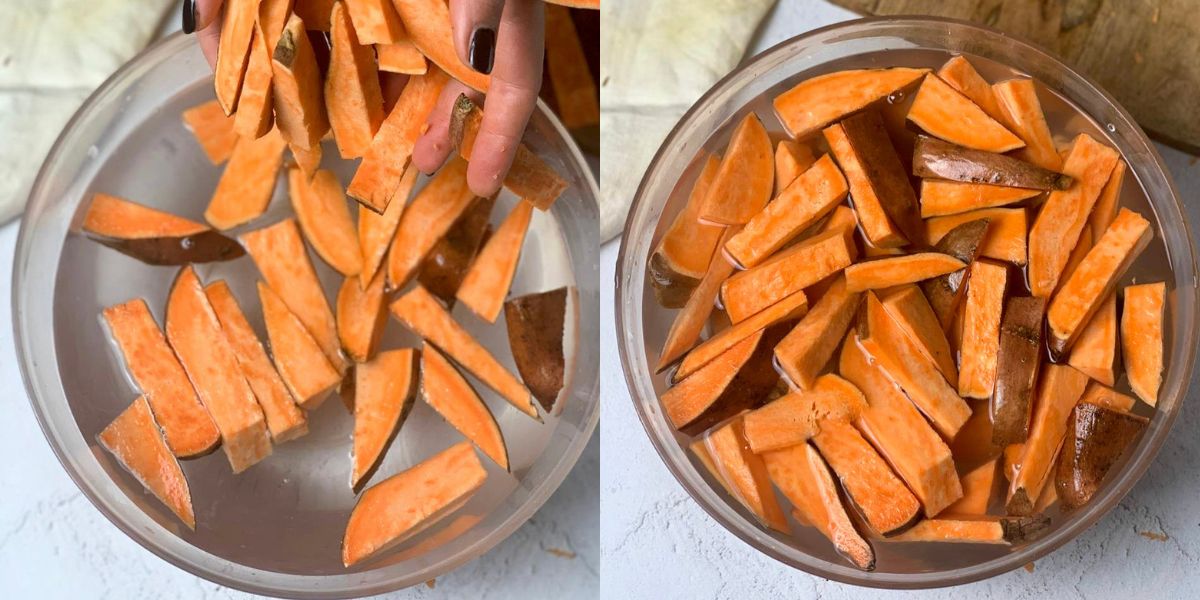 2. Immerse them in a bowl of fresh water for a few minutes so that the crust is provided during cooking thanks to the partial release of the starch.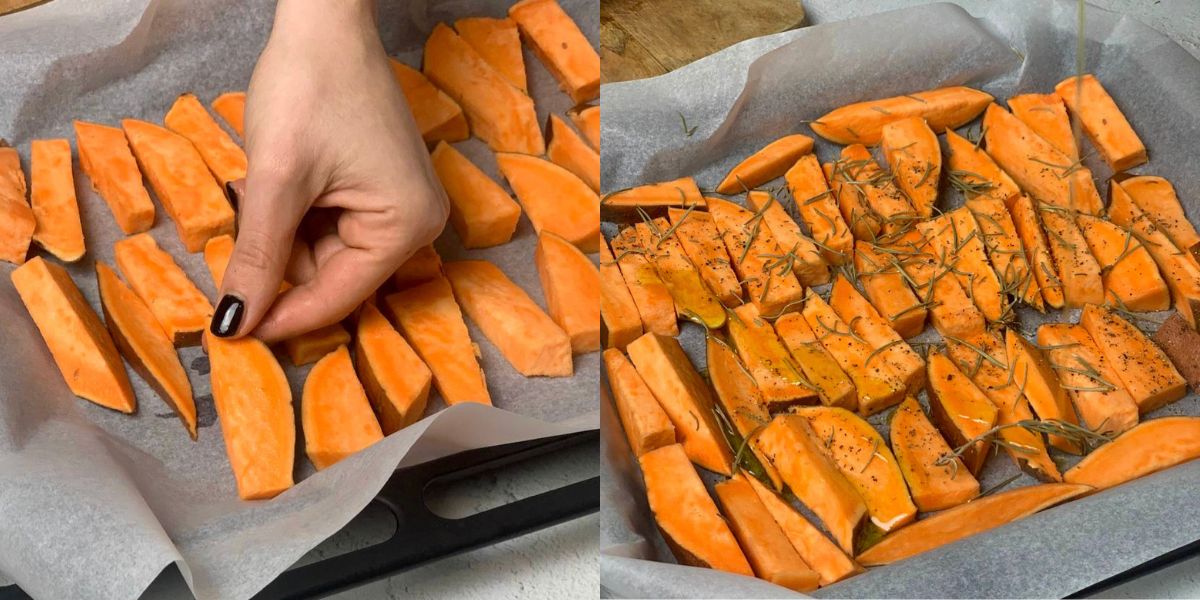 3. Season them on a pan lined with baking paper with extra virgin olive oil, salt, pepper and rosemary .
4. Now let's get down to cooking potatoes in the oven. Preheat the oven and set it to 180 °C, and as soon as it has reached the temperature, put the pan in the oven and cook for about 30 minutes .
5. As soon as the crust has formed, switch off and let it rest for a few minutes.
Your crispy rosemary flavored baked potatoes are ready. Enjoy your meal!
Are you all ready to follow our very easy video recipe ?
And if you liked them, the recipe for this delicious potato focaccia will win you over!
How to cook crispy baked sweet potatoes: tips and tricks
Potato side dishes are the most versatile of all, and are ideal to combine with all types of dishes, from fish-based dishes to meat dishes, including vegetarian and vegan dishes. But do you want to know all the tricks for crunchy and perfect potatoes ? Here they are:
First of all, for a perfect yield, the ideal would be to soak the potatoes in cold water before cooking them in the oven, so as to make them lose the excess starch.
Alternatively, you can also blanch them in water for 5 minutes to soften them inside, so it will be easier to form a crust on the outside.
Another important thing is the temperature of the oven : remember to warm it up first!
Even the taste wants its part! In addition to rosemary, oil, salt and pepper, you can crush some garlic cloves and arrange them on the pan to flavor the vegetables!
Finally, the last piece of advice we give you is the arrangement of the potatoes: try not to overlap them one on top of the other to have uniform cooking, and also turn them halfway through cooking to make them crispy on both sides.
How about trying the "classic" baked potatoes and many other recipes with potatoes ?
storage
Sweet potatoes cooked following this recipe will keep in the refrigerator for about 2 days , in a food-safe container with an airtight lid. Before bringing them to the table, let them warm up for a few minutes in the oven with a drizzle of EVO oil. We do not recommend freezing in the freezer.
READ ALSO: How to cook baked sweet potatoes stuffed with chickpeas and quinoa
Riproduzione riservata © - WT