Have you ever tried pan pizza? Easy, fast and delicious!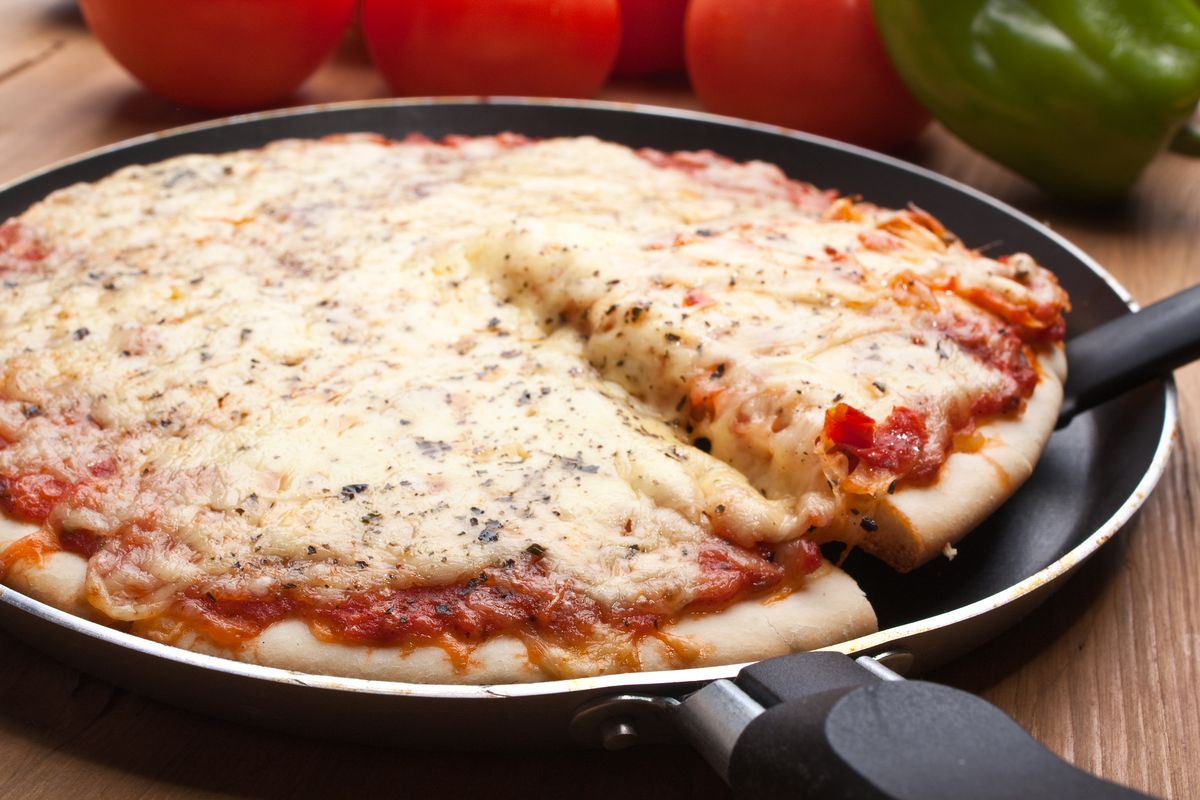 Here is the recipe for pan-fried pizza without leavening, delicious and very fast, ideal to serve as a single dish or during an aperitif at home.
With pizza in the pan you will make a truly… delicious discovery! It is an easy recipe that is within everyone's reach, but which will allow you to enjoy one of the most appetizing dishes ever in just 15 minutes! You got it right, in fact the procedure is really very fast thanks to the fact that the dough does not need to rise, but can be filled and cooked directly.
For this recipe we will make a classic margherita pizza, and we will also add some cherry tomatoes for a touch of freshness, but you can indulge yourself and add all the toppings you want.
Let's go immediately to see how it's done : here is the recipe for quick pan-fried pizza!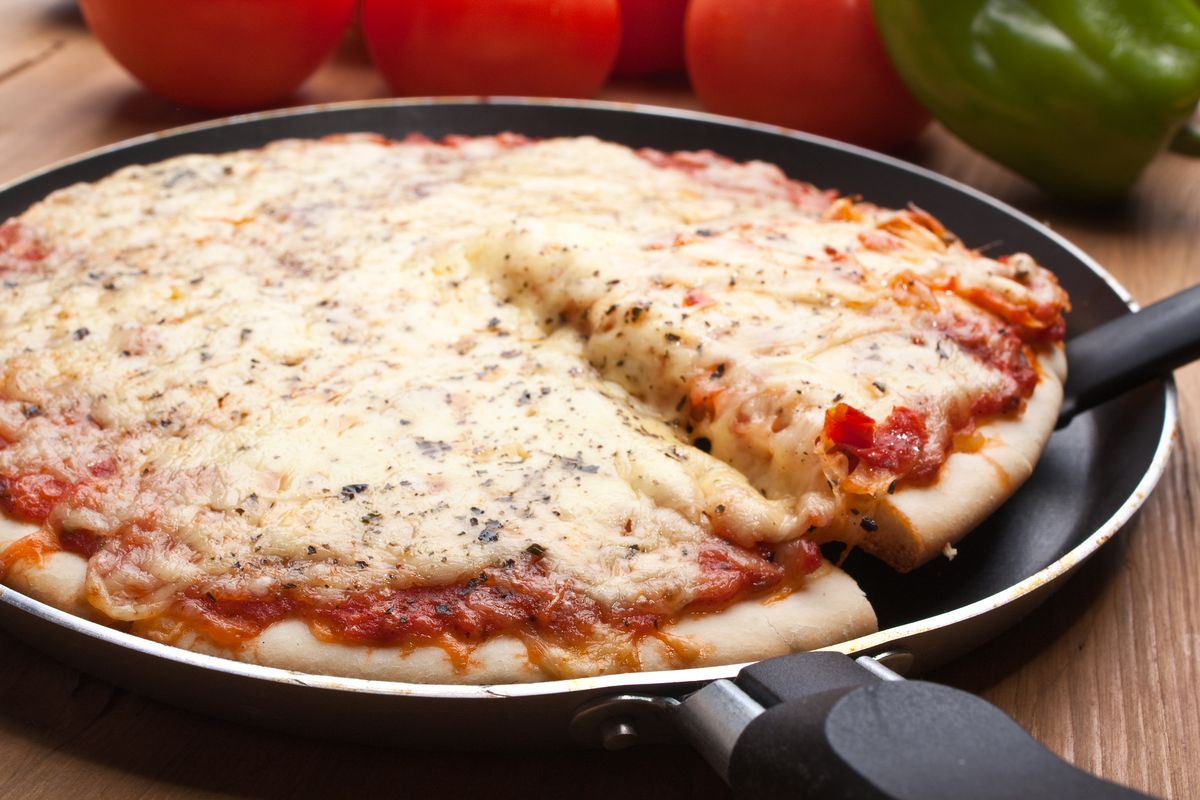 How to prepare pan pizza
In a bowl, mix the flour with the water, yeast, salt and about 2 tablespoons of oil. Mix everything well until you have a soft and homogeneous dough.
It doesn't need to rest, so you can roll it out right away with a rolling pin on your floured work surface.
Give the dough the shape of a disc (if you want you can also make the ledge slightly thicker) then grease a large non-stick pan and put it on top, being careful not to break it.
Let it cook over medium-low heat for 2-3 minutes with a lid, then turn the pizza and do the same on the other side (don't forget the lid).
At this point, season the pizza with a few tablespoons of tomato puree seasoned with salt and pepper, and a drizzle of extra virgin olive oil.
Finally add the cubes of mozzarella (previously cut and patted dry to remove excess whey) and cook with a lid on for about ten minutes.
When cooked, finish with a few basil leaves and your pan-cooked pizza is finally ready to be served! Enjoy your meal!
Smart pan pizza: tricks and secrets
Making this pizza is easy, but at the same time you need to take some precautions to avoid disaster! Surely you are already very good, but here are some tips to aim for perfection !
• The lid is not an optional, and if you have the possibility, use it transparent : in this way not only will the heat collected allow the mozzarella to melt and the surface to cook, but you will also be able to check the degree of cooking without removing it !
• Use a moderate flame and the widest burner you have: in this way you won't risk burning it!
• Mozzarella , the ingredient that betrays! After about ten minutes, add the mozzarella, but be careful: make sure you have previously cut it, so as to have lost all the liquids, and if necessary squeeze it with a cloth. There is nothing worse than a watered down pizza !
Also try our fabulous cabbage pizza !
storage
We recommend consuming your pizza as soon as it is ready , cooking tends to make the dough hard in a few hours of storage.
Riproduzione riservata © - WT