Have you ever tried vignarola? The typical Lazio Spring recipe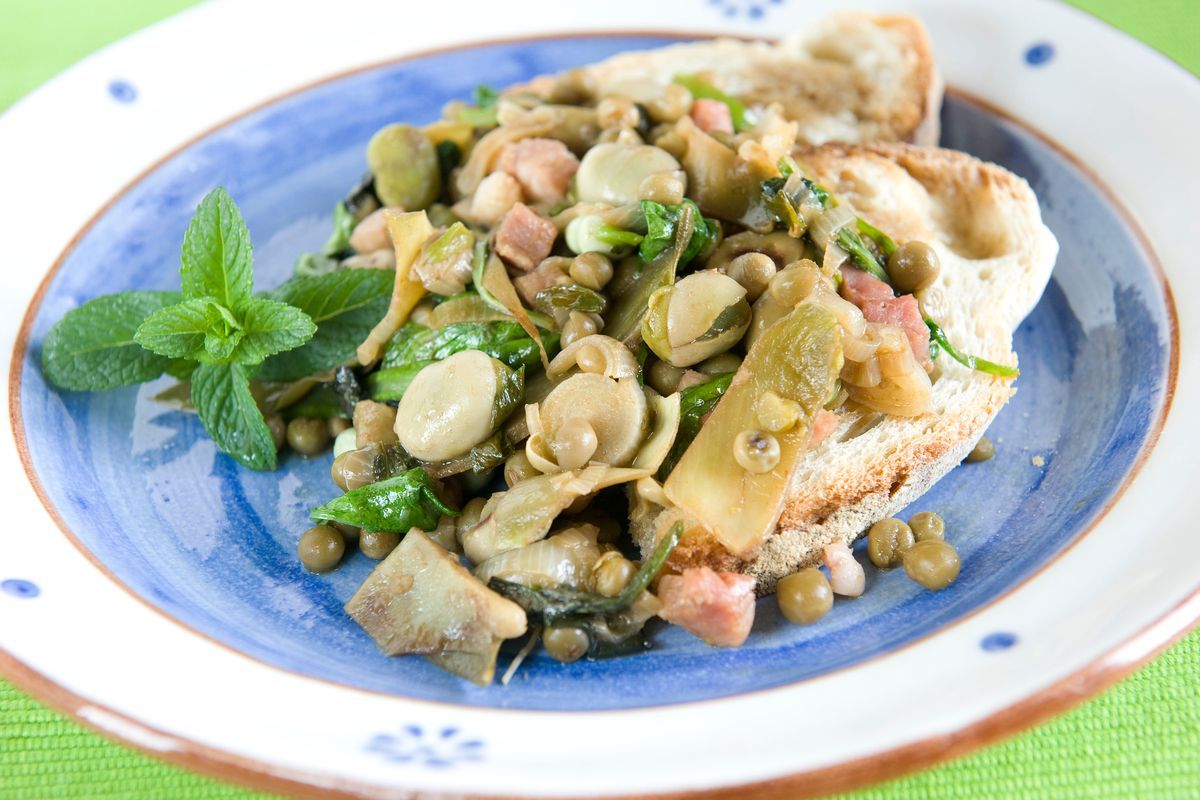 Roman vignarola is a side dish of mixed vegetables, a historic and little-known dish of Lazio cuisine that is worth re-proposing.
Vignarola is a dish of the Roman tradition, when only fresh, seasonal vegetables were still consumed and without too much processing.
The original recipe, typically spring, calls for the use of fresh peas and broad beans, but if you don't have them, or it's not in season, you can also use frozen ones. In this case, calculate half the amount for both vegetables, and taste the cooking times, which are usually longer.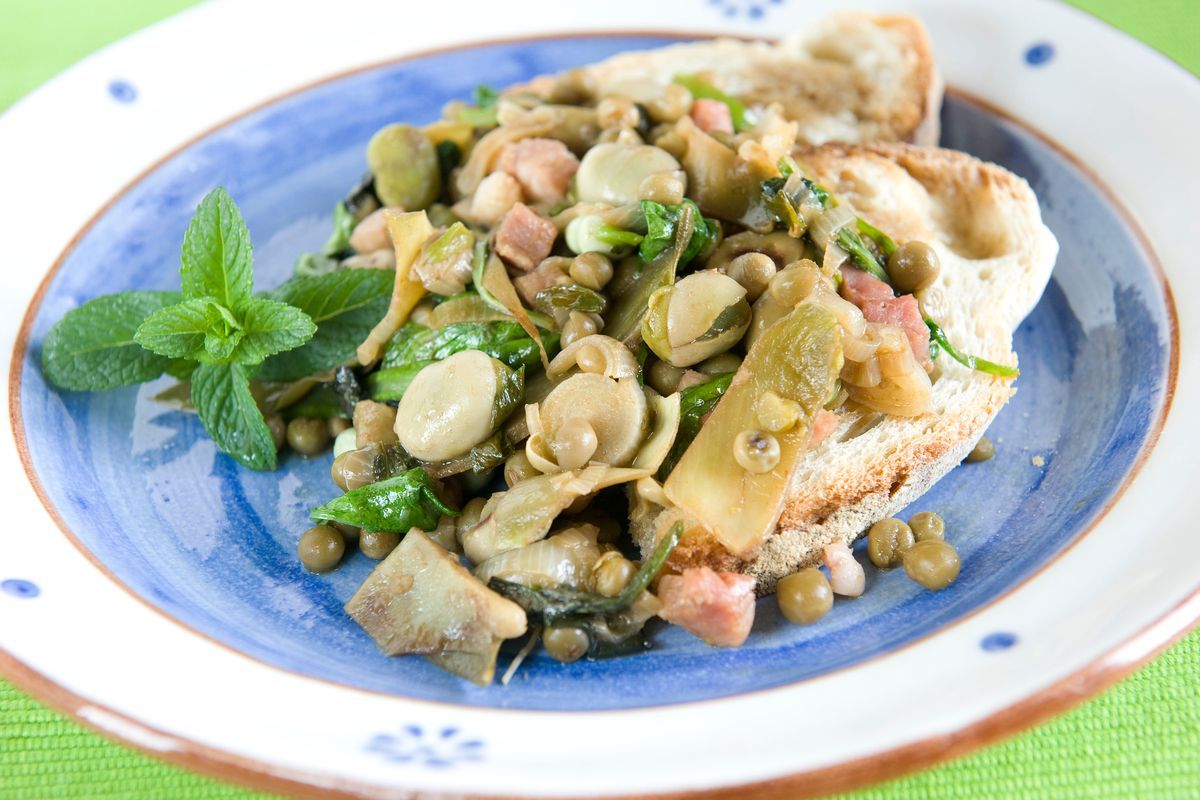 Preparation of the vignarola
Fill a bowl with water and squeeze the lemon juice into it.
Clean the artichokes : cut the stem and then peel them. Remove the hard outer leaves from the artichoke head and cut off the tips with the thorns. Cut them in half, remove the inner beard, cut them into thin slices and immerse them in the bowl with acidulated water .
Shell the peas and broad beans separately to obtain 150 g each, then set everything aside.
Wash and cut the lettuce into strips and chop the spring onion.
Now take a pan with slightly high edges and heat a little oil.
Once hot, add the spring onion and bacon in cubes or strips and cook both for a few minutes .
Now drain the artichokes well and put them in a pan to cook for about 5 minutes , adding, if necessary, some broth made with the vegetable scraps.
Now add broad beans and peas, add a little more broth if needed and cook for 10-15 minutes with the lid on.
Finally add the chopped lettuce and cook until all the vegetables are soft and cooked.
To finish, salt and add a few leaves of freshly cut mint and serve.
How to prepare broth with leftovers for vignarola
As mentioned, you can prepare some broth to use for cooking the side dish, which will give even more flavor to the dish.
Then take the scraps of the spring onion, the artichokes and a few pods of broad beans and peas (if you bought them fresh), put everything in a saucepan with about 1.5 liters of water and cook for 30 minutes from the boil. Drain all the vegetables, add salt and leave the broth on the stove over low heat to keep it warm.
storage
The recipe for vignarola can be kept for about 2-3 days in the refrigerator in a container with an airtight lid. We do not recommend freezing.
Riproduzione riservata © - WT