Here's how to make a delicious chicken curry with vegetables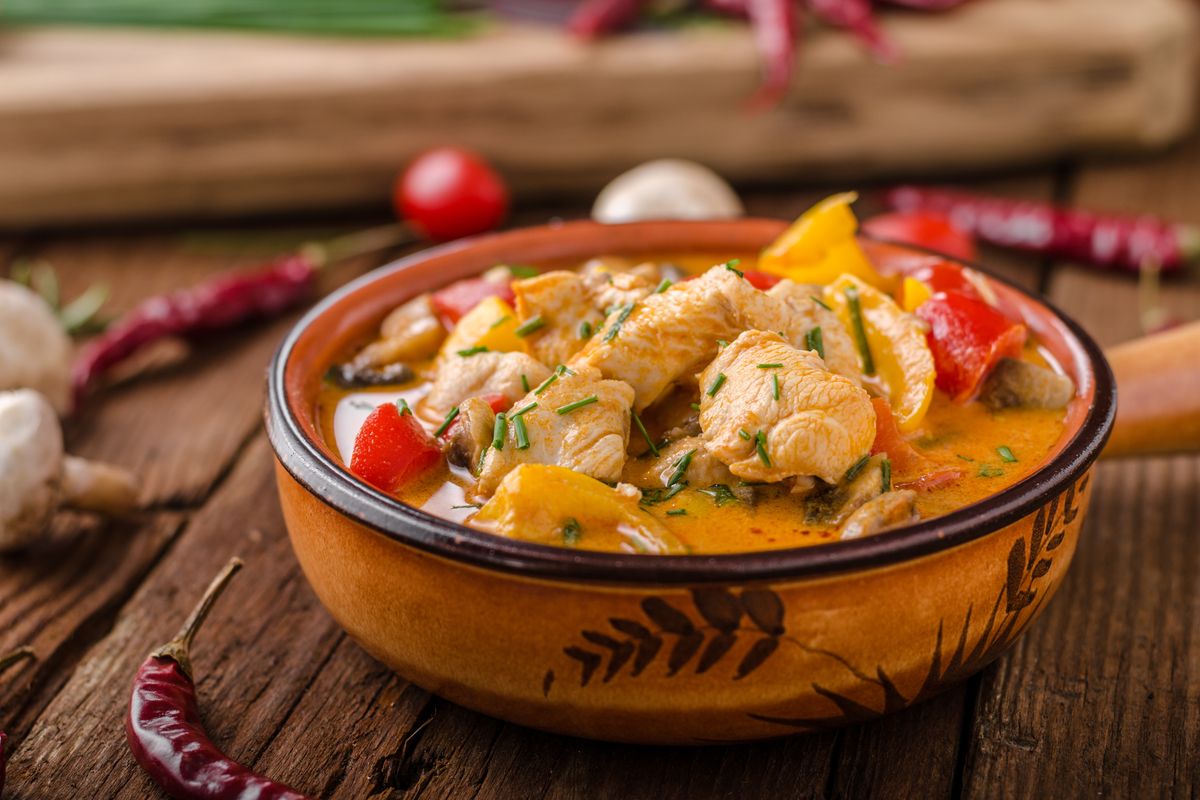 A dish with spicy flavors, chicken curry with vegetables is excellent served with basmati rice. Let's see how to prepare it with the original recipe.
Chicken curry with vegetables is the ideal recipe to approach ethnic cuisine . Its spicy flavor is attenuated by the presence of coconut milk, creating a winning combination. Unlike the traditional recipe, this one that we will prepare today will be enriched with fabulous vegetables.
The best way to accompany this Indian recipe is basmati rice or pilaf. In fact, despite being an unusual combination for our cuisine, it is the way it is usually served in Asian countries. Let's see together how to prepare it.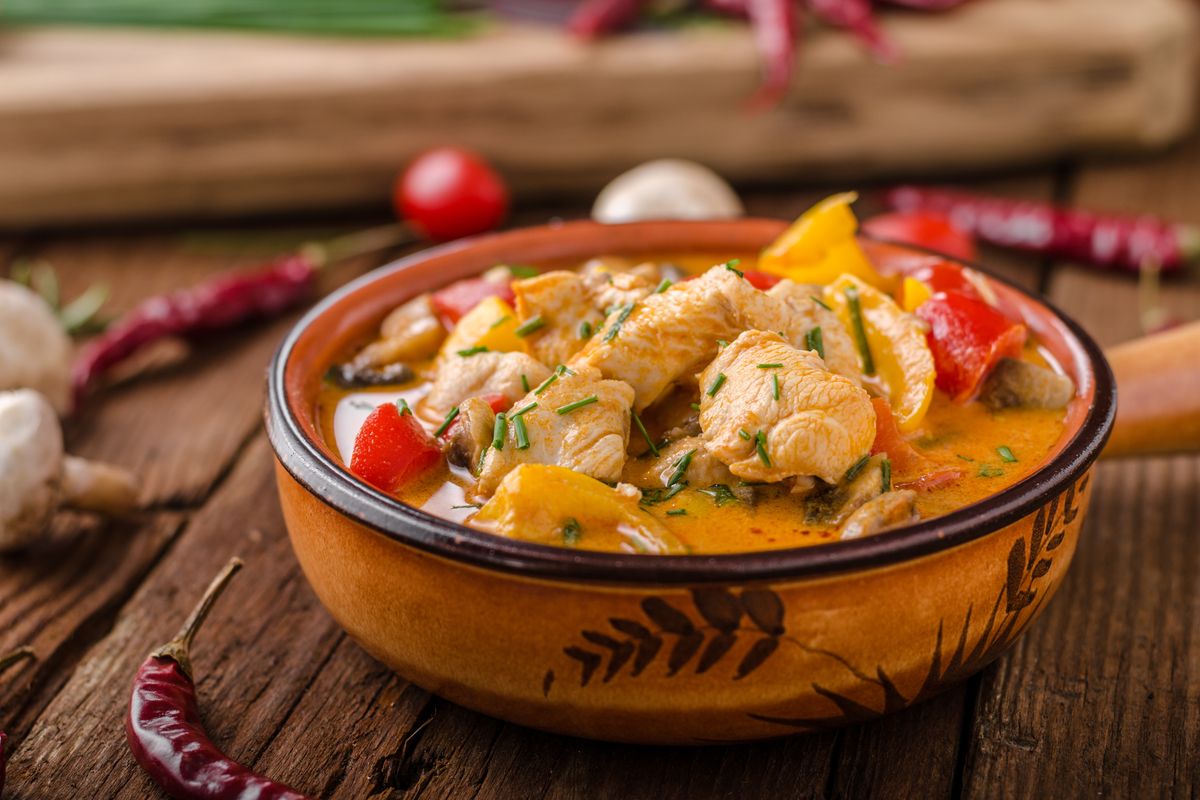 How to make Curried Chicken Bites with Vegetables
First, cut the chicken into bite -size pieces of about two centimeters and pass them all in the flour.
Also prepare all the chopped vegetables . The onion will be finely chopped together with the garlic, the courgette, the carrot and the peppers washed and cut into chunks (remember to remove the seeds from the peppers).
In a wok , heat the oil, then add the onion, garlic and ginger powder. Brown over high heat for two minutes, then add the vegetables. Brown for a minute then add the chicken cut into pieces and the curry .
When the chicken is browned, cover with the coconut milk and cook for 20 minutes . If the sauce shrinks too much, add boiling water or broth little by little.
When cooked, serve the chicken curry with vegetables together with the basmati rice .
This recipe can be enriched or prepared only with legumes, chickpeas are particularly suitable, or with aubergines.
How to cook chicken curry with vegetables
In our opinion, using coconut milk is the best choice for a self-respecting oriental recipe. However, you can also add a different liquid, which will be used to cook chicken and vegetables while maintaining softness and juiciness. Instead of coconut milk you can use about 500 ml of chicken or vegetable broth, otherwise 200 ml of cow's milk or about 1 jar / 1 and a half jars of low- fat plain yoghurt without adding sugar or some cooking cream (classic or even vegetable).
storage
We recommend keeping the typical oriental dish in the fridge for a maximum of 2-3 days and inside a container with a special lid. We do not recommend freezing in the freezer.
Riproduzione riservata © - WT