Here's how to make a delicious homemade veal stew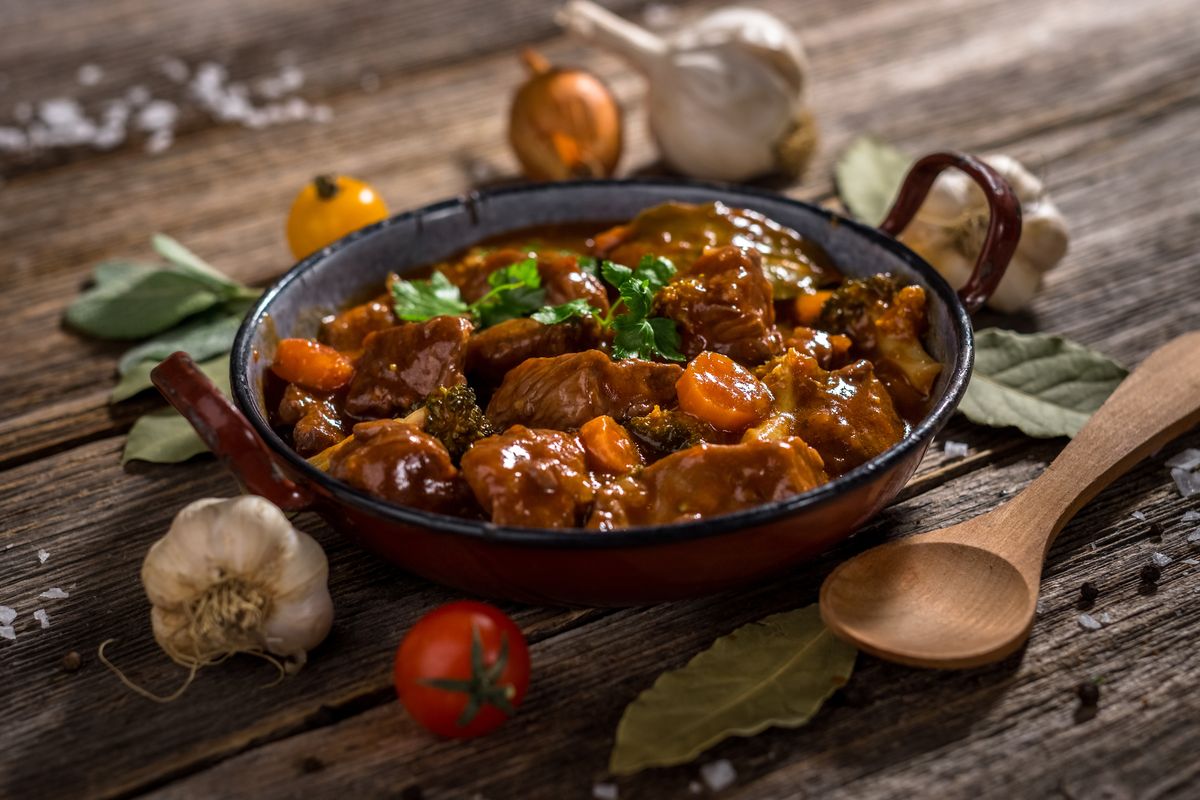 This veal stew is soft and delicious: served with potatoes it is perfect for all occasions. Here's how it's done!
Veal stew with potatoes is a recipe for an easy and delicious second course. It is one of those courses that make your mouth water even at the thought, and which at the same time recalls the tradition, those slow-cooked dishes, with an intoxicating aroma , to be prepared on Sundays with the family.
Today we will see how to make the classic recipe, with veal morsels accompanied by a delicious sauté and a fabulous sauce, all enriched with potatoes that will cook together with the meat. What do you say, are you ready? Then let's get started !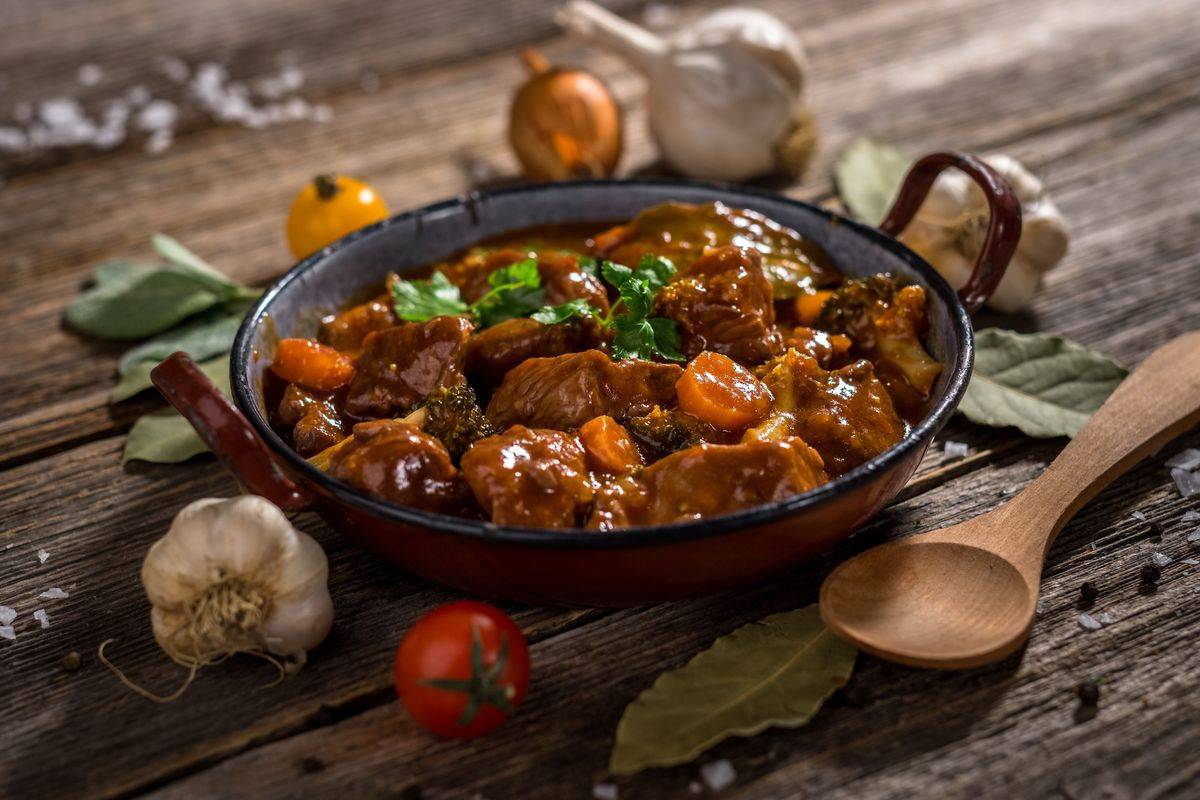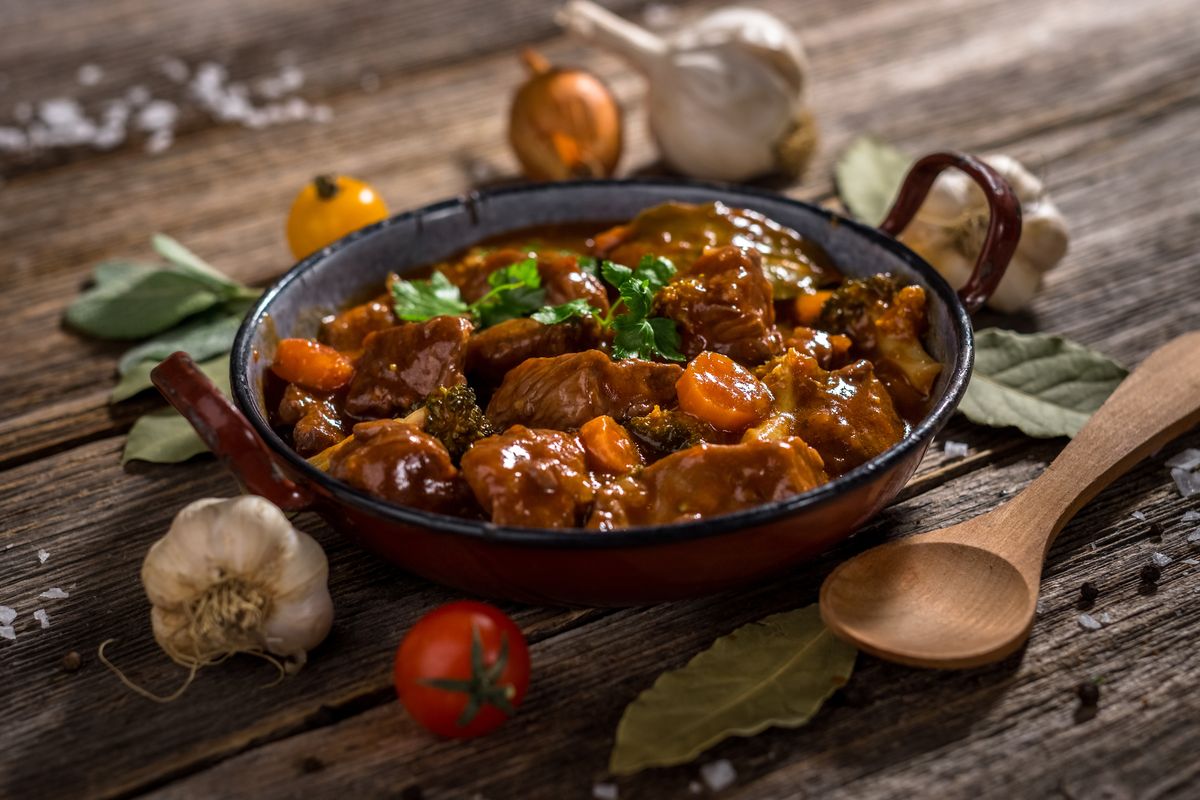 How to cook veal stew with potatoes: the recipe
Start with the sauté, which must be finely chopped and put in a saucepan with double handles together with a nice sprinkle of oil . If you want, you can leave coarser carrots, which will give taste, color and texture to the dish.
Fry everything and then add the veal morsels: salt and pepper. Brown the meat well on all sides, then add the sifted flour. Stir to avoid lumps.
Wet the meat with white wine and let the alcohol evaporate. When everything has evaporated, add the aromatic herbs of your choice: you can do it by tying them with a string, in order to eliminate them more easily at the end of cooking.
Cover everything with the broth : if you like it, before adding it, you can add a couple of tablespoons of tomato paste. Cook for at least an hour, stirring occasionally if needed.
Peel the potatoes, cut them into slices, then add them to the veal stew and cook another hour.
When cooked, transfer everything to a serving dish and serve.
If you want to try the mushroom stew , you just have to follow our recipe!
storage
You can keep your veal stew in the refrigerator for 1-2 days, in an airtight container.
Riproduzione riservata © - WT