Here's how to prepare an excellent gluten-free rice cake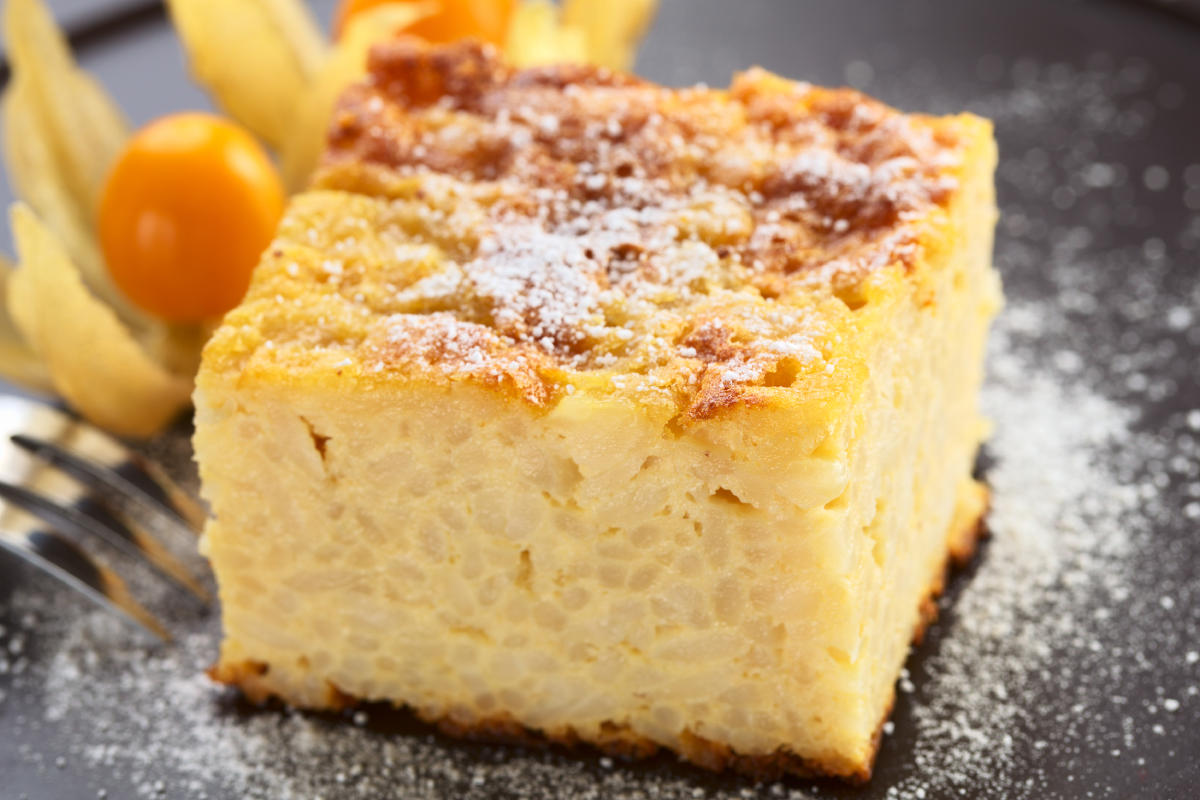 The rice cake is an unusual dessert, widespread from the north to the south of the peninsula. Let's see how to prepare it with one of the best gluten-free recipes ever!
Sweet rice cake is a gluten-free recipe that is prepared in almost all regions of Italy. Like all traditional recipes , however, there are many variations depending on the place of origin. Today we will see how to prepare gluten-free rice cake with the Emilian recipe , flavored with cinnamon and lemon zest .
The richer versions also include the addition of sultanas, but we omit them in this recipe. If desired, candied fruit or chopped dried fruit can also be added to the dessert. Let's see how to prepare this perfect dessert for all those who follow a gluten-free diet!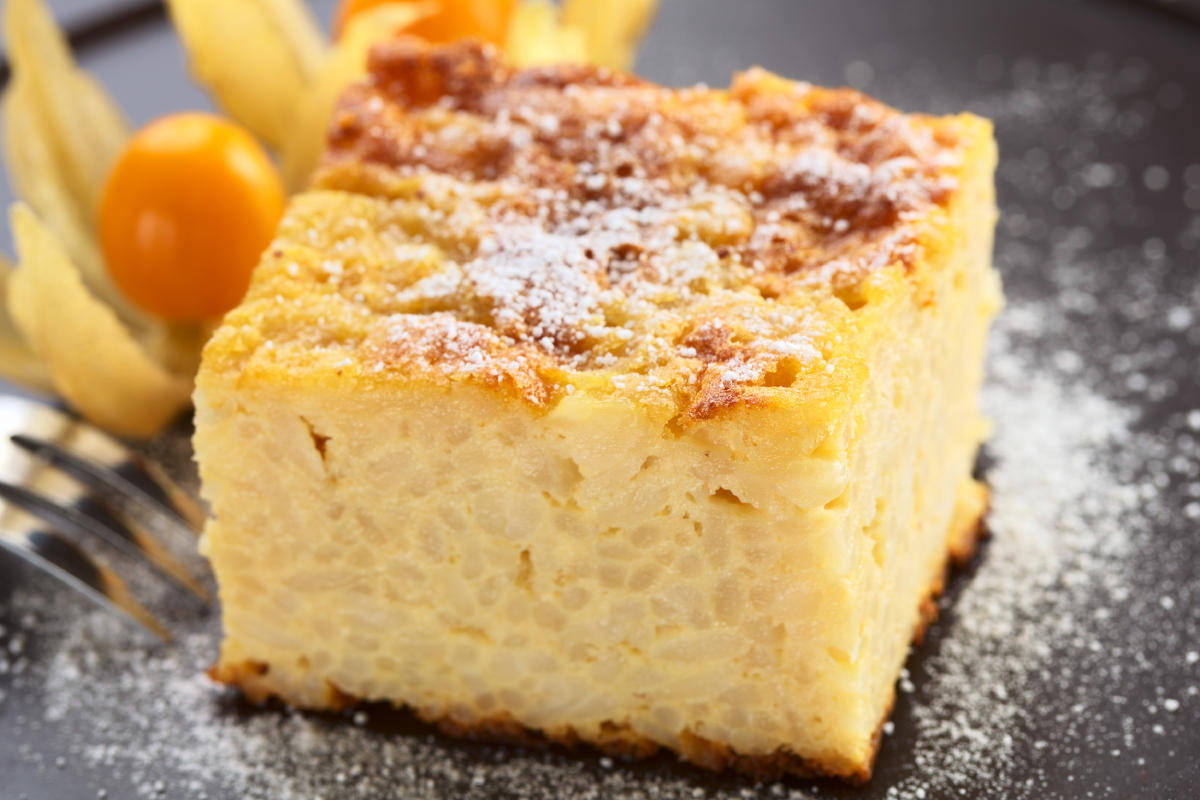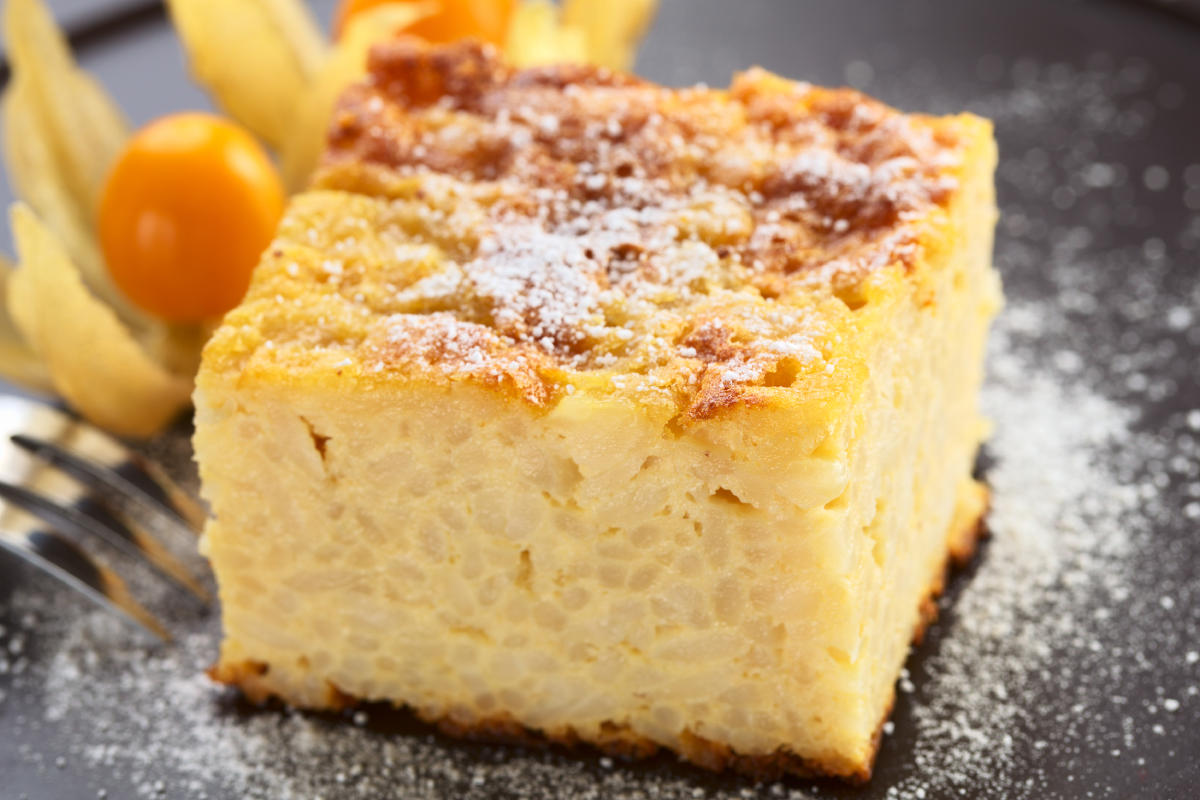 How to prepare gluten-free rice cake
Pour the milk into a saucepan and add the cinnamon sticks and two tablespoons of sugar taken from the total. When it has reached a boil, remove the cinnamon sticks and add the rice. Let it simmer over low heat until all the liquids have been absorbed.
On the side, beat the eggs with the remaining sugar , the lemon zest, the melted butter and half a teaspoon of ground cinnamon . Add the rice only when it has cooled and mix to create a homogeneous mixture. You can also add a teaspoon of rum if you like.
Transfer the dough thus obtained into a pan lined with oven paper with a diameter of 24 cm . Bake at 180°C for about an hour . Let your gluten-free dessert cool before serving, decorating as desired with a sprinkling of icing sugar.
A curiosity: it is usually prepared on the occasion of Holy Easter . If you liked the recipe for sweet rice cake, discover the video of the preparation.
Always with rice it is possible to prepare a delicious omelette , perhaps using the leftover rice!
Riproduzione riservata © - WT